Time is ticking down to the July target for consideration and adoption of a realignment plan of Sound Transit 3 projects, which could vastly affect project timelines. Agency boardmembers were briefed on additional realignment scenarios and discussed a "flexible" realignment framework to resolve the $7.9 billion affordability gap that they face. However, there is still broad disagreement on whether or not July is the right deadline and if the flexible realignment framework will really help improve project schedules down the line.
New scenarios, still long delays for too many projects
Agency staff presented three additional scenarios by breaking them down into tiers and years of delay. Information in the latest round of scenarios was a bit more thin than in the past when agency staff had provided context in criteria used in developing tiers for projects. King County Councilmember Joe McDermott expressed serious concern about this fact during the meeting because it was unclear how the projects were stacked the way they were in the scenarios. The scenarios also did not show how the years of delay might shrink with additional financial capacity (e.g., reduced project scopes and additional funding).
All of the scenarios staff presented would generally (with some exceptions) delay parking components of projects until the end of the Sound Transit 3 program. As previously discussed, this action alone saves the agency about $1 billion in capital costs and allows the delivery of transit projects earlier. It also centers the riders of the system since the vast majority (over 80%) do not drive and park to ride transit.
The first scenario highlighted by staff focused on a hybrid of an integrated network and subarea equity. Light rail projects would generally be completed in the first two tiers with delays of two or fewer years in the first tier and six or fewer years in the second tier. Key light rail projects in the first tier include Tacoma Dome Link (2032), Delridge-Smith Cove Link (2035/2037), the second Downtown Seattle Transit Tunnel (2037), and Lynnwood-Mariner Link (2038). That tier would also see the completion of I-405 Stride bus rapid transit in 2026. For the second tier, the remaining light rail extension and bus rapid transit projects would wrap up with SR-522 Stride (2029), Alaska Junction-Delridge Link (2035), Smith Cove-Ballard Link (2040), Mariner-Everett Link (2041), Tacoma Community College-Tacoma Link (2044) and South Kirkland-Issaquah Link (2046). Seattle infill stations would be kicked back to 2036 for Graham Street and Boeing Access Road and to 2041 for NE 130th St.
The second scenario presented centered the progression of West Seattle and Ballard Link extensions with access project variations. The first two tiers have the same level of years of delay as the first scenario. Key light rail projects in the first tier include Tacoma Dome Link (2032), Delridge-Denny Link (2035), the second Downtown Seattle Transit Tunnel (2035), Lynnwood-Mariner Link (2038), and Tacoma Community College-Tacoma Link (2041). That tier would also see the completion of I-405 and SR-522 Stride bus rapid transit in 2026. For the second tier, additional light rail extension projects would advance with Denny-Ballard Link (2041), Mariner-Everett Link (2041), and South Kirkland-Issaquah Link (2045). The light rail projects would wrap up in the third and fourth tiers with Alaska Junction-Delridge Link in 2038 and Seattle infill stations (Graham Street and NE 130th St in 2041 and Boeing Access Road in 2041).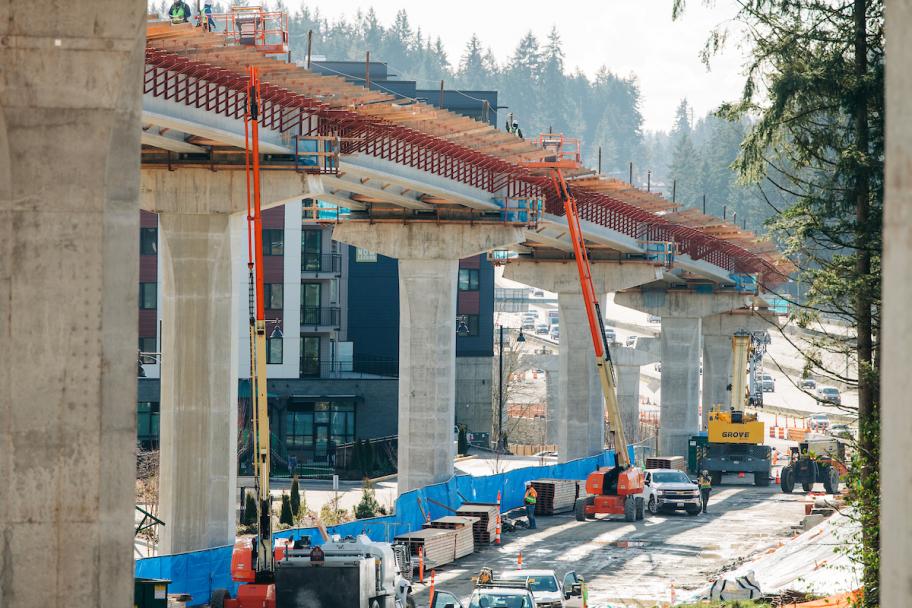 The third scenario was a further variation on the second scenario Stride project timing in the mix. In the first tier, I-405 South and SR-522 Stride would be completed in 2026 while the Tacoma Dome Link (2032), Alaska Junction-SODO (2032), Lynnwood-Mariner Link (2038), and Tacoma Community College-Tacoma Link (2041) projects also advance. In the second tier, all light rail projects would wrap up with the Boeing Access Road (2037), NE 130th Street (2037), Graham Street (2037), second Downtown Seattle Transit Tunnel (2038), SODO-Smith Cove Link (2038), Smith Cove-Ballard Link (2040), Mariner-Everett Link (2041), and South Kirkland-Issaquah Link (2045). I-405 North Stride would also be completed as a second tier project in 2027.
With more projects sliding into the 2040s, including long-sought projects like Graham Street Station, the scenarios seem to still miss the mark. Seattle Mayor Jenny Durkan hit on this point during the meeting saying that the Graham Street Station was "critical" to racial equity in the city.
Flexible realignment framework or mangled delay framework?
As for the flexible realignment framework, a draft resolution lays out a path for proceeding with revised project schedules and actions to follow to further adjustment them in the years ahead. In brief, it would provide for the following actions:
Direct the agency to pursue expanded financial capacity options via state and federal funds as well as an increase in debt capacity, which would allow for sped up project timelines;
Direct the agency to develop new cost saving options as part of project development and expand the contract with an independent cost consultant to control project costs and scopes;
Require a new annual program review to consider adjustments to project timelines based upon updated cost and funding information; and
Create four tiers for programmatic timing and actions of Sound Transit 3 projects.
For the tiers, the draft resolution has yet to solidify projects that will be chosen. An example shared with the board, however, did use Scenario 3 projects to show how things could stack up. Tier 1 projects would be classified as "develop" allowing for completion of environmental review, design, and right-of-way acquisition. Authorization of baselining and construction would still need to be approved by the board before those actions could occur. Tier 2 projects would be classified as "prepare and plan" and also for environmental review so that they can be shovel-ready, but other actions like design and right-of-way acquisition would be more gated. As for Tier 3 projects, these would be classified as "plan" allowing only for environmental review; other actions would remain on hold. Then for Tier 4 projects, they'd be on hold for the time being and placed in a "keep ready" classification.
King County boardmembers offer stark critiques
During the meeting, King County Executive Dow Constantine and Seattle Mayor Jenny Durkan pilloried the realignment process and draft framework, echoing earlier criticisms and concerns about where things are headed.
Executive Constantine charged that the proposed framework really "lacks an incentive to do better" than what was adopted and approved. He worried that the realignment process would merely "create a new normal" for project timelines. Constantine also said that waiting 12 months to make adjustments to the plan as part of the annual review process may not be frequent enough. Instead of settling for delays as part of the process, he said that the board should be looking toward ways to accelerate projects using all available tools.
Some boardmembers weren't keen on the characterizations by Executive Constantine, especially that this process would be resetting to a new normal and not drive boardmembers to seek better outcomes. But his points have ample merit given that the process doesn't force boardmembers to make hard decisions on project scope, seeking better project alternatives, or push for new revenues like local funding through tax increment financing, county or city car tab and impact fees, and increasing the debt limit. In fact, there are ample members on the board that would directly oppose those actions because they are ideologically hostile to tax increases. So the idea that the framework will somehow encourage boardmembers to do better seems entirely ill-fated and naïve.
Mayor Durkan also bluntly blasted the process. "I think we are barreling toward making a decision that is probably one of the worst decisions that we could make as a board for the region and climate," she said. Mayor Durkan laid out a litany of criticisms, including the fact that the agency doesn't know why project costs have exploded. Moreover, it's unclear what principles are being used in deciding adjustment of project timelines, unknown savings through new Transportation Infrastructure Finance and Innovation Act (TIFIA) loans are forthcoming, and virtually all of the original affordability gap from collapsing revenues that started the realignment process has evaporated as the economy has improved, making the purpose of the process a completely different one: controlling project cost escalations.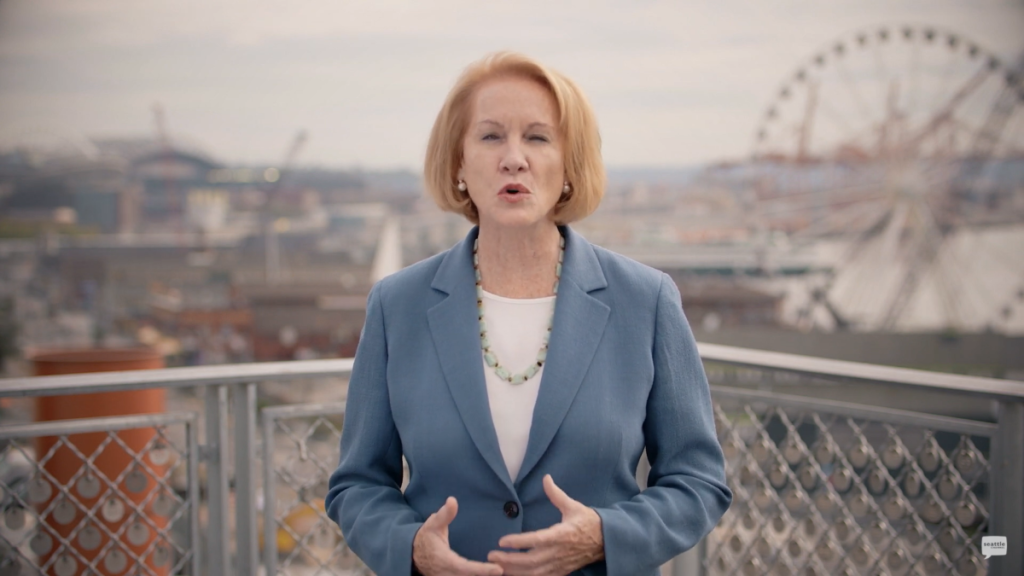 Mayor Durkan also argued that the timelines that the process is being constrained to are "artificial." Her point may well be true, despite vague suggestions by the agency of a legal requirement to have a balanced plan adopted. During the meeting, the board went into executive session to discuss just that aspect with legal counsel. Another boardmember, Lynnwood Mayor Nicola Smith, said that completing realignment process this year was also ideal given that board membership may change next year as terms expire and fall elections determine the fate of current politicians. But that doesn't foreclose pushing the decision to the fall budgeting season when realignment decisions could be more informed than in the middle of summer.
| | |
| --- | --- |
| Sound Transit Board of Directors | 18 members |
| King County representatives | 10 |
| Pierce County representatives | 4* |
| Snohomish County representatives | 3 |
| WSDOT Secretary Roger Millar | 1 |
| Auburn Mayor Nancy Backus (Auburn straddles King and Pierce County, but is technically is a Pierce County-appointed member) | * |
At a previous meeting, King County Councilmember Claudia Balducci argued that the board should consider another path for the realignment framework. She even considered circulating her own draft resolution to supplant Chair Keel's — and could still do so. In describing it, she said her desired framework would "be a similar but slightly different approach" to the Chair's. She fundamentally wants "to prioritize schedule" in her alternative so that projects are close to their originally envisioned timeline by reworking the financial side of things. Several priorities that she wants to champion in her alternative is moving forward with near-term actions for projects this year, accelerating and monitoring project development to realize cost savings, genuinely look at likelihood of additional state and federal funding, looking at and evaluate debt financing options. She didn't move the draft resolution, but at least got agency staff to commit to looking further at this in the coming weeks.
Despite these critiques and real issues, University Place Councilmember and Board Chair Kent Keel, refused to reconsider the process and was clear that things are full speed ahead. His intention is to bring forward a consensus resolution on project tiering and timing in the coming weeks. Ultimately though, how the realignment process is unfolding seems deeply irresponsible with so little information to make decisions, but boardmembers outside King County appear ready to leap blindfolded into a premature realignment anyway.
Correction: This article was updated to correct the balance of boardmembers in the table and better clarify Councilmember Balducci's proposed framework.

Stephen is a professional urban planner in Puget Sound with a passion for sustainable, livable, and diverse cities. He is especially interested in how policies, regulations, and programs can promote positive outcomes for communities. With stints in great cities like Bellingham and Cork, Stephen currently lives in Seattle. He primarily covers land use and transportation issues and has been with The Urbanist since 2014.