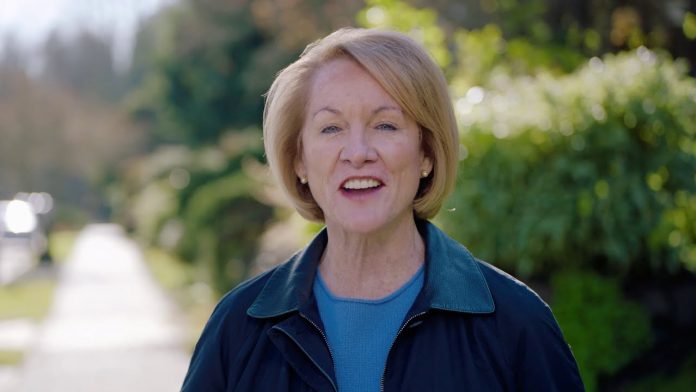 Whistleblowers in the scandal around Mayor Jenny Durkan's missing texts and mishandling of public records requests have filed suit against the City of Seattle for retaliation, the Seattle Times reported late last night.
"The seven-page complaint — filed in King County Superior Court by Stacy Irwin and Kimberly Ferreiro — contends that in response to their repeated efforts to 'honestly comply' with the records law, the former public records officers were 'routinely subjected to scorn, ridicule, abuse, and hostility' from the mayor's former legal counsel, Michelle Chen, and other unidentified 'managers at the City of Seattle,'" Lewis Kalb and Daniel Beekman reported.
The lawsuit is on top of another set filed in July in which each whistleblower is seeking $5 million in damages. While both Chen and Mayor Durkan deny the existence of a coverup, the case could dredge up further proof of one. A forensic analysis on how the text messages of Durkan and eight other top officials in her administration came to be deleted and if more can be recovered is pending. The Seattle Times reports the City has already spent $201,000 on that analysis and consultant report.
Already, it has become clear Durkan's office lied in May 2021 when the missing texts became public, initially blaming the loss of the records to an "unknown technology issue," even though "emails indicate her office had known for months that Durkan's texts were set to automatically delete on a phone she started using in July 2020," Kalb and Beekman wrote, adding "Neither Durkan nor the IT department has taken responsibility for selecting that setting, which violates state law and the city's retention policies."
City employees since 2014, Irwin and Ferreiro both worked in the public records office as Senior Public Disclosure Advisors until 2021 when the Mayor's coverup began to unravel. According to the complaint, the Durkan administration "constructively discharged" Ferreiro April 2nd and Irwin on July 1st. They allege not only a hostile and abusive workplace but also that they were asked to "commit illegal acts in violation of the Public Records Act (PRA)" and then retaliated against for refusing. They contend that treatment caused them to suffer "extreme emotional distress, depression, anxiety, loss of sleep, and loss of self-esteem" in addition to "lost wages, past and present, and medical bills."
Mayor's office had a history of violating the Public Records Act
Legal counsel Michelle Chen resigned in August amid uproar over the scandal, but the Mayor has repeatedly defended her legal counsel. "Durkan has said that while Chen's actions did not comport with the Public Records Act, she had provided other 'invaluable work and dedicated service' to the city," the Associated Press reported in July.
Durkan retained Chen as legal counsel after a similar scandal earlier in her administration. The Mayor's office and counsel Chen were reprimanded for a violation of public records law during 2018 head tax machinations and forced to get refresher training on recordkeeping practices and public disclosure rules as part of 2019 settlement. Either that training either didn't stick, or Chen knew her role to be shielding the Mayor from disclosure law rather than carrying out the full letter of the law — and may have assumed she'd be rewarded for this loyalty.
When roles were reversed and Durkan was responsible for uncovering hidden information, she was known for being ruthless. During her career as a U.S. Attorney, Durkan threatened two anarchists with a grand jury and kept them in solitary confinement for five months when they asserted their Fifth Amendment rights against self incrimination. Durkan hoped to root out a anarchist group after a May Day protester smashed a courthouse window and threw in a flare.
Chen's defense seems to be pointing some of the blame at the City Attorney's office — City Attorney Pete Holmes had been pretty vigorous in defending the Mayor, even countersuing the Seattle Times for legal fees and in hopes of blocking their case. Chen's lawyer Darwin Roberts called the investigation into the missing texts rushed and unfair.
"Ms. Chen was following the legal advice of the City Attorney's Office and assumed all existing text messages would be released to the public," Roberts told the Seattle Times. "Ms. Chen had no incentive to retaliate against Irwin or Ferreiro because Ms. Chen was not trying to hide anything."
On the other hand, Chen told Irwin and Ferreiro she was seeking advice on handling records requests for the missing texts from Durkan's chief of staff Stephanie Formas, as emails obtained by the Seattle Times show, and that would suggest they were led to believe the pressure to fudge the records requests came from the top, not just from an overzealous legal counsel. If advice from Durkan's office was to carry out the records violations Chen proceeded to carry out, more officials could be implicated as well.
The other defense Chen will likely rest on is that Durkan and the handful of other officials who deleted text messages during the summer of 2020 did so on their own accord and that the blame lies with them not her. Irwin and Ferrerio's complaint alleges Chen went out of her way to conceal the fact texts were even missing.
A: "Ms. Irwin and Ms. Ferreiro were instructed by Ms. Chen not to inform requesters that the mayor's text messages had not been retained, and the text messages the City was producing in response to their PRA requests were actually copies of the text messages obtained from persons who had sent text messages to or received text messages from the Mayor. These were referred to as "recreated" text messages."
B: "Chen instructed Ms. Irwin and Ms. Ferreiro to alter the "recreated" text messages to obscure the fact that these versions of the text messages were not sent by the mayor."
C: "Ms. Irwin and Ms. Ferreiro were instructed by Ms. Chen to narrowly interpret 48 pending requests that they had identified as requesting the Mayor's text messages so that the Mayor's text messages were only responsive to 20 of those pending requests. Ms. Irwin and Ms. Ferreiro were also directed not to inform requestors that their requests were being interpreted to exclude the Mayor's text messages. As a result, at least three requests were closed without the requestors being informed regarding the Mayor's Office's narrowed interpretation."
D: "Ms. Chen instructed Ms. Irwin and Ms. Ferreiro not to produce records responsive to a PRA request from the Seattle Times because she did not like the content of the responsive records."
While Chen's lawyer could argue the first three claims results from her more lax interpretation of the Public Records Act, a tortured definition of communications that excluded email somehow, and perhaps some honest mistakes, the fourth claim points at specifically weeding out records that are damaging to the Mayor. That could be harder to blame on a misunderstanding.
A sensitive time period for Durkan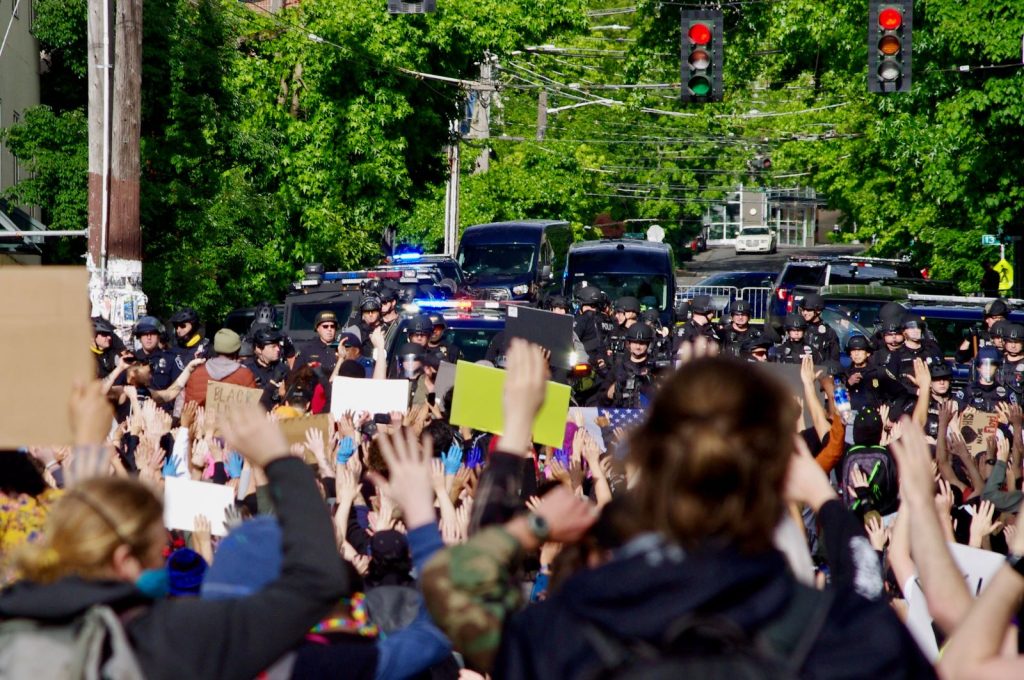 The time period in question was an incredibly tumultuous time for Durkan that included a crackdown on a wave of police brutality protests and the Seattle Police Department's (SPD's) abandonment of East Precinct. That made handling of public records requests for this time sensitive and consequential. That made handling of public records requests for this time sensitive and consequential. In addition to Durkan, eight other top officials deleted texts from this time including former Police Chief Carmen Best, Fire Chief Harold Scoggins, and several other top SPD officials. Around this time, the fate of East Precinct was being decided and SPD was taking heat for heavy use of chemical weapons and targeting journalists, medics, and legal observers with "less lethal" munitions.
Subsequent reporting from KUOW, which finally got their hands on enough of the denied public records to piece together the story, found that Assistant Chief Tom Mahaffey, the incident commander, made the call to abandon East Precinct on his own, apparently without cluing in his Police Chief or the Mayor's office, following a meeting that Mayor Durkan did not attend. The Mayor's office was seeking ways to deescalate tensions at protests outside East Precinct, but Mahaffey took an all or nothing approach, with riot police either "holding the line" aggressively or abandoning the precinct.
Mayor Durkan was facing a recall campaign urging her to resign or face removal with an online petition that had gathered more than 43,000 signatures by late October. The City's Human Rights Commission, LGBTQ Commission, Seattle Immigrant and Refugee Commission, and three Democratic groups — the 43rd District Democrats, 37th District Democrats, and 36th Districts Democrats — called for the Mayor resignation or removal.
If the Mayor's public records had been fully available at the time as required by state law or if the deleted texts coverup had come to light, perhaps the state Supreme Court may not have halted the recall effort against the Mayor in October 2020. We'll never know now. The Durkan administration's efforts to destroy public records is likely to prove costly in terms of legal, forensic, and settlement costs and taxpayers are on the hook. However, the coverup may have been instrumental in preventing an early ouster from office.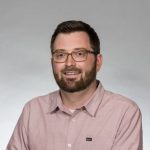 Doug Trumm is publisher of The Urbanist. An Urbanist writer since 2015, he dreams of pedestrianizing streets, blanketing the city in bus lanes, and unleashing a mass timber building spree to end the affordable housing shortage and avert our coming climate catastrophe. He graduated from the Evans School of Public Policy and Governance at the University of Washington in 2019. He lives in East Fremont and loves to explore the city on his bike.