Three official advisory commissions have asked Mayor Jenny Durkan to resign due to her mismanagement of crises around police brutality and homelessness and her budget austerity approach to everything but police. The Seattle Immigrant and Refugee Commission was the latest to join the call, as Erica Barnett reported. Three Democratic groups–the 43rd District Democrats, 37th District Democrats, and 36th Districts Democrats–have also called for the Mayor resignation or removal.
The Seattle Lesbian, Gay, Bisexual, Transgender, and Queer (LGBTQ) Commission made their request last week, which is particularly remarkable because Durkan is the first lesbian Seattle Mayor and can appoint seven of the commission's 16 members–although she's failed to fill two of her seats.
Earlier this month, the state Supreme Court halted a recall effort against Mayor Durkan saying there wasn't legal standing. More than 43,000 people signed the online recall petition, so it seems quite possible the campaign could have gathered enough official signatures if the court had allowed them to go ahead. Noting the recall had been halted for lack of legal basis rather than the merit of the complaints, the commission said it was with a "heavy heart" that they made their request since "[LGBTQ] representation is important."
"However, that representation must involve work to protect our community members from very real harm and violence that has been leveraged against Black and brown LGBTQ+ people," the commission added. "Mayor Durkan's actions in office have not only failed to create meaningful change for our community, but have indeed undermined other efforts within Seattle to create a more just future."
The Human Rights Commission issued their own please resign letter on October 7th, and the Women's Commission has contemplated joining them. The Mayor dispatched Deputy Mayor Shefali Ranganathan to these commissions to dissuade them from their course. The LGBTQ Commission acknowledges Deputy Mayor Ranganathan's efforts to convince them against issuing a resign request, but characterizes the effort as part of a pattern of crisis management rather than meaningful engagement.
"Our attempts over the past four months to engage and demand accountability from both the Mayor's Office and the Seattle Police Department were met with insufficient response, despite numerous overtures to the Mayor's Office requesting data and information," they write. "Indeed, the most robust engagement we've had from the Mayor's Office was only after voting on writing this letter was put on our meeting agenda."
"Crisis management cannot be viewed as a substitution for authentic engagement," the LGBTQ Commission continues. "Apart from a lack of engagement by the Mayor's Office with our commission, we have also not seen meaningful accountability or engagement between the Mayor's Office and the people of Seattle on issues of police violence, the epidemic of houselessness, and on equitable and just budgeting processes."
They highlight the issue of Mayor Durkan's failure to control the Seattle Police Department (SPD) and bizarre insistence that this isn't even her job.
"Despite the Mayor's continued assertions that the Chief of Police is responsible for oversight of SPD, it is clear that the Office of Mayor has the right and obligation to intervene when necessary," the letter states. "Mayor Durkan exercised her executive authority multiple times In June 2020 by repeatedly instituting citywide curfews by executive order, which would have constituted an emergency. Additionally, in the first few weeks after George Floyd's murder, Mayor Durkan continued to reiterate the City's request to the DOJ to initiate the process which would lift the consent decree, despite clear evidence that excessive use of police force continued to be an issue in Seattle and that the compliance issue of the previous year had not been meaningfully resolved."
They are not alone. To paraphrase former Mayor Mike McGinn, who I interviewed for a retrospective on Seattle's Consent Decree process, police oversight and public safety is very much the Mayor's job.
"The Mayor can say to the police stop using tear gas for crowd control. Period. And accept whatever consequences come from that. The Mayor doesn't need court approval to protect her own constituents from tear gas," McGinn said. "She's a weak mayor. When she says when she can't control the police, she's saying she's a weak mayor."
Likewise, the Human Rights Commission pointed to repeated use of tear gas as a human rights violation.
"Mayor Durkan has repeatedly allowed the Seattle Police Department (SPD) to use chemical weapons against demonstrators in densely populated neighborhoods, which will have lasting health impacts on demonstrators and bystanders. Tear gas and other chemical crowd control agents are so toxic that they are currently banned for use in warfare," the Human Rights Commission wrote. "Failure to enforce the tear gas moratorium, after admitting knowledge of the excessive harm being caused to civilians, is a willful violation of duty that can only be construed as intentional."
Meanwhile, Seattle City Council central staff took the unusual step of sharply rebuking the Mayor's budget proposal in its budget memo, emphasizing the Mayor had failed to apply a Race and Social Justice Initiative (RSJI) lens to her budget and "reimagining policing" efforts and placed a burden on communities of color by repeatedly going to them for feedback without ever implementing their suggestions.
The memo also stressed that the recently announced Mayor's Equitable Communities task force duplicated work, including past City efforts and King County Equity Now coalition's Black Brilliance participatory budgeting project. By erasing the $30 million promised to communities of color from the Mercer Megablock sale, she is also requiring communities to weigh in again right after undoing all their work winning those funds from last year's budget.
These critiques prompted the Mayor's office to fire back that the Council wasn't applying a RSJI lens to their budget or the JumpStart Seattle plan it passed this summer, as Erica Barnett detailed in Publicola. Mayor Durkan opposed that plan and declined to sign the legislation authorizing a progressive payroll tax on Seattle's largest companies, but that didn't stop the Mayor from trying to raid JumpStart revenue to plug budget holes and fund her $100 million pledge to communities to color.
With such diverging views on what to do with the budget–participatory budgeting versus a taskforce handpicked by the Mayor, austerity versus community investment, and doubling down on incremental police reform versus divesting from racist policing–it's no wonder things have gotten so heated. Mayor Durkan is up for re-election in November 2021, but there is a sliver of doubt that she'll make it that far.
There is a resign petition here with more than 16,000 signatures.
This article has been updated to add the Seattle Immigrant and Refugee Commission to the list of organizations calling for the Mayor's resignation and the recall petition tally.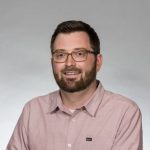 Doug Trumm is the executive director of The Urbanist. An Urbanist writer since 2015, he dreams of pedestrianizing streets, blanketing the city in bus lanes, and unleashing a mass timber building spree to end the affordable housing shortage and avert our coming climate catastrophe. He graduated from the Evans School of Public Policy and Governance at the University of Washington. He lives in East Fremont and loves to explore the city on his bike.