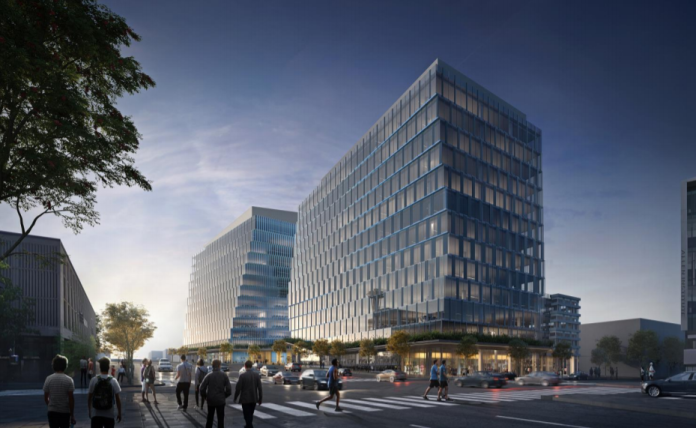 Mayor Jenny Durkan announced her decision to sell the Mercer Megablock to Maryland-based developer Alexandria Real Estate for $143.5 million earlier this month. At the time, not much was known about the bids that failed to make the cut.
We got a little more information when Erica C. Barnett released the proposals on her website–illuminating at least as much as the City chose not to redact. Six developers participated through the end of competitive design bid contest, with a seventh proposal deemed non-responsive. Some developers included century-long ground lease options as opposed to the standard fee simple transaction where the land changes ownership status permanently. Boosted from inflation adjustments over the course of 99 years, some of the leases amounted to vast sums–more than a billion dollars before applying a discounting rate. Even with a discounting rate, the ground leases had significantly higher value than the cash offers for selling off the land outright.
The problem is the City has high need for housing funding now. Plus, it has $29 million in debt from purchasing the land it's obligated to close out. Still, a perpetual source of revenue is a tantalizing proposition next to a one-time high. Below are the proposals courtesy of Barnett. I made mention of what seemed the best offer next to it–some developers offered multiple bid options.
We got more information on the City's decisionmaking process Friday at a presentation to transportation committee. The City was leaning toward the Alexandria Real Estate offer, a City representative said, and what really sold them was when the developer bumped up the offer after the City made a best and final offer (BAFO) request to the six developers. While Alexandria increased its cash offer almost 40%, the rest of the developers either sat pat or boosted their offer only slightly.
Councilmember Mike O'Brien commended the City's Mercer Megablock team after their presentation. "We'll see how it moves forward, but for the moment it feels like you've secured a really amazing deal for the people of Seattle," he said. "A decade ago we were thinking about $40 million for these parcels… Obviously the market in South Lake Union has shifted quite a bit since then." O'Brien said he would like to close the Mercer Megablock deal as quickly as possible, pointing to the stalled out Civic Square development on the block opposite Seattle City Hall as a cautionary tale.
Councilmember O'Brien did ask for clarity on the daycare center envisioned at the new Megablock campus and whether it would be optional feature or required. He also acknowledged that the sale of the property launches a larger conversation about land ownership and inequality in Seattle.
"We're selling a really valuable asset, and we want to make sure that we use it acquire other assets that are important assets," O'Brien added. "We've had conversations both public and private with community members who are concerned with the framework of how we think about land and real estate in our city and who gets to control it."
The Pros and Cons of Ground Leases
Tishman Speyer, Touchstone, and Alexandria made ground lease offers, although we know almost nothing about the Alexandria lease offer since the developer sought to conceal those details and City has played along willingly, redacting nearly everything. One offer from Tishman Speyer that pairs a 100-year ground lease with $70 million upfront could have allowed the city to pay of its debts and still have some money to play around with. But there may have been other aspects of the offer the City didn't like, despite the fact the lease would have kept revenue flowing to the City for 100 years and the land in public lands indefinitely.
| Developer | Lump sum in millions | Initial annual payment in millions | Affordable homes created | Nonprofit partner |
| --- | --- | --- | --- | --- |
| Alexandria Real Estate | $143.5 | 0 | 175 | not specified |
| Alexandria Real Estate Ground Lease Option | ? | ? | 175 | ? |
| BioMed Realty Option A | $55 | 0 | 175 | Integrity Housing |
| BioMed Option B | $65 | 0 | 0 | n/a |
| Kilroy - Option A | $120.6 | 0 | 0 | n/a |
| Kilroy Option B | $79.8 | 0 | 175 | LIHI |
| Kilroy Option C | $95.5 | 0 | 184 | LIHI |
| Tishman Speyer Option A1 | $160 | 0 | | n/a |
| Tishman Speyer Option A2 | $70 | $4 | | n/a |
| Tishman Speyer Option B1 | $106 | 0 | 175 | Bellwether |
| Tishman Speyer Option B2 | $40 | $2.75 | 175 | Bellwether |
| Touchstone Option 1 | $145 | 0 | | n/a |
| Touchstone Option 2 | 0 | $7.7 | | n/a |
| Touchstone Option 3 | $90 | 0 | 241 | Bellwether |
| Touchstone Option 4 | 0 | $4.675 | 241 | Bellwether |
| Vulcan | $50 | 0 | 440 to 535 | Bellwether & Plymouth |
The standard accounting practice is to perform a net present value calculation to weight the value of future money into present terms by using a discounting factor. It's the finance version of the old adage that a bird in the hand is worth two in the bush. The ground lease offers that included an inflation adjustment, such as the 2% increase in the Tishman Speyer offer, actually maintain their value reasonably well over time even with a fairly high discounting rate. By the 100th year, that 2% annual increase would have expanded the annual rent past $28 million (or $19 million in the affordable housing included option).
The X factor here is that the offer included a buyer opt-out meaning Tishman Speyer may not stay in the lease the whole 100 years. The developer may also seek to renegotiate terms. An early opt-out would sever the cash flow, but it would leave the City with a considerable asset in the form of a million square feet of office space and residences in one of the strongest real estate markets in the state.

So how valuable is a ground lease in net present value terms? It depends on the discount rate. There is an an argument that the discount rate should actually be quite low because Seattle's borrowing costs are so low. In 2017, the City was floating bonds for an interest rate around 3%. A common way for a firm or government to determine its discount rate is to set it to its borrowing costs.
My calculation of net present value of Tishman's lease payments using a 3% discount rate is $247 million. (Correct me if I'm wrong.) Even at a generous 10% discount rate, the value is still $213 million. Tishman's higher lease offer included $70 million upfront in addition to the $4 million annual lease payments (increasing 2% annually thanks to the inflation adjustment). Adding the $70 million, we arrive at the total present value of the offer: $317 million. The net present value of the winning $143.5 million fee simple offer is $143.5 million. And for Tishman's other ground lease offer that included affordable housing, I determined a net present value of $210 million, including the $40 million upfront payment.
It's possible the City factored risk into their net present value calculation thus diminishing a ground lease offer's value. There's also the political consideration of preferring a bigger perceived win now rather than one spreading the victory out over a century.
Tishman noted it preferred a fee simple transaction in its proposal. "We have experienced a number of instances where a relatively large pool of lenders simply do not wish to loan on ground lease structures, particularly if aggressively structured in favor of the ground lessor," the RFP states. "Further, ground leases with large shares on NOI (net operating income), heavy escalations or market resets can be problematic for both lender and developers (an example being where a ground lease payment schedule resets at a time a tenant vacates the property, leaving a large income deficit that causes financial trouble at owner and lender levels)."
Of course Tishman also noted the astronomical potential of the site, seeming to contradict concerns the investment would degrade under a lease scenario: "The Mercer Mega Block site is a world-class development opportunity that fits in ideally with Tishman Speyer's core strengths—namely in that it is a high-profile, large scale, ground-up development opportunity which affords the possibility of innovative design attracting top tier tenants…"
Architectural Design Overview
The preliminary architectural designs the six developers presented shared a lot in common. None of them seem to be architectural gems. Generally, the towers come across as fairly generic–some with nice touches at the street level. All proposals that included affordable housing on-site did so on the Dexter block, which is the smallest of the bunch.
Tishman Speyer's Skypark
New York-based developer Tishman Speyer invested less in rendering designs that the other developers did. They offered two massings and that was about it. The all market-rate proposal includes 1.1 million square feet of mostly office development on the three blocks (and three underground levels of parking) while the affordable housing included proposal has 900,000 square feet of mostly office in the two blocks, with the third block (615 Dexter) set aside for affordable housing.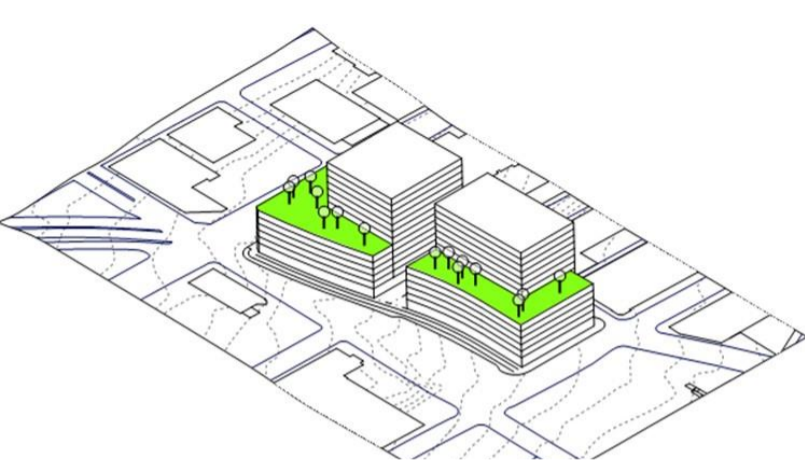 The second option was dubbed a Skypark with a long podium (extended over 8th Avenue) topped with an acre-plus park book-ended between two towers. Tishman argued this creates a great public asset. "[T]here is nothing of this scale and potential quality in Seattle's offering," Tishman states. "This rooftop could offer an elevated park with public and private spaces melding between retail, tenant outdoor space, a public park, and programed event space in a prime location by Lake Union."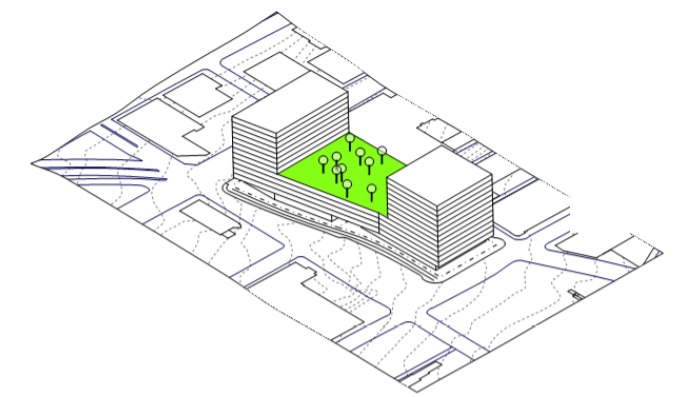 Touchstone's Wavy Towers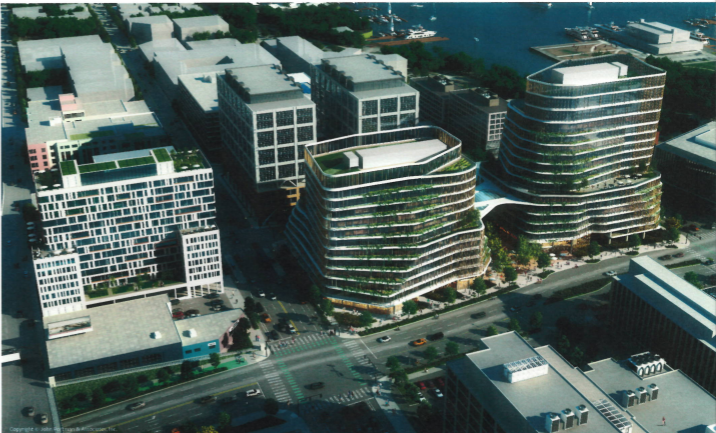 Seattle-based developer Touchstone proposed two undulating towers for the Mercer blocks and a blockier structure for the Dexter block. The towers are reminiscent of these two wavy towers under construction in Denny Triangle. The Dexter block would have 225,000 square feet of housing plus a 320-seat theater. The Mercer blocks would have 715,000 square feet of office space and a small elementary school composing another 46,000 square feet–enough for about 250 students. Touchstone said it had been in talks with Seattle Public Schools but left open the possibility of a private operator.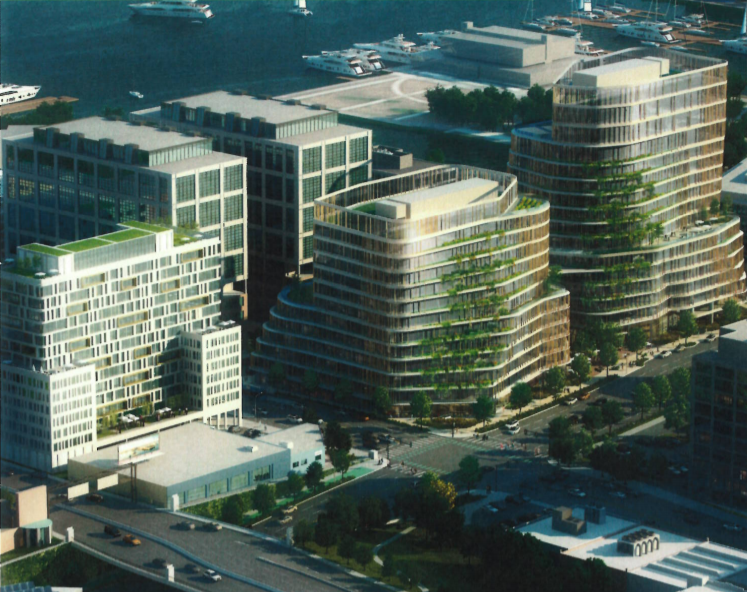 A rain-protected public plaza is envisioned along the 8th Avenue pedestrian passage. This is the street that Seattle City Council did a street vacation on to turn the Mercer east and west blocks into the Mercer Megablock. Maintaining pedestrian access on 8th Avenue was a condition of that vacation, but the designers approached that in a variety of ways.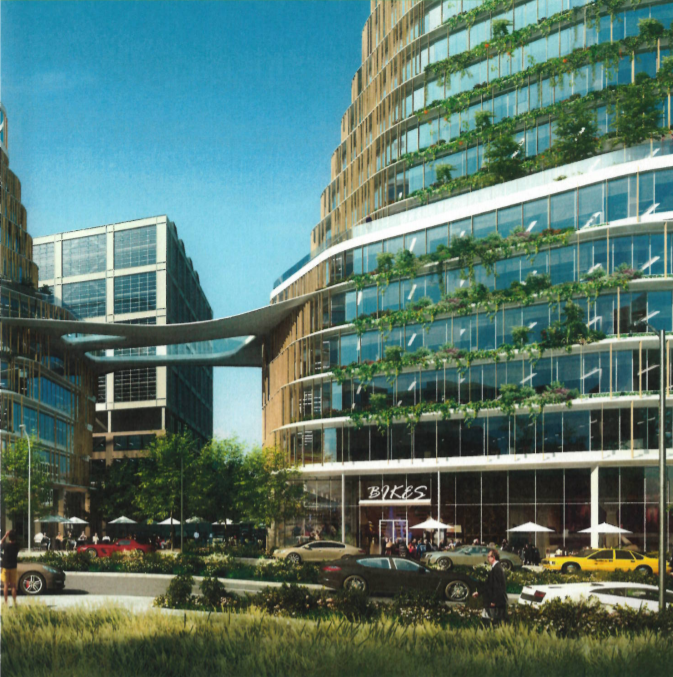 It's also worth noting that Touchstone's ground lease offer had a net present value of $442 million (annual payments started at $7.7 million and increased 10% every five years) using a 3% discounting rate. No affordable housing was included in that offer, but, with such a steady stream of revenue, the City would have options–such as bonding off the revenue to build housing. Alternatively, Touchstone made an offer with 241 affordable homes (partnering with Bellwether Housing) that had a net present value of $267 million.
BioMed's Brick Facades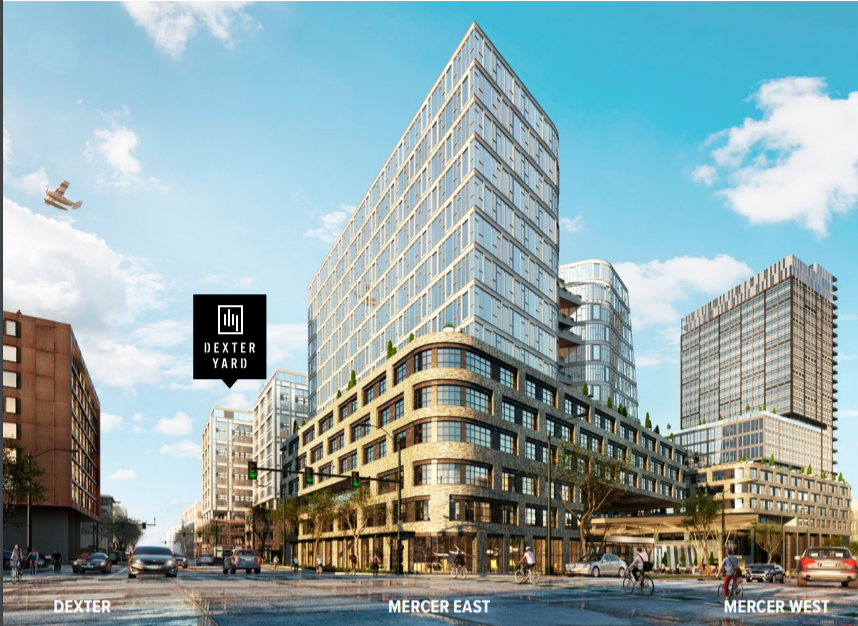 BioMed Realty's offer didn't stick out for the sweetness of the deal, but the architectural plan was interesting. A brick facade on the podium helps anchor the campus.
BioMed envisioned 8th Avenue as a festival street and laid out seasonally based ways to activate the space. In summer they highlight the pool, and suggest things like a swim meet and art fair to take advantage of the space.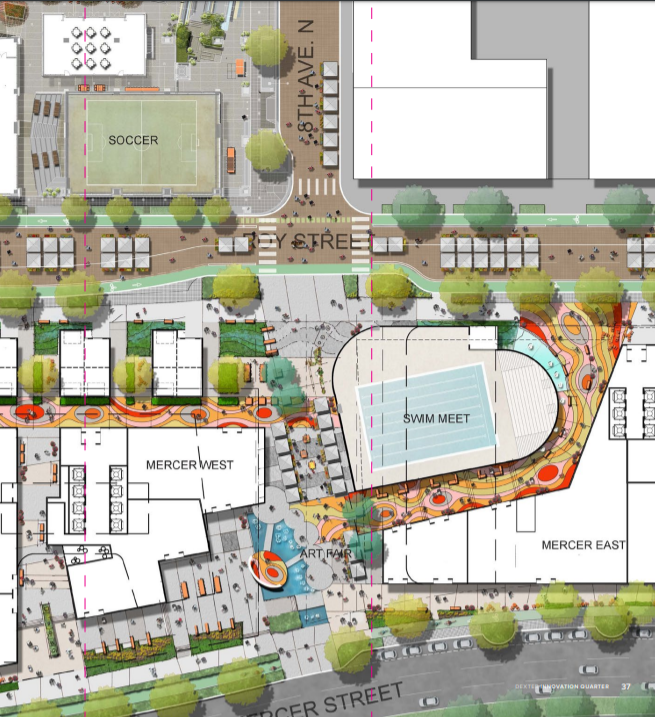 Kilroy Partners with LIHI in Affordable Land Swap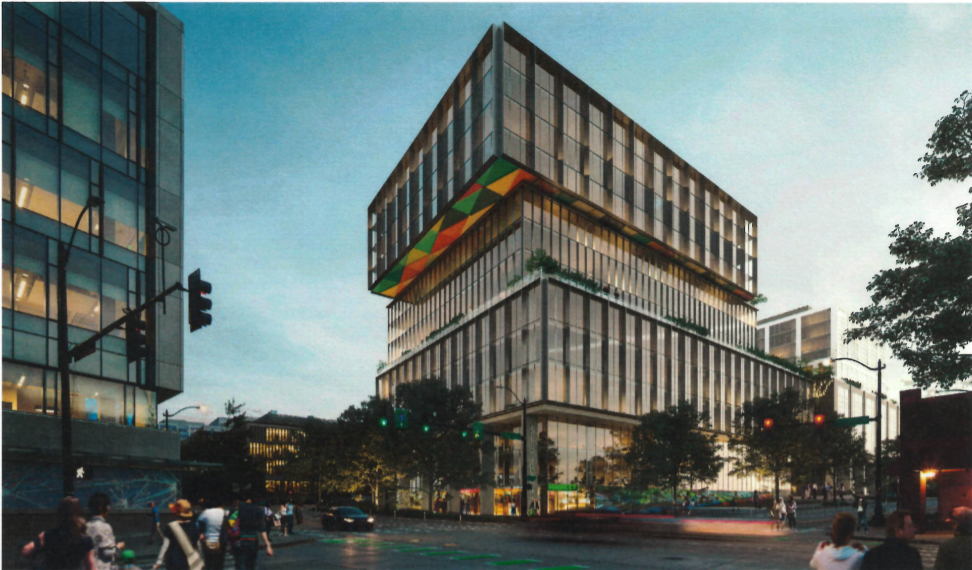 Like the other developers, Kilroy Realty envisions office space for the megablock, but it partnered with the Low Income Housing Institute (LIHI) on its affordable housing offer. Kilroy proposed selling a property it owns at 8620 Nesbit Avenue to LIHI below market value so that LIHI can produce 118 affordable workforce housing units there. LIHI would be responsible for financing that construction, boosted somewhat by the cheaper land. Kilroy would also transfer a South Lake Union parcel off-site to build another 66 affordable homes.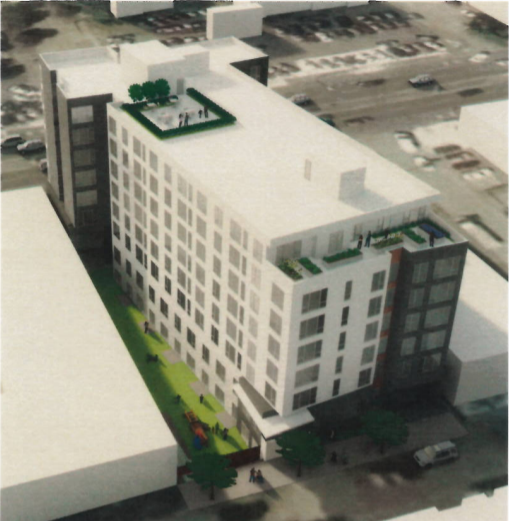 When it comes to the Mercer Megablock, Kilroy also laid out ways to activate 8th Avenue. They imagine lining it with sidewalk cafes.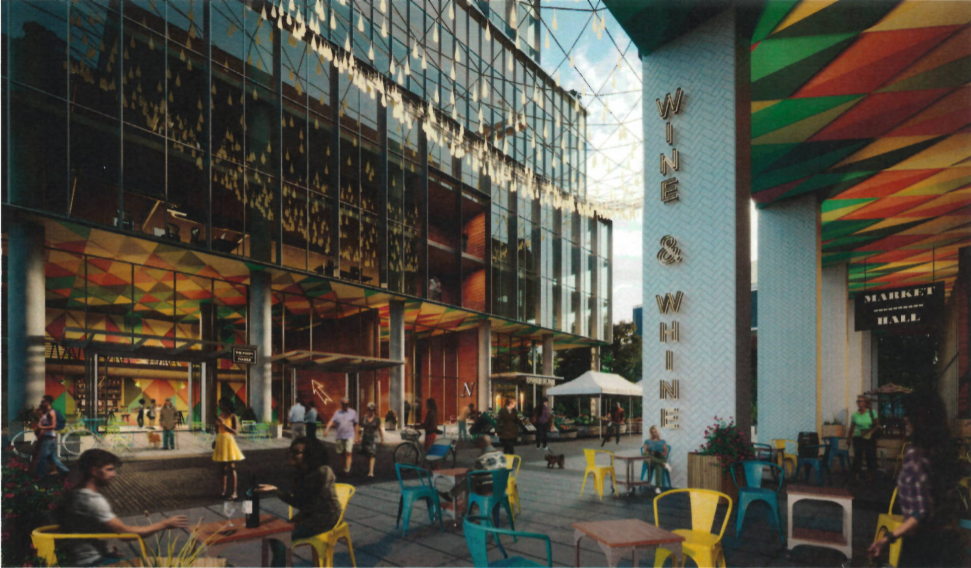 In the land swap scenario, Kilroy planned 224 market-rate homes at the Dexter block in a 8-story building. They also presented an option without the land swap that had a 175 affordable homes on the Dexter site.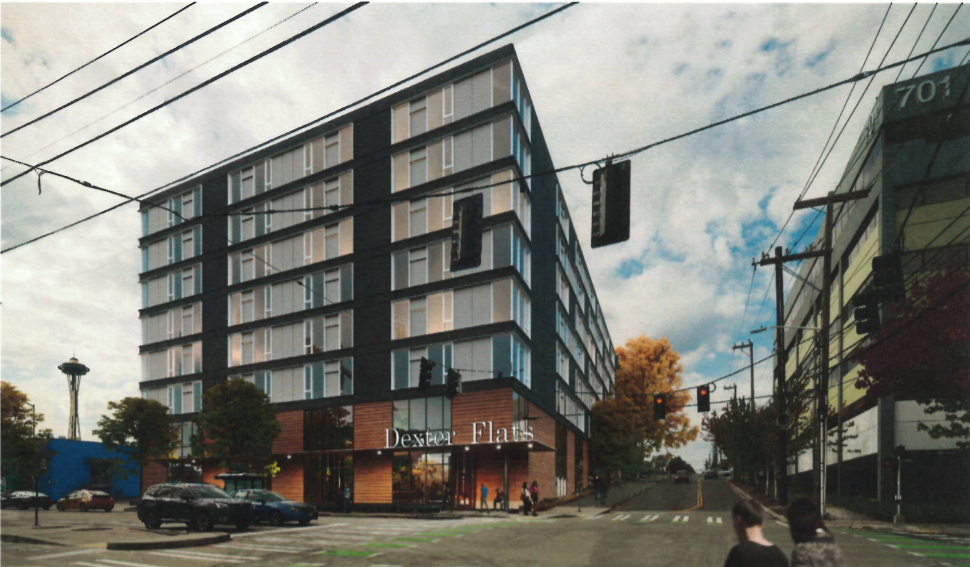 Vulcan's Affordable Housing Swap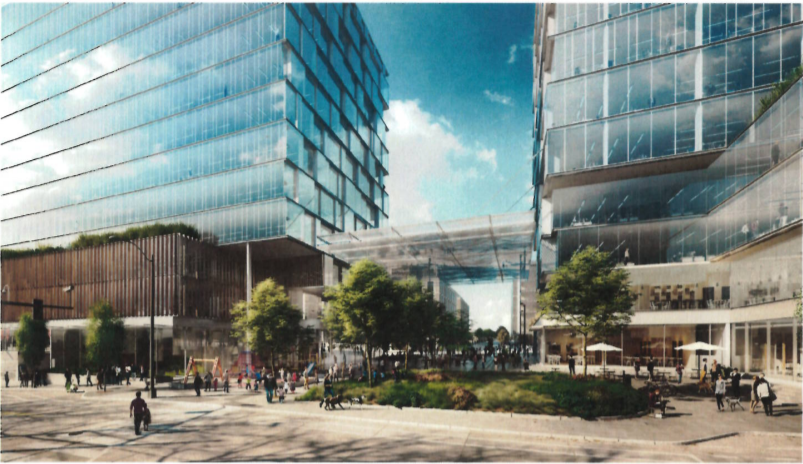 Vulcan's offer was built on a land swap to support up to 535 affordable homes on nearby South Lake Union parcels by partnering with Bellwether Housing and Plymouth Housing. Vulcan would then turn the Mercer Megablock into an office campus.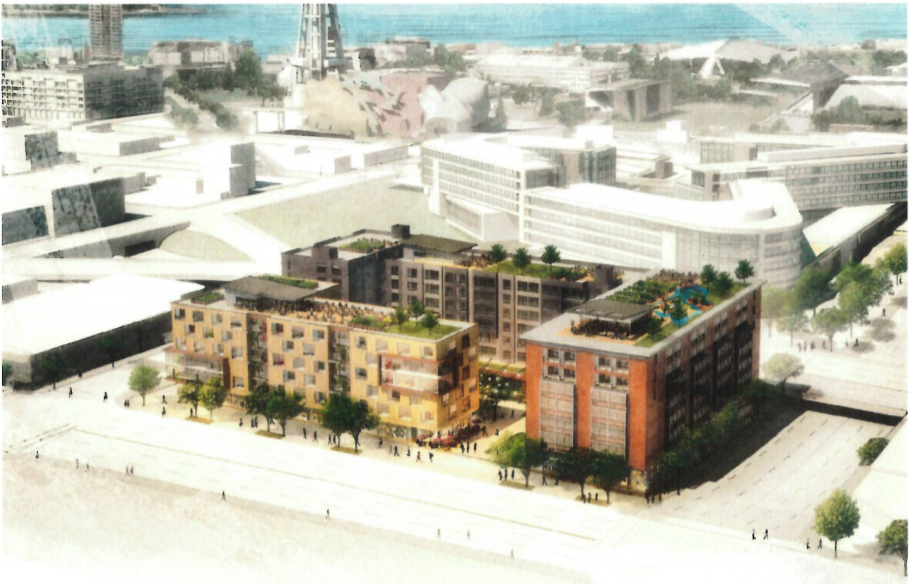 Block 59 is the larger site and is kitty-corner from the Megablock but only partially owned by Vulcan. The City owns a third of the site and another private developer owns 16% of the full block. Bellwether would be master developer on Block 59 and Plymouth Housing would be on Block 18, which is in the Cascade neighborhood just to the east.

While this option produced the most affordable housing, it appears that offering only $50 million for the land in the best and final offer wasn't enough to entice the City.
Alexandria Prefab-ulous Designs
Alexandria Real Estate obviously impressed the City, and one thing that sets them apart is the use of prefabricated construction technique that promises to speed up construction, potentially delivering the affordable housing sooner. Prefabrication would mean sections of the tower would produced in a factory and assembled on site–sort of like a Lego set. Alexandria is likely gambling that prefabrication cuts down on construction costs. It's not the most interesting design I've ever seen. But it is big–18 stories and up to 365 homes in all.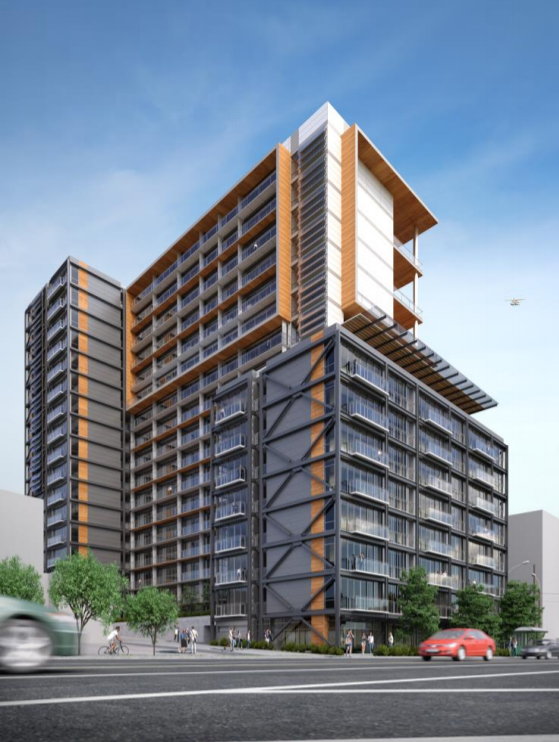 Alexandria also offered space for a community center operated by Seattle Parks. The first 40 years will be rent free, after which time the City will have to pay to rent the space to keep the community center operating.
Note that the 175 affordable housing units delivered actually bends the rules slightly by including 35 Multi-Family Tax Exemption (MFTE) units in the count. Under current rules, that will be set at 80% of area median income (AMI) rather than the 60% AMI for 50 years stipulated in the guidelines. However, the covenant does stipulate that after MFTE expires (12 years under current rules), the 35 homes would go to 60% of AMI rather than jumping to market-rate.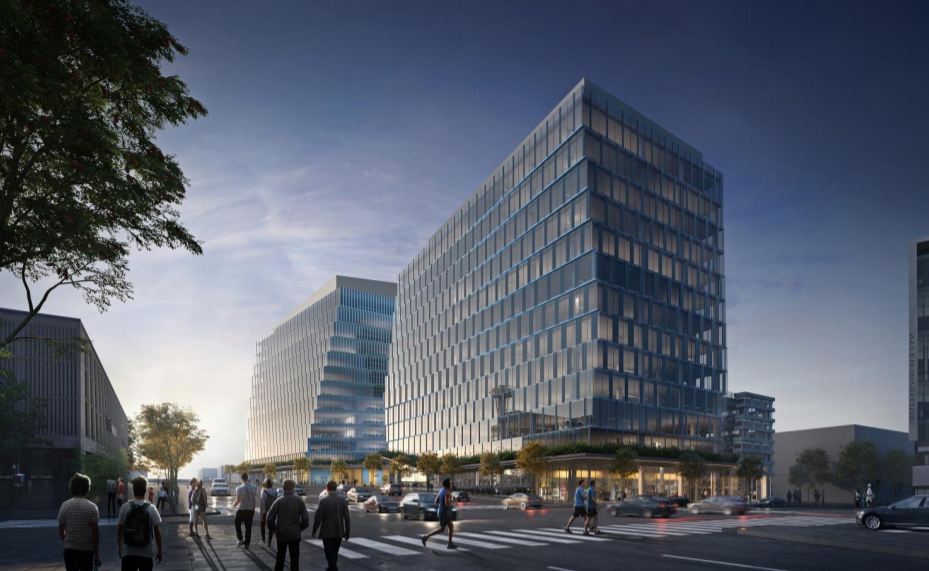 City representatives noted their selection committee thought it was a high quality design. "This is urban livability at its finest," Councilmember Sally Baghaw said in the City's press release. Some twisting and slanting features on the corners add some interest to the otherwise plain glass office tower.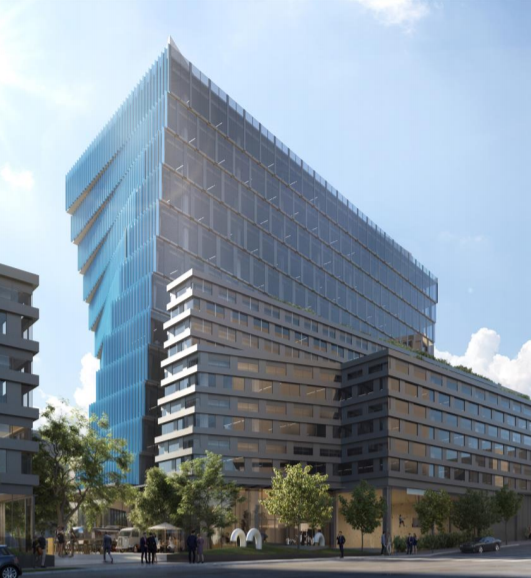 It appears Alexandria's Mercer Megablock deal is cruising toward approval, with Councilmembers Abel Pacheco, Bagshaw, and O'Brien already signaling their support. The prospect of an extra $143.5 million for the City to pour into needed housing and transportation investment is enticing. But one is left wondering if the City would have made a different decision if it wasn't so hard up for revenue after overpromising in the Move Seattle levy and shrinking and repealing the head tax, which could have been a steady stream of housing funding every year.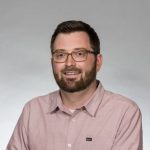 Doug Trumm is publisher of The Urbanist. An Urbanist writer since 2015, he dreams of pedestrianizing streets, blanketing the city in bus lanes, and unleashing a mass timber building spree to end the affordable housing shortage and avert our coming climate catastrophe. He graduated from the Evans School of Public Policy and Governance at the University of Washington in 2019. He lives in East Fremont and loves to explore the city on his bike.