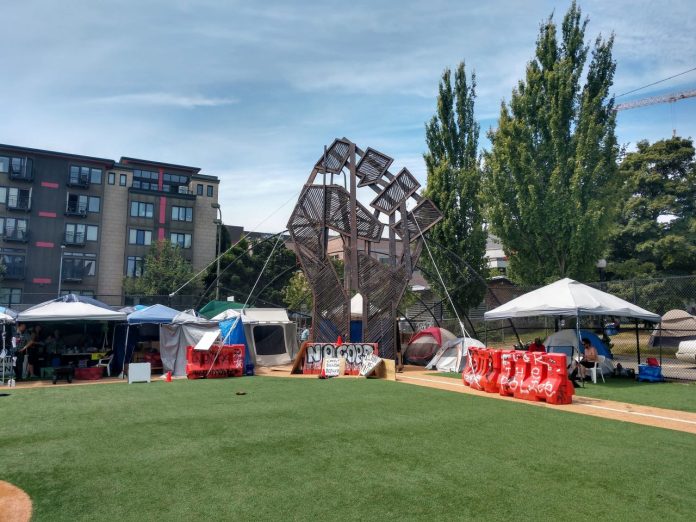 Mayor Jenny Durkan announced the membership of her hand-picked Equitable Community task force Wednesday and prominent Black-led group like King County Equity Now and Decriminalize Seattle weren't on that list. Moreover, it appears only two members from the 420 organizations (among them The Urbanist) that endorsed Decriminalize are on the list. In all, 19 people declined invitations to be on the task force–which totals 28 members including honorary "ex-officio" member Councilmember Debora Juarez–the Mayor's Office said, without revealing the names of the decliners.
The Mayor is giving the Equitable Communities task force the job of distributing $100 million in annual revenue to communities of color after running a public outreach and engagement process. The source of that money, though, is still uncertain.
The promised $100 million will have to be secured by the time the spending recommendations drop, which is expected in the spring, to avoid an awkward situation. The Mayor's budget scraped together the money by spending down nearly all the City's reserves and raiding funds from the JumpStart Seattle tax, which the Seattle City Council passed over her and Councilmember Juarez's objections. The Council doesn't seem too keen on letting that stand.
Black Lives Matter Seattle and King County (BLMSKC) initially was confused its boardmember Marlon Brown was on the list, tweeting that they had declined their invitation. However, the group later retracted the earlier statement saying the error was on their side.
BLMSKC, King County Equity Now, and Decriminalize Seattle have demanded the money come from the Seattle Police Department (SPD)–the latter two asking for twice that–50% of the police budget. King County Equity Now is running their own parallel participatory budgeting process, which explains their snubbing of the Mayor's reinvent the wheel task force. BLMSKC's new statement hinted their decision to participate hinged on the source of the money.
"Although BLMSKC remains concerned about aspects of the Task Force, we understand through additional communications with the Mayor's office this evening, that despite numerous public reports to the contrary, that no final decisions have been made on where the $100M will be sourced from," the group said in statement.
Other coalitions where more blunt and concerted in their tactical approach.
"The old normal is unacceptable," King County Equity Now tweeted. "Mayor Durkan's hand-picked task-force is a tried and true tactic to halt Black progress. But our communities will not accept these anti-Black practices any longer. Move with us as we make Seattle more equitable for all."
Deadening JumpStart
JumpStart revenue was set aside for the Council's spending priorities, which include affordable housing, Covid relief, the Equitable Development Initiative, and the Green New Deal. These priorities were intended to further equity and serve communities of color. Thus, the net effect of the Mayor's maneuver may in fact be rebranding the JumpStart measure as meeting her $100 million pledge to communities of color and plugging holes in her budget.
During Thursday's Budget Committee session, Councilmember Tammy Morales noted the irony and shell game aspect to swiping JumpStart's investment in the Equitable Development Initiative, which communities of color fought to get funded, in order to start another lengthy Seattle process–perhaps investing in the same projects at the end of it.
An evolving pledge
Another sore spot for some groups is that the Mayor's pledge has initially been made to Black communities, but Mayor later revised that to Black, Indigenous and communities of color (BIPOC). Consequently, 11 of the 28 members of the task force are not Black, Paul Kiefer reported in Publicola. There are some prominent Black leaders like Dr. Sheila Edwards Lange, President of Seattle Central College, and Andrea Caupain, CEO of Byrd Barr Place, who's also heavily involved with Africatown and ran for state house in the 37th, but many others are absent like Nikkita Oliver and Shaun Scott.
Wyking Garrett of King County Equity Now has urged the Mayor to keep her initial pledge to Black communities rather than spending the money more widely. Kiefer noted that some who declined an invitation to the task force saw it as an attempt to divide communities of color:
Among the most prominent critics of the task force is Sean Goode, the director of the felony diversion and restorative justice nonprofit Choose 180. Shortly after Durkan announced the creation of the task force in September, Goode wrote an op-ed in the South Seattle Emerald explaining his decision to turn down the mayor's invitation to join the task force; he called the promise of $100 million a "fake Rolex" that, because of its funding source, seemed "designed to divide communities of color." Goode also commented that the task force does not equate to genuine community input, writing that a community-led budgeting process "can't begin with chairs selected by the mayor and then eventually get to the community voice part on the back-end."
Omari Salisbury and TraeAnna Holiday covered the task force list and some initial reactions to it on the the Converge Media Morning Show.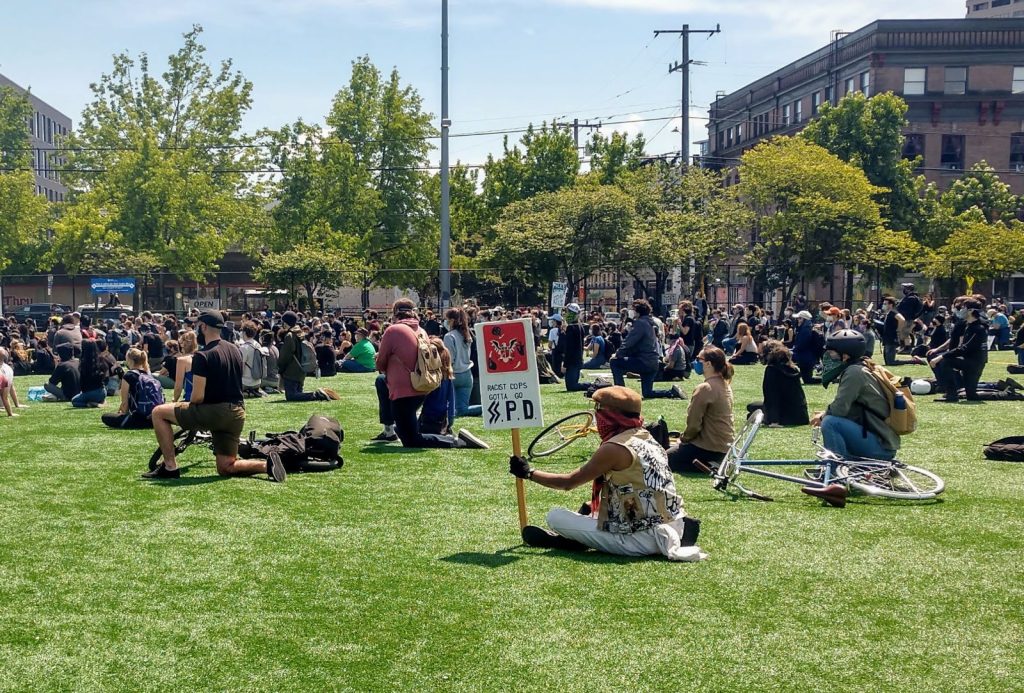 Mayor Durkan's 2021 budget also punted on the issue of reducing SPD's budget in real terms. In another shell game, the Mayor offloaded $37 million by moving some functions like the 9-1-1 emergency call center and parking enforcement into other departments. However, the Mayor's Office said they aim to maintain the number of sworn officers at 1,400, which would likely require an end to her officer hiring freeze in order to keep pace with attrition.
The Mayor's pledge came on the heels an intense month of large-scale protests in June. The Mayor stood with Nikkita Oliver on the steps of City Hall and tried to convince the thousands gathered they were on the same side. Has she learned from protesters and is she willing to share power, or is this just another mic grab in the making?
Without further ado, here are the announced members of the committee.
Taskforce membership
Pastor Carey Anderson, First AME Church
Sean Bagsby, International Brotherhood of Electrical Workers 46
LaNesha Bebardelden, Northwest African American Museum
Marlon Brown, Black Lives Matter Seattle and King County
Maggie Angel Cano, Duwamish River Cleanup Coalition
Andrea Caupain, Byrd Barr Place
Trish Millines Dziko, Technology Access Foundation
Mahnaz K. Eshetu, Refugee Women's Alliance
Ollie Garrett, Tabor 100
Lynda Greene, Southeast Seattle Senior Center
Chris Lampkin, Service Employees International Union 1199NW
Dr. Sheila Edwards Lange, Seattle Central College
Paulina Lopez, Duwamish River Cleanup Coalition
Esther Lurcero, Seattle Indian Health Board
Michelle Merriweather, Urban League of Metropolitan Seattle
Estela Ortega, El Centro de la Raza
Carolyn Riley-Payne, Seattle King County NAACP
Rizwan Rizwi, Muslim Housing Services
Victoria Santos, Young Women Empowered
Steven Sawyer, POCAAN
Michael Tulee, United Indians of All Tribes
Ray Williams, Black Farmers Collective
Sharon Williams, CD Forum
Pastor Lawrence Willis, United Black Clergy
Maiko Winkler-Chin, Seattle Chinatown International District Preservation and Development Authority (SCIDPDA)
Christina Wong, NW Harvest
Beto Yarce, Ventures
Ex officio – Debora Juarez, District 5, Seattle City Councilmember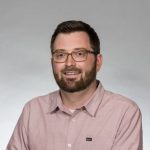 Doug Trumm is publisher of The Urbanist. An Urbanist writer since 2015, he dreams of pedestrianizing streets, blanketing the city in bus lanes, and unleashing a mass timber building spree to end the affordable housing shortage and avert our coming climate catastrophe. He graduated from the Evans School of Public Policy and Governance at the University of Washington in 2019. He lives in East Fremont and loves to explore the city on his bike.