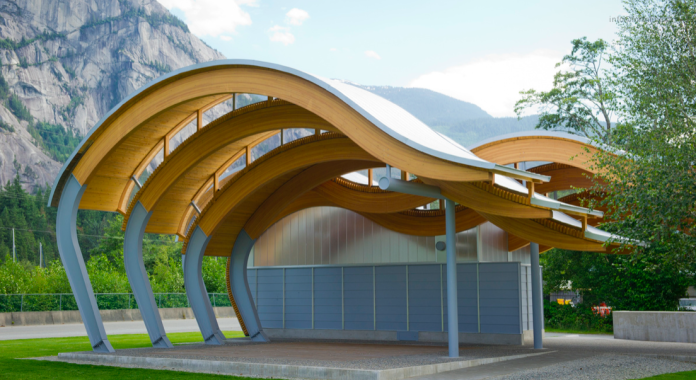 This November in celebration of National Native American Heritage Month, the University of Washington Department of Architecture is presenting a lecture series titled "On the Ground: Indigenous Voices on Constructed Place."
Hosted by Bobbie Koch, architectural designer at 7 Directions Architects/Planners, and Jim Nicholls, professor of architecture at the UW, the series will center the knowledge and voices of indigenous architects, researchers, and community organizers. The lecture series is free and open to the public.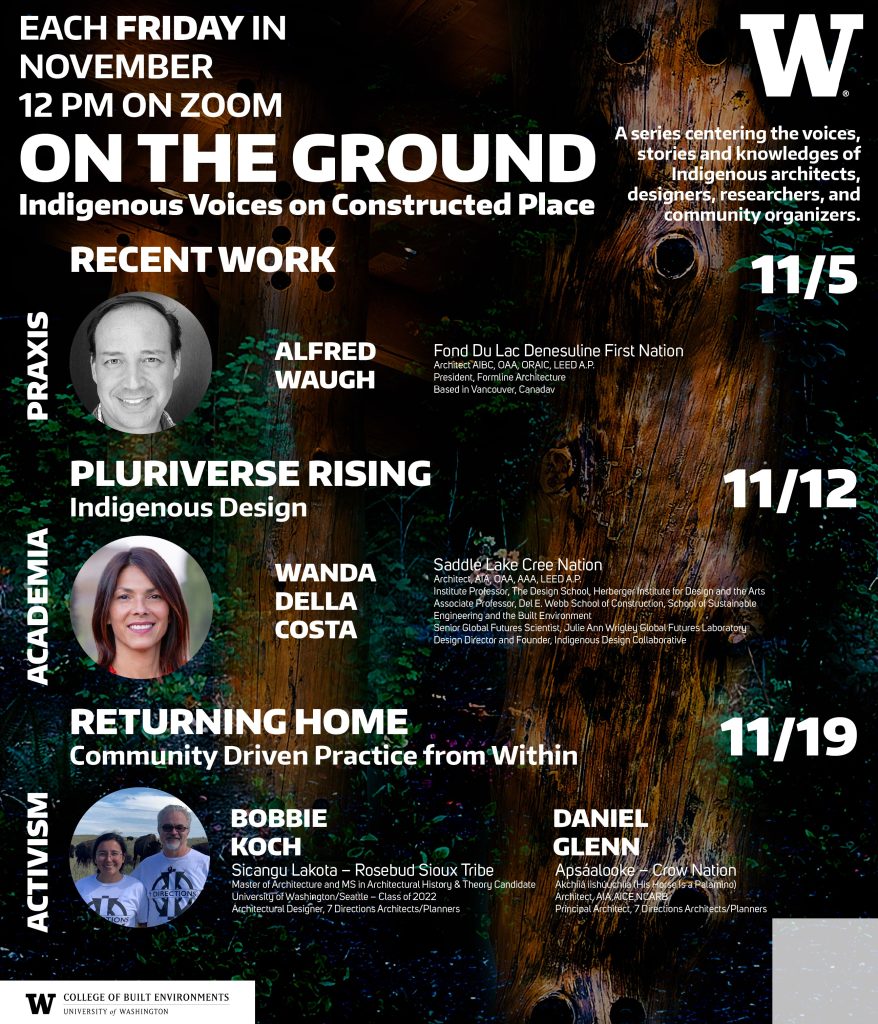 Held during the first three Fridays of November, the lectures will feature a short presentation of indigenous architects' research and work, followed by questions and comments from the audience. Each session will focus on a different perspective – praxis, academia, and activism.
Native Americans were the first architects in the Americas. Since time immemorial, we have been designing and building structures—structures that were unique to the climate, culture, and lifestyle of the hundreds of individual tribal nations that existed prior to colonization.

Tamara Eagle Bull, FAIA, AIA, "Stop Appropriating My Culture, Architect, 2019
While the number of licensed architects in the U.S. who are enrolled members of a tribe is currently thought to be fewer than 50 according to data from the American Indian Council of Architects and Engineers (AICAE), Native architects are producing many compelling and influential designs, as demonstrated by work produced by the participating architects.
Indigenous architecture is also vibrant in Canada, where many First Nations architects are pushing the design envelope. "Canada is experiencing an unprecedented surge of Indigenous-initiated architecture and landscape design initiatives. Hundreds of new traditional spaces – from modest to striking – are being erected across the country, and this is pushing Canadians to move beyond stereotypical notions of Indigenous architecture as teepees or igloos," wrote Dr. Daniel M. Millette for the National Trust for Canada.
Many of the architects participating the UW's series practice in both the U.S. and Canada, and lecturer Wanda Dalla Costa, who lectures on November 12th, was the first First Nations woman to become a licensed architect in Canada.
Overview of the On the Ground Lecture Series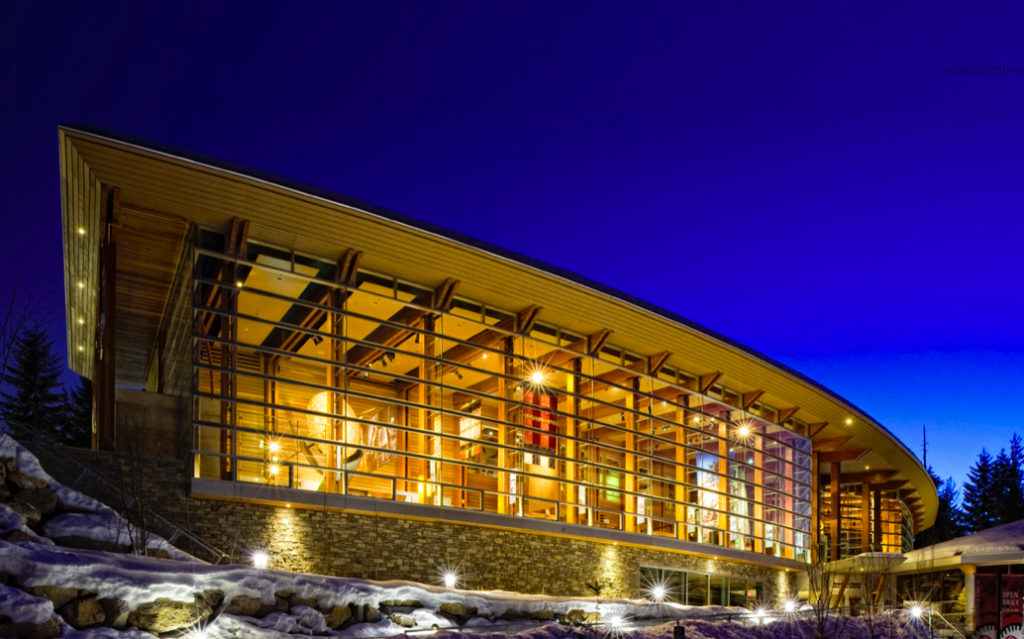 Friday, November 5, 12P — Praxis – 'Recent Work'
Speaker – Alfred Waugh, Architect AIBC, NWTAA, OAA, MRAIC, LEED AP
Owner l Principal Formline Architecture, Canada
Cultural Affiliation: Status First Nations registered with the Fond Du Lac (Denesuline) Nation of northern Saskatchewan Canada, part of Treaty 8.
Alfred is also part English and Swedish.
Click here to join the Zoom meeting – https://washington.zoom.us/j/2898515591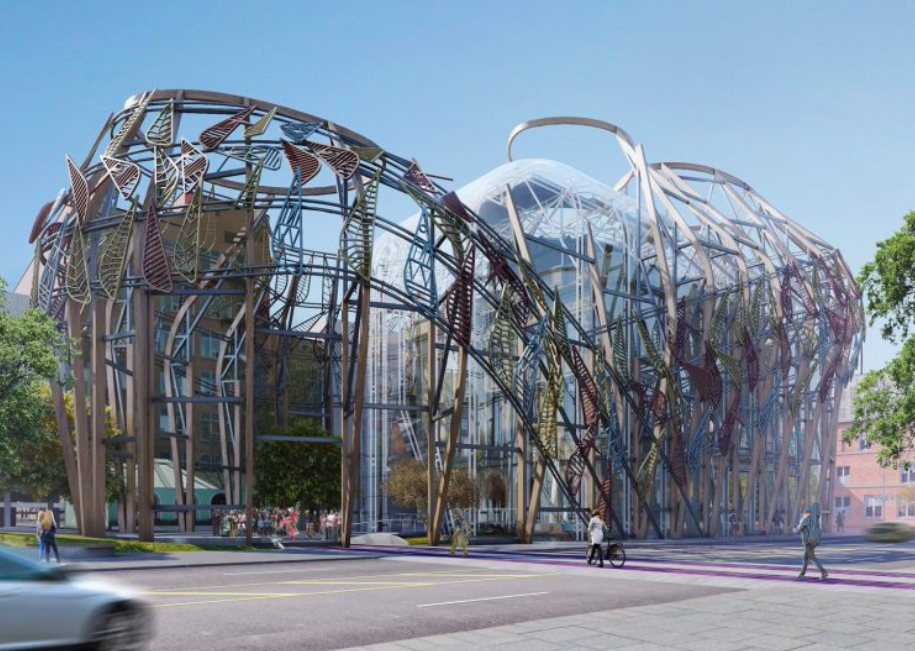 Friday, November 12, 12P — Academia – 'Pluriverse Rising: Indigenous Design'
Speaker – Wanda Dalla Costa, Architect, AIA, OAA, AAA, LEED A.P.
Saddle Lake Cree Nation
Institute Professor, The Design School, Herberger Institute for Design and the Arts
Associate Professor, Del E. Webb School of Construction, School of Sustainable Engineering and the Built Environment
Senior Global Futures Scientist, Julie Ann Wrigley Global Futures Laboratory
Design Director and Founder, Indigenous Design Collaborative
Click here to join the Zoom meeting – https://washington.zoom.us/j/2898515591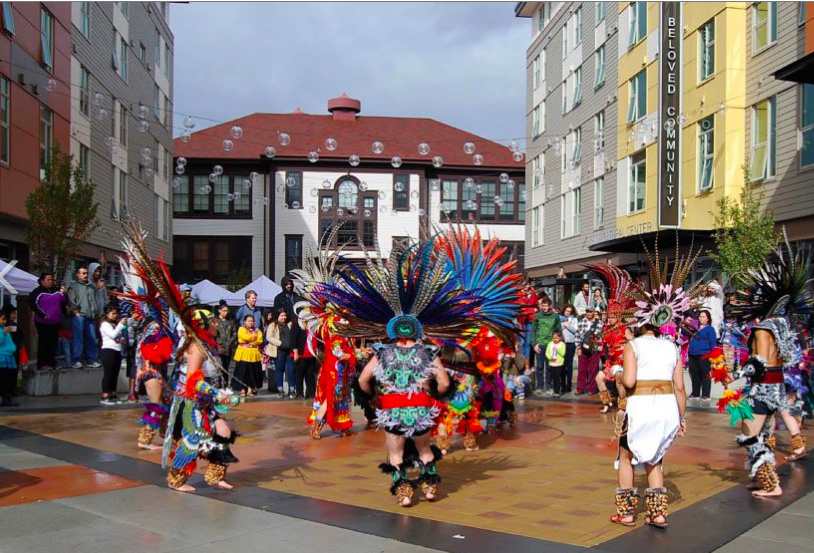 Friday, November 19, 12P — Community Activism – 'Returning Home: Community Driven: Practice from Within'
Speakers – Bobbie Koch + Daniel Glenn
Bobbie Koch, AIA & AICAE
Sicangu Lakota – Rosebud Sioux Tribe
Master of Architecture + MS in Architectural History & Theory
University of Washington/Seattle – Class of 2022
Architectural Designer, 7 Directions Architects/Planners
Daniel Glenn, AIA,AICE,NCARB
Akchiiá iishúuchiia (His Horse Is a Palamino)
Apsáalooke – Crow Nation
Principal Architect, 7 Directions Architects/Planners
Click here to join the Zoom meeting – https://washington.zoom.us/j/2898515591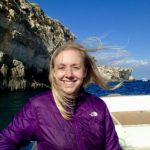 Natalie Bicknell Argerious (she/her) is Managing Editor at The Urbanist. A passionate urban explorer since childhood, she loves learning how to make cities more inclusive, vibrant, and environmentally resilient. You can often find her wandering around Seattle's Central District and Capitol Hill with her dogs and cat. Email her at natalie [at] theurbanist [dot] org.