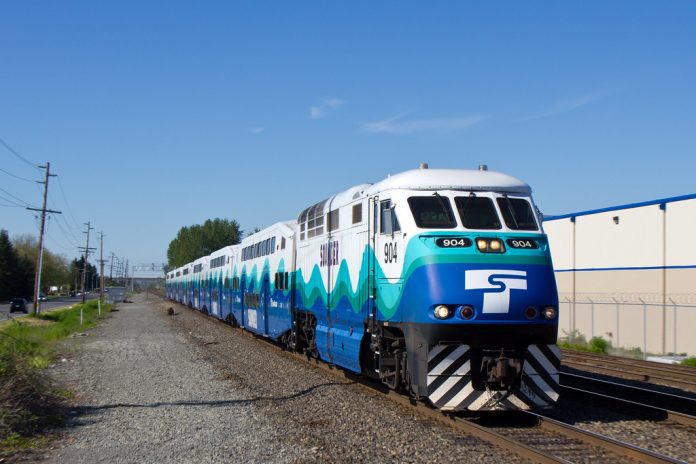 As a regular reader who lives in Downtown Tacoma, I'm always excited to see articles that address the challenges and opportunities in our city. The recent article proposing a Central Tacoma Link Extension (CTLE) to improve transit service into Downtown Tacoma was no different. However, I'd like to present a different solution for how to effectively bring mass transit into Central Tacoma: improve the Sounder by offering regular service throughout the day.
While the CTLE proposal makes sense if you think of Central Link as the main means of transit between Tacoma and Seattle, utilizing the Sounder makes for a more sensible connection. The Central Link primarily serves car-dependent suburbs that developed around SR-99, while the route Sounder runs along serves historically transit-oriented downtowns, such as Puyallup, Sumner, and Auburn. More importantly, improving intercity heavy rail with complementary streetcar systems at each end is simply a more effective arrangement given heavy rail's speed advantage over light rail.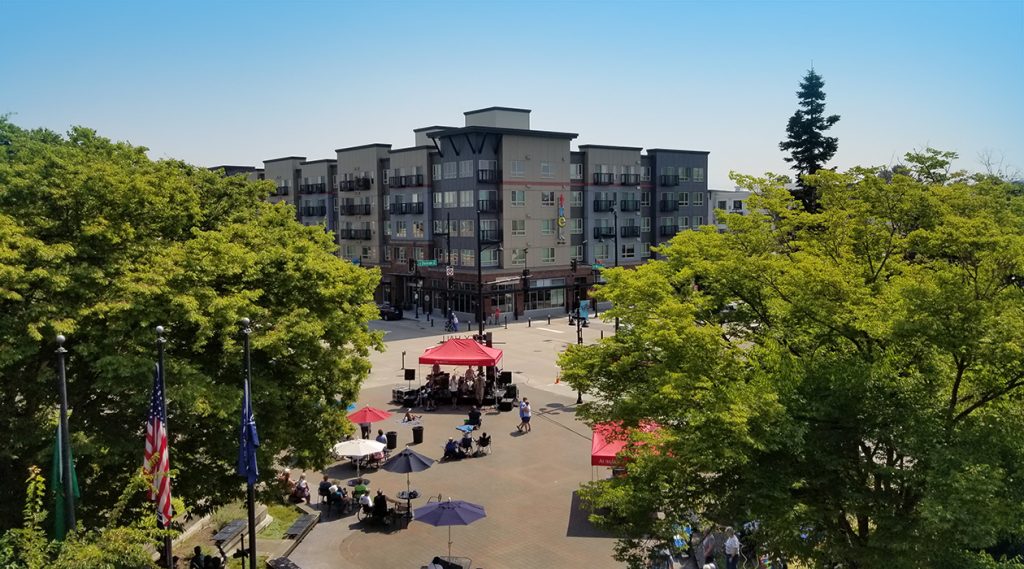 The Sounder very well may continue to be the main means of transportation by rail between Tacoma and Seattle even after Central Link is built out, meaning that extending the Central Link to Tacoma's Commercial Core wouldn't actually eliminate the transfer even for people making use of the extension. It already takes 40 minutes on Link light rail to get from King Street Station to the current light rail final stop at Angle Lake, so it should take around 80 minutes to get to Tacoma Dome Station from King Street Station. Meanwhile, the Sounder takes slightly less than an hour, which means that even once light rail is completed, it will be faster to take the Sounder, transfer to the T Line, and then take the T Line into Downtown Tacoma than it would be to ride light rail from Seattle to the Tacoma Dome station — assuming the trip fits Sounder's more limited schedule. After factoring in potential wait times, running Sounder at a half hour headway would still be about as fast as Link light rail.
Price is also a major consideration. The CTLE proposal estimates spending $200 million dollars in order to expand Central Link's route to one existing streetcar stop in Downtown Tacoma and to add a new light rail stop replacing the only greenspace in the area. Considering the high price tag, and the placement half a block east of the existing line, this would be difficult to get voters behind. Furthermore, if Sound Transit were able to secure funds, the money would be far better spent on expanding the walkshed of high capacity rail transit. For about the same price as the CTLE, almost two miles of track could be built into one of the many historic and dense neighborhoods of Tacoma currently unserved by rail transit, such as through 6th Avenue to the University of Puget Sound.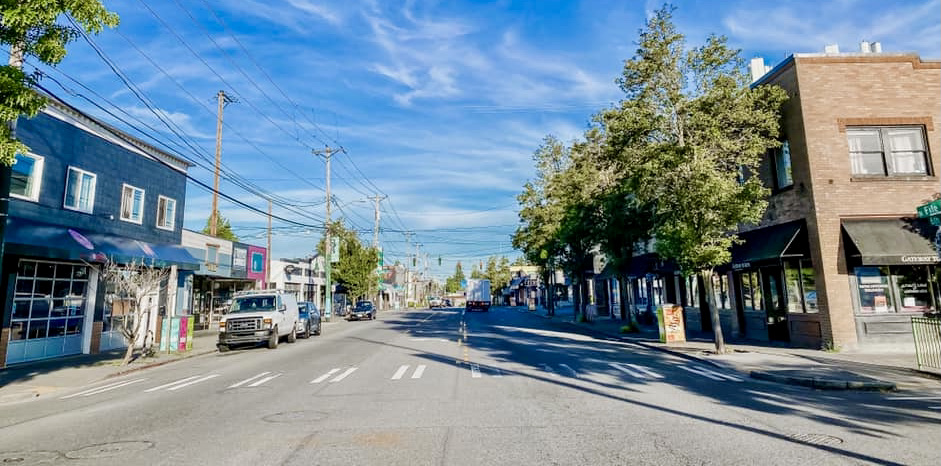 Stopping Link light rail at Tacoma Dome station doesn't preclude stopping in Downtown Tacoma because it is already technically in Downtown. The Puget Sound Regional Council (PSRC) includes it in the Downtown Tacoma regional growth area in their Vision 2050 plan. While it's easy to think of the Dome District as just the Dome with ugly acreage of asphalt moat, we are still (at least) eight years out from the Link project's completion, and new construction will most likely accelerate until that point. There are already about 10 to 15 square blocks of proper urban development to the north of the Dome that already has a higher density than some other areas of Downtown Tacoma, including the area up the hill from University of Washington Tacoma (UWT). In isolation this business district north of the dome has a comparable building density to the Hilltop business district, both areas being dominated by low rise commercial buildings with some undeveloped lots punctuated by a few taller buildings.
Currently the City of Tacoma hasn't adequately upzoned the area and chooses to maintain massive surface parking lots for the Tacoma Dome. If they were to upzone, there isn't much reason why a similar rapid urbanization of a light industrial and commercial area into a dense urban jobs center couldn't occur in the Dome District much like it did in South Lake Union in Seattle, albeit at a smaller scale. It's an obvious location for transportation and logistics oriented office space, especially with its existing status as a major transit hub for commuters and proximity to major industries within the Port. It's worth pointing out other large areas of Downtown Tacoma, most notably UWT, have already been completely transformed before. It could be effectively marketed as an industrial hub for logistics management, with this transformation potentially catalyzed by a purposeful relocation of Pierce Transit or Tacoma Rail's headquarters.
To move even a step further into the future, Tacoma Dome Station is also the city's most likely location for a stop on Cascadia High Speed Rail (HSR). While Cascadia HSR would impact Sounder service for the other stops along the line if they shared a route, it would be the best commuting option from Tacoma to Seattle if priced using Sounder's fare schedule, as is already done with Amtrak Cascades along the north Sounder route. This arrangement would form a two tier system, with faster intercity heavy rail in the form of HSR or Sounder that interchanges with a local streetcar system at either end. Riders will probably prefer the transfer to a faster commute compared to a slower direct route to an area of Downtown Tacoma they probably don't live in.
One last important point to raise is that routing Link light rail to a dead end in Downtown Tacoma basically guarantees it would be the final stop, which is mutually exclusive with further Link expansion. The primary concern is that it would eliminate an excellent opportunity to extend high capacity rail transit to the Tacoma Mall area, Tacoma's other PSRC defined growth area. The Tacoma Mall and its surrounding area has been plagued by it's car dependent design since its inception as a retail alternative to Downtown for people who need parking, but routing the Central Link another few miles along I-5 to stop at the mall's transit center could be the catalyst for a similar transformation to what we're currently seeing in the Northgate area. It could also effectively serve the moderately dense, though poorly laid out, housing of the area. This plan would also roughly reflect Seattle Subway's proposal. Given the lack of other rail connections, the mall's elevation relative to the nearest rail, and Central Link's clear design intent to parallel Interstate 5, this is the most practical way to bring high capacity rail transit to the mall.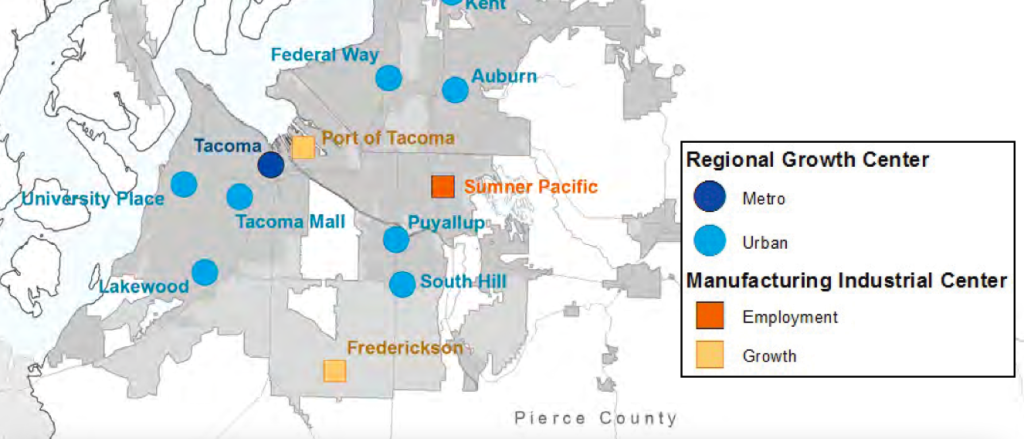 Thus, looking at the situation holistically, the best investment is to connect Downtown Tacoma to Downtown Seattle with more regular Sounder service throughout the day. The trips would be faster for commuters, and the cost savings could be invested in Link light rail expansion serving additional areas of Tacoma, or to expand the T Line streetcar system to access more historic streetcar suburbs. Future connection with Cascadia HSR at the Tacoma Dome Station could also really leverage the speed advantages of heavy rail in the network.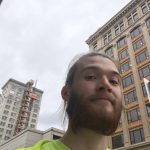 Jeremiah Thomas (Guest Contributor)
Jeremiah Thomas is a resident of Downtown Tacoma with a deep interest in improving the region's urban form and walkability. He works as a Union Concrete Carpenter and is excited by the opportunities to actively participate in building a better landscape. As a regular transit rider, his proudest work has been for Sound Transit's subcontractors, most prominently including the concrete staircases for the new Judkin's Park station.