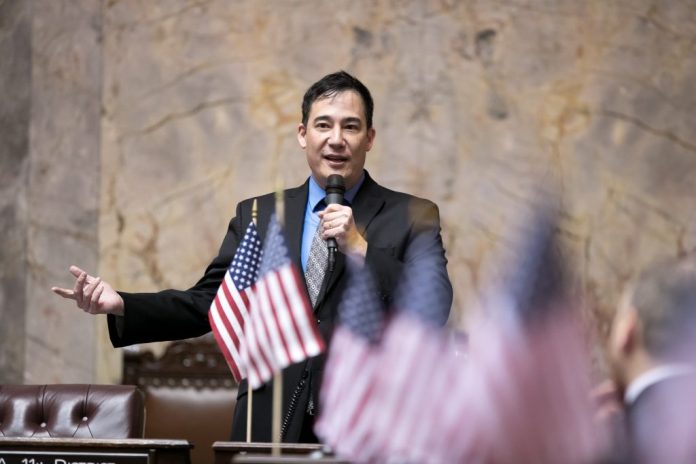 Governor Jay Inslee announced today that State Senator Steve Hobbs as his pick as Secretary of State, the top election official in Washington State. The seat was open after President Joe Biden tapped Secretary of State Kim Wyman, the only Republican official elected statewide in Washington, for a top federal elections position.
A Lake Stevens resident, Hobbs is a centrist Democrat representing the 44th District in Snohomish County. Hobbs has often been a roadblock for Inslee's climate agenda and successfully delayed passage of the Clean Fuels Standard until Inslee and allies finally marshalled the votes this spring — Hobbs was the lone Democrat to vote against the Clean Fuels Standard. Hobbs voted for Inslee's Cap and Invest bill, which sets up perhaps the most comprehensive cap-and-trade carbon pricing in the county, but only after inserting a provision intended to force passage of his highway expansion bill, which led to talks of a special session to pass the bill that ultimately fell through.
As senate transportation chair, Hobbs failed for a third straight year to pass a transportation package after trying to strongarm progressives into prioritizing highway expansion over investments in transit, safety, and climate action and even proposed taxing new housing, school buses, and transit to fund highways. Senator Rebecca Saldaña (D, Seattle), who is vice chair of the senate transportation committee, fought for a better infrastructure package with her Evergreen Plan counterproposal, but Hobbs proceeded to bury it.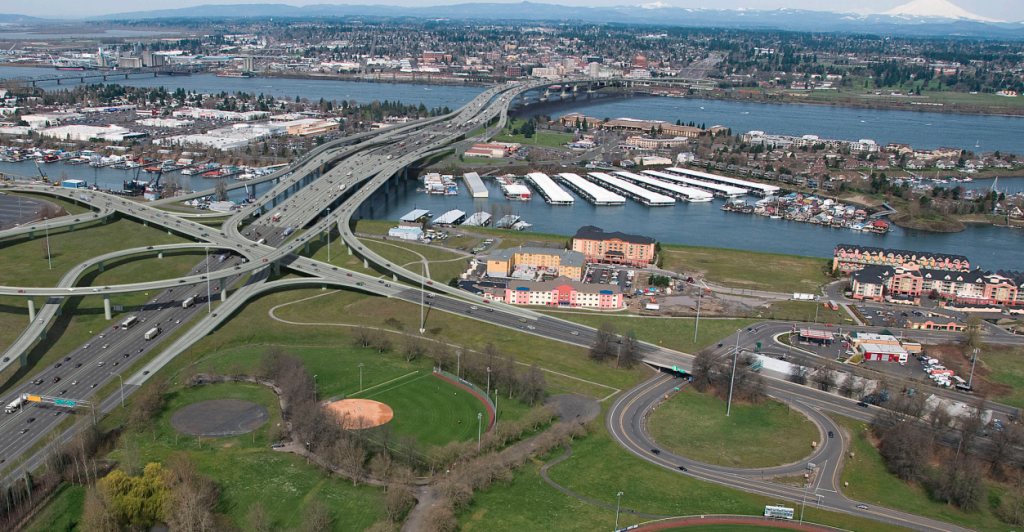 This dismal record earned Hobbs recognition as number one zero of 2021 session in The Urbanist's legislative recap.
It could be Inslee has solved the bind Hobbs tried to put him in to force highway expansion and block transit investments by another means. If Senate Democrats appoint a progressive climate-minded transportation chair, the transportation bill doesn't have to be a step backward on climate. It can be a leap forward to finally investing in transit at the state level in a big way.
Inslee's appointment announcement video alluded to Hobbs' stubbornness and being out-of-step with the party.
"Steve has demonstrated through his career as a senator the ability to act independently, to not be swayed by any party," Inslee said.
Publicly, Hobbs is taking the appointment in stride.
"This is a tremendous honor and responsibility," Sen. Hobbs said in a statement. "I want to thank the governor for putting his faith and trust in me to perform the duties of this office. There is nothing more sacred than the right to vote. I've fought for that right overseas and will do everything in my power to protect that right here in Washington," Hobbs said. "Our state leads the nation in voting access and security and under my watch I will ensure that we only move to solidify our national standing in this arena."
The post could be a stepping stone to eventually running for higher office.
As an Asian-American, Hobbs will be the first person of color to serve as Washington's Secretary of State, the Governor's office said.
Inslee's appointment of Hobbs is effective Monday, November 22nd and will run in a statewide special election in November 2022 to complete the last two years of the secretary of state's term.
To fill Hobbs' 44th District senate seat, the Democratic party officials in Snohomish County will select three nominees and the Snohomish County Council will then appoint one of those three, as laid out in RCW 42.12.040. Hobbs was up for reelection in 2022 (as will be his replacement), and he may have faced a progressive challenge. The formerly swing district has increasingly favored solid Democrats, such as recently elected Rep. April Berg.
Democrats currently hold a 28-21 advantage in the state senate, but Senators like Hobbs, Mark Mullet (D-Issaquah) and Kevin De Wege (D-Sequim) have joined with Republicans on some key votes. Hobbs has been sending Mullet, a close ally of his, to fill in for him at the Puget Sound Regional Council transportation board.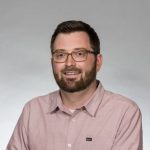 Doug Trumm is publisher of The Urbanist. An Urbanist writer since 2015, he dreams of pedestrianizing streets, blanketing the city in bus lanes, and unleashing a mass timber building spree to end the affordable housing shortage and avert our coming climate catastrophe. He graduated from the Evans School of Public Policy and Governance at the University of Washington in 2019. He lives in East Fremont and loves to explore the city on his bike.