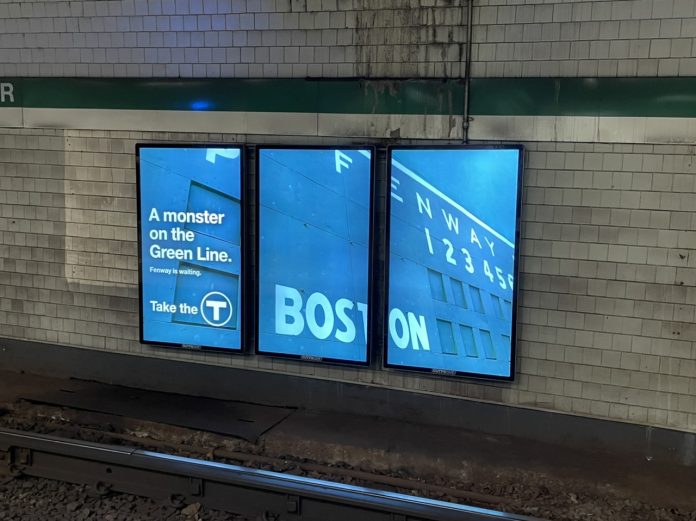 Digital advertising is a fact of life in most major transit systems across the globe, especially at rapid transit stations. Generally, digital advertising is a good feature to have since it rarely only serves as just advertising. To harness potential benefits, Sound Transit is seeking to bring digital advertising to Link light rail stations as soon as Spring 2022. The advertising program is part of a contract extension and modification that the Sound Transit board of directors' Rider Experience and Operations (REO) Committee recently approved. It also increases the long-term revenue that the agency will receive as part of advertising sales.
How the digital advertising screens will be rolled out and their benefits

Initially, a pilot phase will provide digital advertising screens at eight Link stations, starting around the second quarter of 2022. Riders should expect these to appear at high ridership stations, which could include Westlake, Capitol Hill, SeaTac/Airport, and University Street Stations. A final selection of stations has yet to be made. A second phase of the pilot is expected to commence in the third quarter of 2024, which is the same year several light rail extensions open.
During the REO meeting, Peter Rogoff, Sound Transit's Chief Executive Officer, pointed out that Intersection's digital advertising would only be visual. "People are not going to be having a TV ad blasting at them on the side of a platform with audio and video that they cannot ignore," he said, adding that the advertising would be "less intrusive" and could be something either enticing or disregarded depending on a rider's preferences.
Also during the REO briefing, Tim Healy, the agency's marketing director, highlighted some of the benefits that the digital advertising deal with Intersection would provide for customer service and rider experience. "We get a percentage of the space on the advertising monitors for our own use, for our own campaigns, customer etiquette, safety, et cetera," he said.
These kinds of features are common on digital advertising screens among peer agencies like the Metropolitan Transportation Authority (New York City), Massachusetts Bay Transportation Authority (Boston), and Chicago Transit Authority. Some provide interactive experiences like directories, maps, and arrivals information that riders can request by touching screens. Often, screens will show advertising along with real-time arrival information above or on an adjacent screen. Agencies may also use advertisements to share their own messaging, such as where their services can take rider for day trips, tips for using transit, and rider alerts on upcoming or current service impacts.
However, when asked if the Intersection digital screens would include real-time arrival information, Sound Transit told The Urbanist that "the new screens will not display real time info" and added that "the best practice is not to mix advertising and rider information." The agency also confirmed that the models to be use will not be touchscreens, so they won't offer an interactive component for riders — at least for the first batch (though earlier plans did indicate potential use of touchscreen kiosks).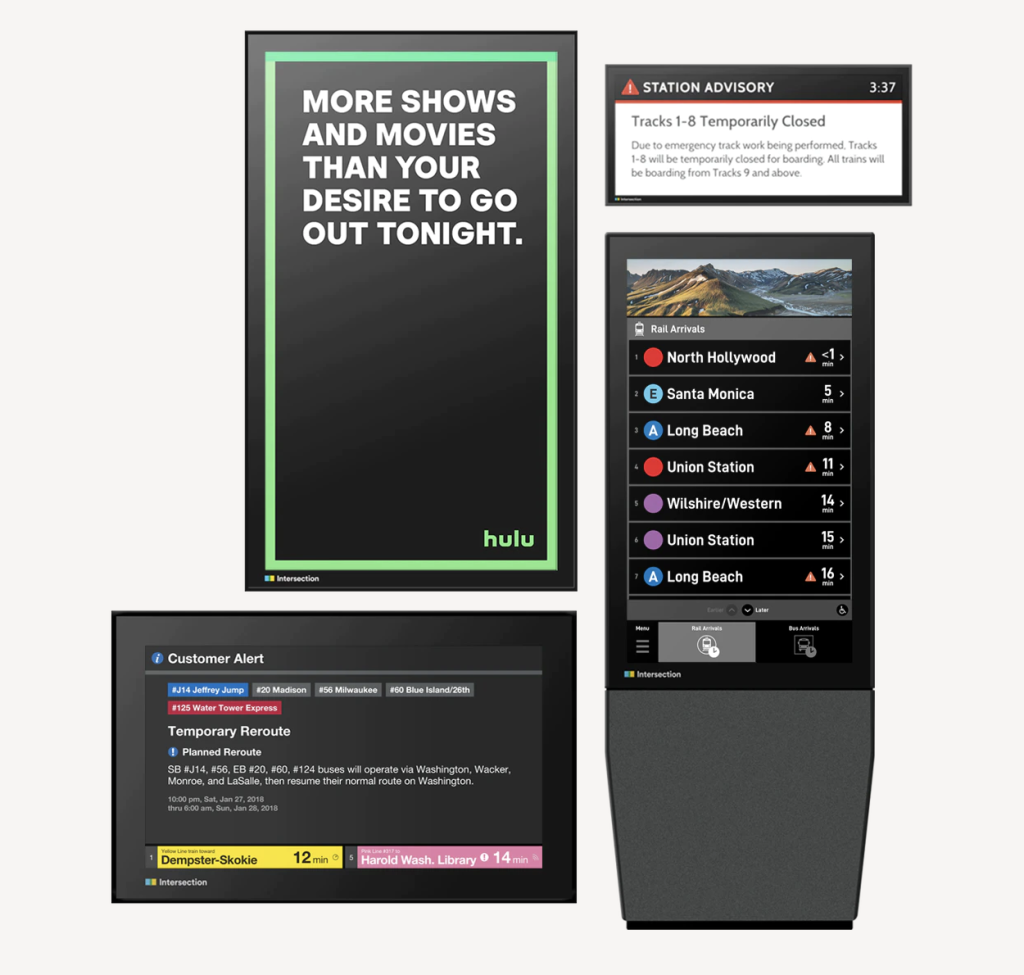 Intersection's suite of technology is quite modern, sleek, and durable. The company offers a variety of hardware, but Sound Transit will be using a smaller subset of equipment. As part of the deal, Intersection will be responsible for maintaining and repairing the equipment during the contract period, including cleaning them if vandalized.
The latest plans show Sound Transit will mostly receive wall-mounted digital screens, though some could be be floor-mounted like one slated for SeaTac/Airport Station near the airport exit. These models appear to be 75″ screens that are set in the portrait fashion. Many could end up at platform levels while others could be located on mezzanines and main entrance areas. Drawings suggest that the digital screens shouldn't heavily impact station artwork, but they could wind up in locations ready-made for future ticket vending machines (though usually leaving an extra slot for another ticket vending machine).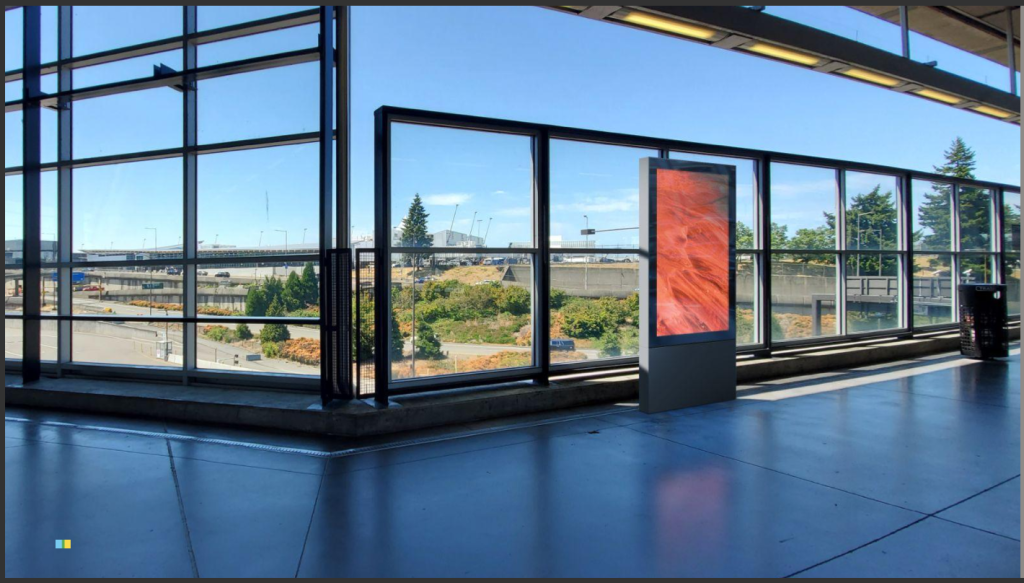 Aside from the experience aspect of the digital screens, Intersection has a deal. The REO Committee voted to approve authorization for an extended and modified contract with the company. It expands an existing advertising deal by another three years, bringing it to a 13-year period that is set to expire in 2027. Based upon some financial estimates provided in the contract extension authorization, it seems quite possible that Intersection could very well get the next contract, but Healy said that after this contract expires, the advertising program would need to be put back out for bid, which could open the door to another vendor down the road.
The financial side of the digital advertising play
Sound Transit's original contract with Intersection was struck in 2014 for a 10-year period and stipulated that the agency be provided with a minimum annual guarantee payment from Intersection for advertising revenues, regardless of how much advertising is sold. For anything beyond the baseline revenue levels, Sound Transit shares in profits and gets 64% of revenue from advertising sales.
The amended contract reduces the annual minimum guarantee in order to account for falling revenues spurred on by the pandemic. The lower annual minimum guarantee over the last three years of the extended contract is also meant to recoup the cost of installing the new digital screens, but that should be made up in future years along with much higher revenues from digital advertising. That's because digital advertising is much more profitable than static advertising on and inside transit vehicles and facilities. Healy did note that Sound Transit will own the digital screens outright once the contract expires, so it's arguably a good long-term investment that Sound Transit won't have paid a dime for.
The change in minimum annual guarantee will shrink greatly in Year 8 (October 2021 to September 2022) of the contract, decreasing from $1.725 million to $1 million, but it will ramp up again the following two years to $1.4 million in Year 9 and $1.7 million in Year 10. In the following three years of the contract, the minimum annual guarantee will then grow in increments of $50,000 to $1.925 million by Year 13. If Sound Transit sticks with Intersection after the new contract, the agency assumes that the annual minimum guarantee will rise about 6% per year, and the agency will continue to take a 64% share in any annual revenues above the annual minimum guarantee baselines. However, Sound Transit is obliged to share 50% of any digital advertising revenues from Downtown Seattle Transit Tunnel stations with King County Metro.
Going forward with the extended contract and implementing both phases of digital advertising screen installation at stations, Sound Transit estimates that it could rake in about $11.66 million more in revenues between 2024 and 2044. This is in addition to traditional advertising which is estimated at nearly $59 million over the same period. In his final remarks during the briefing, Healy emphasized that digital advertising could become "a significant revenue stream for the agency." Ultimately, the digital screens should provide a good value in revenue to the agency while offering real rider benefits between visual interest and pertinent information.

Stephen is a professional urban planner in Puget Sound with a passion for sustainable, livable, and diverse cities. He is especially interested in how policies, regulations, and programs can promote positive outcomes for communities. With stints in great cities like Bellingham and Cork, Stephen currently lives in Seattle. He primarily covers land use and transportation issues and has been with The Urbanist since 2014.