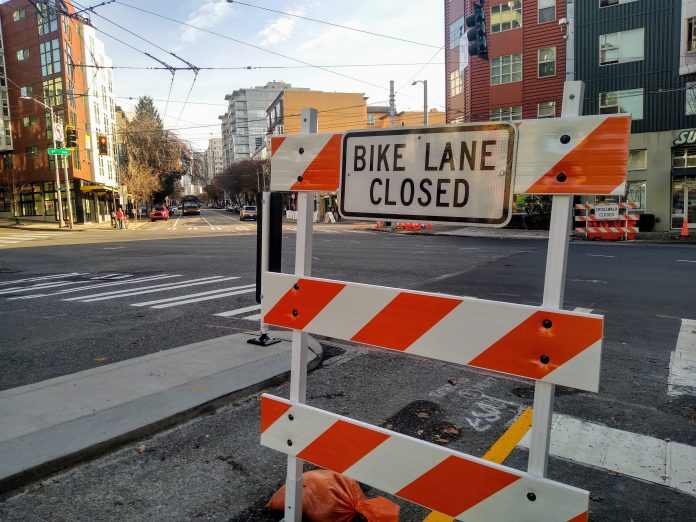 Climate Pledge Arena at Seattle Center has now been open for two months, hosting numerous Seattle Kraken games, concerts and basketball. But "Bike Lane Closed" signs remain in the brand new protected bike lanes that were required to be in place across the street as part of the arena's overall transportation plan. That is because riders heading south toward Denny Way do not currently have any connection to the south.
This week we learned that those signs will remain in place for several more months, as the Seattle Department of Transportation (SDOT) announced that they have had to delay the construction of that connection. A two-way protected bike lane is planned along 1st Avenue and Broad Street connecting riders to and from 2nd Avenue's bike lane. "The 1st Ave and Broad St Complete Street Extension project has been delayed due to unforeseen factors including material availability, weather, and crew availability. SDOT remains committed to completing this protected bike lane connection, and it is our hope to complete this project by spring 2022," SDOT Media and Public Affairs Lead Ethan Bergerson confirmed.
"The southbound direction of the 1st Ave N protected bike lane south of Thomas St will remain closed until the 1st Ave and Broad St Complete Street Extension has been built in order to lead people to the temporary detour across Denny Way at 2nd Ave N, and avoid taking people to the 1st Ave and Denny Way intersection before the new bike signal and crossing have been completed," Bergerson said. As of Friday, there wasn't any detour signage along Thomas Street or 2nd Avenue N, two streets that don't have any designated space for bikes.
Earlier this year, the connection to the south of Denny Way from 2nd Avenue was removed, with the bike lane now directing riders onto the sidewalk. The additional traffic lane that was created by removing the bike lane was another condition of the arena's opening: the new parking garage attached to the arena exits via 2nd Avenue N. The fact that this lane was removed well before the replacement connection was even originally scheduled to start is fairly embelmatic of which street users are being prioritized in the area, to say nothing of the impact that routing people on bikes onto a sidewalk may have on other sidewalk users, including those with low vision who aren't expecting that.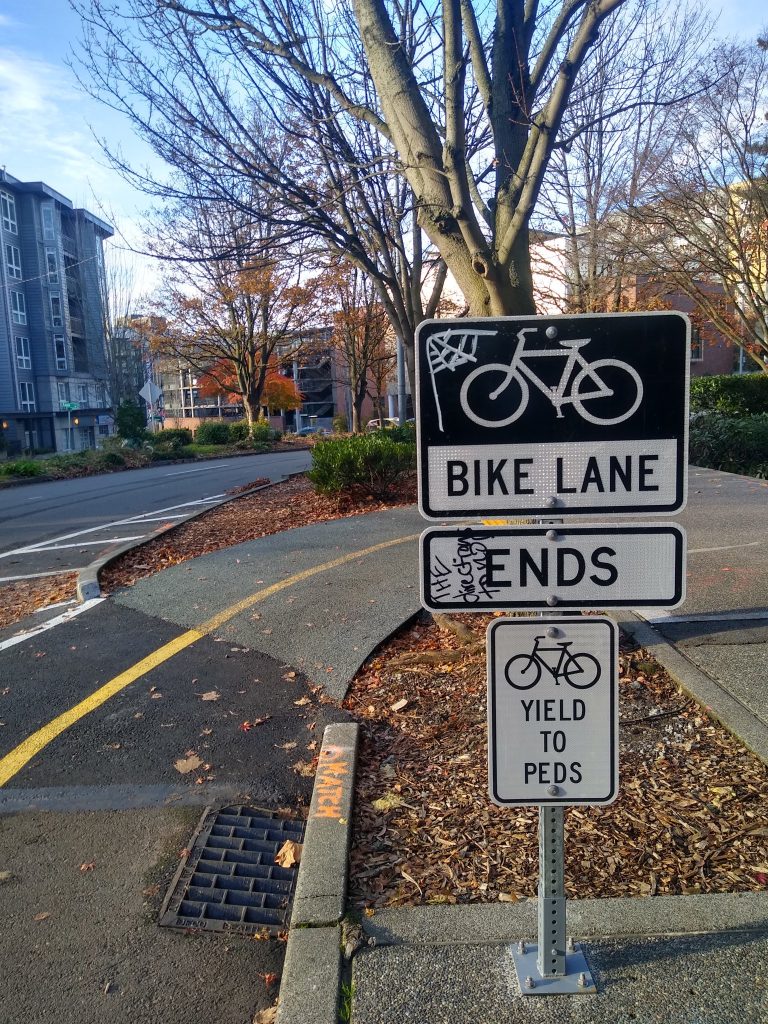 The planned 1st Avenue and Broad Street Connection will take the place of a parking lane along the west side of 1st Avenue and the north side of Broad Street. Work has already been completed to add bike signals, replace curb ramps, and install new signal poles, but the actual roadway changes won't be able to be completed until spring.
Along with the bike lane, the improvements will come with a new crosswalk on the west side of the intersection of 1st Avenue and Denny Way, a spot where pedestrians currently are legally prohibited from crossing.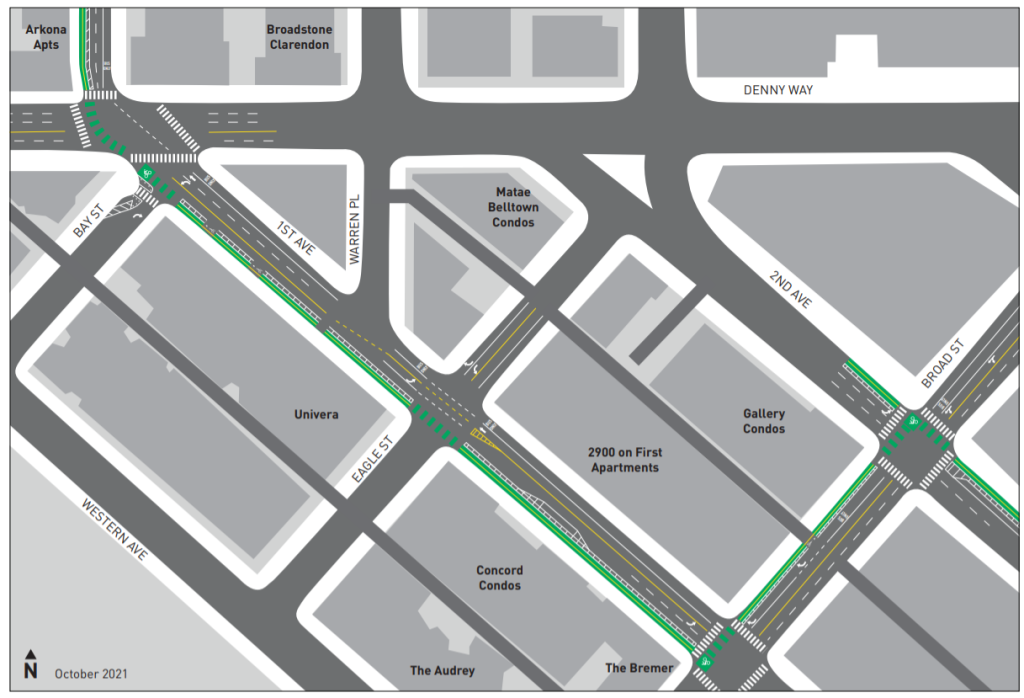 Close by, an improvement to create a direct bus connection from 3rd Avenue onto Denny Way is now in place, eliminating northbound buses from having to utilize the same route that this planned bike connection will now make. That change should save countless hours per year for all of the cumulative riders on those routes. People on bikes can also use the same dedicated signal that buses now use, if they are up for a short ride on harrowing Denny Way.
Ultimately, it's hard to say the city is doing all it can to encourage people to find alternatives to driving to Climate Pledge Arena when the long-planned bike connection won't be in place until the facility has been open for half a year or so. But delays happen of course, and while the city won't have completed all of the ambitious list of bike projects thay had intended to in 2021, these needed improvements will happen.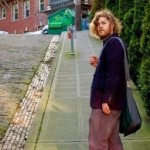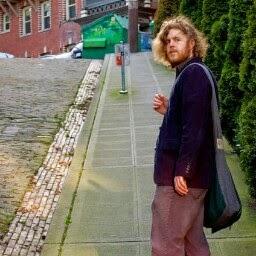 Ryan Packer lives in the Summit Slope neighborhood of Capitol Hill and has been writing for the The Urbanist since 2015. They report on multimodal transportation issues, #VisionZero, preservation, and local politics. They believe in using Seattle's history to help attain the vibrant, diverse city that we all wish to inhabit. Ryan's writing has appeared in Capitol Hill Seattle Blog, Bike Portland, and Seattle Bike Blog, where they also did a four-month stint as temporary editor.