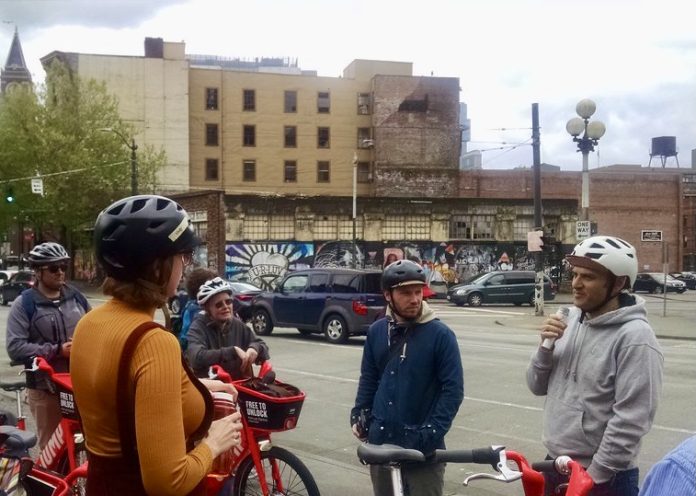 Mayor-Elect Bruce Harrell has announced that on January 1st changes are headed to Seattle Department of Transportation (SDOT) leadership. Existing Director Sam Zimbabwe will be replaced by current SDOT Chief of Staff Kristen Simpson, who will hold the interim director role while the City engages in a "robust national search for a new director." Simpson has already stated that she does not intend to apply for the permanent position. The Urbanist's Ryan Packer was the first to break the news of the firing yesterday.
While the press release was scarce on details, it did state that the Harrell administration would be seeking out a replacement who would "align" with the Mayor-elect's vision for this "critical department."
Going forward, my vision is for a Seattle Department of Transportation that centers equity throughout our transportation network across every street and sidewalk, in every neighborhood and community. We must create a balanced transportation ecosystem – increasing safety and decreasing travel times by bolstering transit, improving sidewalks, protecting bike lanes, and recognizing the role of cars and new electric vehicles.

From Vision Zero to net zero, we will prioritize climate resilience and lead at the intersections of accessibility, reliability, safety, and sustainability.

Seattle Mayor-Elect Bruce Harrell, December 17, 2021
On the surface level, it is not immediately apparent how Zimbabwe, who was brought to Seattle from Washington, D.C. by Mayor Jenny Durkan in 2019, does not align with the vision laid out by Harrell. Prior to joining the District Department of Transportation (DDOT), Zimbabwe served as director of the Director of the Center for Transit-Oriented Development, a national nonprofit partnership dedicated to "leveraging transit investments to preserve and create equitable communities." During his arrival in Seattle, he was described as a "multi-modal leader" who would help the city navigate complex transportation challenges such as reducing carbon emissions by making walking, biking, and rolling safer and more comfortable.
Progress on those fronts, however, has been seen to be lacking by many advocates, particularly in the case of the slow roll out of the Bicycle Master Plan. However, as Ryan Packer reported for The Urbanist last June, in 2021, Seattle is set to see more protected bike lanes and neighborhood greenways added to its network than in any preceding year since the 2015 passage of the Move Seattle levy. Maintaining Zimbabwe at the helm would have likely allowed for SDOT to maintain this momentum going into the new year.
In the press release, Harrell applauded Zimbabwe for his "quick and decisive action" to close the West Seattle Bridge, as well as the leadership he showed in putting the bridge on track to reopen in mid-2022. Harrell also highlighted Stay Healthy Streets and outdoor dining permits as other major achievements. But by making the announcement of Zimbabwe's departure before even assuming his new role as mayor, Harrell has shown a desire to shake things up in how the City approaches transportation, especially since two key City director roles are already held by interim directors: the Office of Planning and Community Development (OPCD), led by Rico Quirindongo and the Office of Housing, overseen by Robin Koskey.
The news of Zimbabwe's impending departure quickly made waves, and some see it as a sign of greater changes to come in the department. According to one commentator on the West Seattle Blog, by complimenting Zimbabwe, "Harrell is just being polite. I respect that, but I expect a real house cleaning will commence. Hopefully this new director will be less utopian and more pragmatic."
The future could enfold in a variety of directions.
Harrell did express a desire to "center equity throughout our transportation network," which if brought to fruition could mean that historically underserved communities in South Seattle could finally begin to receive more of the transportation infrastructure investments their communities need to access reliable transit and walk and bike safely.
However, in the transportation platform shared during his campaign, Harrell listed "increase e-bike usage and support electric cars" as his second priority after "getting transit back on track." While e-bikes are a certainly a promising transportation solution in hilly Seattle, the emphasis on electric cars is discouraging, not in the least because Durkan was quite bullish about expanding electric car use by requiring more charging stations and "EV-ready" outlets to built across the city. SDOT's decision to site one EV charging station near Broadway Avenue in Capitol Hill attracted criticism because of the impact it would have on pedestrians and bicyclists, while another recent plan to build an EV charging station in the heart of Ballard sparked questions over whether it was appropriate to located a charging center in the center of a growing urban neighborhood.
A report published this past August found that Seattle ranked third in the nation among EV-ready metros; by contrast in studies published in 2021, Seattle came in at 6th and 7th among the most bike-friendly U.S. metros, as well 6th and 8th among America's most walkable cities. While these indicators show Seattle taking a leading role nationally in climate friendly transportation, the slight edge held by electric cars over walking and biking shows the need to keep up investment and progress in these areas.
Looking ahead, it will be once the public learns more about the SDOT director candidates selected by Harrell's administration that a clearer picture will emerge of what the new mayor's real transportation priorities are.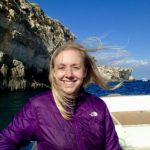 Natalie Bicknell Argerious (she/her) is a reporter and podcast host at The Urbanist. She previously served as managing editor. A passionate urban explorer since childhood, she loves learning how to make cities more inclusive, vibrant, and environmentally resilient. You can often find her wandering around Seattle's Central District and Capitol Hill with her dogs and cat. Email her at natalie [at] theurbanist [dot] org.