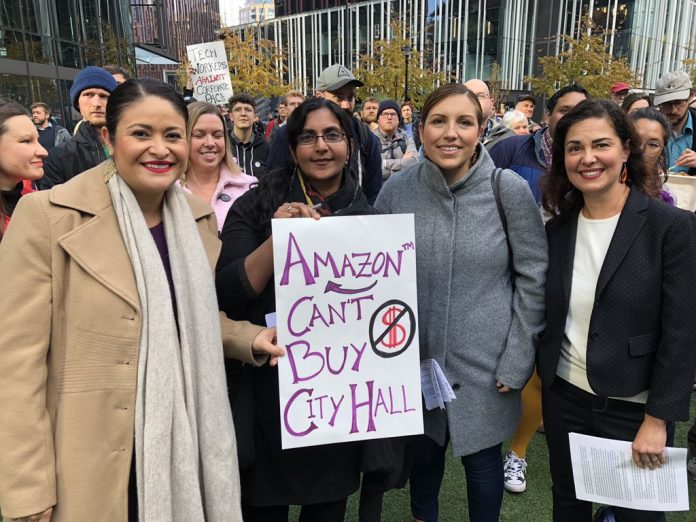 Business leaders just can't get rid of Kshama Sawant no matter how hard they try. Seattle's firebrand socialist city councilmember prevailed in her fourth election in eight years, this one a first: a recall election and a close one at that. The margin is 310 votes or about 0.75 percentage points in an election that garnered just over 41,000 votes.
The campaign to recall Sawant succeeded in forcing the low-turnout December election they wanted, but District 3 (D3) voters didn't cooperate and participated at levels just shy of the November election. D3 turnout was 52.9% compared to 54.6% citywide the previous month. Turnout in 2019, meanwhile, was 59% in D3. The Kshama Solidarity Campaign had pivoted to collecting signatures in favor of the recall in hopes of getting it on the November ballot rather a special election, but ultimately the court let the recall campaign sit on the signatures and approved a December 6th election.
The Washington Supreme Court okayed three complaints against Sawant for inclusion on the ballot, namely inappropriately printing about $1,700 worth of Tax Amazon flyers on the City dime (for which she agreed to pay a fine), holding an unauthorized rally against police brutality inside City Hall when it was closed due to pandemic restrictions, and allegedly disclosing Mayor Jenny Durkan's home address to police brutality protesters, which Sawant denied doing. By a narrow margin, voters found those criticisms as insufficient reason to remove her halfway through her term.
Councilmember Sawant and her allies sought to frame their victory as a vindication of Socialist Alternative's approach, her refusal to back down from bold policy proposals, and an unapologetic style that relishes criticism of the political establishment, including her Democratic colleagues.
Although elected with Socialist Alternative (SA), Sawant is also a member of Democratic Socialists of America (DSA). DSA is growing much faster than the more insular SA, which has a higher bar to join. To her DSA comrades, Sawant had both an an olive branch and a critique in her comments in the aftermath of the recall. She credited socialists uniting for her victory, but also said DSA must keep a strong class analysis in their platform and thinking.
"The wealthy…took their best shot at us, and we beat them. Again," Sawant said at a December 10th victory speech outside Seattle's New Hope Missionary Baptist Church. "We won because we did not back down. We did not back down in our socialist city council office. Instead, we went on the offensive, and won some of the most crucial victories for renters' rights this year. We did not back down in fighting for workers."
Longtime Sawant staffer Jonathan Rosenblum wrote in The Nation that going on the offensive was key to Sawant's win.
"In stark contrast to mayoral candidate and City Council President Gonzalez, Sawant ran on a platform of rent control, increasing the Amazon Tax, community control over the police, and a Green New Deal for Seattle," Rosenblum wrote. "Mainstream political consultants might urge candidates in Sawant's position to burnish their appeal to undecided voters, but every piece of campaign literature loudly proclaimed the councilor's socialist bona fides and the right-wing, racist nature of the recall."
Rosenblum laid out some of the big wins on their tenant rights agenda.
"Between the spring and the December 7 vote, she successfully mobilized tenants' rights groups, the Seattle teachers union, University of Washington workers' unions, other progressive unions, and SA and DSA activists to win breakthrough renters' rights legislation: the right to counsel for all tenants facing eviction; a ban on school-year evictions of children, their families, and educators; a ban on any rent increases without six months' advance notice; and extensions of the Covid-related eviction moratorium into 2022," Rosenbaum wrote. "And she led the effort to collect more than 15,000 community signatures demanding that the Seattle City Council enact her bill to institute rent control as soon as activists succeed in lifting Washington state's ban."
Certainly delivering big wins for tenants was a major part of the loyalty Sawant has built with D3 renters, which in turn propelled her to another victory. The Sawant Solidarity Campaign also claimed to have orchestrated the largest get-out-the-vote field effort in city history, which included droves of organizers and volunteers (apparently fluent in eight languages) canvassing houses and apartment buildings repeatedly. The campaign also tabled across the district with printers on hand to print out ballots for voters who had misplaced them.
This tactic earned the ire of the Seattle Times Editorial Board, who crankily called for a law from the State Legislature to outlaw the practice. This take showed for the umpteenth time that the the Blethen gang are severly out of touch. A quick, easy way to get a replacement ballots improves rather than threatens our democracy, particularly as younger voters are far less likely than Boomers to own a printer. Printing stations for replacement ballots should become standard practice for campaigns. For those worried about election integrity, voters still have to be registered for there to be a replacement ballot to print, and King County Elections already checks for duplicates as part of their verification process. It's hypocritical for editorial boards to rail against barriers to voting in the South, while calling for them at home.
Sawant's insistence on calling out systemic failures and fundamental injustices seems to fire up younger voters, perhaps at higher levels than a typical progressive message and messenger would. On election night, Sawant pointed out democracy itself was at stake.
"This 15-month long mockery of democracy has reminded us the difficulty of having a genuinely democratic society under the billionaire's system," Sawant said in her speech. "We saw the utter hypocrisy of how this thoroughly undemocratic recall system in Washington was applied by the capitalist courts. The recall against Amazon's Mayor, Jenny Durkan, Teargas Jenny, was unanimously thrown out by the state supreme court judges, despite the weapons used by the police under her watch against peaceful protestors, myself included. Despite the 18,000 complaints by peaceful protestors."
Sawant criticized her colleagues for not endorsing her, which she saw as synonymous with abandoning the working class. She called out Councilmember Teresa Mosqueda for opposing her rent control proposal, which would set up a very strict form of rent control "with no corporate loopholes" if and when the State Legislature repeals its ban on rent control. Since Sawant hasn't shared her bill with colleagues yet, she seems to be assuming opposition rather than responding to actual obstruction. Sawant argues her proposal would build momentum for repealing the ban, but it could very well make it less likely by sending the signal that Seattle will pass an extreme version likely to shut down housing production — and Mandatory Housing Affordability contributions along with it. Better to calibrate rent control carefully following best practices and build a coalition behind it rather than to expect an extreme ultimatum to do the trick.
But whether a candidate in Sawant's mold could deliver a citywide victory is a more complicated question. A progressive mayoral candidate can't just win D3 by 51% to win citywide. They have to grab closer to 60% in this progressive-leaning district in order to weather losing more conservatives precincts of North Seattle and West Seattle, especially those along the sound and lake that have consistently voted heavily for the centrist mayoral candidate in recent elections. Sawant's decisive 2015 win (with 56% of the vote) over Pamela Banks was more in that ballpark, but her margins have slipped since then. She grabbed 52% in 2019 versus Egan Orion, who, granted, was much better funded than Banks.
What 2021 showed is that Sawant's socialist brand doesn't fare much worse than other progressive lane candidates, but it doesn't necessarily fare better either. Abolitionists Nikkita Oliver and Nicole Thomas-Kennedy won D3 too and by larger margins, but hemorrhaging votes in other districts cost them the election. González nearly ran at a tie in the district, while losing badly elsewhere. In 2019, Tammy Morales, who is also a solidly left candidate, grabbed 60% of the vote while Sawant had a much closer race, even as an incumbent.
By the same token, pundits treating Sawant as an aberration also have to face the facts. Sawant really does speak for the majority of her district. After four elections in eight years, it's hard to dispute. D3 isn't like just any other district due its high share of younger voters and tenants, who have been mobilized by a decade of socialist organizing. The normal centrist machine messaging just doesn't play well in D3 — and breaking up Sawant's base in Capitol Hill and the Central District through redistricting may be the only way centrists defeat her in 2023. Zooming out, if younger voters continue to hold similar political views as they age, this could spell demographic doom for centrist brand of politics across the city.
Sawant is lucky to run in the most progressive district in Seattle. The Urbanist Elections Committee has endorsed Sawant in every opportunity it could and Seattle is lucky to have her holding down the left wing of the city council and rallying behind bold social programs. But when Sawant and company claim their formula would work verbatim in a citywide race or in a swing district, don't believe them. Progressive should learn from their top-notch field operation, but using it to deliver the same message would be folly.
Mayor-Elect Bruce Harrell's resounding 17-point win showed that many Seattle voters respond to vibes and promises of unity and decisive action, even if the details or ideological content is fuzzy. In contrast, for Sawant, ideology is always front and center. Sawant having a super close race while Harrell waltzed showed that owning the space of the uniter and coalition builder is an advantageous position. Progressives don't have to sacrifice their values to occupy that space. It just means stepping away from the axe grinder now and then.
Clarification: This post has been updated to clarify Sawant's rent control bill hasn't been shared with colleagues yet.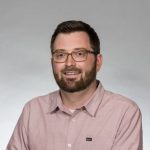 Doug Trumm is publisher of The Urbanist. An Urbanist writer since 2015, he dreams of pedestrianizing streets, blanketing the city in bus lanes, and unleashing a mass timber building spree to end the affordable housing shortage and avert our coming climate catastrophe. He graduated from the Evans School of Public Policy and Governance at the University of Washington in 2019. He lives in East Fremont and loves to explore the city on his bike.