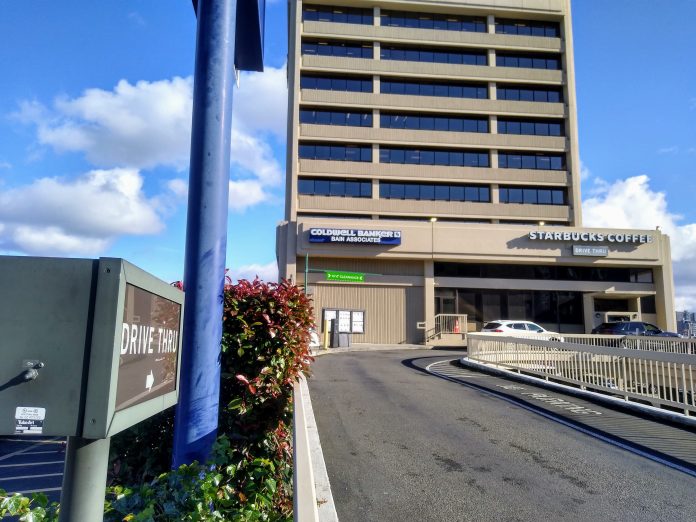 Throughout the pandemic, stories of people who walk, bike, or roll getting turned away from Covid-19 testing sites because they were reserved for people in motor vehicles highlighted a broader reality that businesses across the US operating as drive-thru-only are generally allowed to refuse service to people not in cars or motorcycles. This week the Washington State Senate's Transportation Committee heard testimony on a bill that would require businesses statewide to serve such customers, opening up access to a sizable segment of the population who have previously been denied.
Senate Bill 5903 requires that "[a]ny drive-up service open to motor vehicle traffic, whether publicly or privately operated, must allow other multimodal transportation alternatives to access the services," with multimodal alternatives defined in the bill as "bicyclists, pedestrians, and other nonmotor vehicle modes of transportation." If a "traffic safety hazard" is created by accommodating people walking or rolling, an alternative lane or pathway must be made available, per the bill.
Senator Andy Billig (D-Spokane), the prime sponsor of the bill, said he initially proposed it in response to people being turned away from Covid testing sites. But Billig, a bike commuter, noted that a lack of broader access to businesses was a widespread issue for people who get around without cars. Billig described a wave of responses from people who had been denied access after he introduced the bill, people who were trying to run all types of errands, including trips to banks or clothing donation drop-off but had been turned away. He described the bill as a way to bring requirements around business access more in line with the state's goals around reducing single-occupancy vehicle trips. "We have all of this public policy geared at getting people out of their cars, and then we don't give people access to services," he told the committee.
Anna Zivarts, director of the Disability Mobility Initiative at Disability Rights Washington, testified in favor of the bill moving forward but requested more work to be done on the language in the bill to ensure that it truly enables universal access to businesses beyond letting people who are able to walk up to a drive-up window at vehicle height. Currently the language wouldn't require businesses to accommodate someone who both was not in a car but could also not access a drive-thru window because they are in a wheelchair, for example.
Zivarts also described an intense response from people all over the state who had been impacted by the current lack of a requirement to serve people who aren't in cars, and pointed to her own experience trying to order at her local drive-thru Starbucks and being turned away. "This is an issue, especially in areas outside of Seattle and King County, there really is a real barrier to accessing services," she said.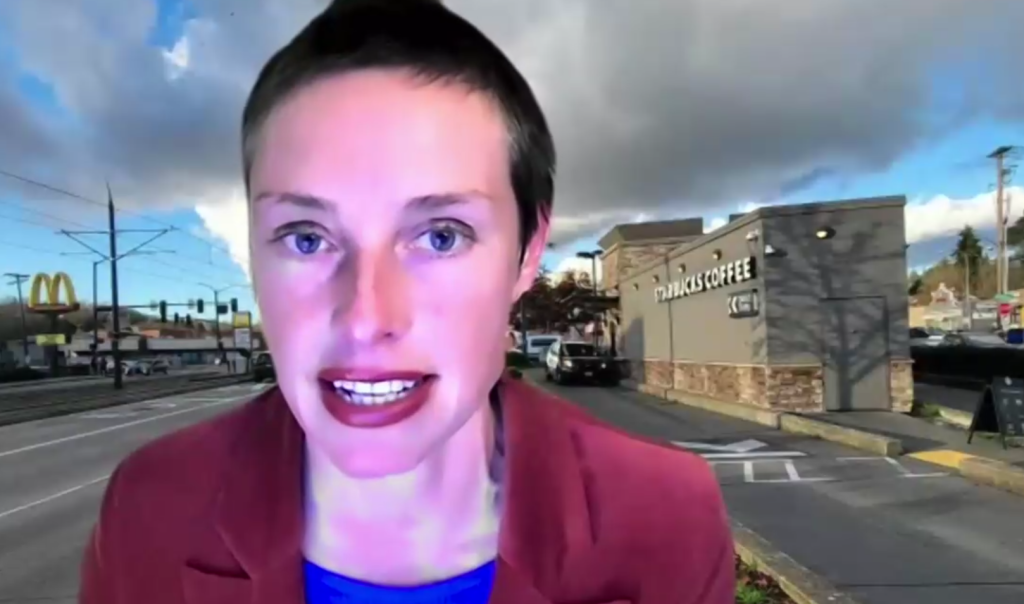 Mark Johnson of the Washington Retail Association was the only person to testify against the bill. He painted business owners as eager to serve customers but expressed concerns about them being forced to serve them in a specific way. Johnson also described drive-thru lanes as being inherently dangerous for people outside cars. "These lanes were specifically designed with vehicles in mind, not for pedestrians," he said. He asked for the bill to not move forward until modified language can be agreed on.
Portland, Oregon's version of the law, passed in 2018, requires businesses to serve people outside vehicles when "a drive-through facility is open and other pedestrian-oriented customer entrances to the business are unavailable or locked." So far, there have been no reports of unintended consequences of allowing people walking or biking to access drive-thru facilities, and advocates from cities across the country are now looking to Portland as a model to expand access. If Washington passed such a bill, it would be the first to have required access statewide.
After testimony was heard on the bill, committee chair Marko Liias (D-Everett) suggested the language could be modified in a way that addressed both the access concerns raised by Zivarts and the constraint concerns raised by Johnson. It seems likely that there will be some tweaks to the language as it moves through the legislature, but it will need to pass out of the Senate Transportation Committee by next Monday in order to stay alive during this year's short legislative session that ends on March 10th. Even if it doesn't make it through this year, the issue is likely not going away.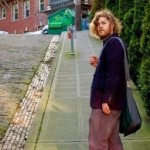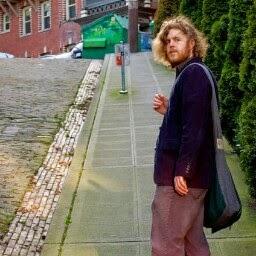 Ryan Packer lives in the Summit Slope neighborhood of Capitol Hill and has been writing for the The Urbanist since 2015. They report on multimodal transportation issues, #VisionZero, preservation, and local politics. They believe in using Seattle's history to help attain the vibrant, diverse city that we all wish to inhabit. Ryan's writing has appeared in Capitol Hill Seattle Blog, Bike Portland, and Seattle Bike Blog, where they also did a four-month stint as temporary editor.