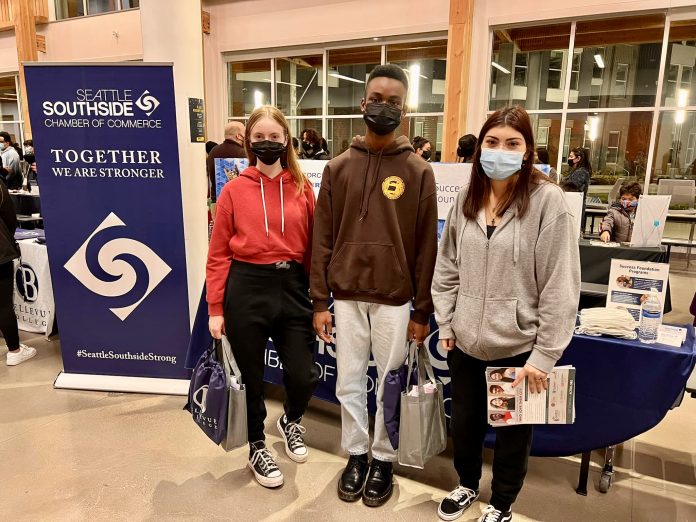 It is evident that the disruption of COVID-19 has not affected all businesses equally. Restaurants closed, events cancelled, travels postponed, and many small, BIPOC-owned businesses in South King County continue to face systemic barriers to success and equitable access to emergency relief resources. These pressures compound on minority-and-women-owned establishments already combatting threats of gentrification and displacement.
For the businesses that have made it through this challenging time, the Internet and low-cost, easy-to-use digital tools have been the final pillar in this fight. Many businessowners have heavily invested in e-commerce and their online presence, whether that's updating their business profile or utilizing delivery apps for their products.
Currently, Congress is contemplating restrictions on these digital tools to encourage competition and limit monopolies within big tech with the American Innovation and Choice Online Act. While it is clear consumers deserve protections on privacy and data collection, some of these restrictions interfere with technologies integration into our everyday lives. These limitations could impose unintended consequences for small, BIPOC-owned businesses.
I have seen immigrant-owned businesses in my neighborhood rely on search engine reviews to jumpstart their online presence and increase their customer base. Immigrant restaurant owners already face systemic challenges, like as language barriers and broadband access, that larger businesses have not had to grapple with.
There is no question that there needs to be more discussion surrounding data sharing and privacy regulation in the digital economy moving forward. But legislative proposals still under consideration by Congress, which seek to completely overhaul the online marketplace, should not be rushed. As proposed, the American Innovation and Choices Online Act could unintentionally disadvantage small retailers to their corporate competitors. Large companies can support their own digital infrastructure, in changing digital landscape, by employing marketing departments or agencies. Larger companies benefit from these roles dedicated to product promotion — everything from managing businesses' social media to optimizing their search engine results.
However, many small, BIPOC-owned businesses in King County continue to face systemic barriers to success and equitable relief resources. Small-scale businesses are at risk of being pushed out of the e-commerce marketplace, but large companies can simply direct their resources to as the environment changes. Small businesses don't have this capacity. In 2020, the Southside Chamber launched the COVID-19 Southside Mitigation And Recovery Taskforce (SMART), a public/private taskforce that strives to find real solutions to the challenges our confronting the human and economic impacts of COVID-19. Our webinars cover resources and tools to mitigate the transition to an online marketplace, such as the Future of Retail, the New Gig Economy, Cybersecurity for Remote Work, and Marketing Pivot. We recruited subject experts from the community to make these informational resources, but we need policies and programs to help local business owners build out these practices and improve digital literacy.
While Congress addresses the scope of big tech's reigns, it's important to underscore what is truly at stake for local businesses taking advantage of these platforms. 51% of people discover a new company after using a search engine and 88% of people that complete a local search on their smartphone visit a related store within a week.
Furthermore, in-store shopping behavior is significantly influenced by online research. 82% of smartphone users consult their phones on purchases they are about to make in-store. In a future with these restrictions, local business owners might not be able to use these apps and sites to promote their business and products.
As Congress continues to contemplate major policy initiatives in Washington, DC, it's important they stay focused on ways to bolster a still flagging economy. Between a major infrastructure package packed with broadband expansion opportunities and an historic budget resolution focused on human health and family supports, lawmakers will have ample opportunity to double down on investments that will put Americans back to work.
Unfortunately, some Federal lawmakers remain focused on policy initiatives that would diminish connectivity between local businesses and their customers in the digital marketplace. Much of our state's economic ballast during the pandemic was the result of small businesses integrating digital tools and technologies to help us all to stay a little safer, while quickly pivoting their goods and services online. We can and should do more to improve digital literacy and access to help support small businesses. This includes adding new tools and programs, not taking them away.
On the journey to economic recovery, we should think about how to protect and cultivate the unique assets that have given us a comparative edge in navigating an historically difficult time for our nation. Hamstringing local business owners' capacity to connect to customers online is not the way to do it. I am hopeful our lawmakers will stay focused on creating opportunities for growth and prosperity for all Washingtonians instead.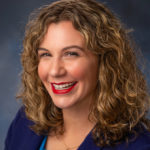 Andrea Reay (Guest Contributor)
Andrea Reay is President and CEO of the Southside Chamber of Commerce, a community-driven membership organization that has served the communities of Burien, Des Moines, Normandy Park, SeaTac, and Tukwila since 1988.