However, it's not too late to let Washington lawmakers know they should restore the bill to its original intention.
Last night the Senate Ways and Means committee advanced House Bill 1099, but, as they did, they gutted much of the climate-focused bill. Earlier versions had aimed to add a climate element to local Comprehensive Plans required under the Growth Management Act (GMA). However, an amendment proposed by Sen. Kevin Van De Wege (D – 24th Legislative District, Sequim) removes many references to climate change, as well as the climate change mitigation goal added to the state's GMA. Van De Wege also opposed HB 1099 and the Climate Commitment Act last year.
The amendment creates a significant discrepancy between the Senate's current version of the bill and the bill passed earlier by the House. Instead the revised bill subs in the term "environmental resilience," significantly changing the bill's aims.
Advocates led by Futurewise pushed for HB 1099's passage through their multi-year Washington Can't Wait campaign, which seeks to update the GMA so it better promotes action on climate change, environmental justice, and housing equity, are frustrated by the change and urging residents to reach out to their elected representatives with the request to remove the amendment before tomorrow's 10am (March 3rd) deadline.
"This is an unexpected and, quite frankly, infuriating development, especially in light of the IPCC report released this week, which makes it clear that to address the scale and urgency of the climate crisis, we need to be planning for both climate change resilience and mitigation," wrote Jamie Ptacek, Futurewise's lead field organizer, in an email. "It is short-sighted to think we can tackle climate change by addressing resiliency without considering the human contributions to the crisis."
Futurewise's lobbyist and former policy director Bryce Yadon is concerned that without inclusion of the climate change mitigation goal and references to climate change, the bill will be only be half as effective as it's intended to be.
"With this change to the bill, they are basically saying we can't walk and chew gum at the same time," Yadon said.
HB 1099 is a bill meant to improve Washington State's climate response through updates to the state's comprehensive planning framework. In the version passed by the House, a climate change element is introduced that would require jurisdictions to identify planned actions to reduce greenhouse gas emissions and vehicle miles traveled (VMT) consistent with guidelines adopted by the Washington State Department of Commerce. But the language passed in the Senate amendment could place those reduction requirements in jeopardy. Without requirements that Comprehensive Plans incorporate them, VMT reduction targets could well be ignored, as transportation departments are wont to do. In a state where transportation is the number one source of climate emissions, that puts state climate goals in jeopardy as well.
The potential watering down of HB 1099 comes at a pivotal moment. Recently IPCC (Intergovernmental Panel on Climate Change), a working group of 270 researchers from 67 countries, published its gravest warnings yet about the consequences of inaction in the climate crisis. Unless more drastic actions are taken, experts estimate the planet could warm by 2 to 3 degrees Celsius by the end of this century. In addition to widespread coastal flooding, loss of biodiversity, and more severe storm systems, at 2 degrees the amount of land burned by wildfires is expected to increase by more than a third globally, while drought could present hundreds of millions of people with chronic water scarcity. At 3 degrees, nearly a third of Earth's plant and animal species could face extinction.
President Joe Biden has pledged to take measures to ensure warming remains below the 1.5 degree Celsius threshold, but so far the U.S. has failed to enact policies sufficient to achieve that goal.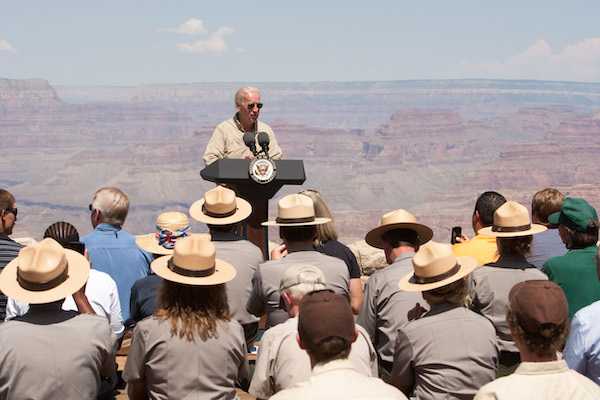 Passing HB 1099 in its intended form would move Washington State toward more significant climate action. Here's how you can help ensure it passes the Legislature as intended.
Sign on to an urgent letter of support — the most important action you can take
Futurewise is working to collect signatures from stakeholders across the state to show that a board coalition of interests supports this legislation. Please add your organization's name to this letter and share it with any other environmental groups, tribes, labor organizations, businesses, or local electeds that you have connections with who support common-sense climate action.
The letter calls on the legislature to correct its misstep by re-incorporating the climate change element into HB 1099. You can read the letter here (a draft is also attached) and sign on by filling out this form. The deadline to sign on is Thursday, March 3rd at 10am (tomorrow). Thanks in advance for doing what you can to get this turned around quickly. This letter is really no different than the letter that you signed to endorse HB 1099 at the beginning of the session, it's just asking the legislature to fix their mistake to get the bill back to where it was.
Email your senators
Use this template email to send emails to Senators relevant to your organization expressing this same sentiment as the coalition letter that will be shared.
Share updated action alerts with your lists
We have updated the language in our action alert to the Senate to reflect these changes.
Click here for a template email that you can use to ask your members to take action. If you prefer to create your own action alert, feel free to copy the language in our alert.
Share Futurewise's social media posts
Another Washington Can't Wait legislative priority, SB 5042, which would close illegal growth loopholes in the GMA that create suburban sprawl, is headed to the House floor for a vote on Friday, March 4th. While it seems likely that SB 5042 will pass, it remains helpful to comment in support of this legislation as well.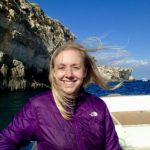 Natalie Bicknell Argerious (she/her) is a freelance reporter and podcast host at The Urbanist. She previously served as managing editor. A passionate urban explorer since childhood, she loves learning how to make cities more inclusive, vibrant, and environmentally resilient. You can often find her wandering around Seattle's Central District and Capitol Hill with her dogs and cat. Email her at natalie [at] theurbanist [dot] org.