Another set of bills died Friday as another legislative cutoff passed, but a bill boosting Sound Transit funding options was not among them. Senate Bill 5528 authorizes "enhanced service zones" within the Sound Transit Taxing District to raise funds to speed up existing Sound Transit 3 (ST3) or deliver additional projects. Unfortunately, House Bill 1660 failed to pass the senate, which means statewide accessory dwelling unit (ADU) reform appears dead this session.
Missing middle housing still missing
After a more sweeping statewide missing middle bill (HB 1782) failed to make it out of either chamber, HB 1660 took on greater significance as the last remaining hope for a step forward this year on lifting statewide zoning restrictions. But sponsors couldn't whip enough votes in the Senate, and it failed to pass before Friday's deadline. HB 1782 sponsor Jessica Bateman (D-Olympia) noted how big of a missed opportunity this represented.
"We have yet to address the underlying problem of supply and we can't solve this crisis without it," Bateman tweeted.
Housing is a growing concern for voters and top of mind, as polls have confirmed, but State Democrats have yet to step up with large-scale reforms. Even the modest tweak of allowing ADUs such as backyard cottages and basement apartments in single family zones in high-growth areas across the state was too much for them.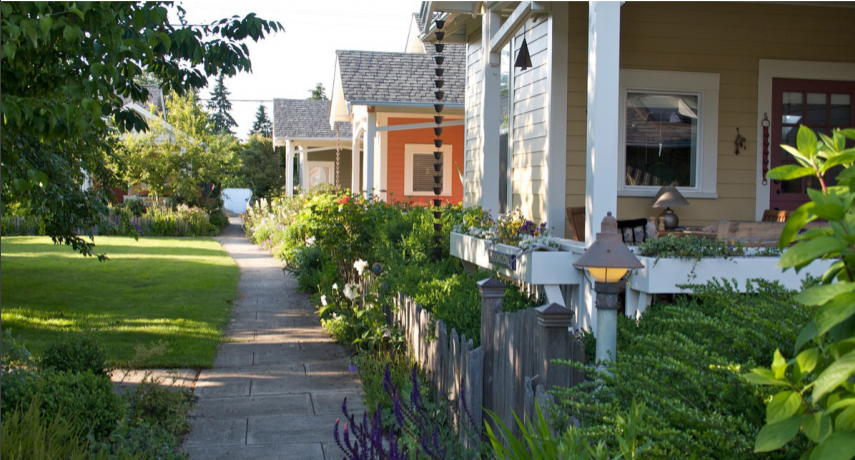 HB 1660 passed the House on a very close 50-48 vote with seven Democrats dissenting and no Republican support, but the bill failed to eke through the Senate, where the Democratic advantage is smaller at 28-21. Four Democrat senators are enough to sink any legislation where Republicans are in lock-step opposition — and they often are. The House Democrats who voted against the accessory dwelling unit bill were Tana Senn (Mercer Island, 41st Legislative District), Larry Springer (Kirkland, 45th LD), Lisa Callan (Issaquah, 5th LD), Steve Kirby (Tacoma, 29th LD), Bill Ramos (Issaquah, 5th LD), Amy Walen (Kirkland, 48th LD), and Alicia Rule (Blaine, 42nd LD).
Similar legislation has been in play for several sessions, but ADU reform has long eluded the state legislature.
Last year, the House was the stumbling block and Rep. Gerry Pollet (D-Seattle, 46th LD) overwrote much of a bill passed by the Senate, causing many backers to withdraw their support. A whole slew of organizations spanning labor, business, and environmental groups, including Sightline Institute, 350 Seattle, Sierra Club, the Washington State Labor Council, SEIU 775, Amazon, and AARP (which advocates for elders and retired people), urged the Governor to veto the heavily amended bill. These groups had backed the Senate version, but argued the House version actually made building an ADU more difficult, not less. And the Governor agreed and vetoed three sections of the bill.
While the legislative chamber that killed the bill was different in 2022, the Association of Washington Cities (AWC) again lobbied hard against the policy and seems to have influential in turning legislators against it. The AWC has clung to the idea of local control to argue against statewide zoning standards, but local jurisdictions have largely avoided adding density in single-family zones, casting doubt on their arguments that municipalities can solve this problem themselves. Perhaps, zoning reformers will have better luck in 2023, but in the meantime tenants and prospective homebuyers continue to pay a steep price.
Sound Transit funding bill
One area where the state legislature did make progress, however, was rapid transit funding. SB 5528 authored by Sen. Jamie Pedersen (D-Seattle, 43rd LD) provides more options to fund Sound Transit projects outside of votes across the whole Sound Transit Taxing District, which spans from Dupont in Pierce County to Everett in Snohomish County. Cities can pass an increase to the progressively-scaled motor vehicle excise tax (MVET) or the commercial parking tax to fund the improvements, which are defined to include speed, reliability, and safety enhancements.
The last regional measure, ST3, passed with 54% of the vote in 2016, but support was much stronger in Seattle and King County compared to the rest of the district. The ballot measure was underwater in Pierce County and ran about even in Snohomish County. Subsequently, cost escalations and pandemic disruptions have delayed ST3 timelines, which has led some to propose another funding package as a way to speed up project delivery and add additional extensions. Transit support continues to be very strong in Seattle, as recent polling has verified.
Seattle would be the likeliest candidate to pass a local measure, but other cities could be interested as well.
Northwest Progressive Institute (NPI) backed the bill and noted that Republicans uniformly opposed the bill, joined by a small group of Democrats: "Democratic members voting nay on SB 5528 were April Berg and Brandi Donaghy of the 44th District (Snohomish County), Dave Paul of the 10th District (part of which is in Snohomish County), Mari Leavitt and Dan Bronoske of the 28th District (Pierce County), and Alicia Rule and Sharon Shewmake of the 42nd District (which is located in Whatcom County, a county outside of ST's jurisdiction)."
The amendment passed in the House forced the bill to return to the Senate, but the Senate concurred with the House changes on Monday. NPI's Andrew Villenueve described the House tweak.
"Prior to the final vote, the House approved one amendment, offered by Representative Debra Entenman (D-South King County, 47th), which explicitly 'prohibits system improvements financed by enhanced service zones from delaying the estimated completion date of high-capacity transportation system improvements contained in an existing voter-approved regional transit plan by more than six months,' as summarized by nonpartisan staff," Villenueve wrote.
With the Senate's concurrence, SB 5528 heads to the Governor's desk for a signature. Had the Senate not concurred, a conference committee would have been required to negotiate a final version.
Besides standard Sound Transit concern trolling from conservatives, the major argument against the bill is that the Sound Transit Taxing District should stick together rather than split up into lesser factions. Pierce County Councilmember Derek Young came out against the bill, arguing it'd leave his county behind and increase disparities in transit service levels.
"Seattle wants to push every working class person to the outskirts of the region with bad land use and then abandon their transit needs. Just absolutely rancid environmental and social justice policy," Young tweeted.
However, contrary to Young's argument, the funding an enhanced service zone would provide is likely to be supplemental and not large enough to forestall a regionwide ST4 package down the road. Moreover, better service in Seattle or other key transit nodes helps the whole region's mobility. It's not a zero-sum game.
Climate action in growth management hangs in limbo, but Growth Management sprawl loophole passes
Meanwhile, HB 1099 remains in limbo after key climate element in the Growth Management Act (GMA) reform bill was gutted before the Senate passed the bill. Futurewise, a sustainable land use nonprofit that has campaigned for the bill, is hoping that the bill can be fixed in conference committee so the more ambitious House version prevails.
There's one last win to celebrate this legislative session. SB 5042, which closes a loophole within the GMA that allowed for growth in rural landscapes creating urban sprawl, was finally passed by both chambers, a whole fourteen years after having first been introduced. Advocates like Futurewise are celebrating this major victory while still urging Washingtonians to reach out to their legislators on behalf ensuring climate action provisions are included in the final version of HB 1099.
This article was updated Monday afternoon with news of the State Senate's concurrence on SB 5528.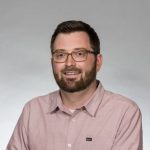 Doug Trumm is the executive director of The Urbanist. An Urbanist writer since 2015, he dreams of pedestrianizing streets, blanketing the city in bus lanes, and unleashing a mass timber building spree to end the affordable housing shortage and avert our coming climate catastrophe. He graduated from the Evans School of Public Policy and Governance at the University of Washington. He lives in East Fremont and loves to explore the city on his bike.