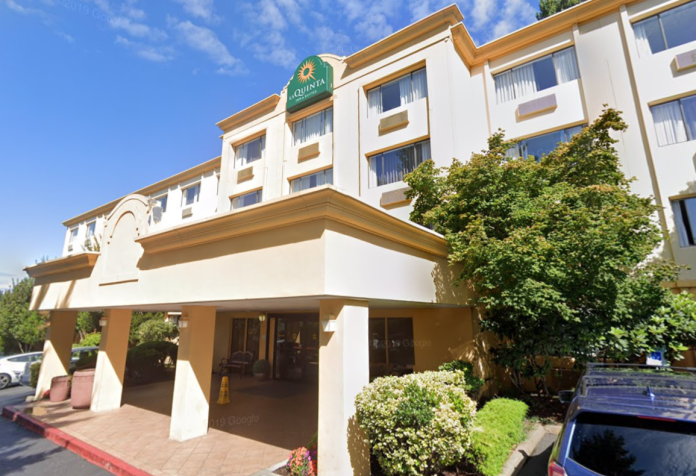 A non-profit organization called "Keep Kids Safe" filed a lawsuit Thursday afternoon to block the opening of permanent supportive housing in Kirkland. This action comes nearly a month after King County announced the purchase of the La Quinta Inn and Suites as part of its Health Through Housing program. Funded through a 0.1% countywide sales tax authorized under HB 1590, County officials aim to create over 1600 units of permanent supportive housing through the conversion of former hotels into permanent housing units. These facilities will offer on-site case management services, access to behavioral health and addiction services, and housing counseling to its residents. As I've written previously, they are a proven solution to our homelessness crisis.
Although fervent opposition to the site has been billed as concerned parents who are fearful of the "danger" that formerly homeless people supposedly pose to their children, the lawsuit is anything but a grassroots effort. State filings reveal that founding board members of Keep Kids Safe, incorporated in mid-March after the purchase of the hotel, are deeply connected with the real estate industry. Jeff Chaney is vice president of Kidder Matthews, a Bellevue-based commercial real estate firm that has over 40 million square feet of annual leases along the West Coast. Mike Raskin is a partner and founder of MJR Development, whose website ironically touts the company's commitment to social responsibility across its projects throughout Washington State.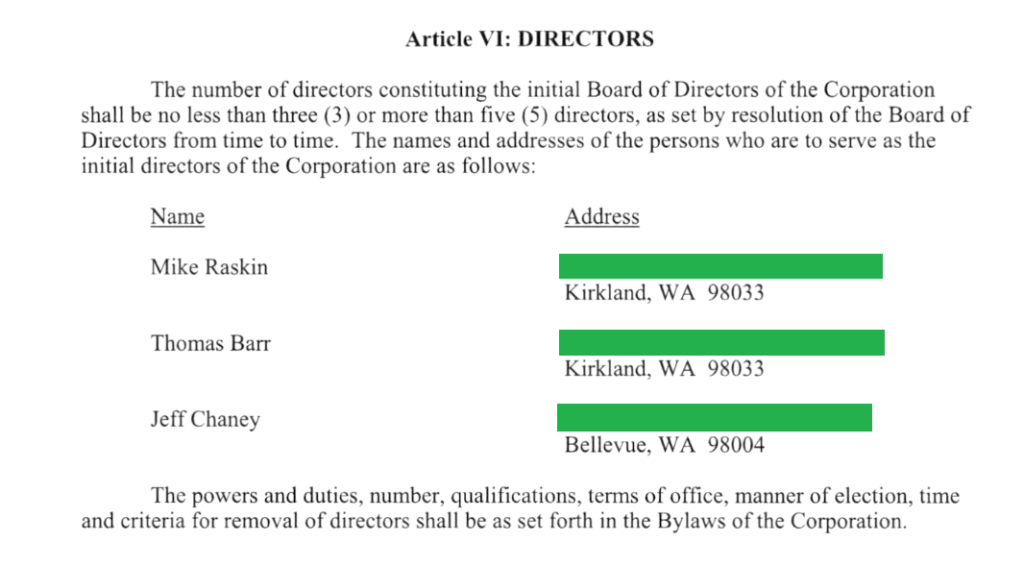 The organization's lawsuit was filed by the legal firm of Mark Lamb, the former Mayor of Bothell who has remained active in our region's conservative political landscape. Core to the plaintiff's argument is that the defendants violated the Open Public Meetings Act (OPMA) by repeatedly meeting in 2021 via closed-door executive session to discuss a potential purchase, a practice that both the City and County have noted is common to avoid affecting the price of real estate transactions. The actual text of the lawsuit contained several oddities:
The text repeatedly and consistently mislabels the La Quinta site as a "homeless shelter" rather than permanent supportive housing, a mistake that also continues to be made by several media outlets;
Named as defendants are not just King County and the City of Kirkland as entities, but also the individual Councilmembers of each body;
However, only King County Council President Claudia Balducci and Kirkland Mayor Penny Sweet are called out by name — their colleagues are described as "John and Jane Doe Councilmembers," despite the full list of each body's Councilmembers being very much public knowledge.
In a letter dated January 20th, Kirkland's Councilmembers expressed unanimous support for King County's acquisition of a hotel in the city, but comments since made by conservative Councilmember Toby Nixon feature heavily in the lawsuit to attempt to support its claims. In a March 1st council meeting, Nixon publicly characterized the King County government as "strong-arm[ing] the City into keeping the proposal secret," a quote which the group chose to include in their filing. However, the County's consideration of the La Quinta Inn & Suites site was made public knowledge on February 2nd, just a couple of weeks after the publicly-available letter was signed and a full month before the County announced the final purchase of the hotel.
Additionally, the lawsuit cites comments from that same March 1st meeting where Nixon noted his belief that the County had not followed its own Health Through Housing implementation plan, passed in December 2021. While judgement of both the truth of this assertion and whether or not it matters will now come from the courts, it's unfortunate that Nixon's comments are now being used as central arguments in a legal case that threatens to stop the acquisition of housing for over 120 vulnerable residents of our community — housing that he has repeatedly purported to support.
If the lawsuit succeeds and the plaintiff's requests are met, Councilmembers of each body would be fined a minimum of $500 (in accordance with RCW 42.30.120) for violating the OPMA, and "all of defendants' actions, decisions, and votes held in violation of the OPMA [would] be void and unenforceable." Since the purchase of the hotel has already been completed, it's unclear whether a successful case would realistically result in the reversal of the sale. However, this endeavor serves as just one more in a long list of efforts from conservative institutions to block facilities for homeless people on the Eastside. For the sake of our unhoused community, here's hoping their efforts prove unsuccessful.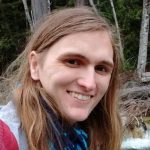 Chris is a UW Environmental Sciences graduate who moved to Bellevue in 2015. When he's not busy being an urbanist fox on the internet, he's working on the Eastside to support efforts reducing greenhouse gas emissions and going to city council meetings to denounce the hegemony of automobile infrastructure. Follow him on Twitter at @Deutski1.