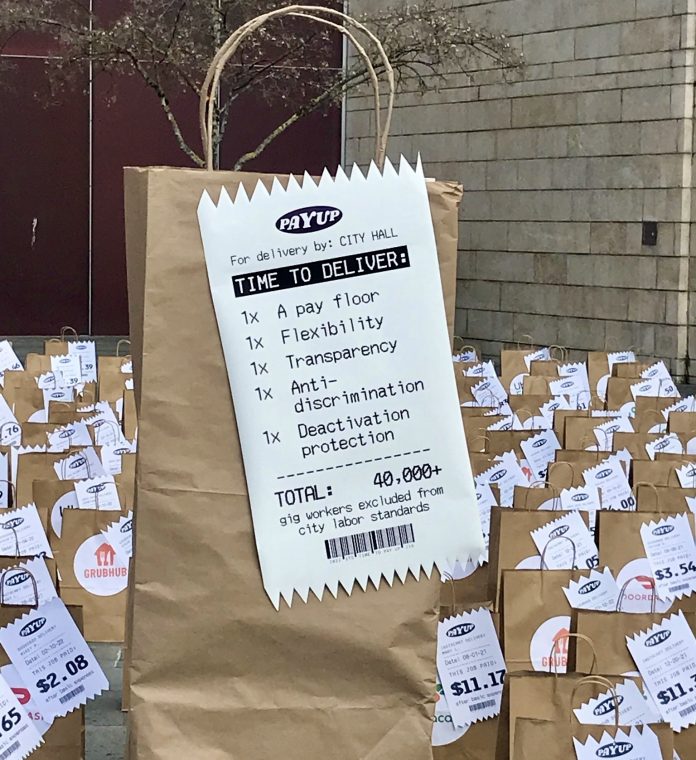 Councilmembers Lisa Herbold (District 1) and Andrew Lewis (District 7) have unveiled Pay Up, a proposed bill intended to improve compensation and working conditions for app-based workers in Seattle. Under the legislation, app-based workers would be assured to earn at least the minimum wage. Additionally, both workers and customers would receive more transparent information about charges and payments, and the right for workers to select jobs and hours would be protected. Based on estimates by Working Washington, an advocacy group campaigning on behalf of app-based workers, the legislation would impact over 40,000 workers, many of whom are immigrants and people of color.
"Work is work, regardless if it is directed by an app or not," said Lewis in a press release. "These policies ensure people who depend on app-based work receive fair compensation under transparent working conditions. This proposal has big implications for what the future of work will look like in the 21st century."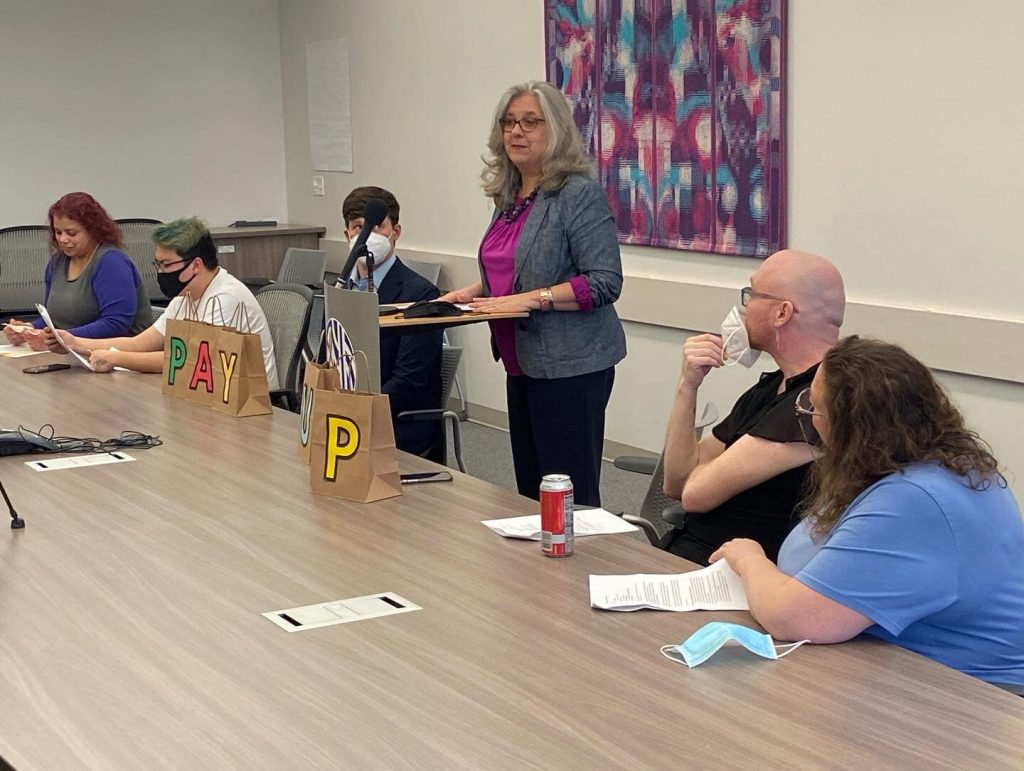 The name Pay Up is borrowed from a campaign by Working Washington which has grown into a national movement for app-based workers' rights. The Seattle City Council first took up discussion of issues being advocated for by the organization in June of 2021. Since then, councilmembers have held 12 stakeholder meetings with representatives of companies that use an app-based workforce like DoorDash, Uber Eats, Rover, and Instacart. Independent contractors working for those companies and representatives of Working Washington were also included in the policy discussions.
The council plans to consider legislation related six major areas of concern for app-based workers.
Minimum Payment, Transparency and Flexibility
Restroom Access
Anti-Discrimination
Background Checks
Deactivation
Advisory Board
So far, only the first policy point has been finalized and made public. In the proposed legislation, app-based workers would have the right to earn a minimum payment that equates to minimum wage. The payment would be set by two factors: a per minute compensation in which engaged minutes would be compensated and a per mile amount in which miles traveled would be compensated as well. Since ridehailing and delivery drivers spend so much time in the car to and from gigs, this is crucial.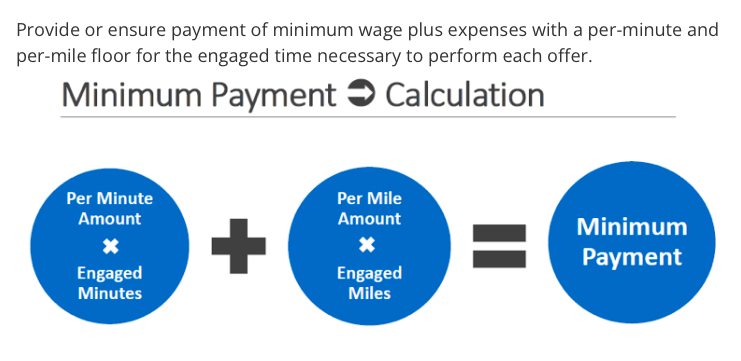 App-based workers have long complained about earning wages that can fall beneath the threshold of minimum wage requirements. Because they are listed as independent contractors, app-based workers are not covered by basic labor standards and protections. According to Mikey Pullman, a gig worker and campaign leader for Pay Up who spoke at an April 7th press conference, this has allowed for companies to cut corporate costs "by exploiting a huge loophole in our labor laws."
In addition to earning low wages, app-based workers have also complained about a lack clarity around how they are compensated. Many customers also do not know how much people completing app-based work for them are getting paid. The second aspect of the first legislation aims to increase transparency for all parties involved. It would accomplish this by requiring that companies share how work offers would fall into compliance with the new minimum payment system. Customers would also be provided a more detailed description of charges, including amounts paid to workers and retained by the company.
For compliance purposes, companies employing app-based workers would also be required to provide City of Seattle's Office of Labor Standards with regular access to their company records.
The final issue addressed by the proposed legislation is flexibility. App-based workers have complained about how fears of getting decommissioned, or removed from an app, has resulted in them taking work offers they would not otherwise accept based on the timing, nature of the work, or compensation provided. Under the legislation, app-based workers would have the right to freely select offers and hours without penalty.
The Seattle City Council will be discussing the proposed legislation during an upcoming meeting of the Public Safety and Human Services Committee, on Tuesday, April 12th at 9:30am. The remaining five major policy areas are to be addressed by subsequent legislation proposed for later this year.
This is not the first time legislation related to app-based workers has been under consideration in Washington State. Seattle attracted nationwide attention in June of 2020 when it was the first in the US to pass the Gig Worker Premium Pay Ordinance, a law instituting a $2.50-per-trip premium-pay and accrual of at least one sick day for every 30 days worked in the city for app-based workers intended to remain in effect for the duration of the Covid-19 pandemic.
In the 2022 legislative session, a bill (HB 2076) authored by Liz Berry creating uniform state standards for ride hailing companies aimed at establishing a minimum per mile, per minute, and per trip rate, paid sick time, and workers' compensation coverage for drivers, was passed by the State Legislature and approved by Governor Jay Inslee. In exchange for these concessions, app-based workers will keep their contractor status, limiting opportunities to unionize. It is slated go into effect this summer.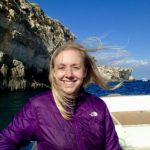 Natalie Bicknell Argerious (she/her) is a reporter and podcast host at The Urbanist. She previously served as managing editor. A passionate urban explorer since childhood, she loves learning how to make cities more inclusive, vibrant, and environmentally resilient. You can often find her wandering around Seattle's Central District and Capitol Hill with her dogs and cat. Email her at natalie [at] theurbanist [dot] org.