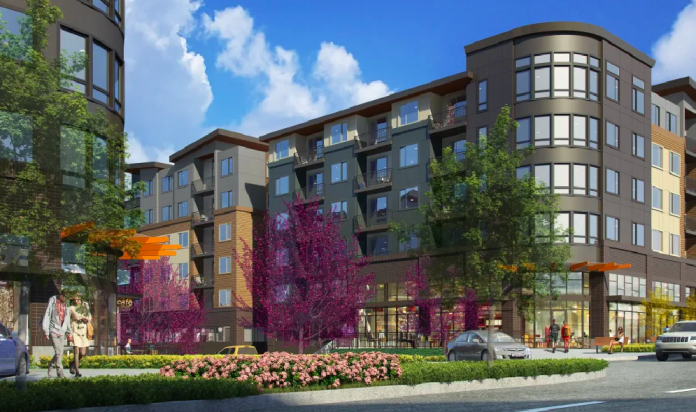 Financing affordable housing is not an easy endeavor, and many projects end up with funding gaps that impede them from moving forward. Enter the Evergreen Impact Housing Fund (EIHF), a social impact investment fund managed by the Seattle Foundation that delivers last dollar funding to affordable housing projects. EIHF is a first of its kind model, and according to Kris Hermanns, Chief Impact Officer at Seattle Foundation, it is attracting national attention.
"EIHF has made a tremendous impact — making four, large-scale affordable housing projects possible in less than 12 months. Those projects will provide nearly 750 affordable housing units for thousands of people. We're extremely excited about this progress," Hermanns said in an email to The Urbanist.
For these projects, $34.9 million in capital from EIHF was used to leverage another $276.2 million in private and public capital, allowing for developers to close on financing and begin construction.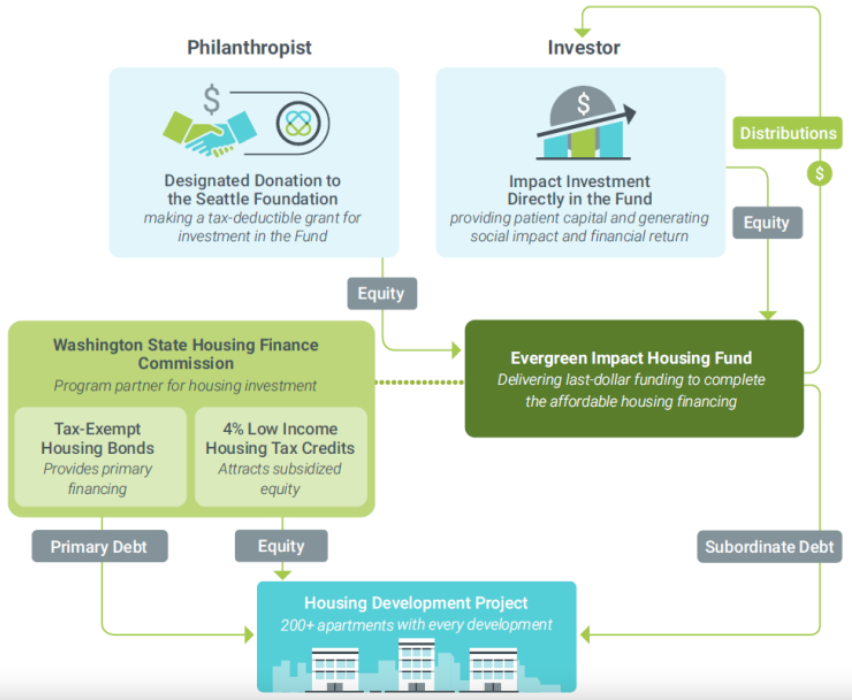 "EIHF provides a streamlined and efficient mechanism to bring in new, innovative capital from across sectors, especially as we all continue to experience evolving pricing and inflation in the market. EIHF provides a necessary funding mechanism to make these housing deals happen," Hermanns said.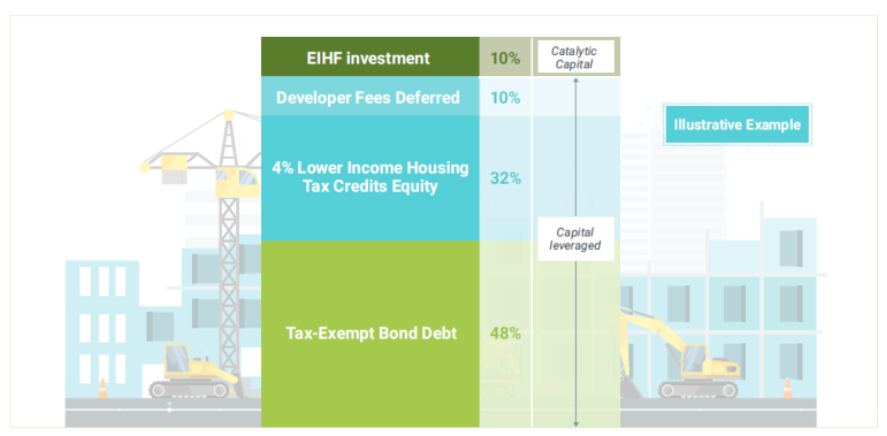 A closer look at Evergreen Impact Housing Fund's investments
The most recent project to receive last dollar funding from EIHF was Watershed, a 145-home development in Renton affordable to households earning an average of 50-60% of the King County annual median income (AMI), which equates to about $71,170 in annual income for a family of four.
Because many of the homes will have two or three bedrooms, Watershed is expected to house more than 350 people when it begins welcoming residents in late 2023. The development is located close to schools, shopping, parks, and the South Renton Transit center, making it an attractive option for working families. It is also the first of its kind in the state to be constructed under a new building code that requires using sustainable materials and an energy efficient design.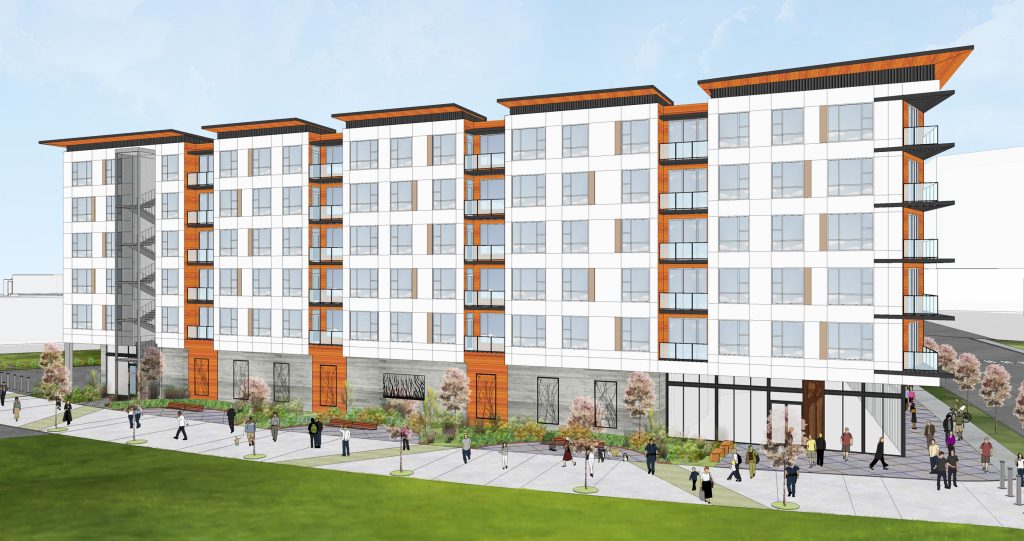 The $10.8 million in funding provided to Watershed by EIHF closed a funding gap for developers GMD Development and the nonprofit AOF/Pacific Affordable Housing Corp that had resulted from increases to construction costs and interest rates. This funding came from Microsoft, which has committed to investing $50 million in affordable housing through EIHF. To round things out, additional private funding for Watershed came from Citi Community Capital, while public funding was provided by the Washington State Housing Finance Commission.
As part of its $50 million commitment, Microsoft has also provided funding for Grata, a development of 125 affordable homes in the Totem Lake area of Kirkland by TWG, and a development with 200 affordable homes in the Bitter Lake neighborhood of North Seattle by Bellwether Housing.
"Mission-driven investments from our region's private sector, like those that created the EIHF, are the biggest transformation in affordable housing finance in decades," said Susan Boyd, CEO of Bellwether Housing, in a press release. "Instead of waiting in line for scarce State and local capital subsidies, a process that typically adds 2 years to our development timeline, we were able to get this development underway quickly. This means more families will have access to affordable housing much sooner than they otherwise would have without the EIHF. "
Solera, also located in Renton, was the first project EIHF invested in. The 590-home mixed-income development broke ground in 2021 and is expected to open in 2024. When it does, half of its homes will be affordable, 20% of which will be set aside for people with disabilities. Solera will also include 39,000 square feet of retail space and more than 1,000 parking spaces. Renton Mayor Armondo Pavone has called the project the "cornerstone of our ongoing redevelopment of the Sunset area."
The Sunset neighborhood is one of the most diverse in Renton, and redevelopment in the area is being guided by the Sunset Area Transformation Plan, part of a decade-long revitalization effort by the City of Renton, Renton Housing Authority, Renton School District, and other partners.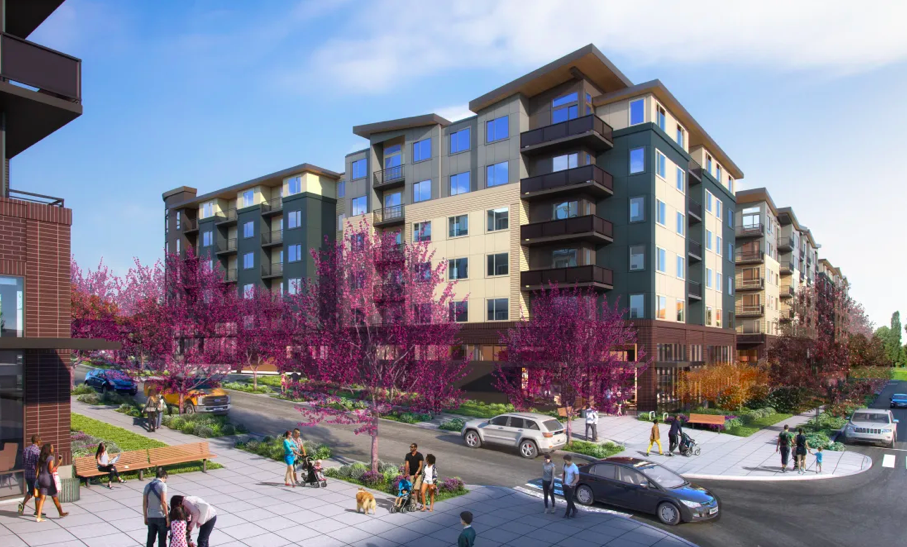 In selecting these projects for funding, racial equity impacts were taken into consideration. "EIHF is closely aligned with Seattle Foundation's aims to advance racial and economic equity in our region through transformative capital. The housing and homelessness crisis disproportionately affects people of color and threatens the growth of our region," Hermanns said.
A cross-sector effort with many partners
Creating EIHF has required contributions from many partners. To get EIHF off the ground, JPMorgan Chase and Co. and the Tableau Foundation provided support for EIHF's initial research and development. Foundational investments were also made by BECU, Sound Credit Union, Washington State Employees Credit Union, Salal Credit Union, and Verity Credit Union. On the public side, Washington State Housing Finance Commission identified projects for investment.
It's also possible for individuals to invest in EIHF, and the fund does not require participants to be accredited investors. To learn more, interested contributors can reach out to Hermanns with inquiries.
Hermanns also underscored the important role that state and federal governments have to play in making it easier to finance affordable housing. "EIHF is only one part of a multilayered financing puzzle. One of the key constraints is the availability of federal tax-exempt bonds, which are a critical part of these deals. Every city in this region understands the importance of communities building more affordable housing. This has meant that the availability of the Finance Commission's tax credit and bond programs is very limited. Competition for these scarce funds is fierce," she said.
According to Hermanns, identifying and dedicating more flexible financing resources, as well as making policy changes that free up existing resources, would also have a beneficial impact.
"Given the enormity of the challenge, it's going to take everyone from every sector to play a role — no one can tackle this problem alone," Hermanns said.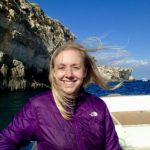 Natalie Bicknell Argerious (she/her) is a reporter and podcast host at The Urbanist. She previously served as managing editor. A passionate urban explorer since childhood, she loves learning how to make cities more inclusive, vibrant, and environmentally resilient. You can often find her wandering around Seattle's Central District and Capitol Hill with her dogs and cat. Email her at natalie [at] theurbanist [dot] org.