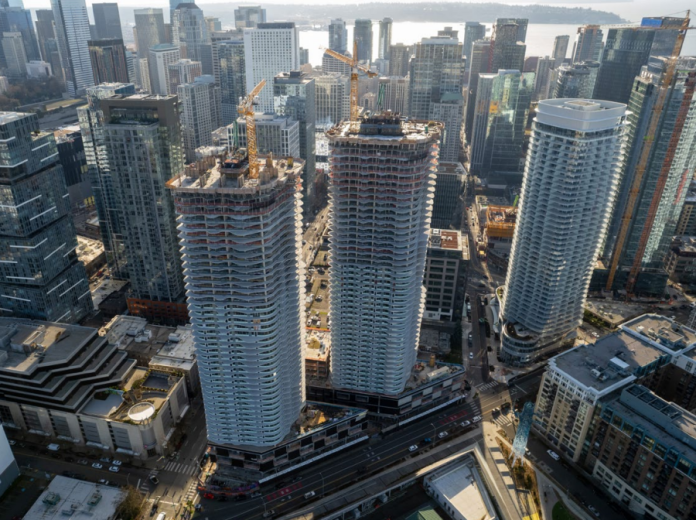 Seattle's population rebounded from its brief pandemic dip with a vengeance according to the latest population estimates from the Washington State Office of Financial Management (OFM). The Emerald City set a new OFM high of 762,500 as of April 1, 2022, which is an increase of 20,100 residents (+2.7%) from the previous April. Far outpacing the suburbs, Seattle accounted for two-thirds of King County's annual population growth — tallied at 30,650 (+1.3%) by OFM.
Snohomish County saw an increase of 9,500 residents (+1.1%) and Pierce County grew by 9,200 residents (+1.0%) in the OFM estimates. That means 84-square-mile Seattle alone outgrew both Snohomish and Pierce County put together, which account for 4,000 square miles. Overall, Washington State grew by 97,425 residents (+1.3%) year-over-year, according to the OFM. With the 7,864,400 figure this year, the state appears on pace to exceed eight million Washingtonians by 2024.
Seattle's jump in population puts a damper on narratives about center cities dying and suburbs being all the rage for tenants and homebuyers. Several prominent pundits got it wrong it turns out. The latest figures match the pre-pandemic pattern of Seattle taking the lion's share of the county's population growth. Slow growth in several suburban cities also seems linked to their anemic zoning and reticence to embrace housing growth, particularly when it comes to apartments in high-demand neighborhoods.
Bellevue grew by just 1,300 residents (+0.9%) despite bluster about the city embracing its own Amazon boom — the online retailing behemoth has said it's hiring 10,000 tech workers in the Eastside this summer. Bellevue's average single-family home price nearly hitting the $2 million mark tells part of the story since as recently as 2013, the average Bellevue single-family home still went for less than $700,000. Most of Bellevue remains zoned for detached single-family homes, with a tight lid on accessory dwelling units (ADUs) even as neighboring cities have liberalized them. Housing supply just isn't meeting demand, which means prices are jumping must faster than population.
Mercer Island, meanwhile, actually shrank by 10 residents. Relatedly, most of Mercer Island is blanketed in big-lot single family-zoning, and the Mercer Island City Council extended a development moratorium yet again on a key redevelopment site near its soon-to-open light rail station. Stephen Fesler detailed the relative death of transit-oriented development along the East Link (or 2 Line) for those looking for more explanation of why the Eastside isn't growing faster. At the end of the line, Redmond posted growth of 1,360 (+1.8%). Nearby, Kirkland added 670 residents (+0.7%), raising the city's population to 93,570.
Tacoma posted a 2,100 increase (+1.0%) to 220,800 residents, while Bremerton added 1,250 residents (+2.8%). In contrast, Federal Way grew by just 100 residents, Kent grew by just 200 residents, and Des Moines added just 60. The Federal Way Link light rail extension is scheduled to open 2024, picking up Kent and Des Moines on the way. The projected cost to extend light rail to these communities is $3.1 billion.
To the north, Shoreline added 1,060 (+1.7%), Everett grew by 1,000 (+0.9%), and Maryville jumped 1,130 residents (+1.6%). Lake Forest Park shrank by 10 residents. Mountlake Terrace and Lynnwood each grew by 90 residents and are each about to get a light rail station in 2024 with the Lynnwood Link extension. Shoreline is clearly leading housing growth for the cities on the line, as confirmed in The Urbanist's Shoreline development roundup. Arguing they're growing too fast, the Lynnwood City Council is considering pumping the brakes on growth in its new "Lynnwood City Center" neighborhood that is to be the namesake of the light rail station. That's not too far from its neighbor to the west, Edmonds, which added 80 residents and just killed plans for a multi-family housing development — and possibly other future multi-family housing — in its city center.
Far to the south in the Portland metro, Vancouver posted another solid year of growth, adding 3,200 residents (+1.6%) and reaching a population of 197,600. Clark County added 7,800 (+1.5%) in population overall.
The city of Spokane didn't grow as fast, adding 1,500 residents (+0.7%), but Spokane County added 8,600 residents (+1.6%), with the suburb of Spokane Valley leading the way with a 2,600 gain (+2.5%). Housing prices have spiked heavily in Spokane area over the past few years, but Spokane officials are considering significant zoning reforms for housing that could come as soon as next month.
Up north, Bellingham posted a population gain of 4,050 (+4.5%) and reached 93,910. Given the population dip the previous year, this appears partially a rebound linked to students being back on campus at Western Washington University. But it's also a new population high that shows the strong demand for housing in the scenic city sandwiched between the Salish Sea and the Chuckanut Mountains.
Seattle seeing a 20,100 gain in one year is a promising sign, but every city in the region faces the same issue: overly restrictive zoning and land use policies and a lack of serious investment in social housing make it very hard for housing production to keep pace with job growth and for housing prices to stay attainable to the working class, let alone affordable. Seattle is no exception. Similar to most suburbs, two-thirds of Seattle's residential land is set aside for single-family homes, and the city's recently liberalized ADU rules can only help so much. A strong economy and a tight labor market with a miniscule 1% unemployment rate means workers are hard to come by, which in turn makes it harder to add more housing. It has the makings of a vicious cycle, at least if policymakers do not act quickly to correct it.
Unfortunately, state lawmakers dropped the ball on passing statewide zoning reform this year despite numerous promising bills and strong support of Governor Jay Inslee. And while they did increase investments in the state's affordable housing trust fund with a $708 million infusion, that is not on a scale to bring the crisis to an end. An increase of a few thousand affordable homes doesn't have a huge net impact on a state of nearly eight million residents. The lack of state guardrails means jurisdictions aren't required to pass bold changes in their 2024 comprehensive plan updates many are in the midst of undertaking.
Nonetheless, Seattle could lead and take bold action as if statewide missing middle reform did pass. Right now, the City is in a scoping comment period (ending July 25) for its 2024 Comprehensive Plan Update, and The Urbanist has broken down the early concepts and encouraged readers to submit comments to go bigger on all the alternatives. Alternative 5, which combines the widest variety of housing options and types, looks the most promising of the bunch for encouraging housing growth, affordability, and equity. If Seattle intends to grow and grow without massively displacing its working class, a new approach really is warranted.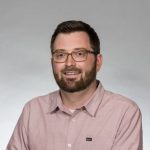 Doug Trumm is publisher of The Urbanist. An Urbanist writer since 2015, he dreams of pedestrianizing streets, blanketing the city in bus lanes, and unleashing a mass timber building spree to end the affordable housing shortage and avert our coming climate catastrophe. He graduated from the Evans School of Public Policy and Governance at the University of Washington in 2019. He lives in East Fremont and loves to explore the city on his bike.