The Washington State Legislature crams its session into sixty days in even years, allowing lawmakers to dedicate more of the year to their campaigns, business ventures, and/or primary professions. That condensed schedule means bills are quickly running out of time to make it to a floor vote to advance out of their house of origin and stay alive. Some exciting legislation is in play, but without clearing a floor vote by 5pm February 15th, these bills will be dead for the year.
The Urbanist has dedicated much attention to House Bill 1782, which would replace a good deal of single-family zoning across the state with fourplex zoning. This would encourage the construction of missing middle housing that is more accessible to working class people than expensive single family homes are. The bill was referred out of Rules Committee on Thursday and is on the floor calendar and could be pulled for debate and potentially a floor vote. Exciting news! Still, HB 1782 needs to pass that vote to stay alive and then clear the senate. More than 1,300 people have sent a letter to their legislators backing HB 1782. Join them here. A recent poll showed legalizing missing middle housing is very popular with Washington State voters, with over 60% of those polled expressing support for a statewide bill.
Plenty of other bills are on the bubble, too, and signing in as pro on the legislation and contacting legislators would be a big help.
One big exception to the cutoff calendar is the state transportation package, dubbed Move Ahead Washington, which can continue to be voted on until the last day of session on March 10th. And that might be how it goes down given how much difficulty legislators have run into trying to pass a transportation package in the last three sessions. Move Ahead Washington includes $16 billion worth of investments over 16 years and is more focused on transit and active transportation that any recent predecessors. The package is split into two bills, which each have identical companion bills in both chambers. SB 5974 / HB 2118 directs revenue from the Climate Commitment Act in transit and other other new sources, while SB 5975 / SB 2119 appropriates a variety of revenue sources (including gas tax, vehicle fees, and general operating funds) on highway expansion, maintenance, and fish culvert removal to improve salmon runs. (Read Ryan Packer's comprehensive rundown on the transportation package for more information.)
I've flagged eleven other bills to watch in addition to the aforementioned missing middle bill and transportation package. Six still need to clear their house of origin as of time of post, while five others have either cleared that hurdle or are immune, but that is only a temporary respite in this short session.
Bills needing to clear house of origin by February 15th
Bills facing March 4th deadline in second chamber
Bills that cleared their house of origin still face a second cutoff to clear the other chamber. March 4th is that date for most bills, except those that fit under exceptions allotted to ballot initiatives, budgets and matters necessary to implement budgets, and differences between the chambers.
Update: This article was updated on February 14th to clarify that HB 1880 doesn't face the February 15th bill cutoff.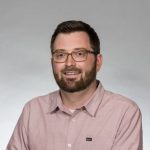 Doug Trumm is publisher of The Urbanist. An Urbanist writer since 2015, he dreams of pedestrianizing streets, blanketing the city in bus lanes, and unleashing a mass timber building spree to end the affordable housing shortage and avert our coming climate catastrophe. He graduated from the Evans School of Public Policy and Governance at the University of Washington in 2019. He lives in East Fremont and loves to explore the city on his bike.