Seattle is shrinking and that's a good thing, columnist Danny Westneat opined in the Seattle Times, making a very big deal of one year of pandemic-era Census data. Making that shaky conclusion from one data point that is already one year out-of-date, Westneat proceeded to propose an entirely new policy regime and seek opportunities that a shrinking Seattle purportedly would entail.
"Pretty much everything in Seattle politics, from tax levies to transit planning to social and housing policy debates, has been predicated for decades around a core sense that not only will growth keep coming, it's a runaway train we are perpetually struggling to catch," Westneat wrote. "It's also central to our identity. We're No. 1, one of America's Best Places, remember?"
And it being the Seattle Times of course the pivot is to the boogeyman of crime and disorder as the likely explanation.
"So it's a punch to the civic plexus to hear that in fact people are splitting. Missing is any evidence of why, as it hasn't been studied yet," Westneat continues. "It's the pandemic, or the high cost of living, or soaring crime and street disorder, or insert-your-specific-urban-gripe-here.
Westneat proceeds to ridicule Los Angeles Mayor Eric Garcetti for claiming it was "housing, housing, and housing" that were the top three reasons Los Angeles's population has shrunk for five straight years.
This is nothing new for the Seattle Times opinion and editorial crew, who consistently beats the drum against adding apartments and townhomes in single family areas. Westneat occupies a very specific space in Seattle housing debate after railing against Seattle's Housing Affordability and Livability Agenda (HALA) in 2015 and leading the charge to torpedo broader changes to single family zoning — and not without some hypocrisy and privilege. Westneat and his wife own a $1.8 million Madrona single family house and are also landlords for 13 units in a $3 million investment property near Columbia City Station. In short, Westneat benefits from the skyhigh housing prices and gentrification he bemoans, as Publicola's Erica Barnett pointed out.
The astounding thing about the column is that Westneat admits that he is extrapolating from King County figures because the Census Bureau hasn't yet released city-by-city figures. Those countywide figures have King County population down 20,266 residents, which represents a -0.9% growth rate.
Westneat's laziness is also on display here as the Washington State Office of Financial Management (OFM) has already released its city population estimates for 2021. The State OFM had Seattle's population up 5,385 residents to 742,400, as of April 1, 2021, which is still down from the city's highwater estimate of 761,100 for April 1, 2020 — before pandemic population shifts registered. Meanwhile, OFM had King County's population up slightly — just over 17,000 residents — to 2,287,050, which is higher than the Census Bureau's county population estimate of 2.25 million. Furthermore, the downtown disorder narrative was interrupted by OFM's finding that growth rate was even more anemic in Bellevue, Redmond, Kirkland, and Mercer Island — places that never flirted with defunding police or earned finger-wagging columns from the Times. The OFM April estimate is from three months earlier than the Census Bureau's July 1 figures, but it's likely the discrepancy is due to differing methodologies rather than a major county population shrinkage event in spring of 2021.
The wheedling about past population estimates is largely a distraction, however. If growth skeptics like Westneat want to posit that Seattle is amidst a prolonged era of stagnation they should be able to point to a lot more than a pandemic hiccup.
Nonetheless, the degrowthers persist even with scant support for their views, and they are installed in high places. Councilmember Alex Pedersen's senior aide Toby Thaler has long fought housing density and advocated against population growth, following an eco-fascist line of reasoning. Clearly, the degrowthers are gearing up to fight missing middle housing in single family zones and the zoning changes that would allow it. These changes will be debated during the big update to Seattle's Comprehensive Plan due in 2024, and degrowthers are already trying to muddy waters.
Plenty of indicators point to growth and housing demand, rather people running for the exits. Housing prices have seen accelerated growth rather than a flattening, even as Seattle has added 50,551 new homes since 2015 and has another 26,500 homes under construction currently, according to the Seattle Office of Planning and Community Development.
Permitting activity has slowed a little, but The Urbanist has covered massive housing proposals are still entering the pipeline, like 1,300 homes in First Hill and 422 condos in a 58-story tower across from City Hall. We've covered the hundreds of apartments on the way on Stone Way, more than in 3,000 in Northgate, 4,000 homes in the U District, and another 3,000 homes in development in Chinatown-International District. The Downtown Seattle Association reports the Downtown core recently hit a new population high of 98,000. Their downtown figures experienced a small population dip in 2020 followed by a strong recovery by the end of 2021. Likely, citywide figures will mirror this trend.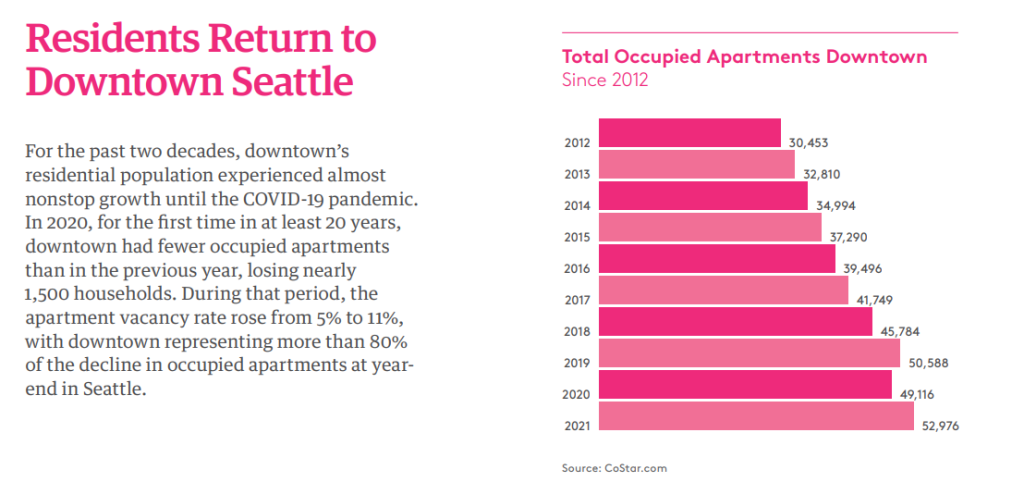 Shrinking cities don't expand their housing stock this dramatically. Economic growth continues to be strong, with Amazon and other leading employers still listing tens of thousands of jobs in the Puget Sound Region. Long-term trends continue to point toward Seattle as a popular place to live. In addition to a strong economy and natural beauty, Seattle can also boast of a temperate climate that will continue to be hospitable as the planet warms.
Work-from-home trends are certainly a wrinkle that will impact which cities benefit from economic growth. But urban degrowthers clearly overestimate the trend and the impact. For every worker that prefers to keep working from home, it appears there is another that is ready to get back to the office, as Pew Research polling shows.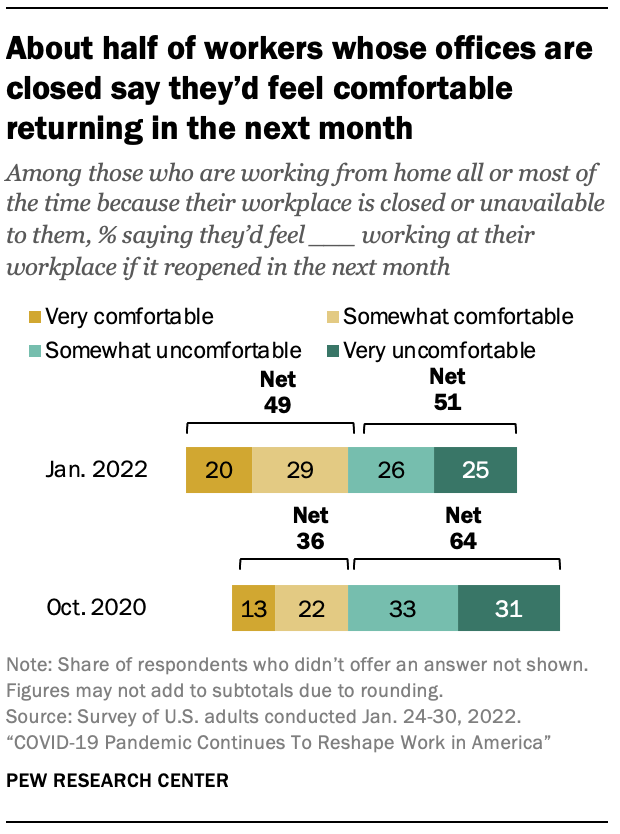 Moreover, 60% of Americans work at a job that can't be done from home, so the work-from-home crowd is already a fraction of the larger universe. Even among workers who prefer to primarily work from home, the majority still wants to be in the office at least some of the time, whether for a weekly office workday, to meet with clients, or to connect with co-workers. Hybrid work arrangements seem to what most workers desire and it's the path many major employers are headed, including tech giants Microsoft, Apple, and Amazon. This would suggest workers will mostly continue to live near their workplace, as they have since the dawn of time.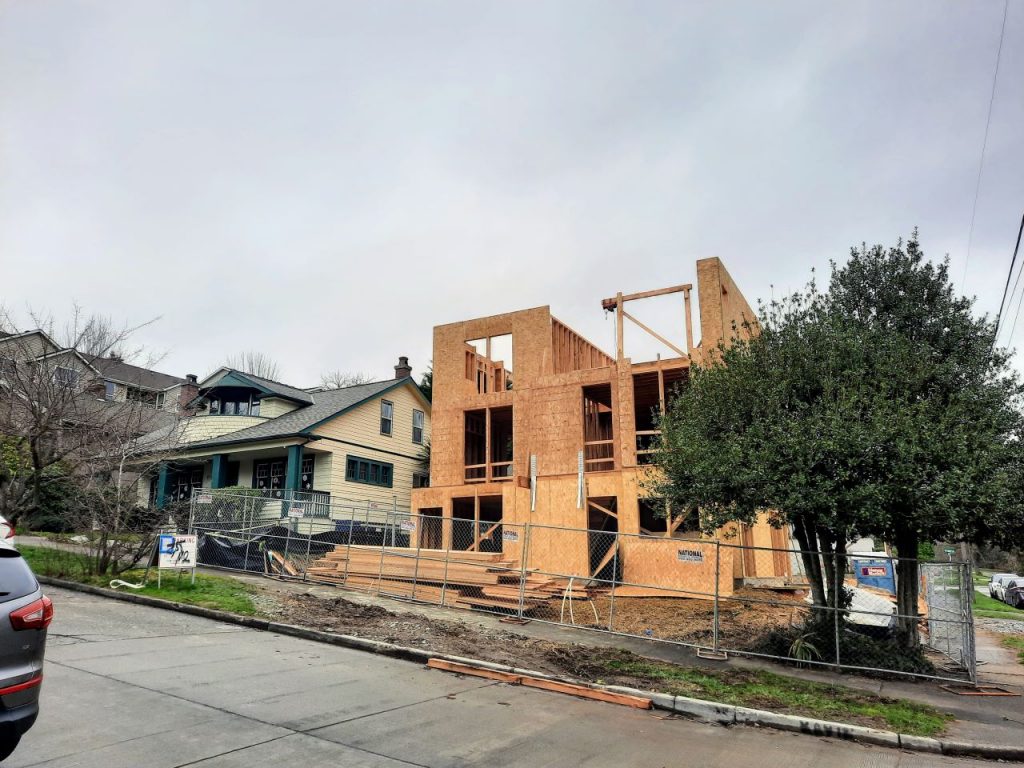 It's especially maddening that Westneat floats the idea of abandoning transit investments even as gas prices spike and the climate crisis continues unabated. "Maybe something like municipal broadband could turn out to be a more vital infrastructure investment than, say, more rail," Westneat blithely asks. Surely a state as wealthy as Washington can afford to build rail and expand broadband access, too.
And Seattle can afford to make space in single family neighborhoods for a greater number and diversity of families even if some self-righteous columnists like Westneat and Brier Dudley and their boss Frank Blethen don't like it. Hoarding the highest-opportunity neighborhoods for only people who can afford a mortgage on a million-dollar home is an injustice whether Seattle is growing or shrinking. If we want to be an equitable and just city, we must tackle the housing question. The status quo is not working.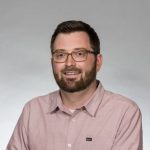 Doug Trumm is the executive director of The Urbanist. An Urbanist writer since 2015, he dreams of pedestrianizing streets, blanketing the city in bus lanes, and unleashing a mass timber building spree to end the affordable housing shortage and avert our coming climate catastrophe. He graduated from the Evans School of Public Policy and Governance at the University of Washington. He lives in East Fremont and loves to explore the city on his bike.