The final chapter of HB 1099, a bill that would have updated Washington State's Growth Management Act (GMA) to address pressing needs like the climate crisis and shortage of affordable housing, ended unceremoniously just shy of midnight last night. The 2022 regular legislative session adjourned without the bill going up for a vote in the House.
The defeat came on the heels of the legislator's failure to pass key housing bills this session, notably missing middle housing, backyard cottage reform, and housing benefit districts, which are aimed at accumulating public land near frequent transit to develop affordable housing.
In the final days end of the session, hopes were high among supporters that the House version of HB 1099, which included requirements for jurisdictions to make plans to reduce greenhouse gas emissions, would prevail over the Senate's version, which gutted these climate action provisions. The bill that came out of conference committee sided heavily with the House version and even added in missing middle housing elements on a voluntarily basis — those elements had mostly been mandatory in HB 1782 originally, but it was a promising step. The Senate approved the conference committee's bill, clearing the way the House to follow suit.
In the end, legislators in the House never got to vote on the final bill, a situation that belies the difficulty of passing any kind statewide legislation related to climate or housing affordability action.
Words cannot begin to express our extreme disappointment.

Over the last two years, we have worked in coalition with so many inspiring people towards a shared vision for a more livable, just, and resilient WA.

We are simply heartbroken that this is the outcome. 5/5

— futurewise (@FuturewiseWA) March 11, 2022
According to Futurewise, which lobbied extensively in favor of the bill, final decisions on HB 1099 went down to the wire, with Lt. Gov. Denny Heck ruling favorably against an objection raised by Sen. Shelly Short (R – 7th District) that conference committee amendments were out of scope but dragging his feet until after 6pm to do so. Even so, Republican holdouts emerged victorious at the end of the night after allegedly threatening to filibuster the operating budget in order to block HB 1099. Since they had waited until the evening to move HB 1099, the House leadership calculated that if every Republican spoke they could kill enough time to block the budget, which would have forced the Governor to call a special session, which was apparently unpopular in the caucus.
"It's incredibly disappointing to see this bill fail so close to the finish line. We've engaged thousands of people over the last 18 months, including key stakeholders, to draft bold, comprehensive and intersectional climate legislation," said Alex Brennan, Futurewise Executive Director in a statement. "Washington can't wait to take action on climate and we're looking at all our options to keep the momentum up to add climate planning to the GMA."
Until late in the day, Jamie Ptacek, lead organizer with Futurewise, said they thought the bill was on course, having passed the Senate and having six hours to pass the House. She had even started crafting celebratory statements, thinking it was a foregone conclusion, before realizing the gauntlet Republicans had planned in the House, which had passed the stronger version of HB 1099 in the first place.
It's not clear why the House waited so long to bring HB 1099 to a vote. Even with the scope challenge delay, the House had the bill from the Senate (which had to pass it first since they chaired the conference committee) shortly after 6pm. But the House didn't resume floor session until closer to 7:30pm, taking an inexplicably long dinner break after also breaking around 3pm. The lack of urgency opened the door to the House Republicans' filibuster strategy and could have been avoided if the legislature had just passed the bill earlier in the day or earlier in the week.
What would have HB 1099 achieved?
If HB 1099 had passed, the GMA, which guides the how local jurisdictions do their comprehensive planning, would have been updated in several respects, including:
Ensuring that planning processes are guided by environmental justice principles. "The bill required that jurisdictions prioritize emissions reductions in overburdened communities to maximize co-benefits of reduced air pollution and resiliency actions in overburdened communities that will disproportionately suffer from compounding environmental impacts," Futurewise noted.
Encouraging development in urban areas where adequate public facilities and services exist;
Reducing sprawl by decreasing the inappropriate conversion of undeveloped land into low-density development;
Encouraging efficient multimodal transportation systems that help achieve statewide targets for the reduction of greenhouse gas emissions;
Encouraging the availability of affordable housing to all economic segments of the state by promoting a variety of residential densities and housing types and preserving existing housing stock;
Promoting economic development throughout the state for all citizens, especially for unemployed and for disadvantaged persons and in areas experiencing insufficient economic growth;
Retaining open space and greenspace and enhancing recreational opportunities;
Protecting and enhancing the environment and the state's high quality of life, including air and water quality;
Ensuring that comprehensive plans, development regulations, and regional policies, plans, and strategies

adapt to and

mitigate the effects of

a changing climate, support state greenhouse gas emissions reduction requirements and state per capita vehicle miles traveled goals, prepare for climate impact scenarios, foster resiliency to climate impacts and natural hazards, and protect and enhance environmental, economic, and human health and safety.
First adopted in 1990, the GMA guides the growth of Washington State by setting the standard for how the cities and counties required to plan under it create their comprehensive plans. Since the GMA applies to a majority of jurisdictions across the state, its influence on how Washington approaches growth is considerable.
While it has been periodically updated over the past three decades, consensus has been growing in recent years that GMA needed to better address today's most pressing challenges like the state's housing affordability crisis and failure to take action on reducing greenhouse gas emissions to mitigate climate change. While the GMA has been largely effective at establishing an urban growth boundary and curbing exurban sprawl, it is relatively weak when it come to requiring dense sustainable development in existing built-up cities, let alone requiring cities to proactively plan to reduce climate emissions and apart to a changing climate.
HB 1099 was first introduced in the 2021 legislative session, but failed to attract enough support to advance. This year the bills' advocates felt more optimistic that it had a stronger shot at victory, especially after HB 1099 cleared the House, but the metamorphosis it underwent in the Senate revealed opposition it faced to be stronger than anticipated. Specifically, Rep. Kevin Van De Wege (D – Sequim) of the 24th District authored the amendment that gutted the bill in Way and Means Committee, a body which includes Sen. Mark Mullet (D – Issquah) of the 5th District, who has also been a frequent road block to climate legislation. The two Democratic climate delayers paired with the Republican members were enough to deadlock the committee, which is why the amendment passed.
A consequential bill fails to pass at a consequential time
The defeat of HB 1099 comes at a bad time. This year many Washington cities are beginning to work on major updates to their comprehensive plans for 2024 deadline, documents that will guide the next decade of the state's growth. But without the provisions in HB 1099, the comprehensive plans will not need to plan for creating housing affordability or greenhouse gas reductions. It's painful to consider what consequences will arise from our failure to respond to these pressing problems, and that not even a Democratic majority was enough to usher climate and housing action to success.
When you have a 57-41 majority, you pass your priority bills @WAHouseDems

Unacceptable inaction on 1099. #WAcantwait @FuturewiseWA @SierraClubWASt https://t.co/SDRJxuXyuH pic.twitter.com/stAVOehGMr

— kyler (@kylerparris) March 11, 2022
In response to the end of the legislative session, Lieutenant Governor Denny Heck issued a long statement in which he touched on the legislature's failure to take action on housing.
My candor compels me to admit I am disappointed the Legislature did not make more significant progress on one of the most urgent and widespread issues facing Washingtonians: the rapidly rising cost of housing and the lack of housing supply.

Washington has the fewest number of housing units per household of any state in the country. This is an embarrassment and an enormous restraint on equitable economic growth in our state. Frustratingly, there is widespread, bipartisan agreement on the nature of this problem and the most effective step the state could take: legalizing middle housing options statewide.

While legislative politics prevented the necessary compromises from taking shape this session, our housing crisis will only worsen until we join our West Coast neighbors in passing laws to allow the building of more housing of all types that are affordable to all residents.

Lt. Governor Denny Heck
The fact that a bill like HB 1099 which was broadly supported by Democrats and was negotiated over a two-year period by stakeholders from across the state failed, shows how difficult reaching any level of consensus or compromise has become in Washington State politics across — and even sometimes within party lines. Republicans are unwilling to budge an inch, but Democrats are unable to present a strong enough united front to take on their resistance, distracted by parochial concerns or powerful self-interested lobbying groups.
It can only take one powerful lobbying force to kill a bill. Even the Association of Washington Cities — which led the charge against HB 1782 — was onboard with HB 1099 and scrambling to help push it over the top yesterday, Futurewise's lobbyist Bryce Yadon said. But the Washington Association of Realtors lobbied hard against the bill, as their members profit off of the state's housing scarcity and new suburban development slipping through the urban growth boundary, particularly in scenic rural areas. Moreover, Yadon said Washington Realtors appeared to be out for revenge after a Futurewise-backed bill closing an illegal sprawl loophole (SB 5042) passed earlier this session. Incidentally, the Washington Realtors politcal action committee contributed $2,000 to Mullet's reelection campaign and $500 to Van De Wege's in 2020.
In response to how to move forward from this defeat, Ptacek of Futurewise acknowledged that the future is uncertain. "What happens now? At this moment, to be honest I don't know yet. Today, I am just going to feel anger and sadness and heartbreak," she wrote, before going on to explain that the organization would convene later in the day to begin planning for its next steps.
Yadon said the Washington Can't Wait coalition will likely work with local jurisdictions to implement parts of the bill on a voluntary basis with some prodding from the State via Commerce rulemaking. Local leaders such as Pierce County Councilmembers Ryan Mello and Derek Young have stressed how important the HB 1099 approach is to their local Comprehensive Plan updates so it could be some ideas are salvaged.
Just as yesterday was the time for action for housing and climate, today is as well, and tomorrow will be too. Whether it be wildfire smoke or visible homelessness worsened by a statewide housing shortage and affordability crisis, there are so many easily observable signs that our state is not on track for a sustainable future. So even in the face of defeat, advocates for bills like HB 1099 need to press on. Republican resistance is not insurmountable force and it should not be treated as such. Democrats enjoy a 57 to 41 advantage in the House and a 28-21 edge in the Senate, but they do not act like it.
In a midnight media availability, House Speaker Laurie Jenkins (D – Tacoma, 27th District) blamed Republicans and a short session for the failure, but they could have easily written a longer session into law or asked Governor Jay Inslee to call a special session to pass this vital bill. It doesn't appear they will.
There were also victories achieved during this session, notably the passage of Move Ahead Washington, an imperfect, yet still transformative transportation package particularly in regards to investments for transit. Increased funding to address homelessness passed in the state supplemental budget emerges as another bright spot as well.
The last minute defeat of HB 1099 stings, but it will definitely not be the end of story of the fight for climate and housing action in Washington State.
Doug Trumm contributed to this reporting.
This article was updated with the comments from Bryce Yadon and Alex Brennan shortly after publication.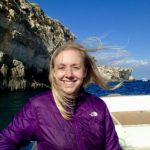 Natalie Bicknell Argerious (she/her) is a reporter and podcast host at The Urbanist. She previously served as managing editor. A passionate urban explorer since childhood, she loves learning how to make cities more inclusive, vibrant, and environmentally resilient. You can often find her wandering around Seattle's Central District and Capitol Hill with her dogs and cat. Email her at natalie [at] theurbanist [dot] org.