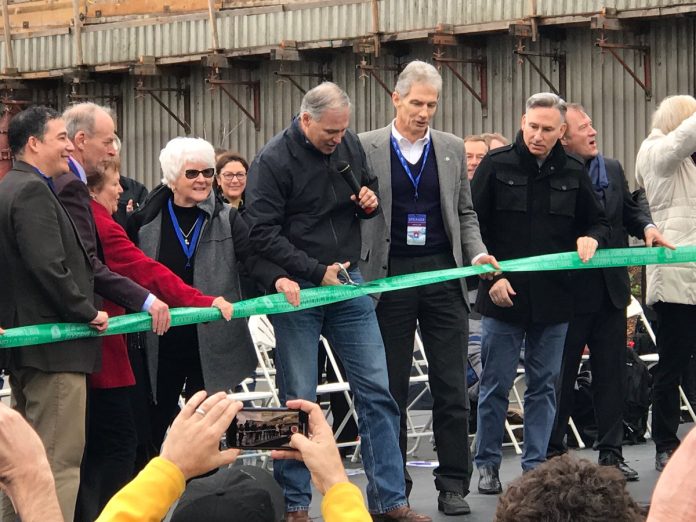 The $16.9 billion Move Ahead Washington transportation package faces a large funding gap after State House passed a version of the bill Tuesday that cut a controversial exported fuel tax, which had earned the ire of leaders from Oregon and other nearby states but had raised $2 billion in revenue over 15 years. Ideas are floating around how to balance the package in conference committee, but none are without their detractors. It's clear the best fix is to cut highway expansion that would take the state backwards on its goals of promoting climate justice and reducing pollution anyway. A recent poll also indicates highway expansion is not popular with Washington voters, further strengthening the case for prioritizing funding for other investments like transit and affordable housing.
The Urbanist has signed on to a coalition sending a clear message: "Tell your lawmakers: Don't cut the transit, active transportation, electrification, and culverts. Don't cut maintenance and preservation. Don't rob the General Fund or the Model Toxics Control Act funds to replace lost revenue."
The coalition is made up of leading climate and mobility justice groups including 350 Seattle, Sierra Club, Front & Centered, Disability Mobility Initiative, Transit Riders Union, Feet First, and Seattle Neighborhood Greenways. These groups are excited about the $5 billion in transit, safe streets, and electrification investments funding by the Climate Commitment Act, but they also believe that doesn't excuse lawmakers from raiding other accounts to pump money into highway expansion.
Already the package siphoned $2 billion from the General Fund, which we argued would be better spent on building 10,000 affordable homes, creating 10,000 shelter beds, or boosting education. Further draining the General Fund would only double down on the misguided prioritization of highway expansion. The House's solution of pulling $1.5 billion from the State's Public Works Account also isn't ideal since local jurisdictions count on that fund to finance much need broadband projects and utility upgrades.
Send a letter to your state lawmakers urging them to cut highway widening projects and defend investments in transit, maintenance, fish culvert removal, and safe streets as they finalize the transportation package.
As we've noted in previous editorials, cuts won't be that hard to come by considering all the highway projects of dubious value in the package. Here's just five of the biggest clunkers among more than $4 billion worth of widening in all:
US-2 trestle – $210 million
Rightsizing the billlion-dollar Interstate Bridge Replacement (IBR)
Puget Sound Gateway – $434 million
I-405/SR-167 corridor improvements – $380 million
Legislators may have some sacred cows in the list above, but it's still much easier and wiser to cut from the lengthy highway widening list than sacrifice important road and bridge maintenance projects that have long been delayed and neglected. Politicians love ribbon cuttings, but that doesn't mean future generations will look back at opening ceremonies for multi-billion-dollar highway expansion as fondly as dignitaries do today. We're running out of time to course correct on climate change, and sadly earlier this week the State Senate gutted one of the most important climate bills in play this session: HB 1099. Where is the climate leadership from State Democrats?
Climate groups have already warned about how much carbon pollution is baked into the proposal: "350 Washington used a highway pollution calculator developed by RMI to calculate the emissions that will be generated by these 14 projects which could add up to one billion vehicle miles traveled (VMTs) per year. All those VMTs are projected to release up to 10 million metric tons of CO2e and will add air pollution that causes asthma and other diseases in vulnerable communities, especially in South King County and Spokane."
Car pollution doesn't just entail climate-destroying carbon dioxide, it also emits particulate pollution especially harmful to low-income communities living near state highways. Plus more vehicles miles traveled also means more life-altering crashes and less progress toward zero road deaths by 2030, as the State has pledged to achieve with little success so far.
"Every mile of highway expansion means more children dead in vehicle collisions and a higher number of cardiovascular and preterm births from air pollution," said Dr. Annemarie Dooley of Washington Physicians for Social Responsibility in a statement. "The exact opposite is true for every extra mile of bus, rolling, and strolling infrastructure. Biking alone is associated with 40% reduction in cardiac and cancer deaths. Where to put transportation funds should be an easy decision for legislators."
We couldn't agree more. Let's put the health of Washingtonians first and kick our highway widening habit.
Send a letter to your state lawmakers.
The Urbanist's editorial board consists of Natalie Bicknell Argerious, Stephen Fesler, Shaun Kuo, Ryan Packer, and Doug Trumm.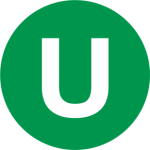 The Urbanist was founded in 2014 to examine and influence urban policies. We believe cities provide unique opportunities for addressing many of the most challenging social, environmental, and economic problems. We serve as a resource for promoting and disseminating ideas, creating community, increasing political participation, and improving the places we live.