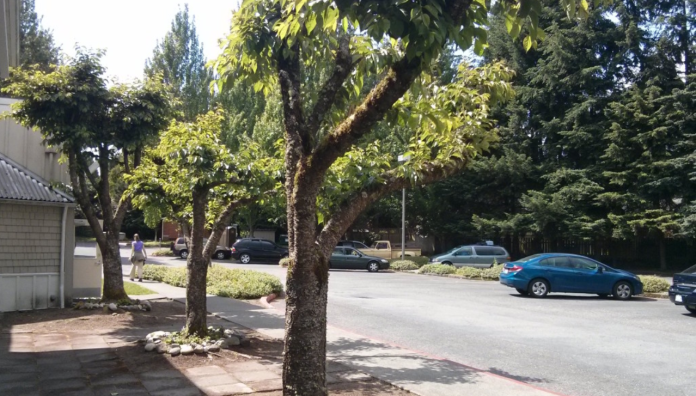 Last Monday, Bellevue City Council unanimously advanced an ordinance to craft a city-sponsored safe parking program for homeless residents living in their vehicles. City staff have been directed to create an implementation plan for a one-year pilot program, including a legal analysis, key performance metrics, and a cost estimate, which are all slated to come back to Council as a line-item in the city's budget later this year.
According to the King County Regional Homeless Authority's (KCRHA) Point-in-Time Count from 2020, approximately 300 unhoused residents were living in their vehicles on the Eastside. During an informal count in December 2021, Bellevue city staff observed 83 separate vehicle residences throughout the city. At Monday's presentation, staff emphasized that both figures likely represent an undercount of the actual homeless population in the region. According to staff, there are currently four safe parking programs across the Eastside, with space available for 70 vehicles total, so there is still a significant gap between the observed need and the spaces currently available.
With Monday's vote, Council advanced a program model that will use city-owned land and contract with an external service provider to offer around-the-clock staffing and case management services. Early estimates from staff peg the program cost between $30,000 and $55,000 per month. By using city property, Bellevue could offer a program that caters to a wider variety of residents and vehicle types than what religious organizations are currently able to handle.
Current land use codes already allow for religious organizations to use their own property to offer safe parking services, but they are limited by the resources and time that their congregations are able to provide. Under staff's proposal, religious organizations that want to start a safe parking program would have access to the city's contracted case management services.
Karina O'Malley, Safe Parking Coordinator at Lake Washington United Methodist Church, spoke during public comment to thank Council for action on the issue. "[Safe parking] is a quick, inexpensive intervention for a very under-served segment of the population and has enormous positive impacts," O'Malley shared. "Safe parking reduces the trauma and risk for people living in vehicles and makes providing them resources much more effective and efficient. It prevents people from falling further into crisis."
Although Council support for the plan was unanimous, the tone of comments differed substantially between the progressive and conservative caucuses. A line of questioning from Councilmember Jennifer Robertson implied she would want implementation of a Safe Parking program to be coupled with increased enforcement of parking violations. Staff responded that enforcement of parking violations for homeless individuals had been made "complex" by a State Supreme Court ruling which affirmed that towed vehicles counted as homes for those living in their cars, but that implementation of a safe parking program would consequently reduce the need for people to park on the street. According to a staff memo, Bellevue's pilot program would likely only have space for 20 vehicles, meaning that there would still be a significant gap between the experienced need and the space available in the city-sponsored program.
In his comments, Deputy Mayor Jared Nieuwenhuis asked that staff look at program models where residents would be required to leave during the day, presumably encouraging them to look for a job or acquire further training and skills. However, that same staff memo says that best practices call for allowing residents to park 24/7, as such a policy "accommodates participants who may work at night and better
supports a range of needs across vehicle residents." Both Nieuwenhuis and Robertson sought more information on where the potential pilot program would be located, but staff shared that precise site identification would not occur until further in the implementation process and would feature significant community outreach.
Councilmember Janice Zahn, who spearheaded the initiative during previous Council Priorities discussions, cautioned against levying additional restrictions during the pilot phase of the project. "I think during the pilot, we want to meet people where they are at… I would encourage us not to put a bunch of restrictions out there, because that may not be what the community or what that person in the vehicle needs."
Expanding on comments from Robertson about the need for the program to be temporary, Councilmember John Stokes emphasized the importance of creating enough affordable housing so that city residents would no longer need to live in their vehicles. Stokes has repeatedly urged Council to move more quickly on affordable housing actions than what was called for as part of the city's 2017 Affordable Housing Strategy.
Bellevue's not the only local jurisdiction that's looking at safe parking programs. In Seattle, the Low Income Housing Institute (LIHI) is responsible for crafting a safe parking program that's accessible to people living in RVs. And earlier this year, Pierce County Council approved a safe parking pilot program after it had previously been vetoed by Pierce County Executive Bruce Dammeier.
There's still significant work to be done before Bellevue's program will come online. After Council approves the budget line item during their financial deliberations at the end of the year, the city would still need to select a provider for the program's case management services. "I wish we could do it a lot faster," Councilmember Stokes shared, "but we're getting on a pretty good path and I appreciate that."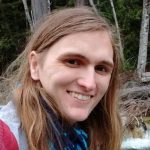 Chris is a UW Environmental Sciences graduate who moved to Bellevue in 2015. When he's not busy being an urbanist fox on the internet, he's working on the Eastside to support efforts reducing greenhouse gas emissions and going to city council meetings to denounce the hegemony of automobile infrastructure. Follow him on Twitter at @Deutski1.