We're excited to host Darya Farivar at our upcoming Urbanist Meetup on Tuesday October 11th. The Zoom session opens at 6:15pm. Farivar serves as policy director at Disability Rights Washington, and is now is running for State Representative in the 46th Legislative District (Northeast Seattle) in an open seat vacated by Rep. Javier Valdez's run for State Senate. The Urbanist Elections Committee has endorsed her in the race.
Farivar faces off with Lelach Rave, a doctor who is running in the centrist lane. Housing policy is a differentiator in this race. Farivar supports expanding missing middle housing in the district and endorsed the effort led by Rep. Jessica Bateman (D – Olympia) to set a statewide minimum zoning standard near frequent transit, which took the form of HB 1782. That bill that didn't make it out of the house this year, but might fare better with more firm supporters like Farivar in the legislature. Rave, in contrast, has avoided taking a stance on HB 1782 or missing middle housing reform and skipped The Urbanist's endorsement process.
"As the daughter of Iranian immigrants, Darya Farivar understands the incredible promise of America. She also understands that we only reach that promise when we treat our most vulnerable right," her website states. "Darya started her career working with children who have communication disorders. From there, she advocated for immigrant and refugee youth with developmental disabilities."
Farivar's work at Disability Rights Washington, meanwhile, puts her on the frontlines of efforts to expand transit access, mobility justice, and climate action across the state.
We're excited to talk about her campaign platform and what she hopes to accomplish in Olympia. If you'd like to learn more or get involved, check out Farivar's webpage.
The meetup will start with organization updates and announcements and Farivar will give a brief talk at 6:30pm before taking questions from our moderator, including those selected from the registration form and the chat. We hope you can join us!
Watch the video of the talk: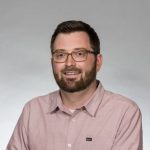 Doug Trumm is publisher of The Urbanist. An Urbanist writer since 2015, he dreams of pedestrianizing streets, blanketing the city in bus lanes, and unleashing a mass timber building spree to end the affordable housing shortage and avert our coming climate catastrophe. He graduated from the Evans School of Public Policy and Governance at the University of Washington in 2019. He lives in East Fremont and loves to explore the city on his bike.