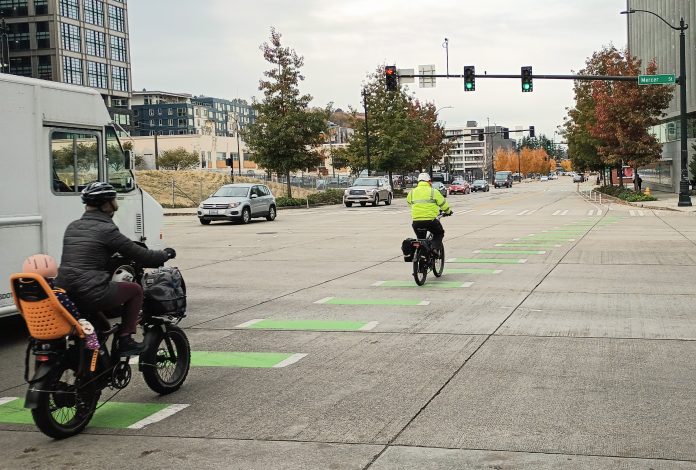 Washington State's incentive programs for hybrid or fully electric vehicles give consumers a reason to choose those vehicles over gas power. To date, no program has implemented an incentive to entice buyers to go with an electric bike. That could change with a provision included in King County's 2023-2024 budget, passed this week.
The budget requests that the County Executive's office assess the feasibility of implementing an e-bike rebate program in the county, with a deadline to report back by early summer of next year. The provision is included in the appropriation for to the county's new climate office, a $2.3 million effort to consolidate coordination of emissions reduction efforts happening within county government.
The language specifically directs the county to look at Denver as a model for an e-bike rebate program. Denver, which operates a consolidated city and county government, passed a 0.25% sales and use tax increase in 2020 that directly funds something called the Climate Protection Fund. The rebates, which started earlier this year, allow consumers to receive a $400 rebate on an e-bike no matter their income level, with an additional $500 for cargo e-bikes. People who provide proof of having a lower income, including qualifying for Medicaid, SNAP, TANF, or other income-restricted programs, qualify for a larger rebate of $1,200.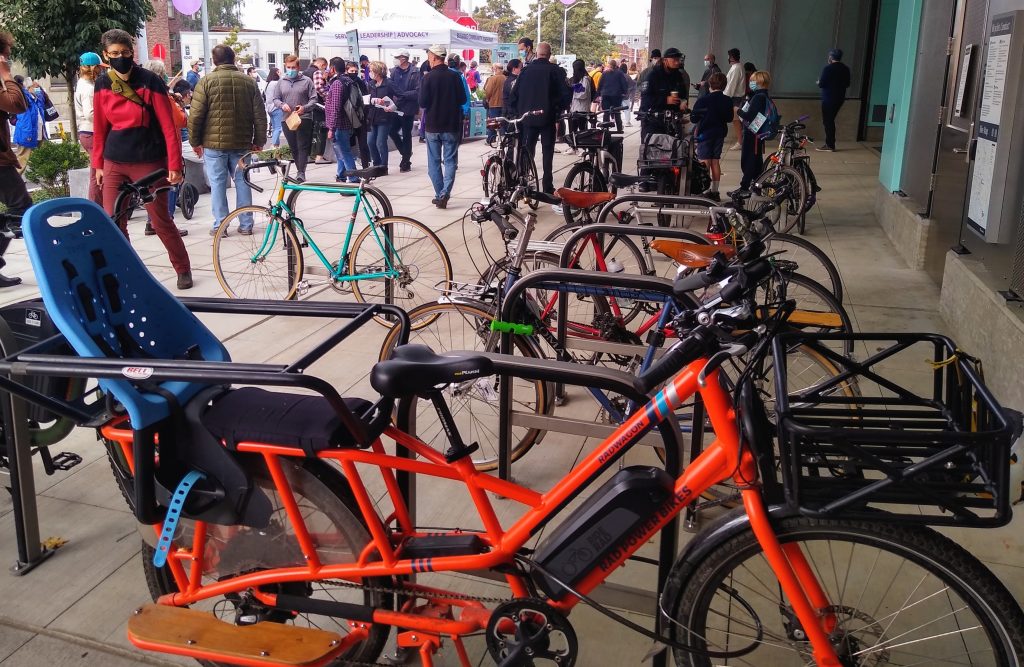 Denver had initially allocated $9 million to the rebate program, an amount that quickly proved insufficient to actually meet demand. "We thought the funding would last for three years but we used it all up in less than six months," Grace Rink, the director of Denver's Climate Office, which administers the program, told Denverite in October. The climate office is seeking additional funds to be able to restart the program in 2023 after the program had to be halted this fall. But before it was, over 4,000 Denver residents were able to use their vouchers, pointing to an incredible amount of pent-up demand.
The language in King County's budget asks the executive to submit a plan for an e-bike rebate pilot program by July 7, 2023, and asks the Executive to look at potential funding sources for such a program plus staffing levels that would be required to implement it. It specifically asks for an analysis of potential outcomes of such a program, "including but not limited to the impact on those communities traditionally underserved with regard to access to transit, as well as other county services."
Finding a dedicated funding source for such a program will likely be one of the biggest obstacles to overcome. In 2020, the county council increased the county's sales tax by 0.1% to pay for investments in permanent supportive housing, an authorization specifically made by the state legislature. Copying Denver's model of using an additional sales tax likely isn't politically tenable, and would draw criticism for being regressive. But given the current lack of parity between electric vehicle incentives and e-bike incentives, finding a way to make it work could pay huge dividends.
In 2021, State Representative Sharon Shewmake, now the State Senator-elect from the 42nd legislative district and a well-known cyclist, introduced a bill in the legislature exempting e-bikes and up to $200 in cycling related equipment from state sales tax. The overall amount that the bill would have exempted was modest, capped at $500,000 over the life of the bill, as an initial pilot. The bill was able to pass the House that year, but died in the state senate. In 2021, Governor Inslee proposed a $1,000 e-bike rebate alongside a $7,500 electric vehicle rebate, but the legislature turned down that idea. It's likely a similar statewide incentive will return at some point, though a full statewide rebate program is less likely than a sales tax exemption.
During the debate over that bill, an issue that come up repeatedly was why any sales incentive should specifically apply to e-bikes and not "analog" bikes. A frequent answer is that with higher price points, e-bikes have a higher barrier to ownership and are increasingly seen as not being replacement for a regular bike but as a replacement for a full-sized car. But there is an argument to be made that any incentives should include all types of bikes, and that including regular bikes could make bikes even more available to lower-income people.
Another idea that King County, or one of its cities, could copy from Denver is the idea of an e-bike lending library. Also funded by the climate fund, 70 e-bikes are available to check out from locations in four different Denver neighborhoods. Likely not intended to be used by many as a permanent replacement for their own bike, the lending libraries expose residents to the benefit of having access to an e-bike when they may be in need of an intermediate step between a regular bike and a car. E-bike lending libraries are expanding in other cities, with Oakland set to launch a 500-bike program soon.
The time for local governments to be standing on the sidelines of the e-bike revolution has clearly passed, with relatively low levels of subsidy shown to provide massive benefits, particularly to people who might not otherwise have access to e-bikes. The King County Council has set themselves up to be able to move quickly on the idea; all that's left is the follow through.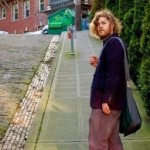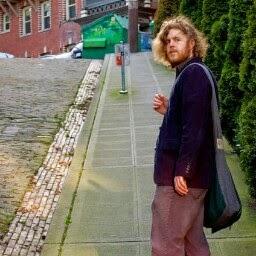 Ryan Packer lives in the Summit Slope neighborhood of Capitol Hill and has been writing for the The Urbanist since 2015. They report on multimodal transportation issues, #VisionZero, preservation, and local politics. They believe in using Seattle's history to help attain the vibrant, diverse city that we all wish to inhabit. Ryan's writing has appeared in Capitol Hill Seattle Blog, Bike Portland, and Seattle Bike Blog, where they also did a four-month stint as temporary editor.