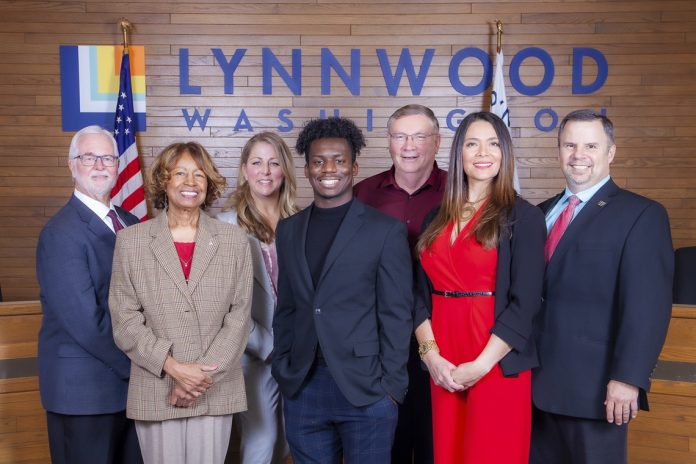 By close vote Monday, the Lynnwood City Council failed to override Mayor Christine Frizzell's veto of a bill repealing a $40 car tab fee, which funds city streets.
Mayor Frizzell issued her veto of the car tab ordinance at a October 31st meeting arguing the streets are a top priority for Lynnwood residents and city needs to invest in them via "$2.3 million of biennial, sustainable funding from license fees."
"Repeatedly, our residents, business partners, and visitors tell us the most important concern for our city is our streets," Frizzell said upon issuing the veto. "The roads we drive on, the signals that direct our traffic, the sidewalks and crosswalks we walk on, and the curbs and ramps specifically designed for our limited mobility community members represent over 300 lane miles of transit routes and are our most critical assets. They are also one of our most expensive assets."
Council President George Hurst, who sponsored the repeal legislation, scheduled the vote this Monday in an attempt to override the veto. Ultimately, he failed to garner enough votes to override the veto. Three of seven councilmembers voted against the override, and Shirley Sutton, who supported the ordinance at an earlier meeting, was absent. Hurst needed five votes to override the veto, but only Councilmembers Jim Smith and Patrick Decker joined him.
Councilmember Shannon Sessions echoed the mayor's points in the comments, and expressed frustration that the idea continues to eat up their time.
"Our streets budget has been low, and there's a variety of things this council is doing to make that more of a priority, which I'm really glad about," Sessions said. "Why would I take away this cost right now right as we are finishing up our infrastructure and planning for the downtown core, Link light rail, all this extra traffic? Our number one complaint in this city is the traffic. Why would I do anything to stop those things from happening finally when we're at a place where we have some momentum?"
Lynnwood Finance Director Michelle Meyer said the City does not have a plan to grapple with the loss of car tab funding. Projects relying on that funding would likely have to be shelved unless council raised property taxes or somehow found enough cuts in the general fund. In all, Lynnwood's transportation benefit district has a biennium budget of $10.3 million, Meyer said, but public works staff project the City of Lynnwood needs to spend between $13.5 million and $22.6 million per biennium to fix its roads and bridges. Cutting $2.3 million would blow a significant hole in that budget and take the city farther from its target.
Car tabs have been a perennial issue in Lynnwood, with several past attempts to zero them out from within the city. Pile on top the statewide ballot measures from Tim Eyman, mostly recently with Initiative 976 — which passed narrowly statewide in 2019, but was struck down by the courts as unconstitutional shortly thereafter. Hurst said I-976 passed in Lynnwood and he took that as an endorsement of his repeal legislation.
Last year, car tab repeal failed after then-Mayor Nicola Smith vetoed a similar ordinance and a 4-3 vote failed to overturn the veto. Councilmember Julieta Altamirano-Crosby supported the repeal last year, citing pandemic impacts, but flipped this year to oppose the repeal. She said she evolved as she saw that support for funding streets was strong as she canvassed residents along with Public Works Director Bill Franz.
"I invite all of the city council to do their homework: to go outside and drive our streets," Altamirano-Crosby said.
As Altamirano-Crosby's "drive" comment alluded, Lynnwood has taken a windshield perspective prioritizing cars in its transportation spending. While Lynnwood did pass a Complete Streets ordinance earlier this year, The Urbanist's Ryan Packer noted it was fairly toothless, leaving pedestrian and bike safety as a secondary concern to the primacy of cars in practice. Packer noted that Lynnwood received a $25 million federal RAISE grant funding a new Poplar overpass of I-5 with six car lanes, narrow sidewalks, and paint-only gutter bike lanes. Lynnwood is also in the process of widening SW 196th Street to seven lanes right near its new light rail station set to open in late 2024.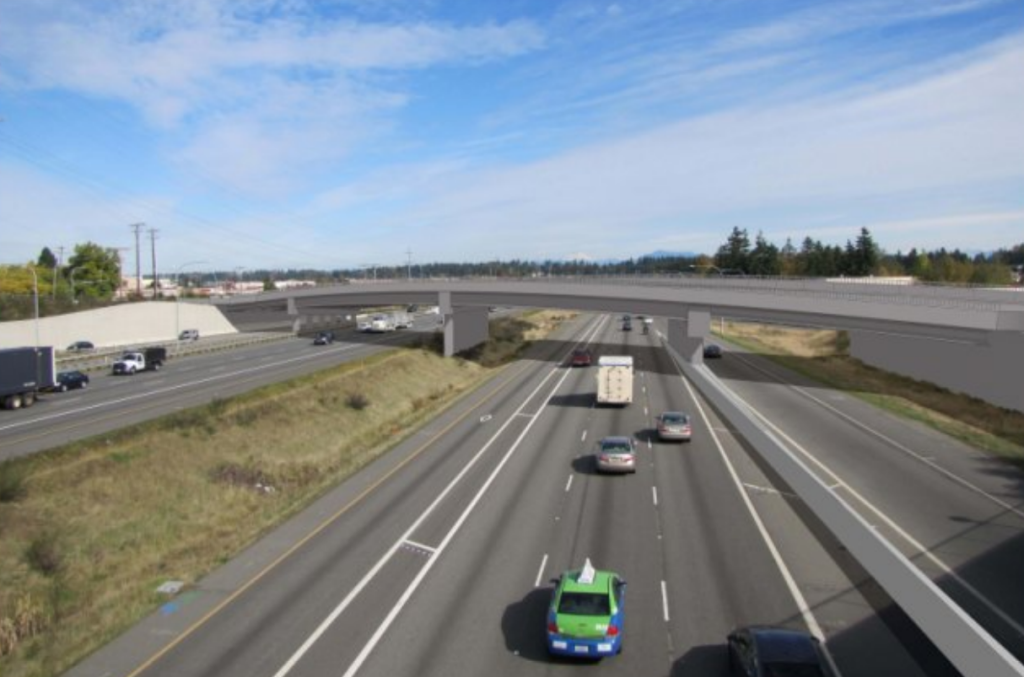 Repeal backers Smith and Decker each said they'd "roll up their sleeves" to find budget savings to fund transportation, which they agree is a priority. They declined to offer any specific cuts they'd make to replace the millions in car tab funding they supported cutting. While making an argument about helping low-income residents, the pair also seem to support using the sales tax (a regressive tax that falls hardest on the poor) to fund transportation projects.
The City has designated the area around its light rail station "Lynnwood City Center" and sought to funnel much of the city's growth to this area. Construction has taken off in the Lynnwood City Center. Earlier this year, the Lynnwood City Council flirted with pumping the brakes on growth, but averted that outcome. Smith and Decker were the two votes that held firm for slowing City Center housing development and stressed traffic concerns in their comments at the time.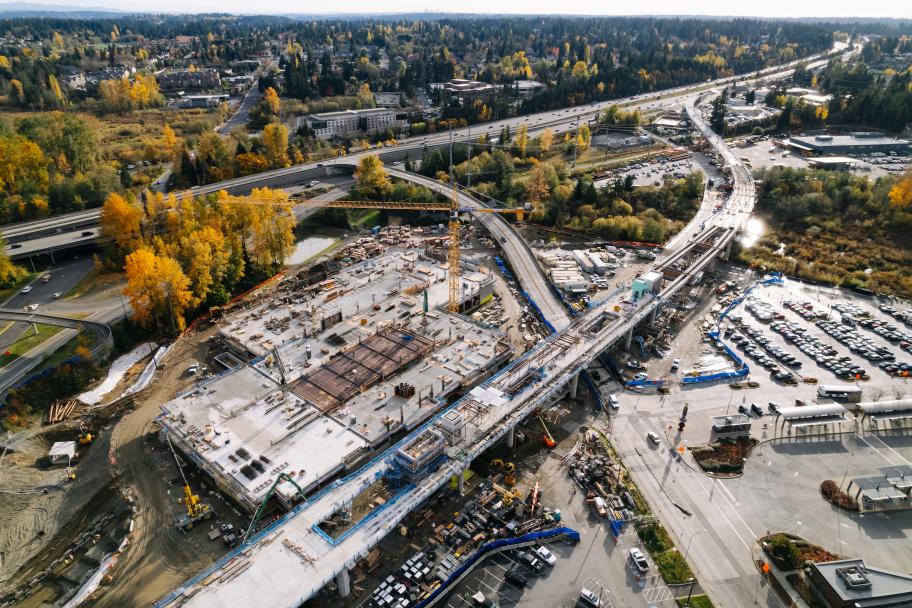 "The only people that would benefit on this are the developers that would come in, they would make millions of dollars, they would leave, after they build these apartments, and then we're stuck with the additional traffic," Smith said. "We need to be looking at the livability of the citizens of Lynnwood," Smith said.
Decker argued Lynnwood should center cars in its transportation planning even after light rail reaches the city.
"I'm not buying that because of its proximity to the transit center that nobody's going to buy a car," Decker said. "I'm not buying that nobody's going to jump in their car to drive to the [Alderwood] mall. This is Washington, it rains — a lot. It's a huge deterrent to people walking distances to get where they're going."
Cars continue to be a priority in Lynnwood, which has created a dilemma for councilmembers seeking to both lower car tab fees and increase spending on roads. The transition to a transit-oriented multimodal city may be a slow one, but Lynnwood has kept one more tool to fund that work — should they embrace it.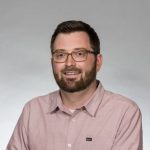 Doug Trumm is the executive director of The Urbanist. An Urbanist writer since 2015, he dreams of pedestrianizing streets, blanketing the city in bus lanes, and unleashing a mass timber building spree to end the affordable housing shortage and avert our coming climate catastrophe. He graduated from the Evans School of Public Policy and Governance at the University of Washington. He lives in East Fremont and loves to explore the city on his bike.