Participate in the online survey and influence decades of future Amtrak Cascades passenger rail service.
Work has begun on the first phase of the Amtrak Cascades Service Development Plan (SDP), which will serve as a blueprint for Amtrak Cascades passenger rail service for the next two decades. The last Amtrak Cascades long range plan was completed in 2006 — and much of it was never brought to fruition. This time around, Amtrak has the opportunity to create a service plan that will help passenger rail thrive in the Pacific Northwest, but it will need public support and engagement to get things right.
As part of the preliminary work on the SDP, Amtrak Cascades is asking people to complete a short survey by February 24th focused on questions related to people's travel habits and needs on the I-5 corridor. This part of work to identify travel trends likely to affect future ridership, which will be used to develop future service scenarios. Amtrak Cascades needs to hear from people who use their passenger rail service for travel, or who want to use it, but are hindered by factors like limited service.
Survey participants also have the option to enter a raffle to win two tickets on Amtrak Cascades and two concert tickets to see Ed Sheeran this summer.
For readers interested in learning more, Amtrak Cascades has prepared a webinar on the SDP, which will be held online on February 7th from 5:30 to 6:30pm. No advance registration is needed, but reminder emails will be sent to people who subscribe to the Amtrak Cascades Future Planning mailing list.
In 2006, the vision was for Amtrak Cascades to offer 13 daily roundtrip trains between Seattle and Portland, and four daily roundtrip trains between Seattle and Vancouver, BC, in 2023. But even before the pandemic led to a steep decrease in passenger rail service, with international service halted between March 2020 and September 2022, far fewer trips were being offer than what had been projected.
The current plan is for service to be restored to the pre-pandemic levels of six daily trips between Seattle and Portland and two daily trips between Seattle and Vancouver, BC, during 2023.
This is despite the fact that the region has seen a steady increase in population, particularly in urban centers like Seattle, which was one of only 14 cities in the US to gain 100,000 or more residents over the last decade.
In addition to the survey, Amtrak Cascades is also gathering input on its Preliminary Purpose and Need Statement, which will explain the goals of the long range plan and the needs it is intended to address. Comments and suggestions on the plan can be submitted to CascadesSDP@wsdot.wa.gov.
According to Arvia Morris, a volunteer with Climate Rail Alliance, one of the key pieces of feedback needed from the public is "more trains, less lanes and planes."
"Greater reliability, shorter trips and higher frequency drive mode shift to rail," Morris said in an email to The Urbanist.
Morris also highlighted that Washington State Department of Transportation (WSDOT) should be committing to the "high growth scenario" for Amtrak Cascades in the 2019 Washington State Rail plan (pages 47-49) which will require investment in rail infrastructure.
"The new train sets due to be operational by 2026 are built to go 125mph. Why put them on tracks that are constrained to 30-79mph if you don't have to? WSDOT should be preparing for the new trainsets by upgrading infrastructure now with federal grant applications," Morris said.
Make sure to complete the survey and email your comments and suggestions on the Purpose and Need Statement to CascadesSDP@wsdot.wa.gov by February 24th.
Note: This article was corrected on Jan. 25 to reflect that the date of the webinar is February 7th.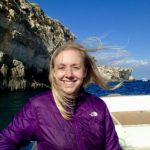 Natalie Bicknell Argerious (she/her) is a reporter and podcast host at The Urbanist. She previously served as managing editor. A passionate urban explorer since childhood, she loves learning how to make cities more inclusive, vibrant, and environmentally resilient. You can often find her wandering around Seattle's Central District and Capitol Hill with her dogs and cat. Email her at natalie [at] theurbanist [dot] org.