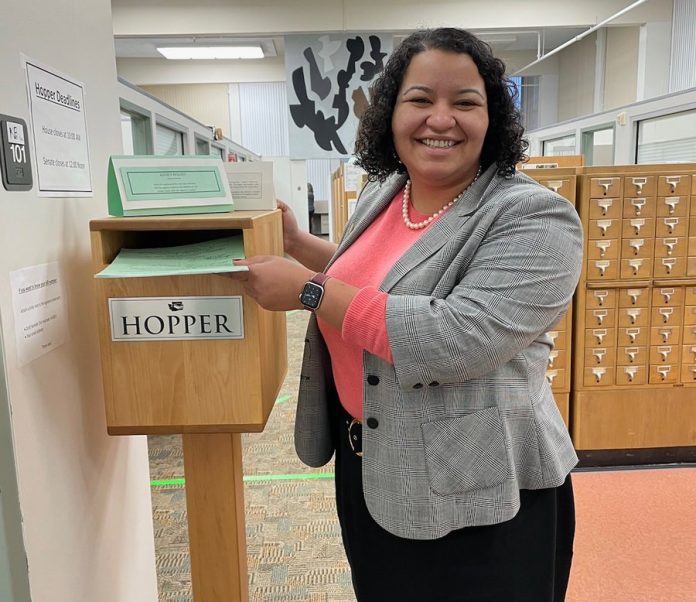 "This is the year for bold progress to make sure everyone has a home," Sen. Marko Liias (D – Edmonds) said in a tweet shortly after dropping a bill aimed at encouraging denser housing near rapid transit. On Saturday, Rep. Julia Reed followed up on Liias' SB 5466 by introducing the companion bill in the House: HB 1517.
Those set of companion bills dovetail with an effort to tackle single family zoning by requiring cities to allow missing middle housing options up to sixplexes in those areas. The Urbanist already put together a primer on that sixplex bill, HB 1110, which was spearheaded by Rep. Jessica Batemen (D – Olympia) and Rep. Andrew Barkis (R – Eatonville) and focused on loosening restrictions in the broad swathes of cities set aside for only detached single family homes.
A recent Urban Institute study found 70% of Seattle and Bellevue residential land is zoned single family, while in cities like Mercer Island and Lake Forest Park that number is closer to 90%. The study found that biggest way to increase housing production is to zone for denser multifamily zoning near transit.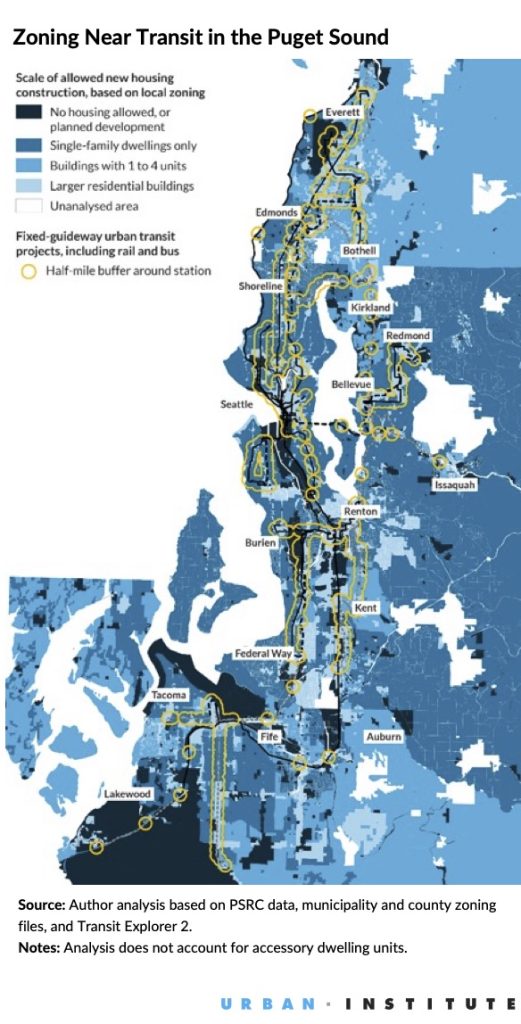 The newly introduced transit-oriented development (TOD) bill is aimed at requiring greater density near rapid transit and ferry terminals. Today, a significant portion of such areas are zoned for single family homes, no residential use whatsoever, or are subject to onerous and costly parking requirements. SB 5466 would loosen parking requirements and increase minimum density requirements.
"Major transit investments could transform regional mobility, but local rules currently limit housing growth," the Urban Institute authors wrote. "Most housing is built in neighborhoods zoned for multifamily housing, but about one-third of station-adjacent land is zoned for only single-family homes. Almost 50% of this land requires at least one parking spot per unit, adding to housing costs."
The bill could work in harmony with Housing Benefit Districts, proposed in HB 1111, which has the goal of acquiring and setting aside land in transit-rich areas for affordable housing development. Guest contributor Ron Davis penned a case for housing benefit districts in The Urbanist last year when the bill was first introduced. That bill didn't advance in a busy short legislative session, but sponsors plan to mount a bigger push this session.
Liias declined to comment for this story, but he told PubliCola that TOD was more popular than missing middle housing, as reported in a recent Ryan Packer article.
"As I talk to my constituents, I've got folks in Edmonds, Lynnwood, Mukilteo, that are really wary about missing middle [housing]," Liias told Packer. "When I talked about transit-oriented development, virtually everybody's in agreement that we should be siting more housing next to transit. That's a much more consensus perspective."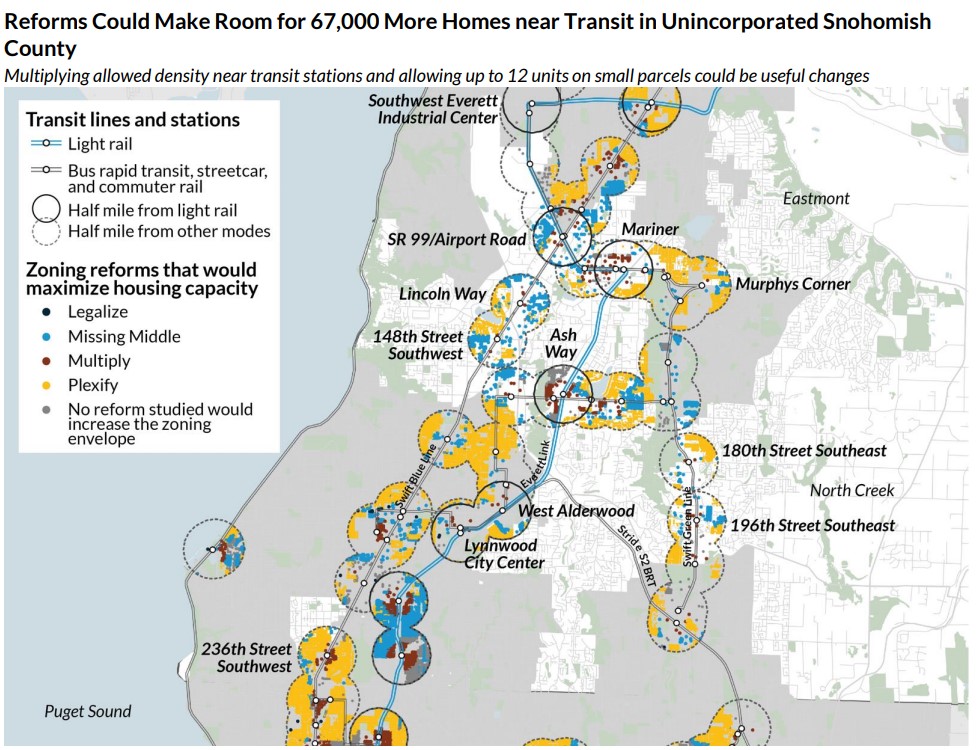 Despite his constituents' wariness, Liias is signed on as a co-sposnor of SB 5190, the Senate companion of Bateman's HB 1110.
While statewide polls indicate that missing middle housing is popular with voters, some cities — and Edmonds, Mukilteo, and Lynnwood have been among them — have seen their city councils grow more hostile to new housing and more deferential to residents concerned about preserving single family neighborhoods. Whether that opposition trips up HB 1110 remains to be seen, but lawmakers strategy this session also entails forging ahead on multiple paths to make progress on housing policy.
The TOD bill appears set to provide a significant jolt to housing production if it passes. "The legislation provides development targets within the 1,320 yards around light rail and bus rapid transit station areas and gives local jurisdictions flexible tools to meet these targets in ways that reflect the unique characteristics of their communities," a spokesperson for Sen. Liias wrote in a press release. "The Urban Institute predicts that this approach will create hundreds of thousands of new housing units close to the frequent transit service that will help families and workers commute to work and services efficiently."
The bill seeks to achieve density in transit-rich areas by setting a minimum floor area ratio (FAR) average. FAR averaging is a wonky concept, but Sightline Institute's Dan Bertolet had a great breakdown in his article on Liias' TOD bill. The explainer video below also provides an introduction to FAR, which in a nutshell determines how much you can build on a lot. Higher FARs allow for taller buildings or buildings that cover more of a lot, and thus the opportunity to build more square footage in a given area.
The TOD bill establishes two tiers:
"A transit station hub is a quarter-mile radius circle around fixed rail stations," Bertolet wrote. "In station hubs, the bill requires a minimum average allowed FAR of 6.0. That FAR is typical for an eight- or nine-story apartment building."
"A transit station area is a three-quarter-mile radius circle around fixed rail stations, bus-rapid transit stations, bus stops with seven-day service, and ferry terminals," Bertolet explains. "In station areas, the bill requires a minimum average allowed FAR of 4.0, which is typical for a five-story apartment building."
The flexibility comes in because local jurisdictions won't be required to set uniform zoning across the station areas. They can aim for higher density zoning in some areas while tapering back in other areas so long as they hit the FAR average overall, perhaps ending up with a mix of highrise and low-rise zoning. The use — residential, commercial, industrial, or mixed — is also up to the local jurisdiction.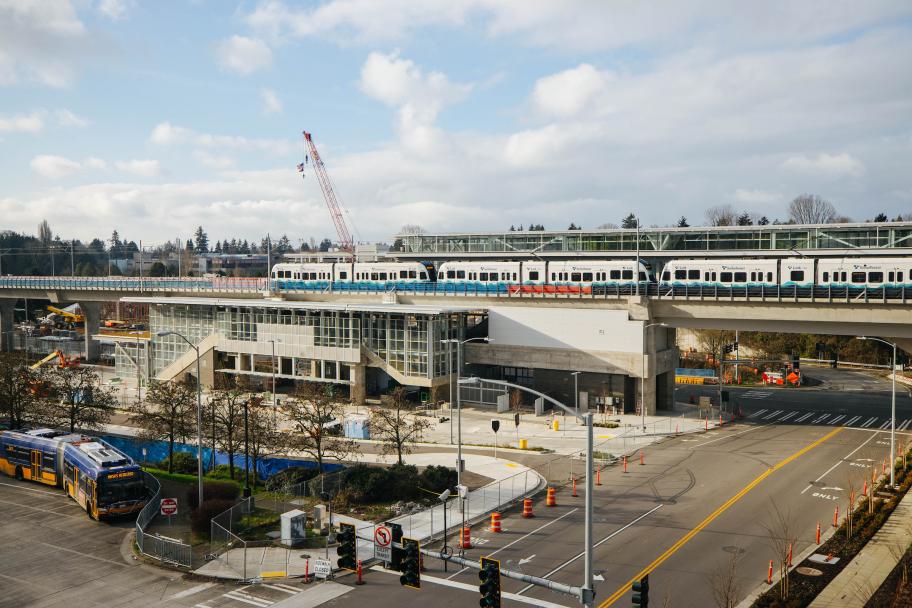 This could end up being problematic if jurisdictions opt against zoning for residential uses, since the primary goal of the bill is tackling the housing crisis, rather than ramping up production of commercial or industrial space. However, that flexibility is part of the sell to local jurisdictions, many of whom have opposed state zoning mandates in the past via the lobbying they fund through the Association of Washington Cities (AWC). Whether this flexibility is enough to get the AWC off state lawmakers' backs this time around will be interesting to see.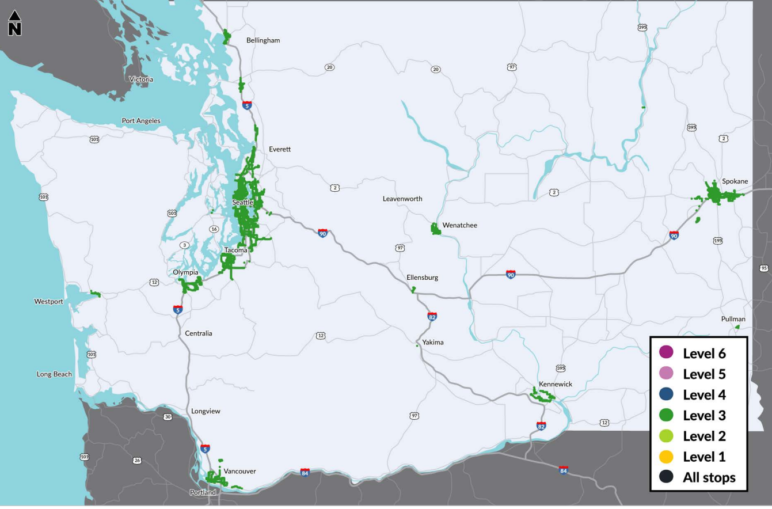 Another important factor to consider is what transit stops would trigger the TOD requirement. As currently drafted, the bill uses the Washington State Department of Transportation's (WSDOT's) definition of Level 3 transit stops which it defines as 30-minute headways at peak times and 60-minute service seven days a week. A good chunk of the bus service in the region can meet this standard.
The legislation includes incentives for affordable housing by increasing the FAR allowance by 50% for those buildings when targeted at households making 60% of area median income (AMI) or below. It also includes a competitive grant program for developments that reserve at least 20% of their homes for households for households making 80% of AMI.
Additionally, child care centers, small business storefronts, and three-bedroom homes would be excluded from the FAR count, providing an incentive for their inclusion in new buildings. Given the shortage of childcare providers and family-sized rental housing, these are wise measures.
SB 5466 tackles permitting backlogs and predatory delay by including another key exemption: "To streamline permitting, the bill exempts from SEPA [State Environmental Policy Act] review most development projects in transit station hubs and transit station areas as long as they are consistent with local comprehensive plans," Bertolet wrote.
To help local jurisdictions implement its requirements, the legislation instructs WSDOT to establish a new program offering technical assistance and planning grants. The idea behind tapping WSDOT for such a program is to underscore the connections between transportation and land use.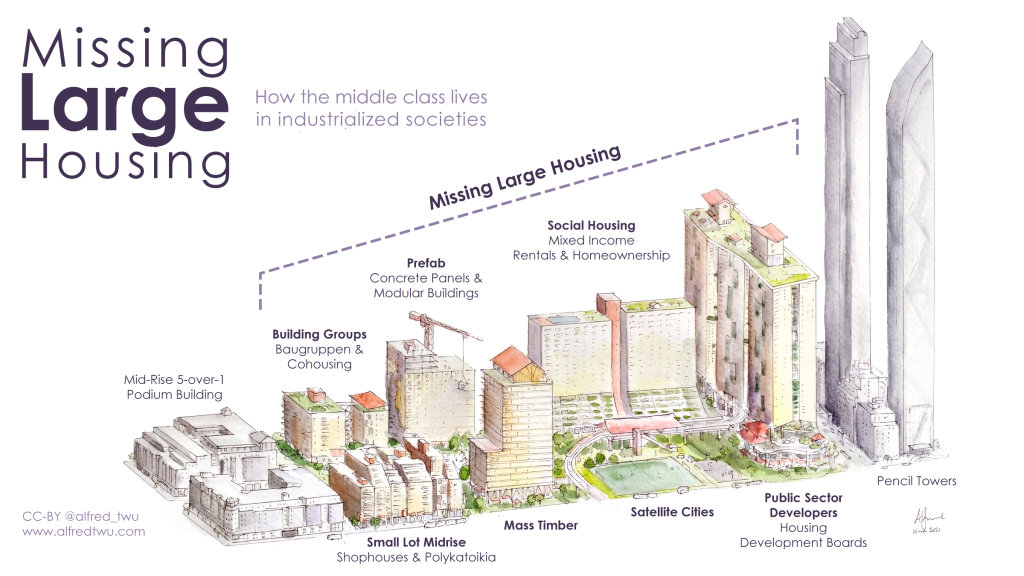 Overall the TOD bill combines a number of promising approaches and has great potential to relieve development bottlenecks near the state's huge investments in public transportation. The prospects for passing major legislation to increase housing supply appear greater than ever before. Three Republican senators have signed on to SB 5466, and both labor leaders and business leaders appear to staunchly in favor. This is a testament to how far the pro-housing movement has come and how severe the housing crisis has become.
"Housing development near transit corridors helps working families spend less time stuck in traffic and more time with each other," said April Sims, President of the Washington State Labor Council, in a statement. "These kinds of investments give people more choices and afford them the freedom to get to work, to the store, to school, and to places of recreation without having to rely on expensive vehicles or congested roads if they choose not to. This bill will help address both our housing crisis and traffic problems, while better utilizing the public transportation resources our state has invested in over the years."
When a Republican lawmaker is talking glowingly about walkability, it does feel like we are witnessing a sea change.
"The Legislature has been trying to find housing solutions for a few years," said Sen. Chris Gildon (R – Puyallup) in a statement. "I am proud to sponsor bipartisan legislation to make housing more affordable by increasing density near transit stations. More than 70% of Puget Sound residents say they want to live in a walkable neighborhood. This legislation will help make that a reality."
Urban Institute's TOD study found that loosening zoning within a half-mile of the Puget Sound region's light rail and bus rapid transit stops could increase the number of homes in those areas "by about 70% over the next decade, adding more than 60,000 units compared with the status quo." 60,000 additional homes in a decade in transit-rich and increasingly walkable areas sounds like a great place to start for both our housing crisis and environmental crisis.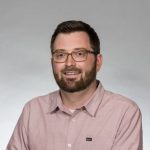 Doug Trumm is publisher of The Urbanist. An Urbanist writer since 2015, he dreams of pedestrianizing streets, blanketing the city in bus lanes, and unleashing a mass timber building spree to end the affordable housing shortage and avert our coming climate catastrophe. He graduated from the Evans School of Public Policy and Governance at the University of Washington in 2019. He lives in East Fremont and loves to explore the city on his bike.