Give today to celebrate a decade of The Urbanist.
The Urbanist will turn 10 years old in 2024. When we were founded in 2014 by a small group of volunteers frustrated with the lack of serious attention our region's leaders were giving to our linked housing, transportation, and climate crises, Seattle was only a year removed from having sent Mike McGinn — our city's single plausibly urbanist mayor — unceremoniously to the exits after only one term in favor of the far more establishment-oriented Ed Murray.
In the years since, The Urbanist has grown as an organization alongside the city's newest urbanist politics. We have also shifted from an all-volunteer crew to an organization with one full-time staff member and numerous paid contractors in addition to those same dedicated volunteers.
Our region has never had a crop of leaders — elected or unofficial — better equipped to see the right connections between the issues that matter who will take the actions that we know we need to deliver what we all want: Abundant housing, safe, sustainable, and reliable transportation, and a strong, just, and decarbonized economy.
Earlier this year, after five years of growing involvement with The Urbanist, I stepped into a new role as executive director. I see my role as being the bridge between the all-volunteer organization that stepped onto the Seattle scene in 2014 and The Urbanist of 2029, which I believe should play an even bigger role in Seattle and Puget Sound politics than it already does. Our region still needs a responsible voice for abundant and affordable housing, for safe and reliable transportation, and for a strong and just economy. Our region still needs The Urbanist.
That means that we need your support. We're still not able to pay all of our writers everything that we think they deserve. We're still not able to expand into a full-time team to give our publisher, Doug Trumm, all the editorial support he needs. We are still reliant on (incredible) unpaid volunteers for our events program, which takes a lot of work, and that so many of you have enjoyed as a vehicle to get to know our organization better. There's more to do, and we need money to do it well.
If you're able to give and find value in what we're doing, I strongly encourage you to give. If you're already giving and have room to grow your support, I encourage you to give more. Every dollar counts, and your generosity helps us build power for the world we all want to live in.
Thank you for reading. Thank you for supporting us. And thank you for a great first ten years of The Urbanist.
Fall 2023 Subscriber Drive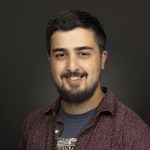 Rian Watt is the executive director of The Urbanist.