Braking news: Speed-limiting technology could soon be installed in County government cars.
King County could become the first local government in the Pacific Northwest to require vehicles in its non-revenue fleet to be equipped with speed-limiting technology. A newly released feasibility study recommends that the King County Council moves forward with a pilot program. The tech, called Intelligent Speed Assistance (ISA), is aimed at preventing serious or fatal car crashes that occur at high speeds by adding safeguards that make it harder for drivers to exceed posted speed limits.
The feasibility study, requested thanks to an amendment proposed by County Councilmember Claudia Balducci during last year's county budget process, looked at the potential to equip all vehicles in King County's official vehicle fleet — with the exception of King County Metro buses and vanpools that carry passengers — with some form of ISA.
The technologies that County Executive Dow Constantine's administration looked at could come in the form of "mandatory" ISA, in which a vehicle is equipped with the ability to actually reduce fuel injection or require an emergency override for a driver to be able to exceed the speed limit, or "advisory" ISA, which simply lets a driver know they are exceeding a posted speed limit through audio and visual cues.
The study recommends a cautious approach to modifying county vehicles, if the council were to move forward. "If ISA is recommended, a phased implementation plan is documented in this report, starting with a pilot program to assess the system's effectiveness and acceptance," its executive summary notes. "Results and scalability could be evaluated, followed by an assessment of qualitative impacts. Vehicles would be prioritized based on suitability, and decisions would be made to refine the implementation plan before expanding it further."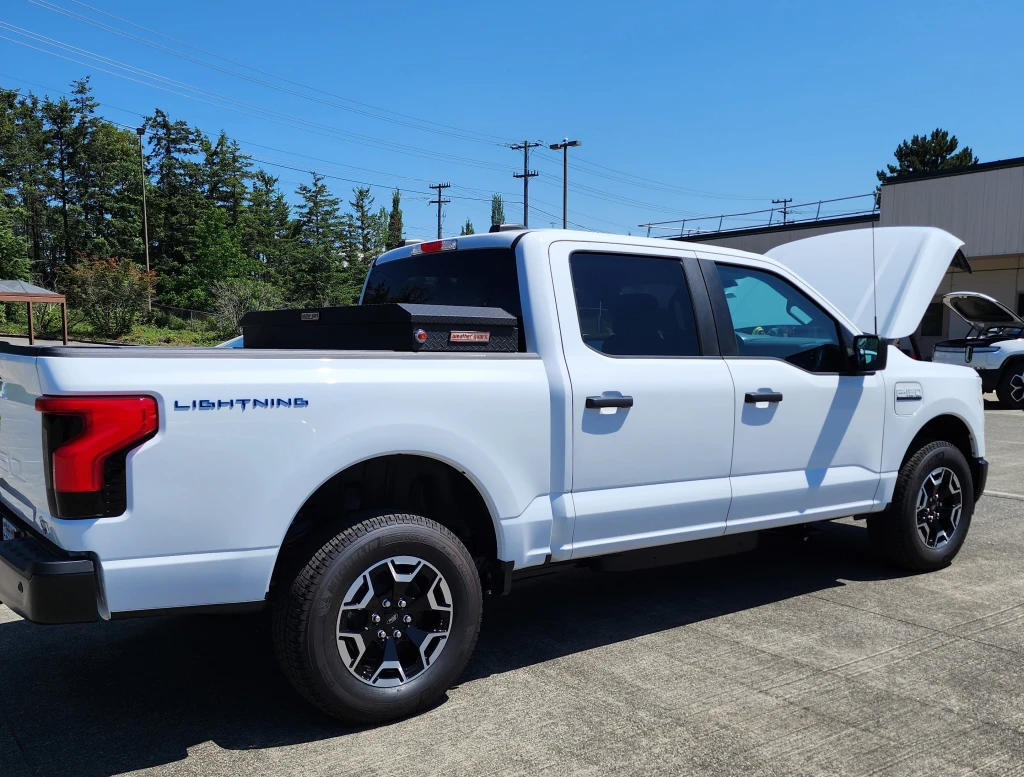 Reportedly, 96% of King County's light-duty fleet of around 1,200 vehicles would be able to be equipped with mandatory ISA, while all of them could see some form of advisory ISA. Costs would be relatively modest, at $1.5 million to install advisory ISA and $2.9 million for mandatory ISA across the entire fleet, with annual operating costs to maintain the systems at less than $1 million per year.
The report does offer a warning that installing ISA on county vehicles could detract the county from achieving its internal goals around conversion of its light-duty fleet to 50% electric vehicles (EVs) by 2025 and 100% by 2030. "It is essential for the Fleet Services Division to maintain focus on the transition to EVs," the study notes. "It is important to recognize that the integration of ISA technology could introduce complexities and potential impacts on the achievement of EV goals."
The feasibility study did not look at a pathway to adding ISA to the county's largest vehicle fleet, Metro's revenue fleet. But a successful pilot could pave the way to adding speed safeguards to Metro buses, which have seen successful adoption at other major transit agencies around the world. Transport for London, the transit agency for the entire Greater London Metro area in the UK, has been testing ISA technology since 2015, and last year completed a rollout of 360 transit vehicles, and is on track for a full rollout to the entire fleet of nearly 5,000 vehicles by 2032.
That 360-vehicle pilot showed a 62% reduction in speeding incidents, with no impact on the average travel time for buses fitted with ISA compared to vehicles that were not. "These are positive results that help demonstrate the significant potential of this technology, not just for our own fleet of vehicles but for London more widely," the agency's analysis of the pilot noted.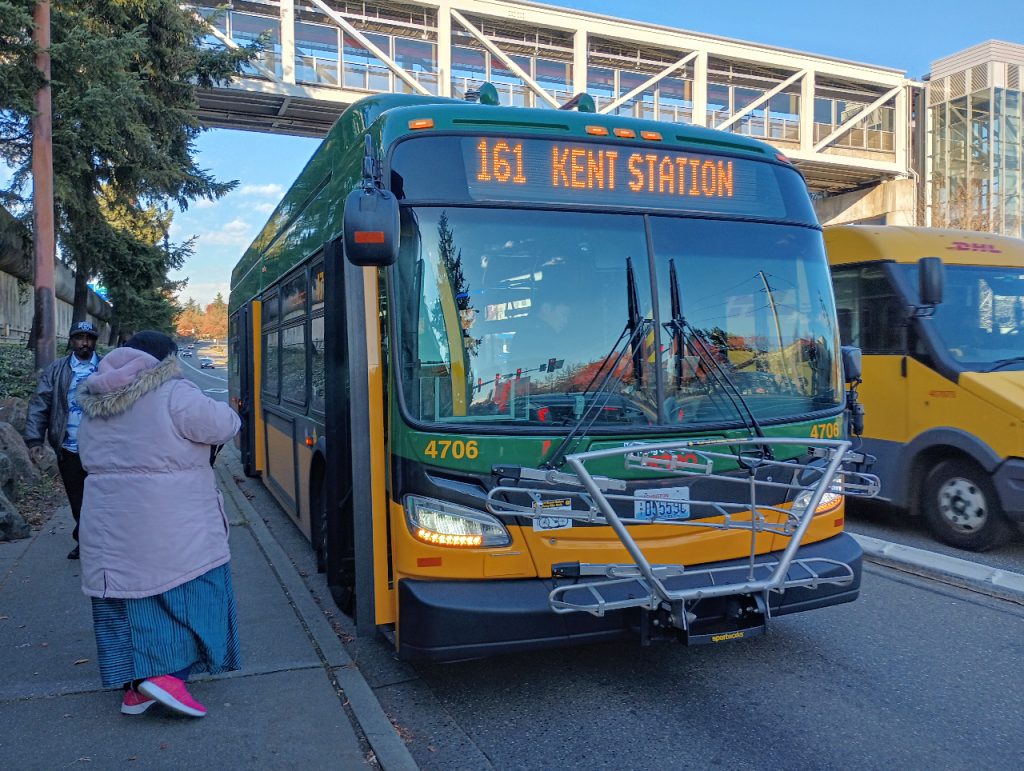 In addition to potential safety benefits, ISA has been shown to have a positive impact on vehicle emissions, with a study conducted using ambulance vehicles in the UK finding that average miles per gallon increased by over 10%, saving an average of $1,867 for each vehicle equipped with mandatory ISA. But even more than the climate benefits, the push to install ISA is coming from the need to improve safety on US roadways.
The European Union has already embraced the idea of ISA, with all new vehicle models in the EU required to include the tech as of last July, and by next year it will be standard on all new vehicles. The US has been slower to adopt, but King County would not be the first local government in the US to make moves toward it. Last year, New York City piloted ISA on 50 vehicles in its fleet, with results showing speed limits adhered to 99% of the time, and a 36% reduction in hard-braking events.
Last week, the National Transportation Safety Board (NTSB) officially recommended that speed assistance technology be installed in all new cars, asking car manufacturers to install advisory ISA at a minimum and calling on the National Highway Traffic Safety Administration, which had direct authority to regulate vehicle design, to require advisory ISA and to study how it might develop interlock devices that add mandatory ISA to the vehicles of repeat speeding offenders.
Their recommendation came after NTSB completed an investigation into a six-vehicle collision in Las Vegas in early 2022, in which a driver of a Dodge Challenger entered an intersection at 106 miles per hour, leading to the deaths of nine people. The investigation found that the driver, who was under the influence of multiple drugs at the time of the crash, had a history of excessive speeding and that a more rapid rollout of ISA could have prevented the crash.
"This crash is the latest in a long line of tragedies we've investigated where speeding and impairment led to catastrophe, but it doesn't have to be this way," said NTSB Chair Jennifer Homendy when that recommendation was issued. "We know the key to saving lives is redundancy, which can protect all of us from human error that occurs on our roads. What we lack is the collective will to act on NTSB safety recommendations."
The NTSB's recommendation could go nowhere: A previous recommendation the body issued in 2013 to lower the Blood Alcohol Content (BAD) threshold to charge drivers with a DUI from 0.08% to 0.05% has only been taken up by one state (Utah), and an attempt to make Washington the second state failed in the legislature earlier this year. But it's a sign that momentum is picking up behind the idea of more speed assistance requirements in order to save lives.
Earlier this year, America Walks, the national pedestrian safety advocacy organization headed by former Seattle Mayor Mike McGinn, issued a challenge to local governments asking them to move to implement ISA, seeking 50 municipal partners to be the first to make the move by 2025.
"State and local governments can demonstrate their commitment to pedestrian, bicycle, and vehicle occupant safety by retrofitting their fleets to incorporate ISA," the group said at the time of the announcement. "USDOT should set a performance standard and require ISA, but until then localities can employ the technology to reap the benefits."
The County Council is expected to discuss the feasibility study later this fall in committee, and decide whether to move forward with a pilot program in the coming months. By being the first local government to take the step, King County could be demonstrating a way forward for numerous municipalities that operate their own fleets but are reluctant to try something out that hasn't been done regionally before.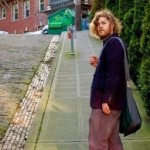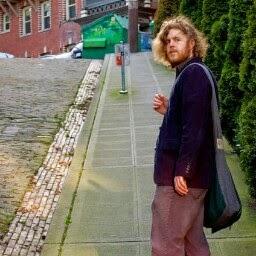 Ryan Packer lives in the Summit Slope neighborhood of Capitol Hill and has been writing for the The Urbanist since 2015. They report on multimodal transportation issues, #VisionZero, preservation, and local politics. They believe in using Seattle's history to help attain the vibrant, diverse city that we all wish to inhabit. Ryan's writing has appeared in Capitol Hill Seattle Blog, Bike Portland, and Seattle Bike Blog, where they also did a four-month stint as temporary editor.