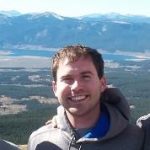 AJ is a recent arrival to the Seattle area, settling down in East King with his lovely wife. He's also a recent arrival to urban design, discovering the wonky side of urbanism after reading The Urbanist. Having lived in nine very different cities in the six years prior to moving to Washington, his interest is in why cities grow (or don't grow) in different ways.
As the part of the Central Issaquah development moratorium, the city is refreshing the district visions established in the original Central Issaquah Plan (CIP) adopted in 2012.  For the update, start on  page 45 of the current draft. The update seeks to further focus dense mixed-use development in Central Issaquah...
As the City of Issaquah continues working through its Central Issaquah development moratorium, there will be another public touch-point at 6.30pm this Thursday (June 22nd) to discuss everyone's favorite topic: parking! The city is seeking public comment specifically on parking requirements for to-be-built development within Central Issaquah. City staff have framed...
Let's talk about Bertha. I didn't live here when we debated how to replace the viaduct (SR-99). I didn't even live here when Bertha first broke down. So perhaps I don't have the appropriate nightmares when I hear "deep-bore tunnel." So when I read articles talking about how the tunnel is such...
On Thursday (April 27th), there will public hearing for public testimony on the proposed Issaquah Old Town Subarea Plan, which kicks off at 6.30pm. The current plan was last approved in 2009 and is due for an update as the city plans for growth over the next 20 years. For...
One of the primary reasons for the Central Issaquah development moratorium is the lack of Vertical Mixed-Use (VMU) development naturally emerging. Projects in the development pipeline are mostly big box retail with surface parking, and a proposed Les Swab tire store on Gilman helped spur the council to action last...
The Issaquah City Council extended its development moratorium for Central Issaquah by an additional six months. This would put the moratorium out as far as September 6th, with the next public hearing on whether to extend or end the moratorium scheduled for August 7th. The purpose of the extension is...
On January 18th, the Issaquah Land & Shore Committee recommended denial for a major modification request to the Issaquah Highlands development agreement, citing lack of community benefit and concerns about density and excessive growth in the Highlands. Polygon Northwest had requested the addition of 100 units to their already approved...
Issaquah City Council had a well-attended meeting last night to discuss a major amendment to the Issaquah Highlands, which was detailed yesterday. Local residents were generally supportive of the proposal, with my favorite comment coming from a woman who lives in the Highlands and welcomed additional growth by declaring, "Our...