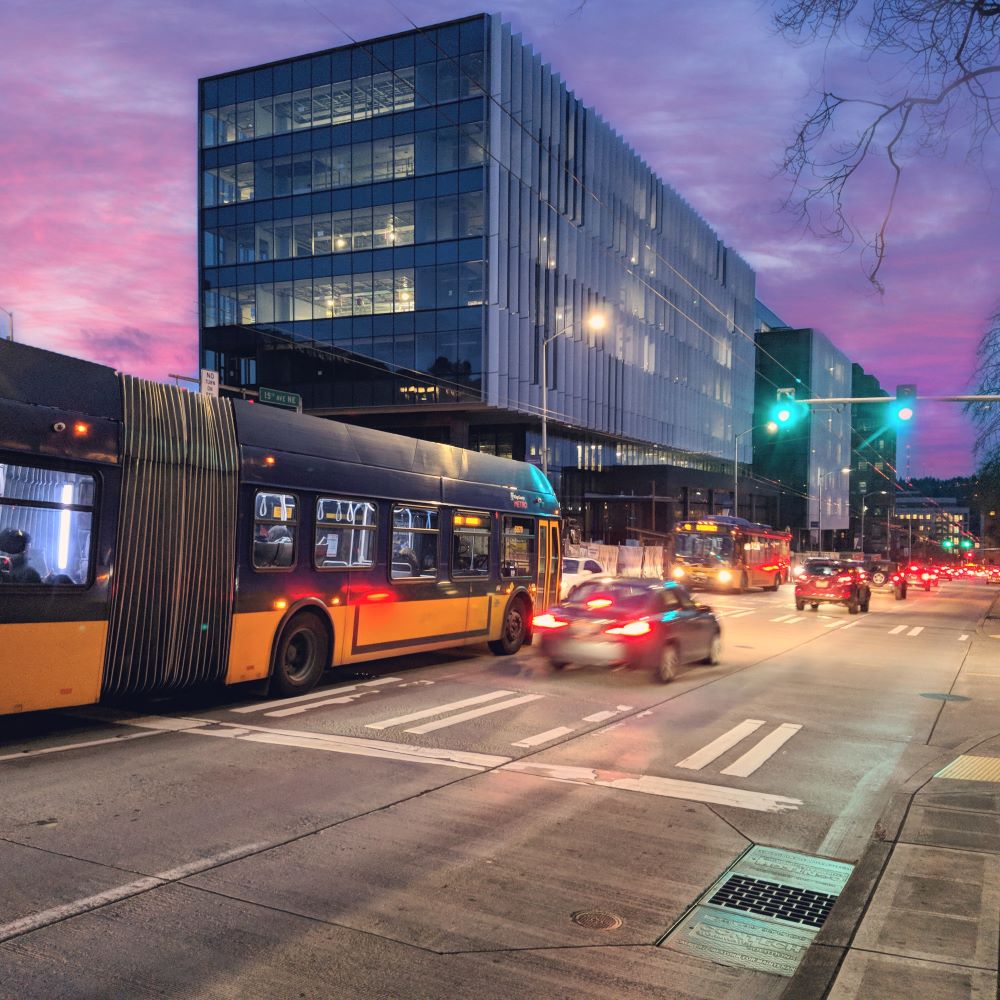 Brandon Zuo is a high schooler and enjoys reading about urban planning and transportation. They enjoy exploring the city on the bus and on their bike. They believe that income and racial equality should be at the forefront of urban development. Brandon Zuo formerly wrote under the pseudonym Hyra Zhang.
It's almost time to say hello to a 16-mile multi-use trail connecting Renton to Des Moines and everything in between. King County Parks will soon begin construction on one of the last remaining segments of the Lake to Sound Trail, bringing it ever closer to its completion. This new segment,...
Sound Transit recently opened a survey looking for community input on their plans for transit-oriented development near the Overlake Village Light Rail Station. If you'd like, you can respond to it here. The rest of this article goes deeper into detail about current and future development plans around Overlake...
The more you look at the new Link train's face, the harder it is to discern exactly what emotion it's trying to express. Is it smiling, or is it rolling its eyes at you? Is its bumper just a huge underbite? Some questions science just can't answer. Last week, a...
You would have to be quite old to remember when it was cheaper to live in the city than the countryside. It's been a long time since that second-floor bachelor pad in Chinatown was more bargain basement than that cottage up the hill, and by now we'd be hard...
Cities across the country have poured billions and billions into ineffective road infrastructure projects that are leaving them deep in traffic and even deeper in debt. Here in Seattle, we've expanded so many roads thinking that traffic would gradually disappear after each ribbon-cutting (I'm looking at you, Mercer Mess),...
The high-growth alternative, though focused on office towers, could also bring 9,000 homes to Kirkland's NE 85th Street station area. It's almost hard to grasp that Sound Transit 3 (ST3) was passed over four years ago. Time flies ever faster, and with Covid still raging it seems our days are...
A new study shows a preservative in car tires is responsible for collapsing Coho salmon runs, adding new urgency to efforts to reduce the number of cars on the road. Faint glows dot the side of office towers as raindrops fall upon the ground below. After a long summer, it's starting...
This article is the second in a two-part series about designing a new rail network for Seattle and its surrounding areas. You can read Part 1 here. We live in an interesting time. It's been about eight months since Covid first landed on our shores and seven months since we...