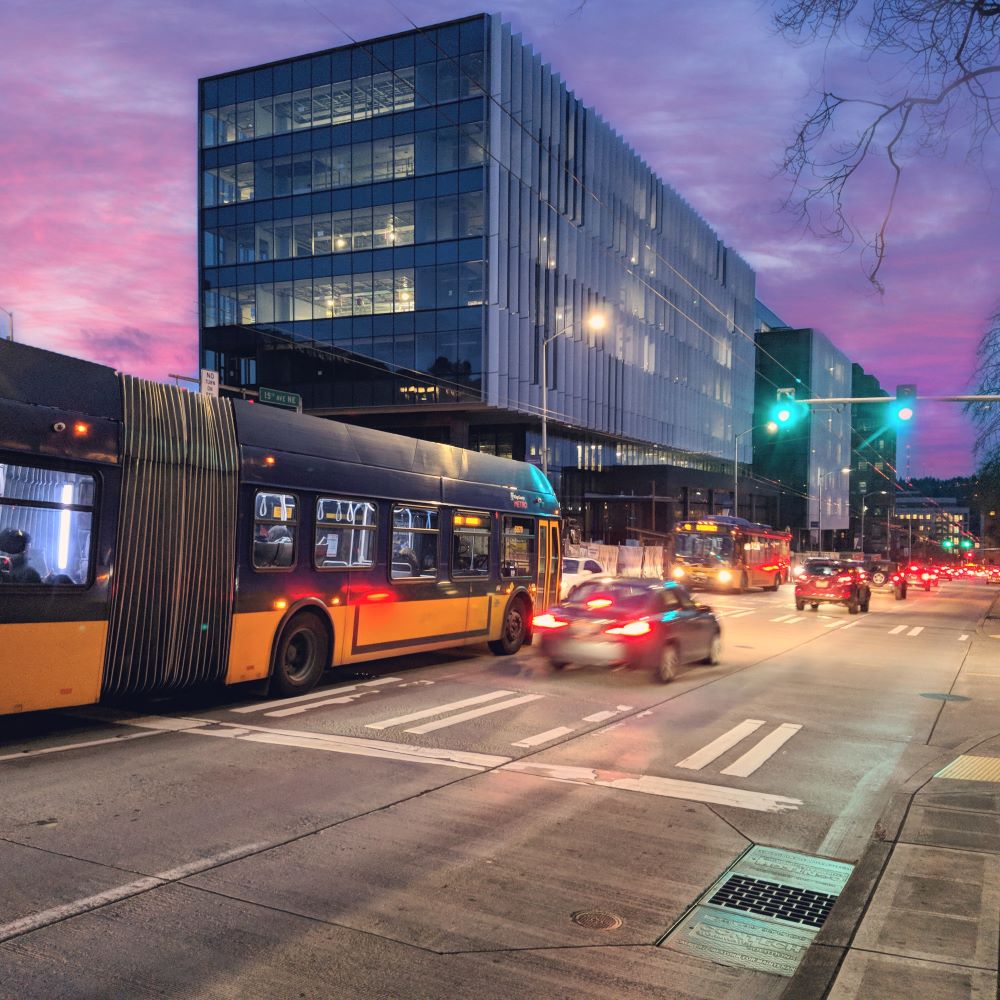 Brandon Zuo is a high schooler and enjoys reading about urban planning and transportation. They enjoy exploring the city on the bus and on their bike. They believe that income and racial equality should be at the forefront of urban development. Brandon Zuo formerly wrote under the pseudonym Hyra Zhang.
The high-growth alternative, though focused on office towers, could also bring 9,000 homes to Kirkland's NE 85th Street station area. It's almost hard to grasp that Sound Transit 3 (ST3) was passed over four years ago. Time flies ever faster, and with Covid still raging it seems our days are...
A new study shows a preservative in car tires is responsible for collapsing Coho salmon runs, adding new urgency to efforts to reduce the number of cars on the road. Faint glows dot the side of office towers as raindrops fall upon the ground below. After a long summer, it's starting...
This article is the second in a two-part series about designing a new rail network for Seattle and its surrounding areas. You can read Part 1 here. We live in an interesting time. It's been about eight months since Covid first landed on our shores and seven months since we...
Urban subways serving dense neighborhoods should be the future of Seattle transit Transit ridership has been falling for years now. Ever since peaking in 2014, more people than ever are turning their backs to transit and toward cars thanks to cheap gas and aging infrastructure. In cities like San Francisco,...
Bellevue should plan for high quality public spaces, walkability, and dense transit-oriented development--plus add an in-fill light rail station in Bel-Red. Walk down Bel-Red Road and you'll probably find it a bit difficult to tell where exactly you are. Look around and you'll find few things to guide you; the...
Removing I-405's NE 8th Street cloverleaf interchange would free up space to extend the planned "Grand Connection" lid northward. A dozen cars idle before a stoplight; a dozen others rush through the intersection in front of them. The sidewalks are empty today like usual; cars are the only populace on...
It's been a few months since the initial outbreak of Covid-19, and pandemic has already altered our societal fabric in profound ways. Fewer people are frequenting stores and restaurants, travel has decreased significantly, and we've been forced into the worst economic recession in recent history. More than 23.1 million...
Can a sprawling mall become an urban oasis? Our Seattle region is growing up. New skyscrapers loom over where humble abodes once stood. New buildings rise seemingly by the day, transforming our urban fabric for better or for worse. The Puget Sound Regional Council (PSRC) estimates that we'll meet one...