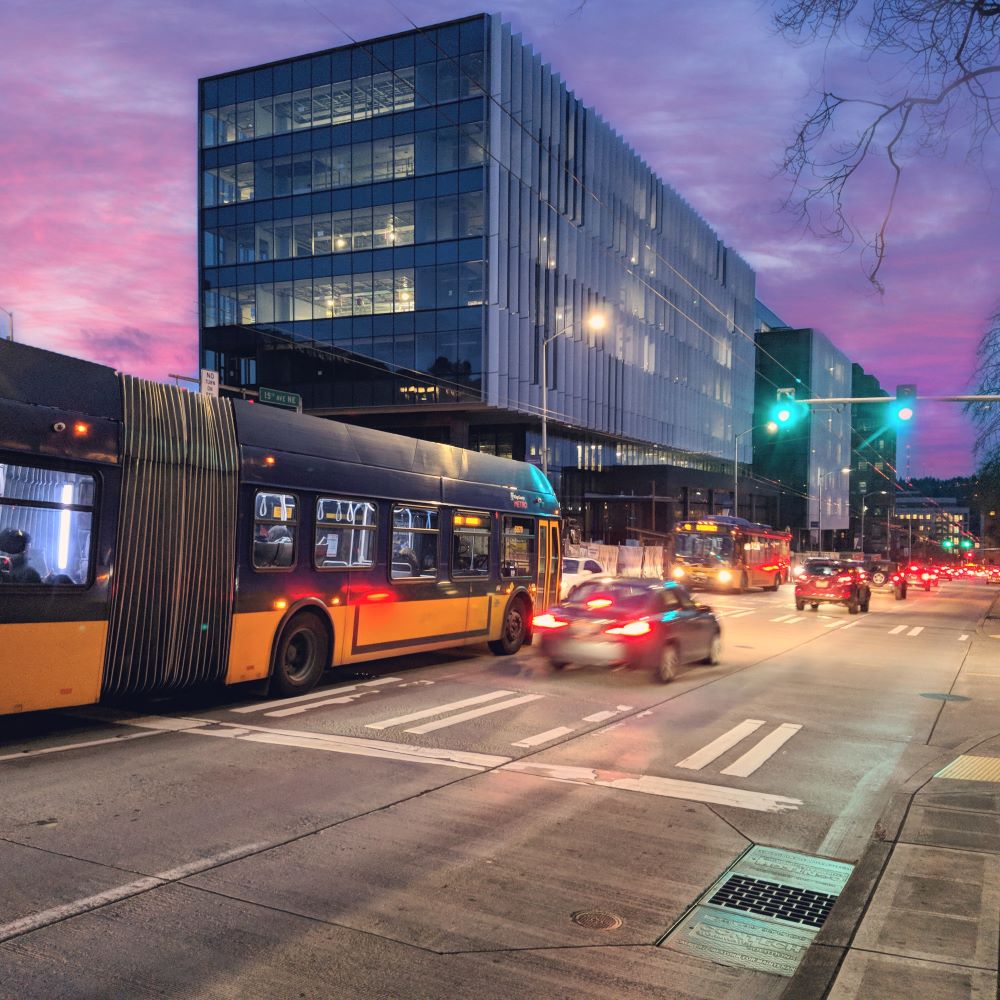 Brandon Zuo is a high schooler and enjoys reading about urban planning and transportation. They enjoy exploring the city on the bus and on their bike. They believe that income and racial equality should be at the forefront of urban development. Brandon Zuo formerly wrote under the pseudonym Hyra Zhang.
Bellevue should plan for high quality public spaces, walkability, and dense transit-oriented development--plus add an in-fill light rail station in Bel-Red. Walk down Bel-Red Road and you'll probably find it a bit difficult to tell where exactly you are. Look around and you'll find...
Removing I-405's NE 8th Street cloverleaf interchange would free up space to extend the planned "Grand Connection" lid northward. A dozen cars idle before a stoplight; a dozen others rush through the intersection in front of them. The sidewalks are empty today like usual;...
It's been a few months since the initial outbreak of Covid-19, and pandemic has already altered our societal fabric in profound ways. Fewer people are frequenting stores and restaurants, travel has decreased significantly, and we've been forced into the worst economic recession in recent history. More than...
Can a sprawling mall become an urban oasis? Our Seattle region is growing up. New skyscrapers loom over where humble abodes once stood. New buildings rise seemingly by the day, transforming our urban fabric for better or for worse. The Puget Sound Regional Council...
Removing the West Seattle Bridge and not replacing the lost car capacity is the most responsible move for the climate and being prudent with resources. Transit should be our priority. The Seattle Department of Transportation (SDOT) has said that the cracked bridge won't be...
Among all the Link light rail extensions unleashed by Sound Transit 3 (ST3) lurks a weakest link: the Purple Line to Issaquah. But we can fix that. It starts and ends at a parking lot. If it were built as currently...
Interstate 5: It's ugly, ubiquitous, and almost universally hated. It's a wall that separates one side of Seattle from the other. It's noisy and certainly not new. I-5 through downtown Seattle was finished in 1967. Fast forward over 50 years to the present day, and it's fallen...