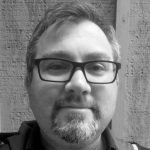 Mike is a dad, writer, and mass timber architect with a passion for passivhaus buildings, baugruppen, social housing, livable cities, and safe car-free streets. After living in Freiburg, Mike spent 15 years raising his family - nearly car-free, in Fremont. After a brief sojourn to study mass timber buildings in Bayern, he has returned to jumpstart a baugruppe movement and help build a more sustainable, equitable, and livable Seattle. Ohne autos.
For the last few years, and in the run up to the November election, American cities led by Democratic councils and mayors have seen an increase in claims they are "too far left"--as if there was either something wrong with that (nope), or that it was unique...
The City of Seattle owns a deep portfolio of buildings, while also overseeing a steady progression of new construction—schools, libraries, fire stations, office buildings—it is a long list. Many of these buildings were constructed before modern energy codes. Some need seismic retrofits. The lighting and mechanical systems...
As our city starts to open back up, several issues are becoming quite apparent in our urban villages. In many, there is inadequate space on sidewalks to adequately social distance. There is also inadequate space to order and wait for food from restaurants for pick up. And...
On Thursday, the Seattle Mayor's Office announced on KUOW that several parks would be closing. Later in the afternoon, those specific parks were announced. The mayor claims, likely correctly, that some people haven't been social distancing properly. Instead of using the opportunity to educate residents, and increase...
It has been nearly two years since Mayor Jenny Durkan directed the Seattle Department of Construction and Inspections to fast-track pre-approved designs of backyard cottages. At the time of the announcement, the Mayor's Office stated, "The City will hire architects to develop several standard architectural plans for...
We need homes. A lot of homes. Not just affordable housing, but also middle-income ones, and even luxury homes. I agree with virtually every word of Hayley Bonsteel's excellent piece for The Urbanist titled "How to Finetune Rep. Macri's Single-Family Rezone Bill." I have long been opposed...
Last week, the International Energy Agency (IEA) announced that growing customer preference for sport utility vehicles (SUVs) are leading to increased emissions. The gains in carbon emissions due to SUVs have decimated all emissions saved from electric vehicles. Today, there are 165 million more SUVs worldwide, as there...
This is a two-part series! The first part was a brief overview of the Growth Management Act, King County's Urban Growth Boundary, and how we ended up with neighborhood plans. The second part will go into what the neighborhood planning documents actually say, what neighborhood planning did, and how...