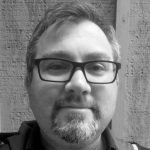 Mike is a dad, writer, and mass timber architect with a passion for passivhaus buildings, baugruppen, social housing, livable cities, and safe car-free streets. After living in Freiburg, Mike spent 15 years raising his family - nearly car-free, in Fremont. After a brief sojourn to study mass timber buildings in Bayern, he has returned to jumpstart a baugruppe movement and help build a more sustainable, equitable, and livable Seattle. Ohne autos.
Last September, I led a 30-person deep bike ride from Ballard to Wallingford for The Urbanist. Ages ranged from four to mid-70s, we had family bikers, cargo bikers, and my wife hauled a friend who couldn't ride because they had recently been hit on their own bike. It was...
This week, the S-Campus was given the green light for construction. The 1.2 million square foot project sits just off the southern edge of the International District, within a few blocks of light rail, commuter rail, bus, and streetcar service. The campus features buildings ranging from eight to 11...
Randy Shaw, whose new book 'Generation Priced Out' is getting notable press, claimed that 2018 was: "The year of the YIMBY (Yes in My Backyard). Or if you feel that term is too constraining, 2018 was the year of the grassroots pro-housing activist." Kriston Capps said pretty much the...
One of the more, ummm, interesting complaints about new buildings is that they are "too boxy"--as if their form is somehow foreign and boxy buildings are nonexistent in the history of the city. I find this complaint interesting because the urban morphology of this city, as with most other...
In my Sightline piece from May, I described how homeowners in Wallingford have worked for decades to block housing via downzones, increasing development burdens, and dominating the inequitable and anti-tenant neighborhood planning process. Just last year, the Wallingford Community Council (WCC) proposed a comprehensive plan amendment that would have removed over 50...
A few years ago, Seattle ran an interesting experiment on radically densifying low rise neighborhoods with microhousing--a typology of small, minimal units that provide somewhat affordable rents as an alternative to expensive apartments or shared housing. They came in two varieties -- Small Efficiency Dwelling Units (SEDUs), micro-sized studios; and Congregate...
This past spring, the Washington State Legislature passed HB 2382 --a bill that allows public agencies to utilize surplus public land for affordable housing development. The land can be sold, swapped --or leased. This has the potential to be a really powerful bill --not just here in Seattle, but statewide. This bill is a...
One would think, in the midst of a broad and deep housing crisis, that a nearly three-acre parcel in the heart of the city would be a prime opportunity for social housing. Yet, as was announced a few weeks ago, that is not exactly what the city is planning....