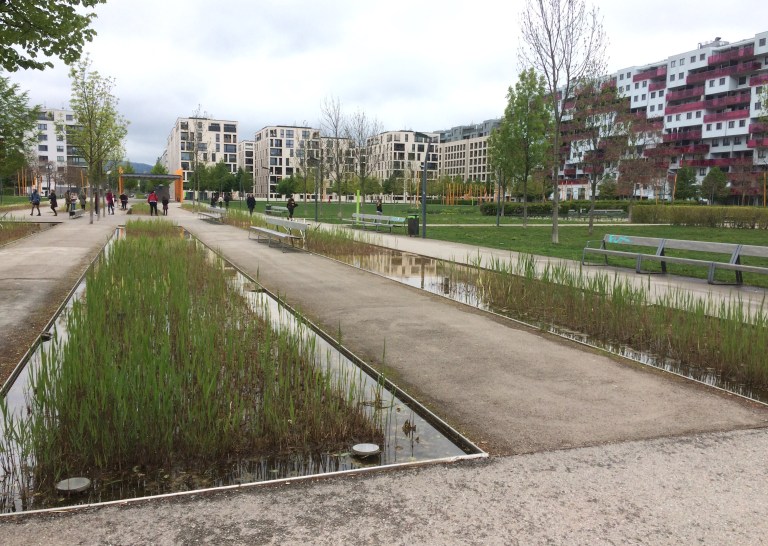 This week, the S-Campus was given the green light for construction. The 1.2 million square foot project sits just off the southern edge of the International District, within a few blocks of light rail, commuter rail, bus, and streetcar service. The campus features buildings ranging from eight to 11 stories, and will also have fairly immediate access to I-90 and I-5, and includes roughly 630 parking stalls despite a transit access score of 100. A reminder we need parking maximums in order to address our climate goals.
The land is zoned Industrial Commercial (IC), which the Seattle Department of Construction and Inspections summarizes as, '…to promote development of businesses which incorporate a mix of industrial and commercial activities, including light manufacturing and research and development, while accommodating a wide range of other employment activities.' This means that it is industrial land that isn't required to have any industrial uses, or supporting uses, on it.
Some history on Seattle's industrial zoning: it is largely on former tidelands and infill, the zoning itself didn't exist prior to 1923. The earlier building ordinances did not segregate industrial uses from others, there were areas that were manufacturing — dominant, but housing, businesses, and mixed use development were still legal there. Surprisingly, the 1923 zoning ordinance, Manufacturing Districts (today's industrial zoning) also allowed detached homes, multifamily dwellings, commercial, and business enterprises to be built in these zones. This is why there are pockets of homes in today's industrial lands — think the Edith Macefield house, Georgetown, Van Asselt, Interbay. Today, our industrial zoning and comprehensive plan goals are much more restrictive (surprise!) — and whereas housing was legal even after 1923, the only housing allowed now is 800 square foot caretaker's units, or artist lofts in buildings that existed before 1987 — which tend to have seismic deficiencies.
Some of the City of Seattle's stated goals regarding industrial lands, per the Comprehensive Plan, are to:
Provide sufficient land with the necessary characteristics to allow industrial activity to thrive in Seattle and protect the preferred industrial function of these areas from activities that could disrupt or displace them (LU G10)
Preserve industrial land for industrial uses, especially where industrial land is near rail- or water-transportation facilities, in order to allow marine- and rail-related industries that rely on that transportation infrastructure to continue to function in the city (LU 10.2)
Use zoning and other tools to maintain and expand existing industrial activities within the manufacturing /industrial centers. (GS 1.16)
Restrict or prohibit uses that may negatively affect the availability of land for industrial activity, or that conflict with the character and function of industrial areas. (LU 10.26)
One could argue that allowing high end commercial development in industrial lands is in direct contradiction to these goals — especially if it is an activity that will increase land values and rents of industrial areas. In 2016, Mayor Ed Murray also commissioned a Industrial Lands advisory panel aiming to further safeguard industry. In looking at what is allowed in industrial lands, and what is not, it becomes pretty clear that the city's industrial policies have less to do with preserving industrial jobs, but are largely intended to prevent housing from being built in them. So we end up with a situation in the city where industrial lands consist of more area than where multifamily housing is legal (11.7% of city versus 11%), and because of poor policies — new projects in these areas are not required to address the jobs/housing imbalance they contribute to.
Projects in industrial zones aren't required to contribute to affordable housing — though there is one small exception to this. The industrial lands are almost exclusively exempt from MHA, and industrial development is also exempt from the commercial linkage fee (also known as MHA-C). The S-Campus sits just outside the higher fee area. Had the city council included the S-Campus site in the higher MHA area (e.g., IDM 165/85-175) with 7% on-site or a $20.75 per square foot fee area just to the north in the CID, the 1.2 million square feet would have contributed almost $25 million dollars to affordable housing.
Now, if you thought a large, urban, mixed use campus like this would be located on commercially-zoned land, or would automatically contribute to MHA-C to help address the housing/jobs imbalance created by projects like these — that's not necessarily the case. It isn't required in this case because the developer (Urban Visions) already had a vested master use permit in 2015. S-Campus was an opt-in, which would seem to bode well for MHA-C's applicability in similar zones. But projects that did vest before MHA will continue to have the choice instead of the requirement.
This sliver of Industrial Commercial (number 24 on map above) was included in the 2017 MHA Downtown/SLU legislation, which increased heights from 160 feet to 175 feet — with a $10.00 per square foot fee for commercial projects, there is no residential component as dwellings are not illegal in IC zones. Since an earlier version of S-Campus vested prior to passage of the MHA-triggering rezone, the developer is looking at using MHA to increase the size of the project through added floor area ratio (FAR). So at $10 per square foot, it would contribute almost $12 million dollars towards affordable housing.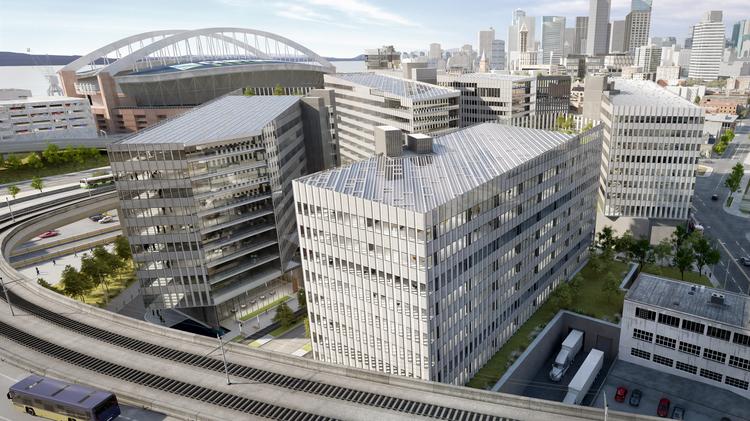 It seems pretty clear that higher end development is becoming the norm for both Industrial Buffer and Industrial Commercial zones (and even Industrial General, where they're also legal), and if so, this seems to be a pretty big hole in City policy. If the City's land use policies for industrial lands result in the replacement of industrial jobs with high paying business, commercial, R&D jobs, then they should not be exempt from contributing to affordable housing. Furthermore, there seems to have been no discussion on how adding thousands of high paying jobs at the edge of the Chinatown-International District (CID) will exacerbate displacement pressure in the CID. Will it further gentrify the small shops in this historic and cherished district? There used to be a thriving small arts scene near here as well.
The lack of any requirement to contribute towards affordable housing is one reason our industrial land policies need a major rethink, but perhaps the more egregious issue is the total restriction against new housing in Seattle's industrial zones. This is a massively shortsighted policy in the face of shifting employment demographics, a housing shortage, and climate change. Last year, Erica Barnett had a great Sightline piece on the housing opportunities that we forego by not allowing housing in these districts. Housing and industrial uses (especially if they're largely non-polluting or commercial in nature) can co-exist fine. Our city leaders a century ago certainly thought so, and that's true even more today.
And throughout Europe, there are amazing projects that reclaim industrial areas for thriving, resilient, mixed use neighborhoods. Vienna's Nordbahnhof is reclaiming a rail yard, and Seestadt Aspern an airport into a massive social housing district. Hamburg's HafenCity is turning former docklands into a new district with loads of baugruppen and open space. We should be looking to the flexibility of our original zoning codes — and we should be looking to ensure that industrial lands contribute to solving our compounding climate and housing crises, not exacerbate them. We should be looking for creative solutions to our problems that create resilient districts, not hampering them with outdated and overly restrictive regulations.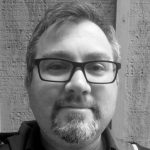 Mike is the founder of Larch Lab, an architecture and urbanism think and do tank focusing on prefabricated, decarbonized, climate-adaptive, low-energy urban buildings; sustainable mobility; livable ecodistricts. He is also a dad, writer, and researcher with a passion for passivhaus buildings, baugruppen, social housing, livable cities, and car-free streets. After living in Freiburg, Mike spent 15 years raising his family - nearly car-free, in Fremont. After a brief sojourn to study mass timber buildings in Bayern, he has returned to jumpstart a baugruppe movement and help build a more sustainable, equitable, and livable Seattle. Ohne autos.