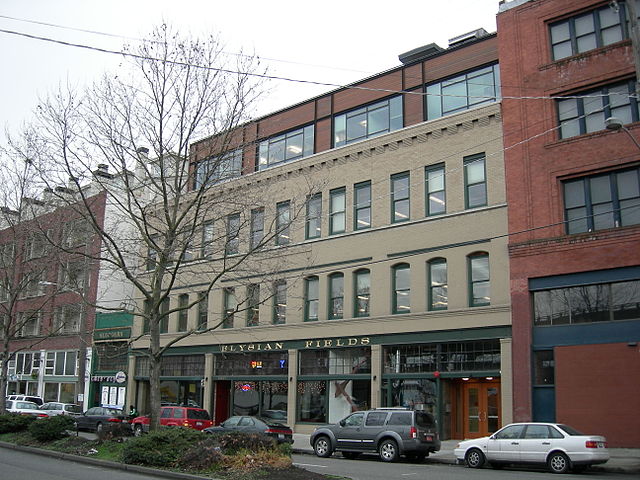 Aufstockung is a German term for a vertical addition. That is, an increase in height by the addition of one or more floors to an existing structure. Aufstockungen are quite common in Europe, and have been for generations. Unfortunately, they've been rather underutilized in Seattle–at least outside of single-family housing. However, as the demand for housing increases in the city, this could be an innovative strategy to address the shortage without losing the soul of the city.
One of the projects I've been working on is an addition to an existing low-rise apartment building. Inquiries to add additional units to existing buildings have seen an uptick, though most of these have been along the lines of converting storage spaces to dwelling units. Many of these buildings aren't maxed out on zoning height, though may be height restricted due to building type and level of protection. This uptick has been noted in local media, including a recent Capitol Hill Seattle post on sneaking in new units where possible.
Ample benefits
There are a plethora of reasons it would be beneficial for the Council to promote such a tactic. Just a few:
It would reduce pressure to tear down older buildings by increasing their income potential. This is especially critical as land values continue to rise, along with corresponding rents.
It would accommodate additional density. While Seattle unfortunately lacks quality perimeter block development (partially a result of bad land use regs and historic underdevelopment of lots), a 2011 study in Graz, Austria, showed a 1-2 story increase could result in 40-80 additional units per block. Graz, like Seattle, suffers from a heinously amount of area dedicated to quasi-suburban living (detached single family housing) – however the downtown core features a number of fabulous perimeter blocks with great courtyards.
It extends the usefulness of the building.
It preserves the character of the street. I'm constantly shocked at the number of urbanists that find block after block of banal developments acceptable, especially as they consume Seattle's gritty heritage–heritage that contributes to the vitality of neighborhoods like Capitol Hill. I'm a big fan of granularity, diversity, and keeping something other than a semblance of old facades.
Sustainability, sustainability, sustainability.
They could also allow for preservation of in-city green space–both immediate (vertical rather than horizontal additions into courtyards or adjacent yards) and regional, by reducing pressure on sprawl.
It can drive (actual) innovation. In many European cities, units or floors are being installed as prefabricated elements, saving substantial time (installation of lightweight wood panels or modules in a few days or less), money – and in some instances, both. The wood industry has even undertaken the development of a systematized addition for this typology.
Design considerations are something often taken into account with aufstockungen. The largest being to set back the addition from the perimeter of the existing structure. The issue of compatible versus contrasting materials, and whether the addition should complement or clash is a constant topic of debate in Europe–generally this isn't much of an issue, except for buildings of note. A quick image search (dachausbau or aufstockung can give a pretty good sense of the scope and scale of these projects. Skyscrapercity has a short page on some incredible aufstockungen in Graz. Vienna's got a ton, one of my favorite's being Josef Weichenberger Architekten's Margaretenstrasse 9.
Potential for adoption?
This typology isn't unheard of in the US–rooftop additions and penthouses are fairly common, though generally reserved for the wealthy. What intrigues me most about these is that in Europe–there is phenomenal diversity of the buildings and tenants–spanning from ultra luxe to social housing. I am guessing a lot of that has to do with smart planning rather than carved out exceptions and loopholes. The German Fire Code for low and mid-rise construction is much less restrictive than the US, and this is further aided by a history of mostly masonry/concrete buildings. Seattle's older low-rise multifamily buildings outside of downtown are generally wood, and so this would need to be coordinated with the Fire Code. For older buildings that aren't sprinklered, this could be an opportunity to increase heights for those that undertake sprinkler retrofits. Or better yet, allow another story or two if the owner undertakes a whole building modernization or EnerPHit (Passivhaus retrofit).
There have even been some undertaken in Seattle. The Reedo Building (Elysian Fields) is a good example, although a commercial instead of residential.
Belltown's 81 vine lofts are another one that stand out. The Washington Shoe Building on Jackson underwent one of sorts, with a 2-storey addition – albeit in 1912.
Another big difference, at least here on the West Coast, is our lovely increased seismic risk over cities like Vienna and Berlin. This could be partially mitigated, at least with wood buildings here in Seattle, with a substantial upgrade of the facade, which is why I'm intrigued by pairing this with Passivhaus retrofits. If you're already ripping off the facade to add new sheathing for the vertical addition, it would also be a smart time to add exterior insulation (mineral wool) and quality windows. There is a fair amount of precedent for this in Europe, including an exemplary retrofit and addition to a building in Hannover, Germany which saw a whopping 93% reduction in energy usage over the existing building.
Though Aufstockungen aren't as nifty as new construction, they should be encouraged as an innovative tool to help address the housing shortage. City Council should find a way to creatively allow this typology to take shape, carving out an exception in the Land Use Code if needed for adding units above height limits for existing buildings.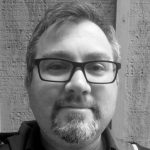 Mike is the founder of Larch Lab, an architecture and urbanism think and do tank focusing on prefabricated, decarbonized, climate-adaptive, low-energy urban buildings; sustainable mobility; livable ecodistricts. He is also a dad, writer, and researcher with a passion for passivhaus buildings, baugruppen, social housing, livable cities, and car-free streets. After living in Freiburg, Mike spent 15 years raising his family - nearly car-free, in Fremont. After a brief sojourn to study mass timber buildings in Bayern, he has returned to jumpstart a baugruppe movement and help build a more sustainable, equitable, and livable Seattle. Ohne autos.