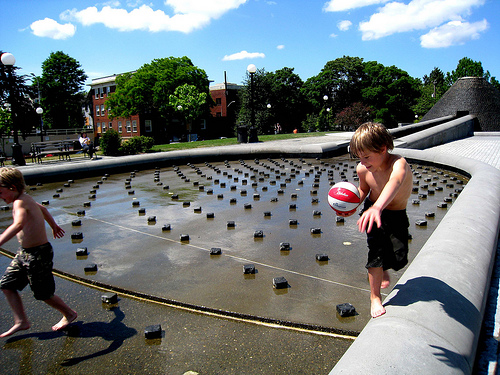 Editor's Note: This is Part 3 in a three-part series on measuring the success of Seattle's urban village strategy. For background on the report, see our primer in Part 1, and then take a look at some of the indicators in Part 2. In this article, Scott synthesizes the last 10 indicators from the report.
Open Space and Development
These indicators are perhaps the most influenced by land use policy and reflect the effects of the concentration of urban growth.
Area of parks and open space: This standard quality of life measurement used by many cities has a baseline goal of one acre of open space per 1,000 households in Seattle. With the exception of Rainier Beach, most of the ten urban villages do not meet this goal or barely exceed it within their boundaries. However, the study authors also calculated the addition of park space within a quarter mile of the villages' boundaries, showing much higher numbers. The selected villages are densely developed, but immediately outside the villages lower densities permit larger parks. The city is working on acquiring more park space. The comprehensive plan identifies the minimum size of useable open space as 10,000 square feet.
Proximity to parks and open space: This indicator measured what percentage of residents within urban villages are within a quarter mile walk of a park, including parks a quarter mile outside of the village boundaries. Most of the selected villages score fairly high, with the exceptions of Westwood Highland Park and Aurora-Licton Springs. As with the previous data set, this indicator has not been traceable over time.
Tree canopy coverage: Urban trees provide numerous benefits, such as shade, habitat, stormwater filtration, and human livability, though they must be carefully maintained to prevent damage to sidewalks, power lines, and other infrastructure. From 1993 to 2014, there were increases in tree canopy coverage in eight of the urban villages, now with a current average of 18.2 percent compared to 28.5 percent citywide. Seattle has a detailed Urban Forest Management Plan with a goal of increasing tree coverage citywide to 30 percent of the land area, an ambitious goal. Since 2007, 3.5 trees have been planted for every tree removed. The analysis did not differentiate between trees on private parcels and trees on public land.
Impervious surfaces: Roads and buildings are impervious to rain, necessitating complex stormwater systems that convey water to streams and holding ponds where it can return to the water cycle. Reducing impervious surfaces reduces the need for such systems, and this can be achieved with green roofs, permeable pavement, and bioswales. For this indicator, the authors look at two time spans. From 1995 to 2011,  there were increases in of impervious surfaces in all of the urban villages and a 1.5 percent increase citywide. Percent of land covered by impervious surfaces is higher in urban villages than citywide.
Shared Prosperity and Opportunity
These indicators evaluate the allocation of public resources and services to assess differences in equity between urban villages.
Public infrastructure investment: The budgets from 2005 to 2014 were used to calculate the distribution of money spent on capital facilities in each of the ten urban villages, including everything from parks and libraries to streets and sewers. Of $445 million spent in villages during this period, most was spent in downtown, Rainier Beach, and West Seattle. However, the authors readily admit that this data is not useful due to inaccurate and ambiguous project locations. Better tracking is needed in the future.
Neighborhood matching fund: This fund provides competitive funds to volunteer groups for small neighborhood projects. It has provided $49 million to over 4,000 projects since 1998. The funding is needs-based and has not been distributed proportional to geography or population; for instance, up to 2014 Rainier Beach received $159 per person and Ballard only $3 per person. The study notes that the funding data is only available at the "neighborhood district" level, which encompasses areas outside of the urban village boundaries. The authors recommend better tracking and more equitable project selection.
Academic performance: This indicator measured the rates of fourth graders meeting standards on performance tests. From 1998 to 2013, all of the elementary schools within or near the urban villages (excluding downtown) have seen increasing scores, but there are substantial differences. Only 62 percent of Rainier Beach students met the standards in 2013, for example, compared to 88 percent in Lake City. Student performance may reflect other factors, like health and family stability.
Unemployment rate: While Seattle has had an unemployment rate lower than the rest of the nation, this varies across the urban villages. The 2008-2012 American Community Survey shows census blocks in the Rainier Valley had the highest rates, above 12 percent, while West Seattle Junction was the lowest at 4.5 percent. These numbers can provide direction on efforts to improve employment, workforce training, and social support.
Poverty rate: As of 2014, the U.S. poverty level for a family of four is an annual income of $23,850 or less, and in Seattle the 2008-2012 American Community Survey estimated 13.2 percent of residents fall within that. Rates across the ten urban villages varied significantly, but Rainier Beach, downtown, and the U-District have seen the highest rates at over 20 percent.
Housing cost burden: Also using 2008-2012 data, this indicator shows what percentage of income residents are paying for housing. Over 30 percent is considered a moderate burden, and over 50 percent is a severe burden. The U-District has the highest share in these two categories, with over 50 percent of the population burdened by housing costs, but the problem is prevalent throughout the ten study areas and is different in scale and cause. Housing affordability is being studied by a mayoral committee and needs to go beyond issues of supply and variety.
The Seattle Sustainable Neighborhoods Assessment Project (SSNAP) concludes with a comparison of other municipal indicator projects, community profiles, and how neighborhood planning can move forward with involved citizens. Overall the report is somewhat disjointed, with wildly different data timelines and geographic scales. But this is a reflection of opportunities to improve data collection and reporting at public agencies, providing more reliable and consistent tracking on an annual basis at the urban village level. Regardless, SSNAP is a launching point for conducting similar assessments on a regular cycle to evaluate citywide progress and civic health.
To learn more about the report, you candownload it (PDF) from the Seattle 2035 website or view a summary presentation (PDF).
This article is a cross-post from The Northwest Urbanist, the personal blog of Scott Bonjukian. He is a graduate student at the University of Washington's Department of Urban Design and Planning.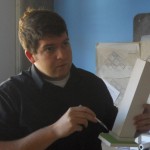 Scott Bonjukian is a car-free urban designer with a passion for sustainable and efficient cities. With degrees in architecture and urban planning, his many interests include neighborhood design, public space and street design, transit systems, pedestrian and bicycle planning, local politics, and natural resource protection. He primarily cross-posts from his blog at The Northwest Urbanist and advocates for a variety of progressive land use and transportation solutions.