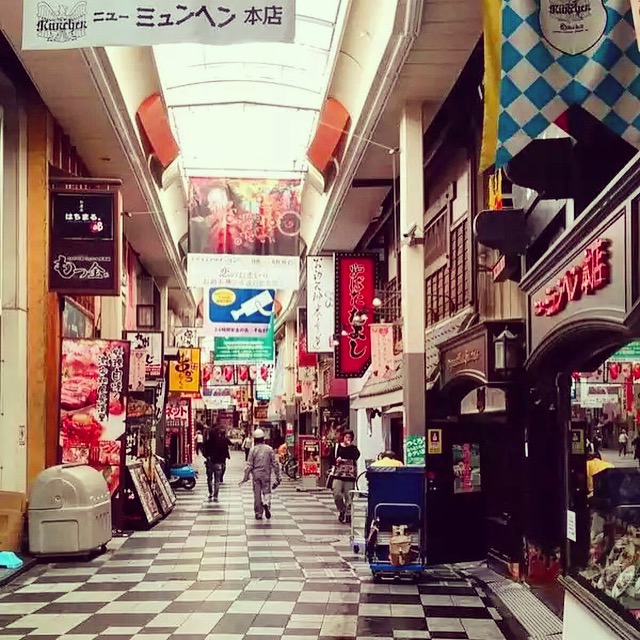 Shotengai are a type of shopping arcade found in Japan. Their varied layouts provide both a safe pedestrian experience and true mixed shopping capabilities throughout many parts of the country without requiring visitors to own any vehicle other than their own two feet.
These photos are from a recent visit to Japan show the kind of variety and interesting shopping experiences that can be had in even a single one of these streets. Walking any single Shotengai street can vary greatly in architecture, surface paving, type of overhead weather protection (or lack thereof), and surrounding connected buildings. It's also not too uncommon for an existing Shotengai to be attached to a Western-style mall.
Unsurprisingly, Shotengai shopping arcades frequently exhibit a wider variety of shopping options than the average shopping mall. It's common to find fresh food vendors of all kinds like bakeries, butchers, fish markets, and vegetables. But they also have a wealth of other retail and service options to choose from like gambling establishments, game centers, restaurants, and even book stores. Besides that, Shotengai noticeably have a lot more independent shops and fewer chain stores. And though chain stores do exist, the don't dominate like they do in Western shopping malls.
In a way, these shopping arcades are reminiscent of old downtowns and main streets that used to exist throughout the United States before the rapid shift to shopping centers and big box chain stores in the last half of the 20th century. If we want to bring back pedestrian-oriented shopping to more parts of our country, shopping experiences similar to this would not be a bad place to start.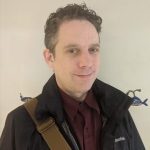 Charles is an avid cyclist that uses his bike as his primary mode of transportation. He grew up in the Puget Sound, but is currently overseas living in Japan. He covers a range of topics like cycling, transit, and land use. His time in Tokyo really opened his eyes to what urbanism offers people and has a strong desire to see growth happen in Seattle.