The Urbanist has covered how 85- and 125-foot zones are not very effective. Since 65 feet is the sweet spot for Type V construction (also known as 5-over-1) which is up to five light wood-framed floors over a one or two story concrete podium. Adding just 20 feet in height typically isn't enough to make expensive concrete (Type I) or steel construction pencil out better than good old Type V. The 125-foot zones add significantly more height, but keeps the same floor area ratio (FAR) of 6.0, meaning a skinnier tower. It isn't until the 160-foot zones that the FAR bump to 7.0 paired with substantial height upgrade starts enticing developers to build taller instead of building the same safe six-story buildings going up all over the city. The HALA zone-wide changes are still helpful, but they can be made more so.
The City Council should not only pass zone-wide changes, it should create a cross laminated timber (CLT) density bonus to zoning laws allowing an additional 35 feet and 1.0 additional FAR in return for using this eco-friendly material.
A CLT bonus would not only promote a potentially carbon-positive building technique, but also help serve the challenging mid-rise range of heights between six and twelve stories — beyond the range where light timber construction can be used. Moreover, it would allow speedier construction schedules increasing turn around and getting more units on the market. That's a big deal in Seattle where construction crews, City staff, and utilities staff are working at breakneck speed to keep pace with the building boom.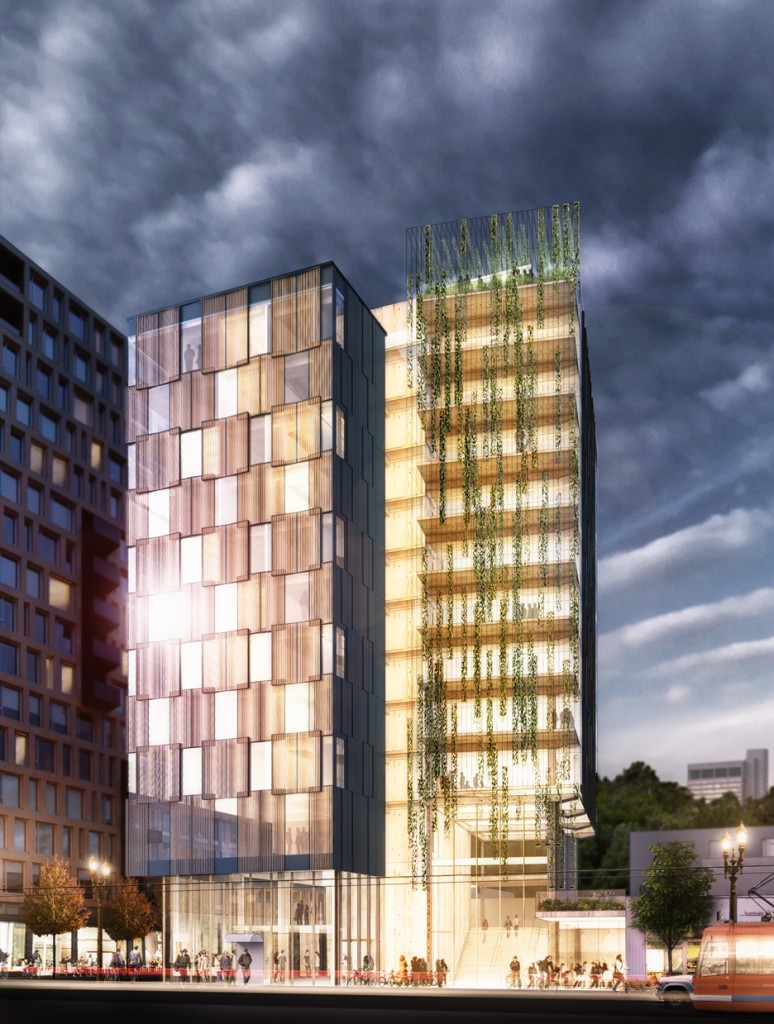 The Midrise Gap
The midrise gap is apparent throughout the city; plenty of 7-story buildings go up and some 20-story towers but not much in-between. Seattle classifies its residential neighborhoods into three categories. Urban centers are the densest and have the highest allowable heights in the city. Hub urban residential villages (urban hubs, for short) are the next densest and are also considered employment centers. Residential urban villages are the next step down and plan for less employment. Hubs and villages generally don't see anything but Type V, and centers still see plenty of Type V interspersed around their concrete towers. Thus, centers, hubs, and villages would benefit from zoning geared to fill out the midrise gap between Type V and high rise concrete towers.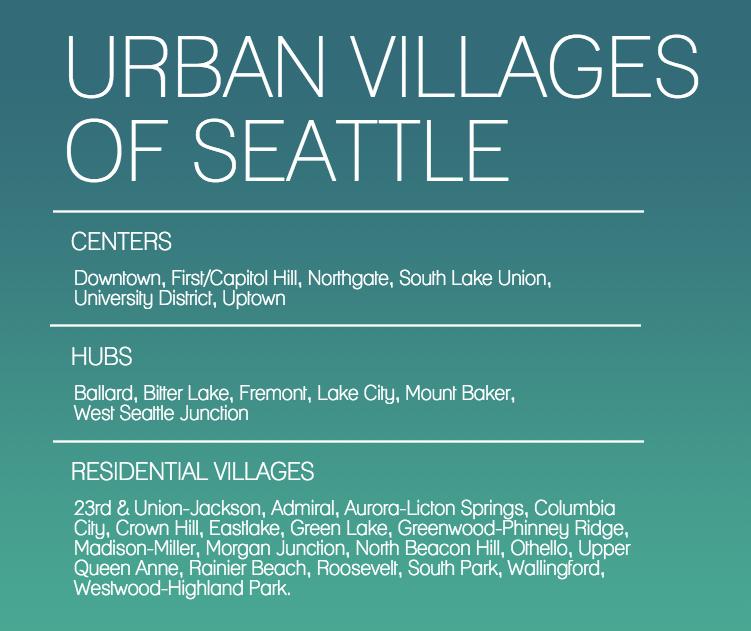 Seattle's urban hubs would particularly see the benefit of this policy since they have more 65-foot and 85-foot zones than urban villages. The hubs could see upgrades in their zoning capacity thanks to the HALA recommendation to merge existing C-85 and NC-85 zones into C-125 and NC-125, respectively, which would add an extra 40 feet to the height limit. Effectively, this means you could see 11- or maybe 12-story buildings. The CLT bonus which would be paired with existing affordability bonuses could push C- and NC-125 beyond 15 stories. This would be a big win for density, for sustainability, for giving these bustling hubs a more defined center, and for meeting the huge shortfall in housing supply.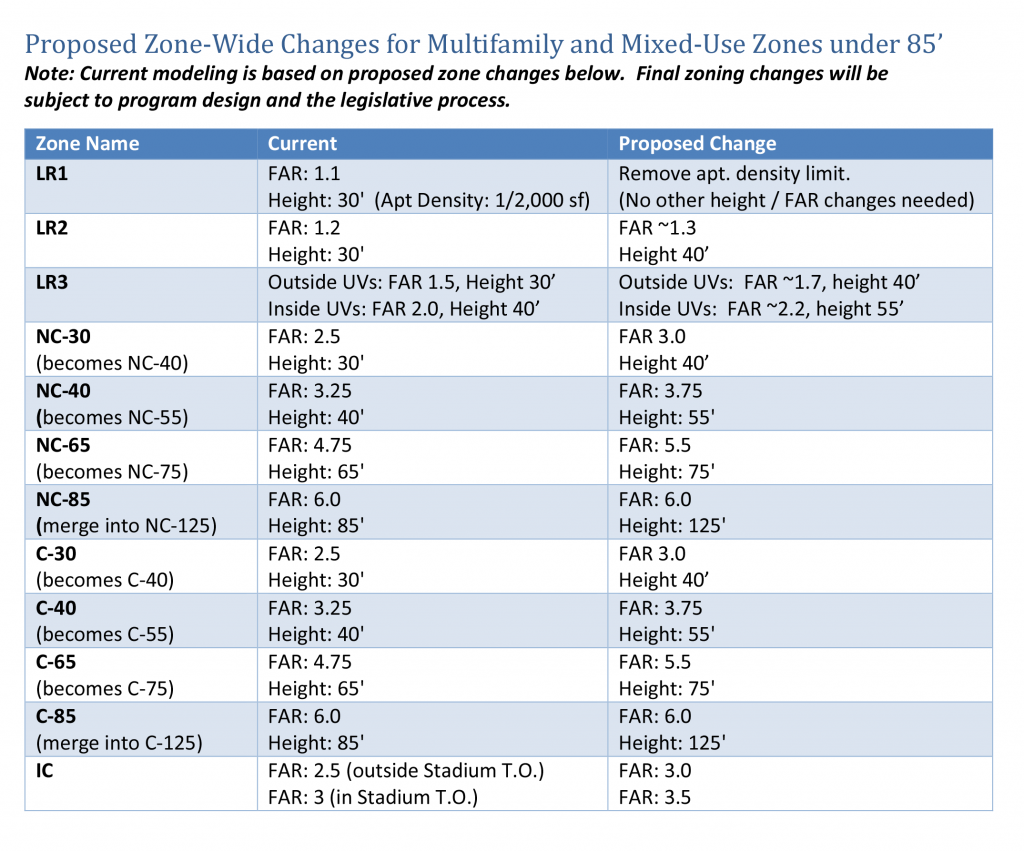 The CLT bonus also could help lowrise zones where more incremental changes are also proposed, pushing 65-foot zones up to 75 feet, and 40-foot zones up to 55 feet. The proposed zone-wide changes would be another win for density, but significantly more so with a CLT bonus. The incentive would change the calculus for developers and likely finally persuade them to go beyond Type V construction.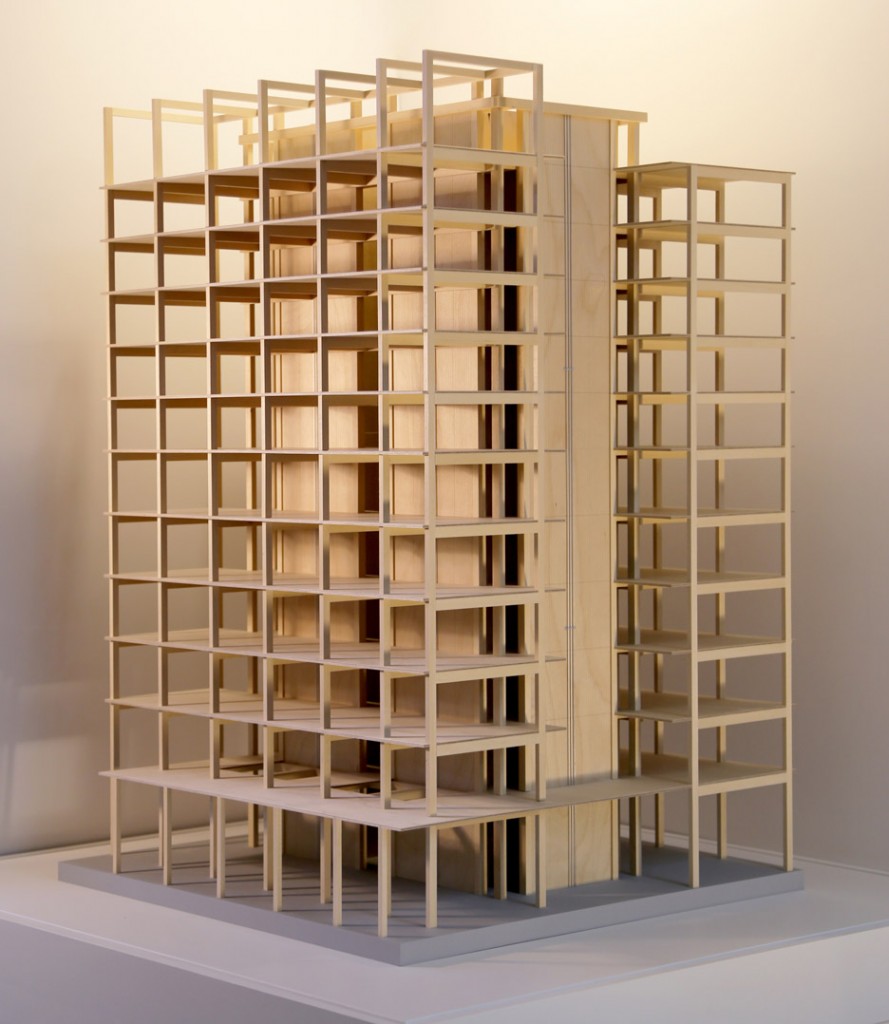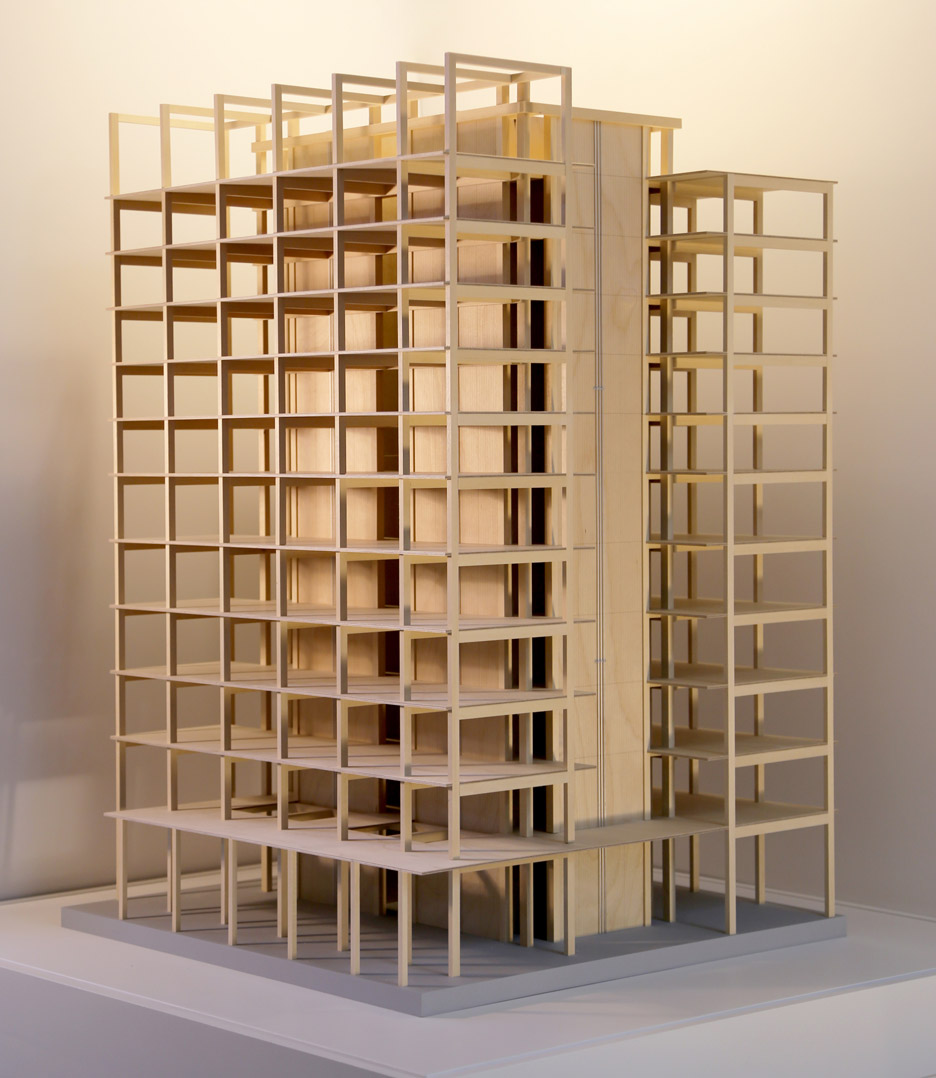 The Benefits of CLT
Some concerns about density and height are specific to Type V construction and could be avoided more easily with CLT construction. The criticisms often fall into three categories:
Imposing, bulky bread-loaf form;
Cheap-looking materials; and
Generic design.
CLT allows the opportunity for exposed wood grains both inside and out for a refined finish. The greater height also allows greater setbacks/stepbacks without sacrificing density. CLT towers will be distinct from the 5-over-1 monotony. It also allows for an economical construction method to build taller as compared to concrete or steel which require longer (thus more costly) construction schedules. Portland's 130-foot CLT residential tower is the tip of the iceberg. German, Austrian, and French builders are pushing CLT beyond 20 stories. Paris has a proposal for a 35-story tower, which designers say would sequester 3,700 metric tons of carbon dioxide, the equivalent of taking 2,207 cars off the road for a year. That gives you an idea of how big a difference building with wood could make in halting the rise in carbon dioxide levels.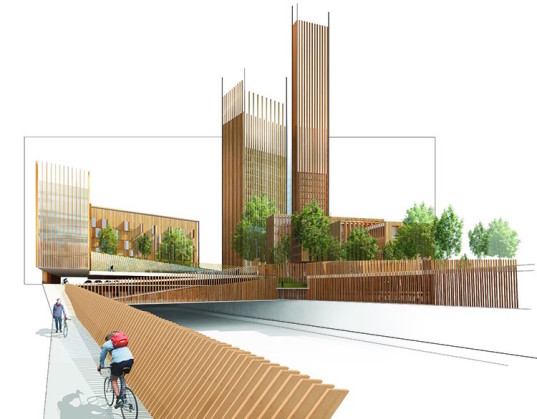 Cross laminated timber opens up a range of opportunities at heights that previously could only be filled by concrete and steel, which are both very carbon intensive. To be clear, we also need concrete and steel, particularly for taller highrises. Numerous studies have shown the environmental benefits of dense urban living outweigh the carbon cost of building tall. CLT ups the ante by combining the environmental benefits of density with a carbon-positive material. If adopted widely, CLT could be a crucial tool to combat global warming. On a local level, CLT allows Seattle to add midrises in a more sustainable way and with a natural material for which people generally have an affinity.
Changing the Calculus
The current developer calculus needs a shakeup because too often they settle for 7-story Type V buildings where they have the zoning capacity to build higher. For example, Vulcan's Yesler Terrace is being built 7-stories tall in a 240-foot zone, showing the hesitancy developers have to take bigger risks and use more expensive construction types even when backed by the great fortune of Paul Allen. Yesler Terrace isn't a proven market yet, so maybe Allen is just dipping his toes in the water. Hopefully, the other 27 Yesler Terrace acres Allen owns will see better use once the real estate masterminds realize that a neighborhood about a mile from Downtown and on a streetcar line is not hard to sell.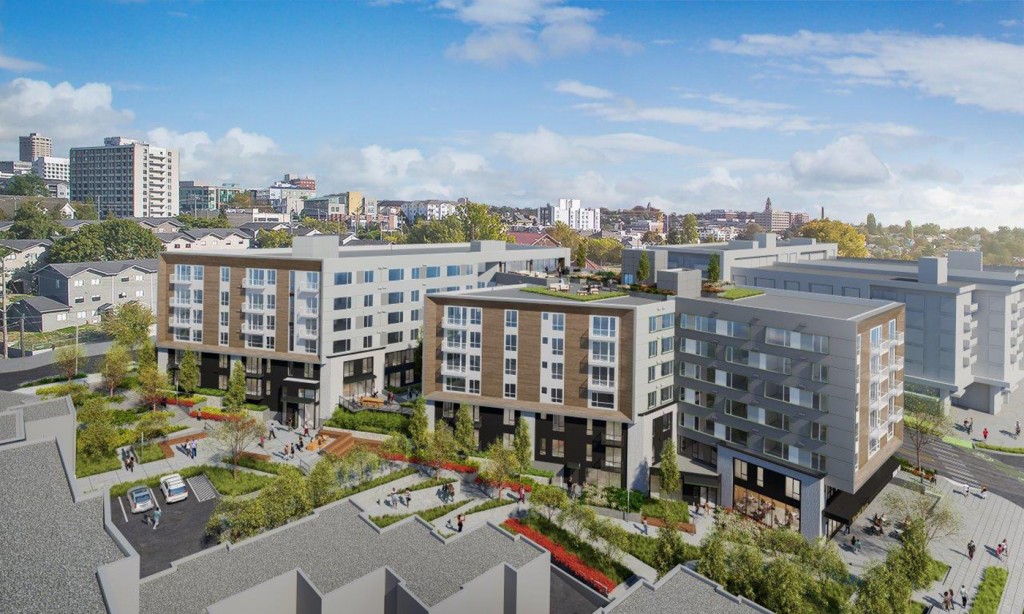 The other lesson here is that zoning isn't everything. Location is crucial. That's why proven high-demand neighborhoods have to absorb more of the growth rather than expecting dense enclaves to appear overnight in less desirable and more out of the way spots. The easy way to solve the problem is to relax zoning restrictions all across the city. We should create more urban villages to open up more land for multi-family development; CLT would allow urban villages to build with more variety rather than seeing almost exclusively 5-over-1. Inertia is pushing developers toward Type V; we need to change the calculus.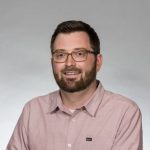 Doug Trumm is publisher of The Urbanist. An Urbanist writer since 2015, he dreams of pedestrianizing streets, blanketing the city in bus lanes, and unleashing a mass timber building spree to end the affordable housing shortage and avert our coming climate catastrophe. He graduated from the Evans School of Public Policy and Governance at the University of Washington in 2019. He lives in East Fremont and loves to explore the city on his bike.