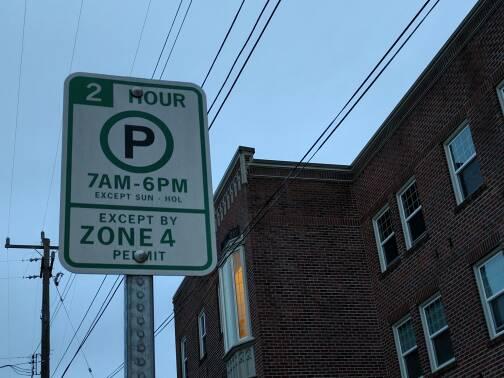 The Seattle Department of Transportation (SDOT) has released their final plans for extension of the Restricted Parking Zone program on the western shoals of Capitol Hill. The proposal consists of changes to Zone 15 and the addition of a new Zone 32. The RPZ changes were partially spurred on from the new Capitol Hill Station where more that 14,000 daily riders are projected to  pass through the station. The new Zone 32 starts kitty corner from the station and is one of the only remaining few RPZ gaps around the station area.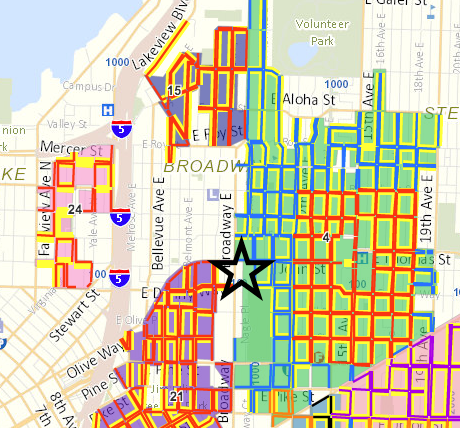 Zone 15, the area largely north of E Roy St and Belmont Ave E, is getting a few changes. Two fingers south Belmont Ave E will convert to new Zone 32, eight new block faces will be signed as RPZ Zone 15, and parking restrictions on RPZ Zone 15 block faces will be in force Monday through Friday from 7am to 8pm. This is a change from the noon to 6am seven days a week from today. The original proposal had sought to put a two-hour time limit on the blocks for non-RPZ passholders, but the four-hour maximum will remain in place. SDOT has targeted the change to make the parking time limit more enforceable.

Meanwhile, new RPZ Zone 32 will have 84 block faces signed with the RPZ restrictions. Residents that fall within the 41 full blocks, which are shaded in grey on the map, will be able to avail of RPZ passes and be exempt from parking time limits. SDOT will enforce parking restrictions on the streets Monday through Saturday from 7am to 8pm. Maximum parking time limits on a given block face will be set at two hours. Changes for Zone 15 and Zone 32 should take place in mid-2017.

Stephen is a professional urban planner in Puget Sound with a passion for sustainable, livable, and diverse cities. He is especially interested in how policies, regulations, and programs can promote positive outcomes for communities. With stints in great cities like Bellingham and Cork, Stephen currently lives in Seattle. He primarily covers land use and transportation issues and has been with The Urbanist since 2014.