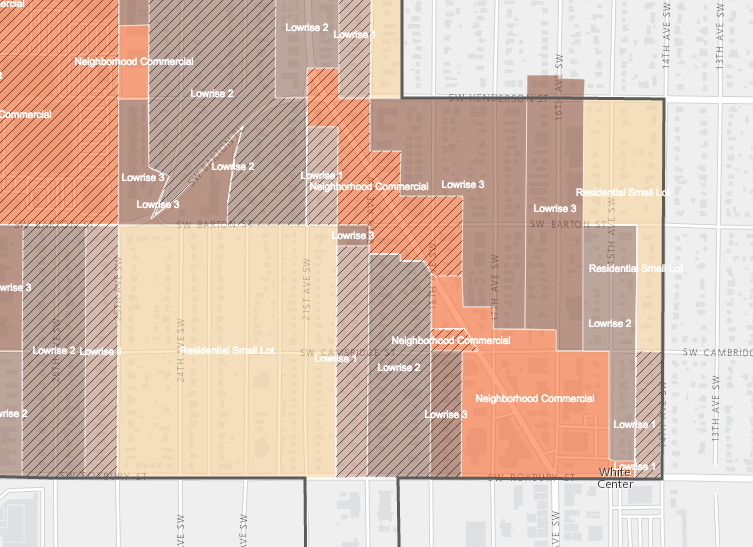 The Seattle Office of Planning and Community Development (OPCD) has launched an interactive map to see where each draft Mandatory Housing Affordability (MHA) rezone is proposed. The MHA rezones would increase development capacity across commercial, mixed-use, multi-family residential, and some single-family residential areas in the city by allowing additional building height and total building floor area.
Most of the MHA rezones are focused are located within urban villages and urban centers, except for Downtown, South Lake Union, Uptown, and the University District, which will go through separate rezone processes. Many areas that fit the bill of commercial, multi-family residential, and mixed-use outside of urban villages and urban centers will also be considered for rezones. And certain urban villages may be expanded, which is why some single-family residential areas outside of them may be rezoned–largely at the new MHA Residential Small Lot zone.
The interactive map offers a complete source for understand the draft MHA rezone for each area of the city. Users can click on each proposed rezone to understand what the current zoning is and what it is proposed to become through a pop-up window.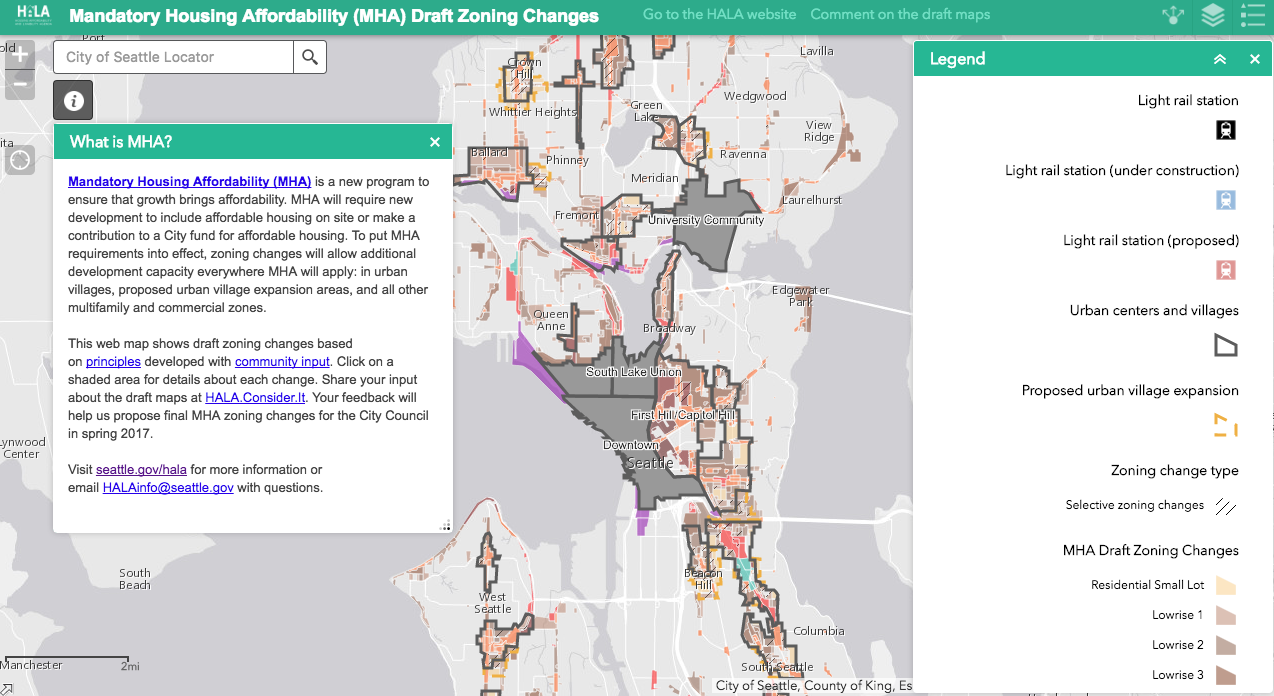 The pop-up window also indicates what type of MHA requirements would be applicable for development on the proposed rezoned properties. This is important because larger jumps in increased development capacity and the particular location in the city dictate what amount of affordable housing would be required either through development or fee.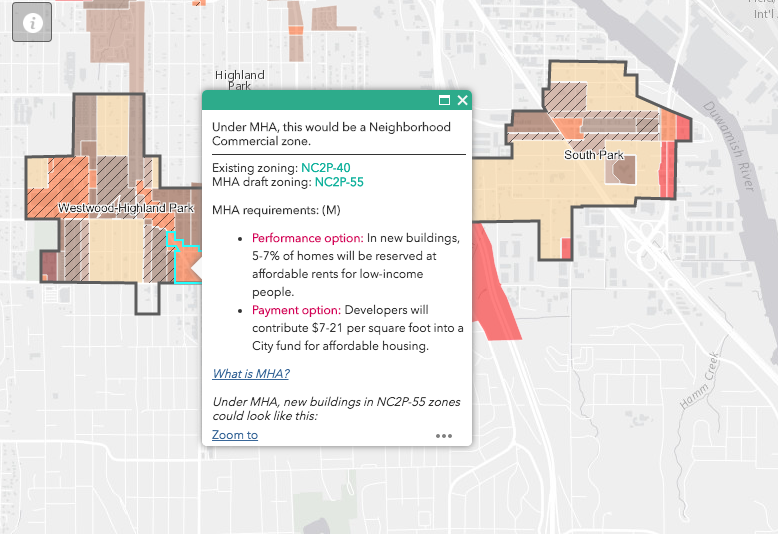 The new interactive map is a huge step up from the large static PDFs that the City issued in October. Users can more easily determine changes and then offer feedback on the proposals to the City by clicking on the comment option built into the map.

Stephen is a professional urban planner in Puget Sound with a passion for sustainable, livable, and diverse cities. He is especially interested in how policies, regulations, and programs can promote positive outcomes for communities. With stints in great cities like Bellingham and Cork, Stephen currently lives in Seattle. He primarily covers land use and transportation issues and has been with The Urbanist since 2014.