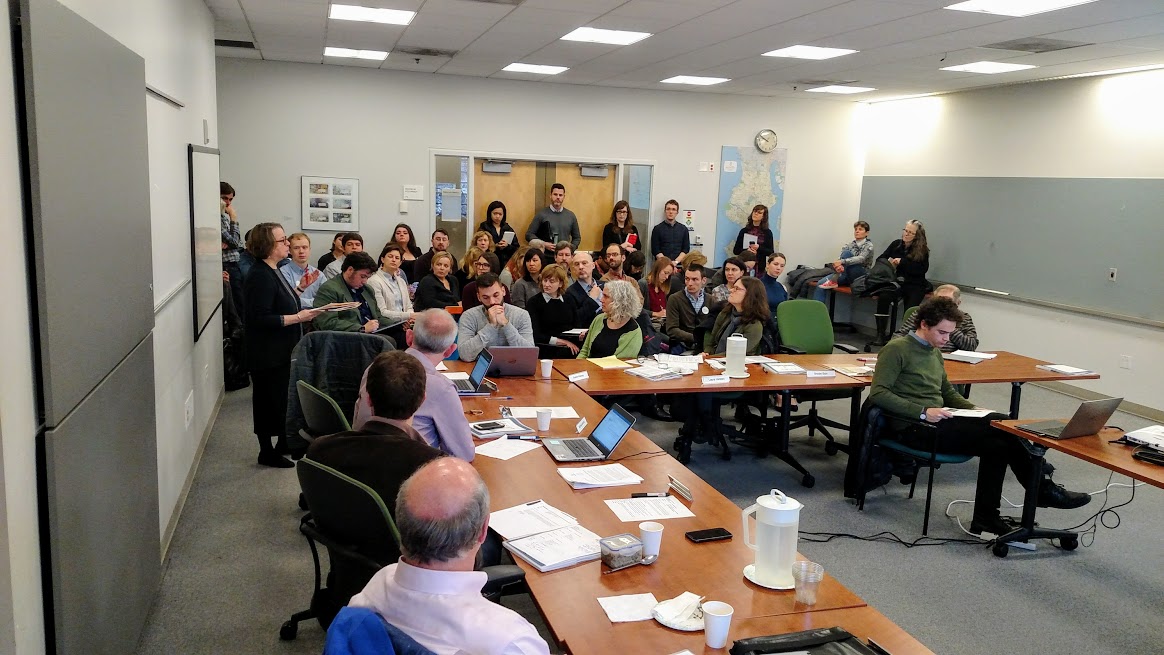 Yesterday both the City of Seattle and Community Package Coalition told the planners of the Washington State Convention Center (WSCC) Addition that the public benefit package was too small for the 1.5 million square foot project that is still holding out hope to break ground this year. The WSCC received this feedback at the Seattle Design Commission's first hearing on public benefits.
"We've come together today to speak with one voice asking the design commission to ensure that the initial proposal offers benefits commensurate with the enormous scale of this project,"  Community Package Coalition representative Alex Hudson said. "This is a $1.6 billion project and it's the singe largest real estate development project in the history of Seattle. The project's size, central location, public ownership and extensive requests for public right of way compels the Washington State Convention Center to also offer accordingly large investment in our communities."
The Community Package Coalition is composed of nine different non-profits and advocacy groups including the First Hill Improvement Association, which Hudson leads as Director.
"Simply put, the size of the public benefits package being proposed is nowhere near fair or commensurate with what the developer is asking the public to give up or the permanent impact," Hudson added.
Community Package Coalition strategy of speaking with one voice seemed to impress the commission. "This is the most impressive community proposal we've seen–very helpful," Seattle Design Commissioner John Salvo said.
Following public comment, the members of the Seattle Design Commission also grappled with what is commensurate public benefit for the project. The commissioners couldn't settle on a number or scope, but they seemed supportive of a large public benefits package, generally.
Ultimately, one outcome of the hearing was the Lid I-5 study moved forward, while the proof-of-concept prototype Pine-Boren Lid Park got rejected at this point.
Chair Shannon Loew asked, "What is commensurate?" Answer: "It's not clear" but they compared to benefits of similarly-sized Amazon project.

— The Urbanist (@UrbanistOrg) February 16, 2017
Beverly Barnett spoke for the City of Seattle at the hearing and echoed that the public benefits package didn't seem commensurate at this stage.
"I don't want us to be so distracted by public benefit that we forget this has to be a project that the City is going to support by giving up a public asset for the development," Barnett said. "So it really has to be a quality, well-designed project that addresses its own impacts, whether SEPA [State Environmental Protection Act] impacts or just [street] vacation impacts."
Barnett did go on to reiterate that the public benefits package so far didn't seem large enough for the scale of the project.
What Streets Would Be Vacated?
"The WSCC has petitioned the City of Seattle for a full vacation of three public alleys in Blocks 33, 43, and 44 totaling 7,665 square feet, and subterranean vacations of Terry Avenue and Olive Way, totaling 47,985 square feet," the Community Package Coalition explained in their editorial in The Urbanist.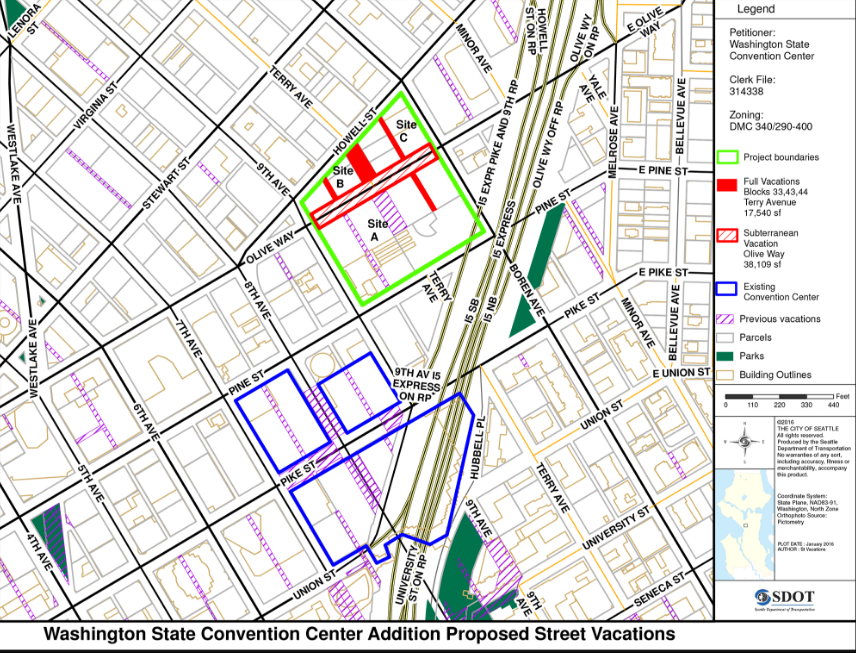 How Is the WSCC Addition Funded?
It's public money and the public doesn't get to vote on the funding thanks to the special taxing district the WSCC has been granted. The WSCC is primarily funded through municipal bonds backed through a 7% tax on hotel revenue.
Why Should We Expand The WSCC?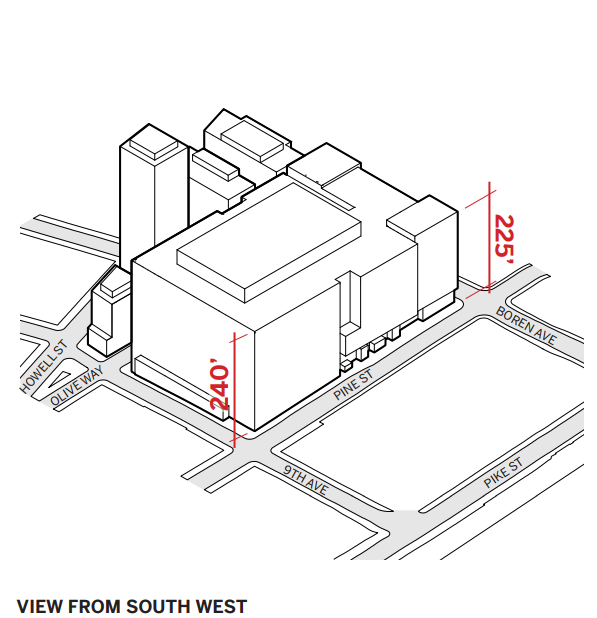 The idea behind convention centers is that they attract trade shows and other major gatherings to the area boosting the local economy both through direct revenue associated with tourists it brings in and indirectly through helping locally based companies expand their business. The WSCC Addition website boasts: "The WSCC Addition will be a transformative project that provides a host of economic benefits, including as much as $240 million annually in visitor spending, as many as 3,900 direct and indirect jobs, and some 6,000 jobs during construction."
However, some economists dispute the convenient math that convention centers use to justify their expansions. The WSCC commissioned such a study to get their $240 million number. "Their analysis, however, did not examine the expansion of the WSCC over the past two decades and expansion's effect on attendance, the major driver of economic benefit." David Dahl wrote in guest piece in The Urbanist questioning the logic behind the WSCC Addition.
WSCC attendance has been on a downward trend for decades–part of this has to do with teleconferencing and industry trends–yet Seattle hotels are actually doing great. "Even with dwindling out of state attendance at the WSCC, in 2014, Seattle achieved a record 82.2% hotel occupancy." With our hotels setting occupancy records and the airport often at capacity, aren't we doing fine without a colossally gigantic convention center? Do we need an additional $1.6 billion investment and would we actually recoup it?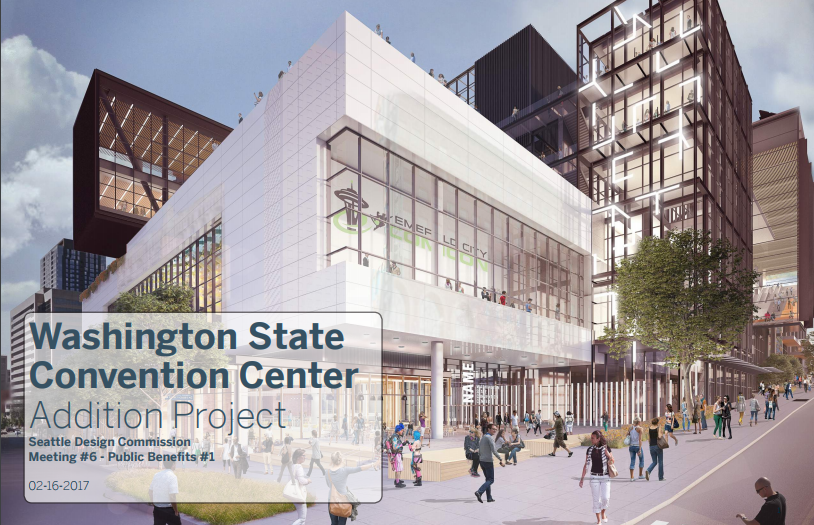 What Public Benefits Are Proposed?
WSCC presenters at the meeting focused on Pike/Pine corridor improvements for pedestrians and bicyclists, which was also an emphasis of the Community Package coalition. They also mentioned public art and a $5 million investment (or 0.3% of the total budget) in affordable housing in addition to the $5 million King County wrote into the terms for the land it sold for the site. The WSCC said it'd prefer to put the affordable on-site at the tower they plan at Site B.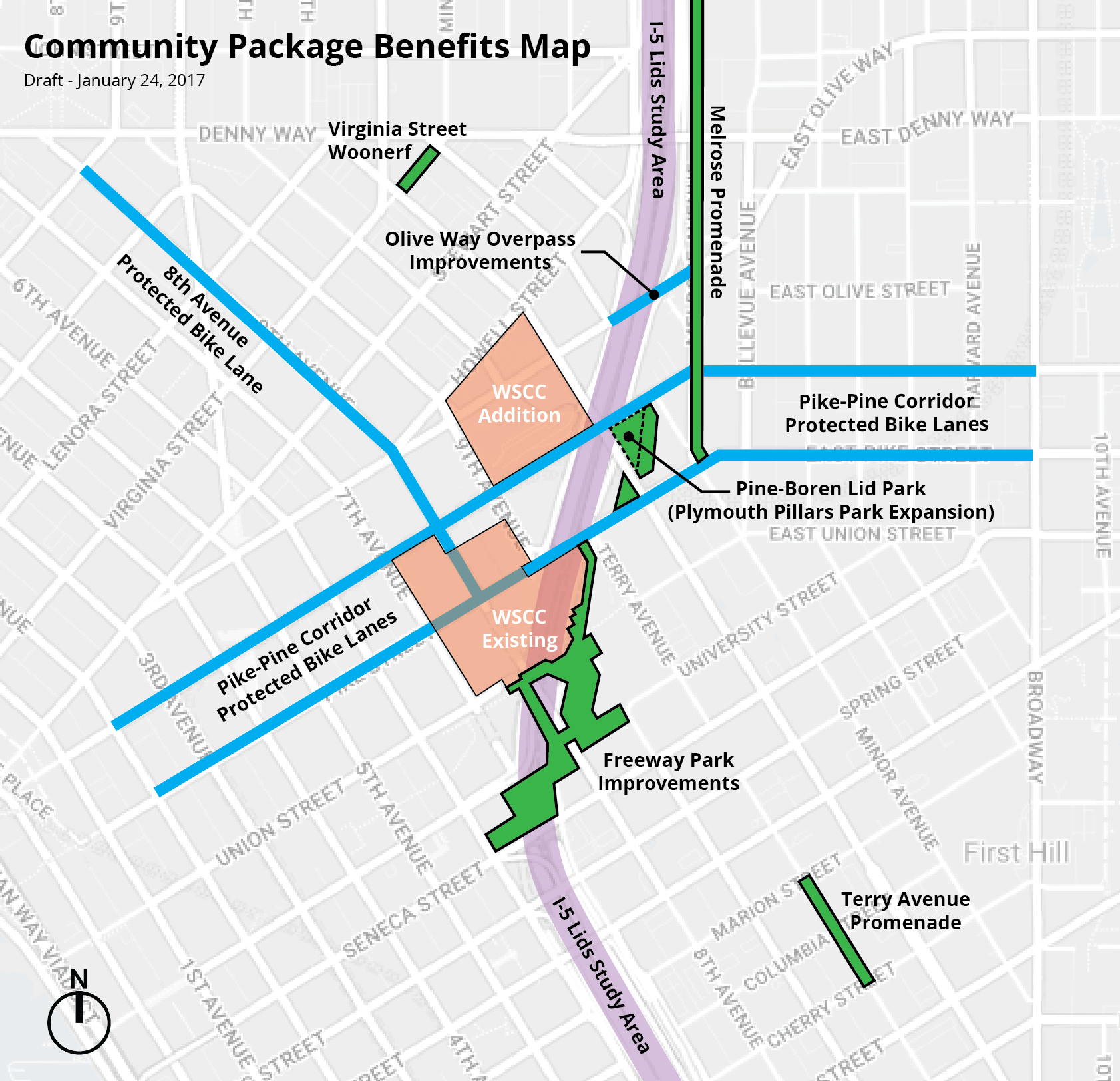 The Community Package Coalition asked for at least $62-73 million in benefits. For a full rundown of the projects they propose check out their article or see the list quoted below. You can also sign the group's online petition if you're interested.
The Community Package

Public Parks and Open Spaces

Freeway Park Improvements. Improve Freeway Park to be more safe, accessible, and enjoyable for local residents, employees, and Convention Center visitors.
Interstate 5 Lid Feasibility Study. Fund a City-led technical study of extending Freeway Park and lidding Interstate 5 in the Center City and beyond for parks, affordable housing, new streets, and other civic uses.
Melrose Promenade. Implement walking and bicycling improvements, public space, and public art along Melrose Avenue in Capitol Hill.
Pine-Boren Lid Park. Expand Plymouth Pillars Park by building an approximately 14,000 square foot lid park over Interstate 5 at the east corner of the Pine Street and Boren Avenue intersection.
Terry Avenue Promenade. Build a pedestrian-oriented woonerf on Terry Avenue between Cherry Street and Marion Street.
Virginia Street Woonerf. Build a pedestrian-oriented woonerf on Virginia Street between Boren Avenue and Minor Avenue.

Active Transportation

8th Avenue Bicycling Improvements. Build a northbound protected bike lane between Pike Street and Bell Street.
Interstate 5 Overpasses "Kit of Parts". Implement a suite of pedestrian improvements for I-5 overpasses, such as landscaping and sound buffers, between Olive Way and Madison Street.
Olive Way Interstate 5 Overpass Walking Improvements. Implement a roadway reconfiguration on the Olive Way I-5 overpass and I-5 interchange to increase pedestrian safety and reduce traffic conflicts.
Pike-Pine Corridor Bicycling Improvements. Build protected bike lanes on Pike Street and/or Pine Street between Downtown and Capitol Hill.

Affordable Housing

Affordable Housing. Contribute funding to create 300 affordable homes for workers earning hospitality industry wages (50-60 percent of area median income) within one mile of the Convention Center Addition. For more information on this component, click here.
Washington State Convention Center Expansion Is Not Inevitable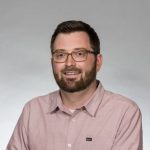 Doug Trumm is publisher of The Urbanist. An Urbanist writer since 2015, he dreams of pedestrianizing streets, blanketing the city in bus lanes, and unleashing a mass timber building spree to end the affordable housing shortage and avert our coming climate catastrophe. He graduated from the Evans School of Public Policy and Governance at the University of Washington in 2019. He lives in East Fremont and loves to explore the city on his bike.