Last week King County announced a tentative deal to sell perhaps the largest remaining undeveloped property in Seattle's city center. The 4.1-acre Convention Place Station will be sold for $161 million to the Washington State Convention Center (WSCC) for its major expansion project. The move heralds the long-expected closure of the bus station due to the inevitable removal of buses from the Downtown Seattle Transit Tunnel, making way for more frequent light rail trains.
If approved by the WSCC and King County Council, the sale would come to $904 per square foot. That compares to $678 per square foot the WSCC paid for a collection of smaller neighboring properties only four years ago, illustrating just how fast land values are growing in the Denny Triangle and the city center more generally. Residential and commercial construction in the area is intense, including what will be Seattle's largest hotel less than a block away.
Though not made clear in the announcement, King County appears to be loaning WSCC the funds to buy the site from itself: a net total of $275 million is expected in principal and interest payments over 32 years. The proceeds will go to improving Metro's transit service and reliability
Above the purchase price, the WSCC will voluntarily contribute $5 million to a King County affordable housing fund, $4.5 million to new public art, and $100,000 to decommission existing public art at the bus station. The WSCC will also preserve  bus access to the transit tunnel until at least September 2018, around which time construction of the new convention center facility will force the closure of tunnel access for buses.
The closure of Convention Place Station was long anticipated, but the WSCC's expansion project is moving up the expected timeline by three years. The tunnel was originally planned to close in 2021, when Northgate Link opens and light rail trains will arrive more often. Because of the accelerated timeline, and in combination with other major transportation projects in the area, the City of Seattle is planning to implement a number of Downtown street changes. This effort is known as One Center City. In addition to exploring greater transit priority on surface streets, Metro and the City are working to locate new layover space for buses; along with serving passengers, Convention Place Station has some two dozen parking spaces for buses to wait between trips.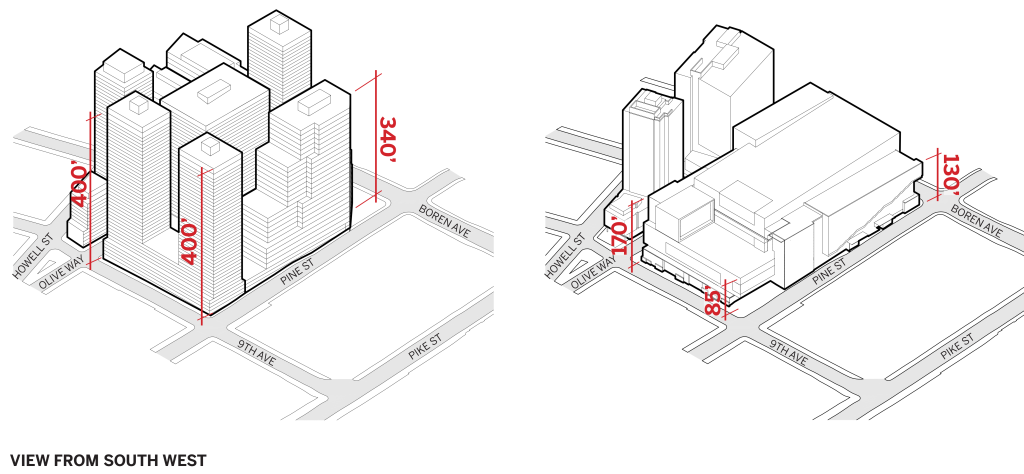 If the WSCC expansion were not happening, images from the project's recent public benefits proposal show that the station property (along with co-development sites on two blocks across Olive Way) could have been a mix of office, residential, and hotel towers that is common in this part of Downtown.
A coalition of neighborhood groups and advocacy nonprofits is seeking upwards of $80 million in public benefits from the WSCC Addition due its unprecedented request for five street and alley vacations and the overall scale of the project. Learn more about the Community Package here on The Urbanist.
For more information about the WSCC project, visit wsccaddition.com.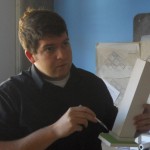 Scott Bonjukian is a car-free urban designer with a passion for sustainable and efficient cities. With degrees in architecture and urban planning, his many interests include neighborhood design, public space and street design, transit systems, pedestrian and bicycle planning, local politics, and natural resource protection. He primarily cross-posts from his blog at The Northwest Urbanist and advocates for a variety of progressive land use and transportation solutions.