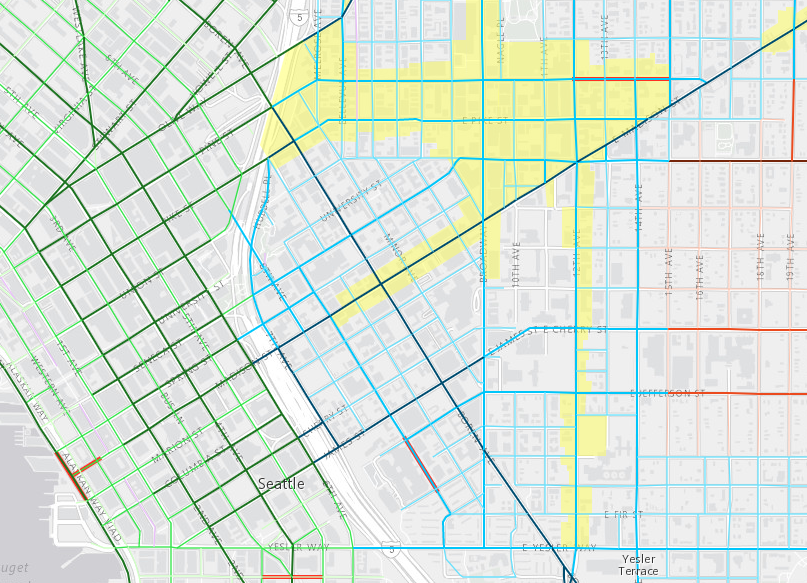 The Seattle Department of Transportation's right-of-way improvement manual just got a big upgrade, and it's big news for street design nerds. The new version, called Street Illustrated, is exactly what the name implies: a manual that shows, rather than tells, what the guidelines for street design call for in Seattle.
Whenever a street is considered for safety, transit infrastructure, or other changes, the right-of-way improvement manual is the guide to providing minimum widths for different uses. For example, the design standards for a major arterial through an urban village call for 11-foot travel lanes for both dedicated transit lanes and general purpose lanes. However, this is the minimum width allowed for that lane type in most cases. On Rainier Avenue, for example, 12-foot travel lanes accommodating buses and other traffic have been proposed because of the high amount of transit on that street.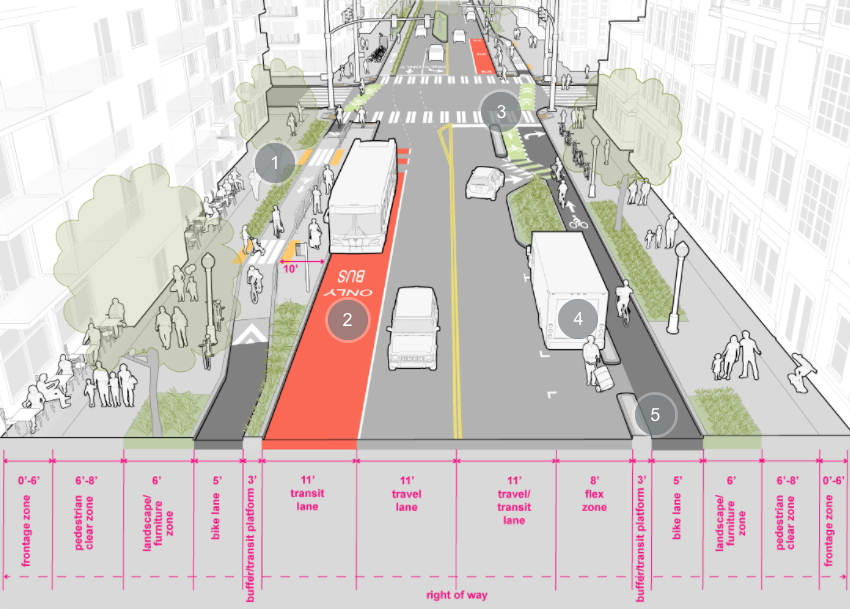 The guidelines also have a cheat sheet for minimum street widths across different city areas.
But the coolest part of the new Street Illustrated guide is likely the map, allowing you to view information on any street in Seattle and the street type designation it corresponds with.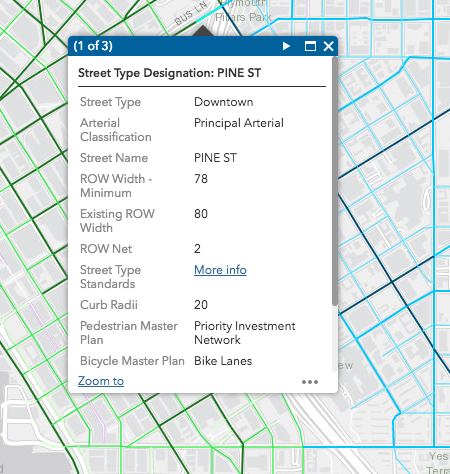 The guidelines within the manual themselves also just underwent a big update this year, and the user-friendly packaging of the Streets Illustrated online guide allows more people to get an understanding of what the current and potential uses of their city's streets are. Urban design guidelines have often been something that is hard to communicate well, and this tool will go a long way in making those concepts more accessible.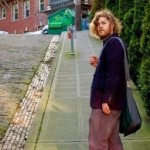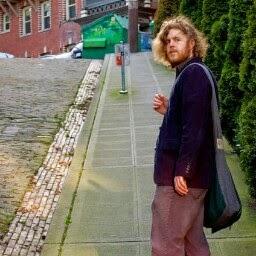 Ryan Packer lives in the Summit Slope neighborhood of Capitol Hill and has been writing for the The Urbanist since 2015. They report on multimodal transportation issues, #VisionZero, preservation, and local politics. They believe in using Seattle's history to help attain the vibrant, diverse city that we all wish to inhabit. Ryan's writing has appeared in Capitol Hill Seattle Blog, Bike Portland, and Seattle Bike Blog, where they also did a four-month stint as temporary editor.