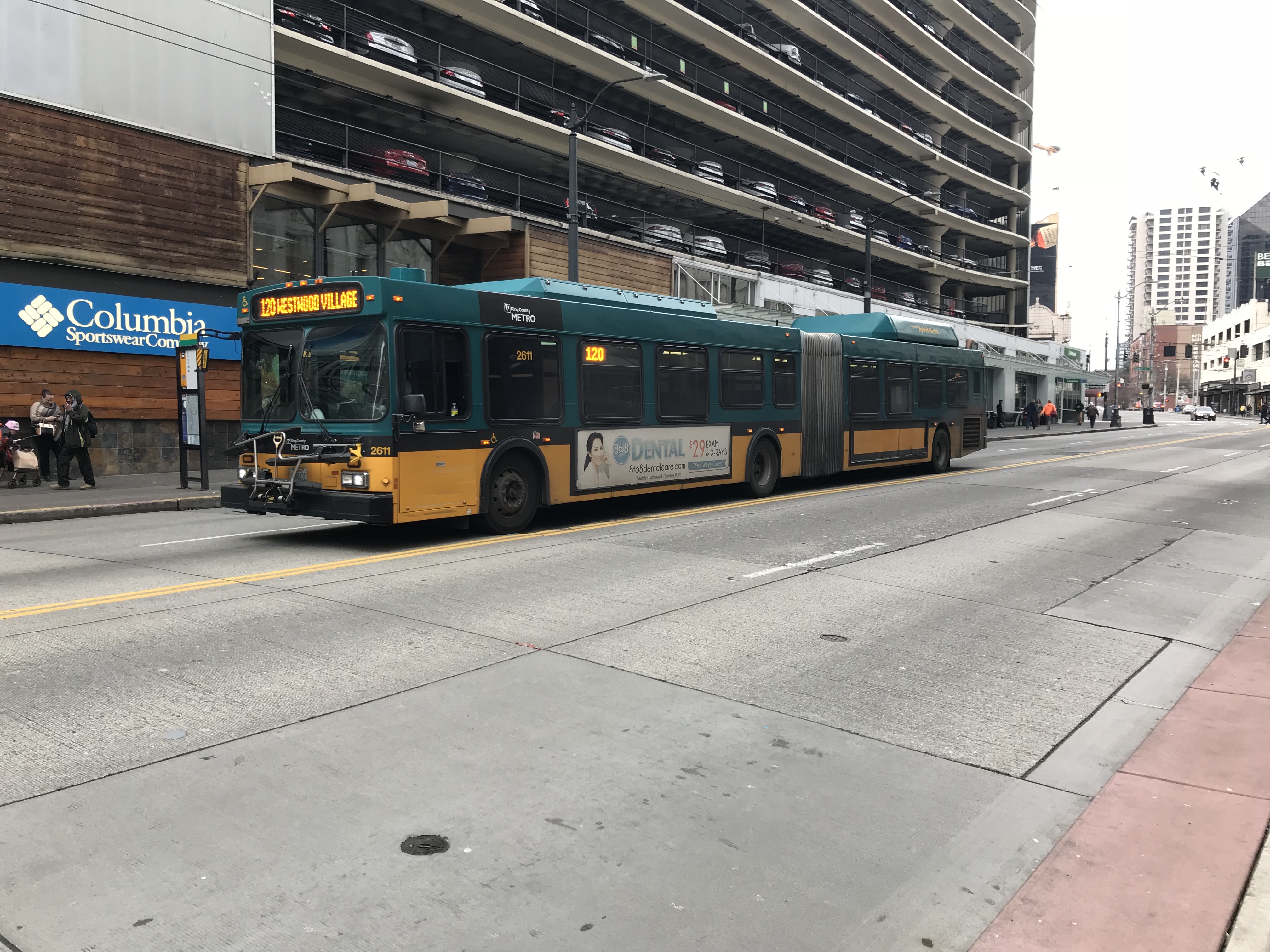 In 2020, King County Metro Transit will relaunch the Route 120 as the RapidRide H Line offering greater frequency, increased span of service, and improved service quality. The route threads together communities from Downtown Seattle to Burien by way of Delridge and White Center on a 13-mile corridor. On weekdays, over 9,200 passengers board Route 120 buses daily at 80 stops. Metro is now seeking additional public feedback on service concepts that would consolidate the number of stops by a third and modify the routing of buses through White Center and Burien. The transit agency also wants to know riders' priorities, such as security, traffic calming, and pedestrian and bicycle access improvements.
Background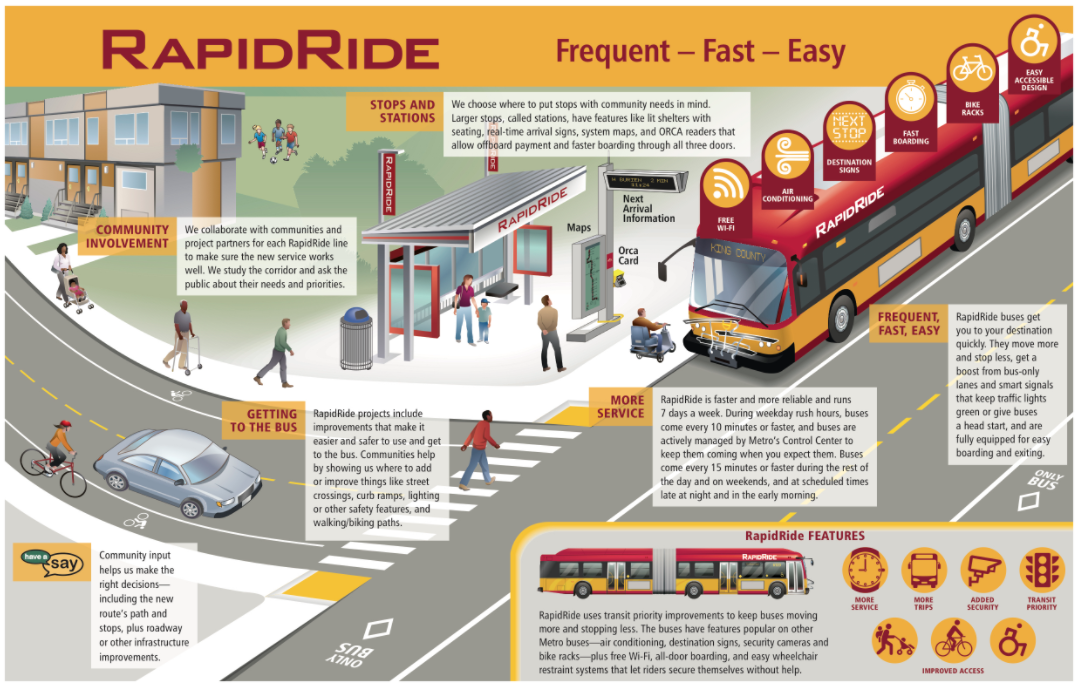 Metro is planning to give Route 120 a big upgrade with an increase of weekday bus trips from 165 to around 230 and standard RapidRide features. Service on RapidRide corridors frequent with buses coming at least every 10 minutes during peak hours and running late into nighttime hours. Bus stops are designed for easy level boarding, off-board payment, real-time arrival information, and higher quality shelter. Buses are uniquely branded, allow for three-door boarding, and have free Wi-Fi. Other standard elements that Metro plans to employ are targeted investments in bus-only lanes, bus bulbs, queue jumps at stoplights, and transit signal priority. Together, these features help keep buses moving and speed up overall service.
The online open house highlights a variety of different topics for riders to weigh in on. These include:
General ways that the rider accesses and uses Route 120;
Preferred route options and proposed stop locations;
Priorities of how RapidRide service should be provided, such as onboard comfort, frequency, and transfer opportunities;
Priorities for access to transit, such as the approach to safety, walkability, accessibility, and bike facilities; and
Specific intersections and stops that need special improvements.
Stop Consolidation and Alternative Pathways
Metro is proposing stop consolidation along the Route 120 corridor in Delridge and through White Center and Burien. The bulk of the proposed stop consolidations in Delridge are between SW Genesee St and SW Barton St (a reduction of seven stop pairs). Aside from Downtown Burien and the White Center commercial core, stop consolidations are proposed between SW 116th St and SW 146th St (a reduction of three stop pairs).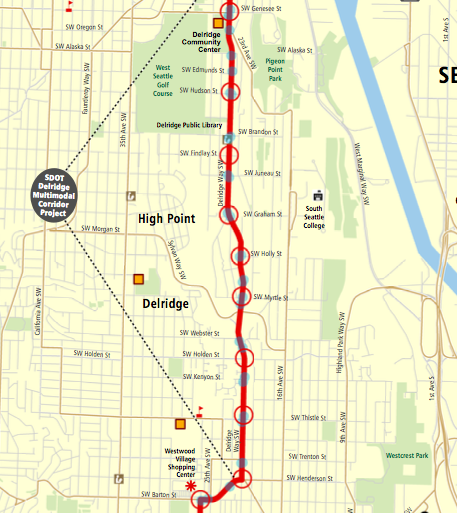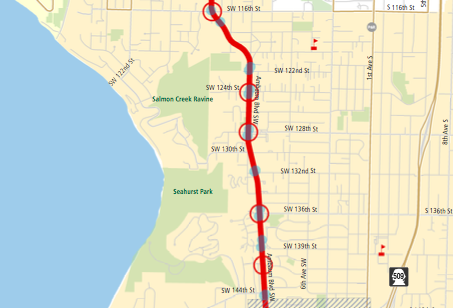 In Downtown Seattle, stop pairs are not proposed to change. However, the terminal of the RapidRide H Line may be further extended north on Third Avenue and could add one or more stops.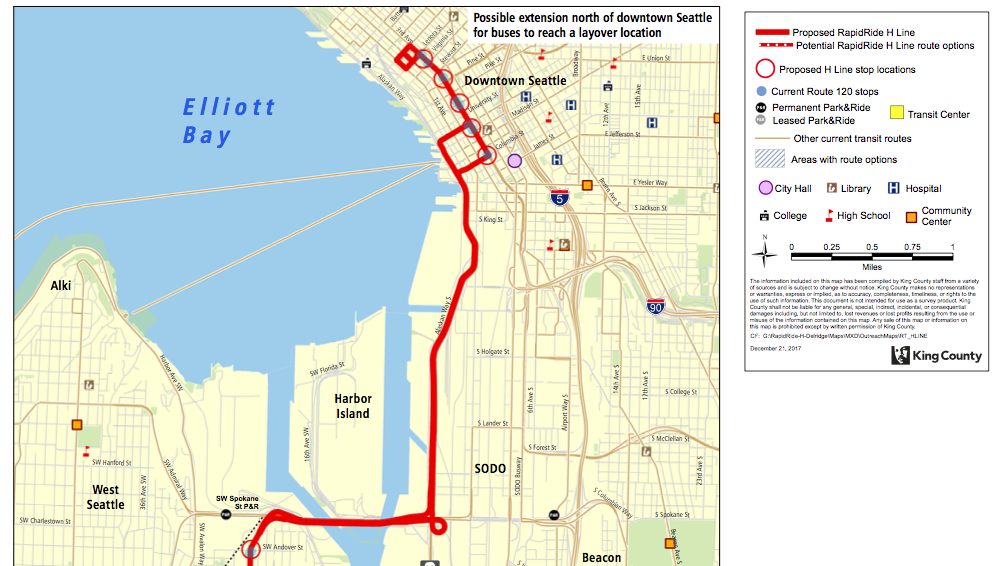 Metro is proposing two options for RapidRide H Line routing and stops in each the White Center commercial core and Downtown Burien. In both cases, buses could continue to operate on the existing Route 120 alignment albeit with one stop consolidation on SW Roxbury St and 15th Ave SW each or operate on slightly modified pathways. Should buses be rerouted through the White Center commercial core, Metro would seek to move the RapidRide H Line closer to the retail heart by serving the intersection of 16th Ave SW and SW 98th St; several stops on 15th Ave SW could then be consolidated. Downtown Burien could see buses operate on SW 150th St instead of SW 148th St more directly serving the burgeoning urban district.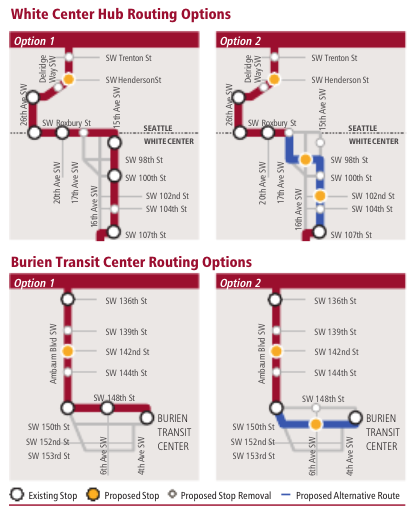 Possible Corridor Improvements
Metro is considering a variety of other corridor improvements to help riders have better access to the RapidRide H Line. Changes to street crossing and new bike lanes could be installed to assist riders in accessing bus stops. General traffic calming measures and addition of lighting could also be employed. Metro is looking for feedback on the use and location of different techniques that should be used.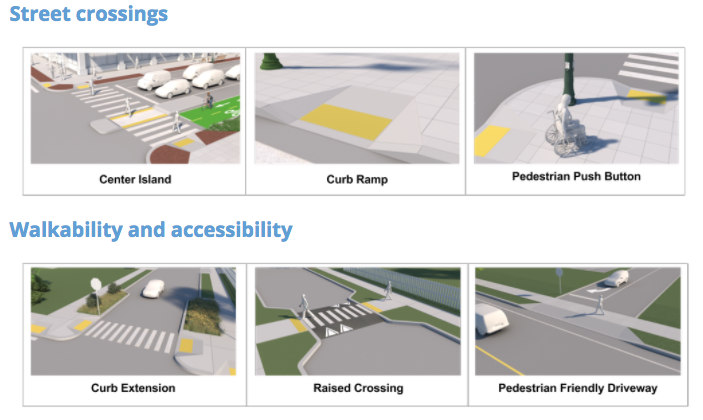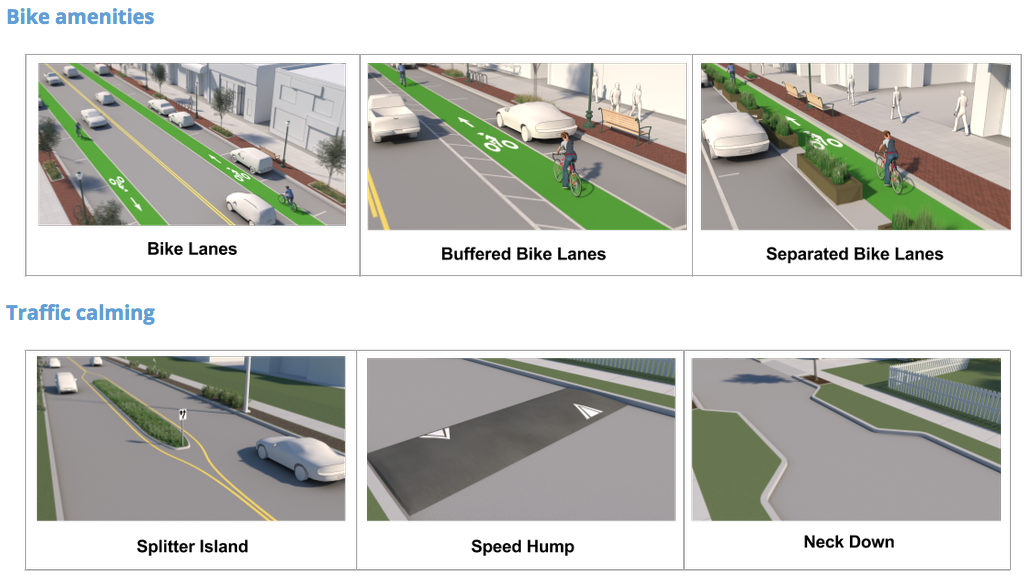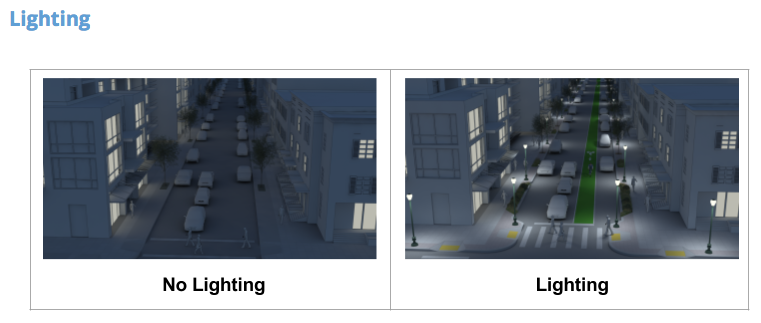 Public Feedback Opportunities
Metro will hold a series of public meetings over the next few weeks for communities affected by the future RapidRide H Line. The meetings include the following:
Burien: Burien Community Center in the Shorewood Room on Wednesday, January 10th from 5pm to 8pm.
White Center: Mount View Elementary School in the Cafeteria/Multi-Purpose Room from 5pm to 8pm.
Delridge: Youngstown Cultural Arts Center on Wednesday, January 17th from 5pm to 6.30pm. This latter meeting will provide an opportunity to discuss ideas with an artist to develop public art as part of the project on Delridge Way SW.
Alternatively, feedback can be provided via the online open house through January 15th.
Delridge RapidRide Brings Same Old Transit/Bike Lane Tradeoffs

Stephen is a professional urban planner in Puget Sound with a passion for sustainable, livable, and diverse cities. He is especially interested in how policies, regulations, and programs can promote positive outcomes for communities. With stints in great cities like Bellingham and Cork, Stephen currently lives in Seattle. He primarily covers land use and transportation issues and has been with The Urbanist since 2014.