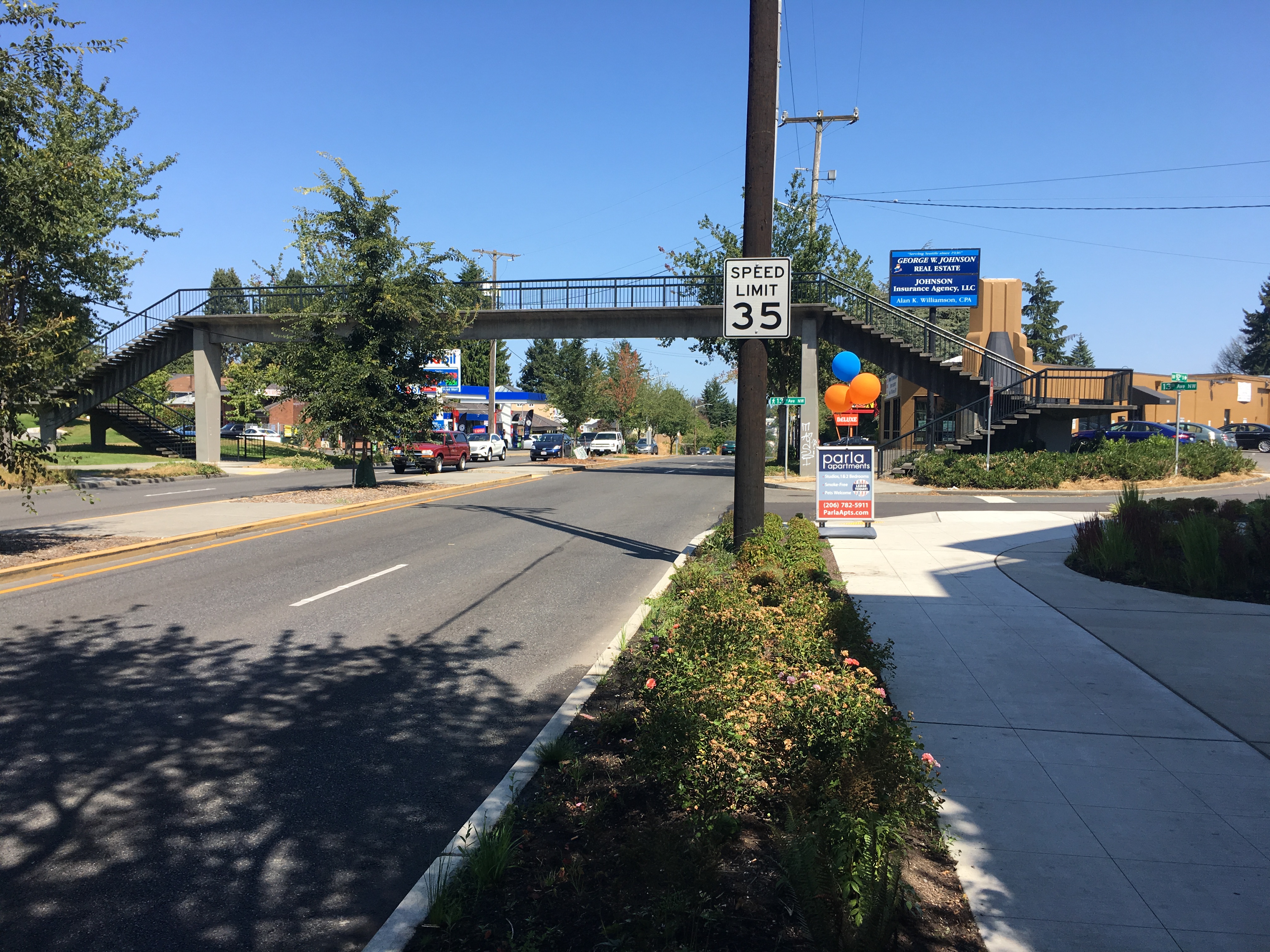 On Thursday, the Seattle Department of Transportation (SDOT) released its final design for a Neighborhood Greenway project in Crown Hill. The project would retain an existing pedestrian bridge over Holman Rd  NW at 13th Ave NW and create a new at-grade pedestrian crossing. The project would also include new stop lights in advance the at-grade crossing and curb ramps to facilitate mobility between sidewalks. The proposal no longer would move a southbound bus stop, which had been proposed in earlier iterations.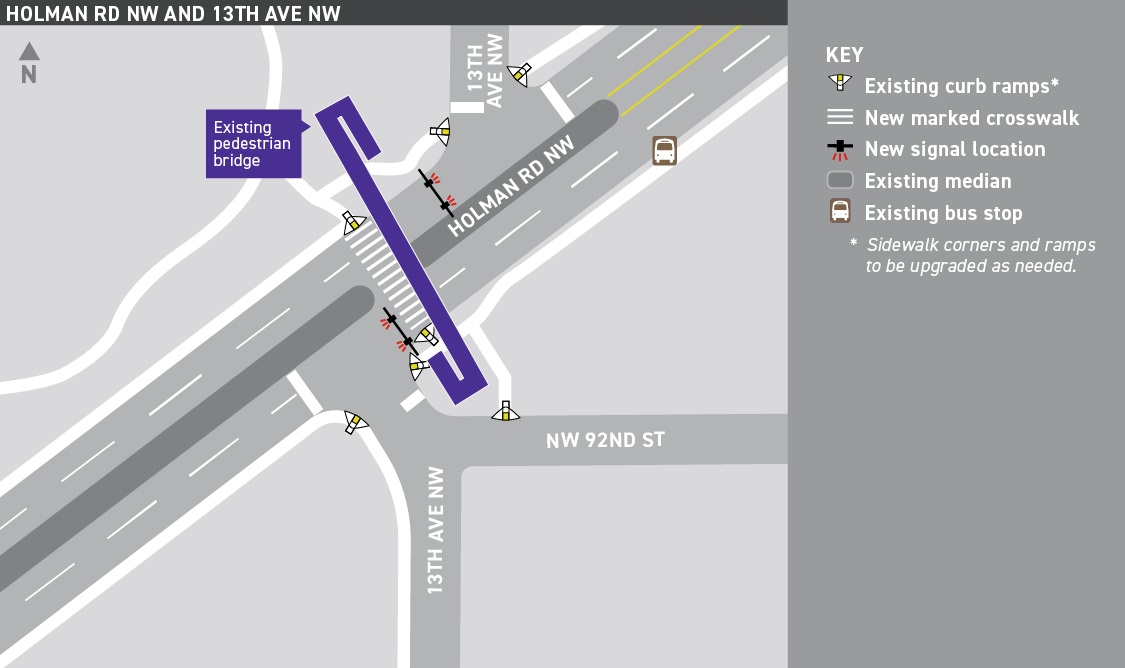 The new crossing should make it easier for pedestrians and bicyclists to get across the bus arterial. Currently, such road users must hike up and down the pedestrian overpass.
Over the past year, the proposal has been reduced in scope. At one point, SDOT had proposed removal of the pedestrian overpass, construction of two at-grade crossings, and bicycle detection for traffic signals. The original proposal came about from the local community through the Neighborhood Street Fund program. It was selected in 2016 for construction from among dozens of proposals across the city.
According to SDOT, construction of the improvements will occur in late spring and summer this year.
Title image courtesy of Selena Carsiotis.

Stephen is a professional urban planner in Puget Sound with a passion for sustainable, livable, and diverse cities. He is especially interested in how policies, regulations, and programs can promote positive outcomes for communities. With stints in great cities like Bellingham and Cork, Stephen currently lives in Seattle. He primarily covers land use and transportation issues and has been with The Urbanist since 2014.