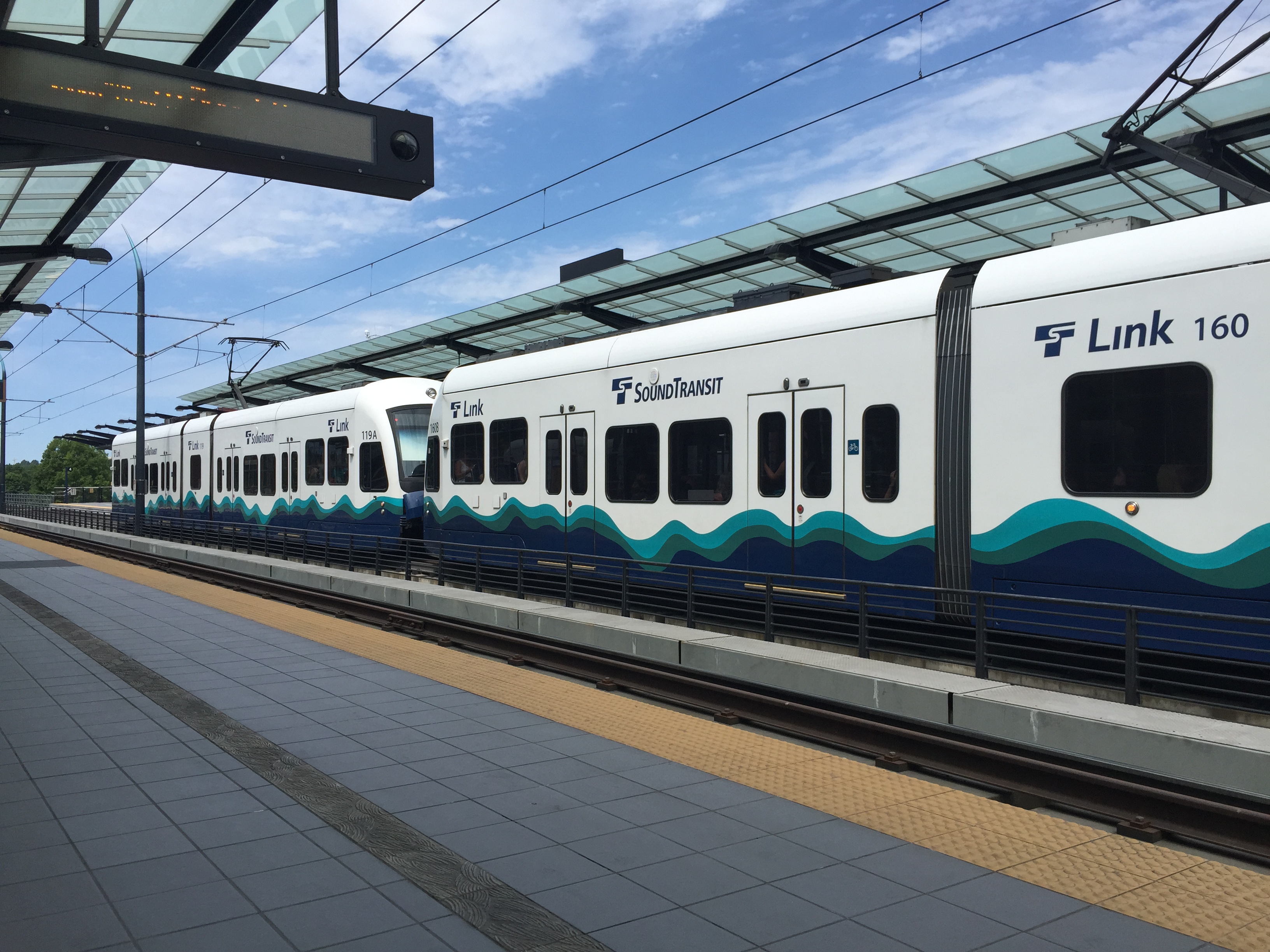 The saga to cut car tab fees for wealthy car owners continues in the Washington State Legislature. On Tuesday, the Senate Transportation Committee convened to pass last-minute bills out of committee, the last day to do so from their chamber of origin. A substitute version of Senate Bill 5955 was sponsored by Senator Steve Hobbs (D-Lake Stevens) replacing the original bill co-sponsored by several fellow Senate Democrats.
Both the original bill and substitute bill seek to adjust the formula for calculating motor vehicle excise tax (MVET or car tab fee) rates so that they more closely resemble the "real" value of a car based upon age. For newer cars, the modified MVET would dramatically reduce car valuations with the biggest benefits going to high-end car owners. Both bill versions also create a credit payment program for some car owners who have already paid their car tabs under the existing formula if they would have paid less under the modified one. In essence, those car owners could reduce their future car tab fee payments beginning in July 2019.
The original bill, however, would have resulted in much larger funding cuts to Sound Transit 3 than the substitute version. Estimates indicate that direct funding cuts to Sound Transit could total $780 million and a total loss of $2.4 billion when accounting for other financing costs and added debt service payments. The substitute version trims that amount, but still doesn't make the transit agency fully whole.
The substitute bill does several things:
The substitute bill modifies the priorities for Sound Transit 3 project delivery in the event that funding is insufficient to deliver projects as originally scoped. The priority list includes two buckets of project types to be cut in the event of insufficient funding. Projects other than light rail projects and bus rapid transit projects would be cut first. If funding were still insufficient, then and only then could light rail projects and bus rapid transit projects be cut.
The substitute bill would alter how the "Puget Sound Taxpayer Accountability Account" operates by allowing Sound Transit to delay payments until the transit agency has determined that payments to the fund would not impact delivery of the Sound Transit 3 program. The Sound Transit Board of Directors would have to pass a resolution affirming the transit agency's ability to pay. Under current law, a special sales and use tax of 3.25% applies to Sound Transit 3 construction projects until a total of $518 million in payments have been made. The provision was as added to the original Sound Transit 3 enabling legislation by Senate Republicans in 2015 as a form of parochial extortion to House Democrats in order to pass the overall transportation package. Delaying or removing the provision would bring the total funding deficit to about $262 million if the bill passes, not including other financing costs and added debt service payments.
The credit program for car tab fees would begin on September 1, 2018 to allow time for development of system modifications by the Washington State Department of Licensing (DOL) to implement it. Between July 1, 2019 and July 1, 2020, car tab payers would be able to use a one-time credit to reduce their car tab fees otherwise due if they paid more under the old valuation method than the new one. It's not clear whether or not the credit program would be automatic or require a car tab payer to opt-in, but DOL would determine the process by rule. The total cost to implement the program is estimated to be $8 million, which Sound Transit would be on the hook for.
During the committee meeting, a variety of amendments were proposed to the substitute bill primarily from Senate Republicans. An alternative substitute bill was also proposed, which was chiefly sponsored by Senator Steve O'Ban (R-Tacoma). The substitute bill was identical to Senator O'Ban's own car tab cuts bill (Senate Bill 6303) basing the MVET valuations on the Kelly Blue Book or NADA and would have resulted in more than $12 billion in cuts. Senator O'Ban also took great liberty to pontificate about his grievances with Sound Transit. None of the Republican amendments nor Senator O'Ban's substitute bill were adopted.
However, Senator Marko Liias (D-Edmonds) proposed a limited amendment to Senator Hobbs's substitute bill, which passed. The scope of the amendment dealt with permitting requirements by counties. "Any project permit requirement adopted by a county does not apply to a regional transit authority light rail project, located in the unincorporated area of the county, if the project is part of a system plan approved by the voters of the regional transit authority after January 1, 2016, and pursuant to chapter 81.112 RCW," the amendment reads. The text seemed a little ambiguous and broad to many of the senators present.
According to Senator Liias and committee staff, no county could impose any local permitting requirements on Sound Transit 3 facilities, including requirements to obtain basic building and construction permits. State and federal permitting under the State Environmental Policy Act and National Environmental Policy Act, for instance, would still apply. Senator Liias also noted that it is possible that the Marketplace Fairness sales tax act passed last year could make up some funding loses to Sound Transit since sales taxes from online purchases are now subject to the state sales tax laws. However, that neglects the fact that Sound Transit could actually end up with even more revenue potentially expanding the scope of Sound Transit 3 and delivering on promises sooner if no hit on base funding is made by the legislature.
Before the final call for voice vote, Senator Manka Dhingra (D-Redmond) expressed her support for the bill. "We need public transportation options," she said. "We needed it a decade ago." Senator Dhingra also said that she felt that the bill was an important step in creating a "fairer" fee structure for car tab payers. The bill passed out committee with a "do pass" recommendation despite Senator Hobbs calling it a "work in progress" bill.
Sound Transit 3 isn't out of the woods yet though.
Given the kinds of burn-it-all down and generally lousy bills proposed to cut Sound Transit 3 funding over the past year, it almost seems like Senator Hobbs's substitute bill is good. However, Democratic-sponsored House Bill 2201 is still alive since it was passed on to the Senate last month for consideration and is demonstrably worse. Neither House Bill 2201 nor Senate Bill 5955 are good bills though because they both fail to make good on the promises made to voters to deliver transit expansion projects on-time and as scoped. Transit advocates should continue pressuring legislators to speed up Sound Transit 3 and fully deliver promised projects, not do the opposite.

Stephen is a professional urban planner in Puget Sound with a passion for sustainable, livable, and diverse cities. He is especially interested in how policies, regulations, and programs can promote positive outcomes for communities. With stints in great cities like Bellingham and Cork, Stephen currently lives in Seattle. He primarily covers land use and transportation issues and has been with The Urbanist since 2014.