Next week the 2018 legislative session opens, and it will be the first one in six years where Democrats hold majorities in both houses.
So why are transit advocates nervous?
Despite winning a hard-fought special election by more than 10 points, Democrats in Olympia are vowing to use their new majority to attack transit–putting voter-approved projects at significant risk. According to Joe O'Sullivan at the Seattle Times, "On Sound Transit car tabs: Chopp says Dems will move quickly this legislative session to pass their version to ease costs."
At a time when the Trump Administration is threatening to defund Lynnwood Link, and after voters have proven once again they support the ST3 projects and the taxes needed to fund them, it is reckless and unnecessary for Democrats to undermine our region's ability to address our transportation and climate woes.
First, let's remember how we got here. After Sound Transit 3 passed by a wide margin at the November 2016 election, several anti-rail media outlets began playing up stories about higher car tab bills that were appearing in residents' mailboxes. ST3 included an increase in the Motor Vehicle Excise Tax (MVET) that caused owners of newer vehicles to pay significantly more money to renew their car tabs. (Last October, I paid just over $300 to renew my tabs on a vehicle that was a year old.)
Eventually reporters noted that Sound Transit had been using a method of calculating car values that led to higher estimates for some older vehicles than are found in the commonly used Kelley Blue Book. This was done at the direction of the legislature, and was known to legislators when they approved the ST3 financing plan in 2015. But Republicans and some Democrats seized on this as a way to try and deflect blame for what legislators believed was a groundswell of angry voters.
House Democrats and Senate Republicans both proposed legislation to change the way Sound Transit calculates the MVET. Both bills would deliver a significant cut to Sound Transit 3. The House bill, HB 2201 would have cut $2 billion from Sound Transit 3. Democrats argued the agency had enough money in contingency budgets to absorb this cut, and claimed their bill wouldn't hurt delivery of voter-approved projects.
The House passed their bill and the Senate passed their bill. But neither chamber was willing to approve the other's bill. As a result, nothing happened. The legislature took no action at all in 2017 on the MVET.
The lack of action on MVET produced no backlash at the polls.
Last fall, after the legislature did nothing to address the MVET issue, Republicans and their allies spent millions of dollars trying to hang on to a swing-district Senate seat covering parts of cities like Redmond, Kirkland and Sammamish. Most of the 45th district is subject to Sound Transit's taxes. Redmond already gets light rail via East Link, an ST2 project already under construction. (ST3 would extend light rail to downtown Redmond and add bus rapid transit on I-405 and SR-522, however.) Republicans attempted to make the ST3 taxes a campaign issue in the special election.
Republicans lost that election by more than 10 points, and newly-elected State Senator Manka Dhingra gives Democrats a majority.
Democrats go into 2018 in an even stronger electoral position. This week's Elway Poll confirms the dominant electoral position of Democrats going into the November 2018 election. Democrats hold a lead of 12 points on the generic legislative ballot. That lead grows to 16 points among likely voters. National polling, combined with results from states like Virginia and Alabama, shows massive swings to Democrats at all levels of power.
Democrats in the state legislature face no serious threat of losing seats or their majority. They are much more likely to pick up seats in November. Democrats from seats within the Sound Transit district are even safer. Hillary Clinton carried legislative districts by huge margins–winning the 30th by 20 points. Given the electoral trends and the polls, Democrats in these districts have no reason to fear an electoral backlash–especially when one failed to materialize after no action was taken on the MVET in 2017.
Democrats in Olympia are convinced they are just a few steps ahead of an angry pack of anti-tax wolves ready to destroy their majority. There is no evidence in 2018 that this fear is justified.
But there are very real threats to Sound Transit that have nothing to do with the MVET. Last year the Trump Administration delayed its delivery of a crucial $1 billion federal grant for the Lynnwood Link project and will make a final decision this year. Sound Transit continues to be worried about these federal grants, and for good reason. Just last week, the Trump Administration showed it is willing to defund and destroy rail projects when it declared the Gateway project under the Hudson River to be "dead."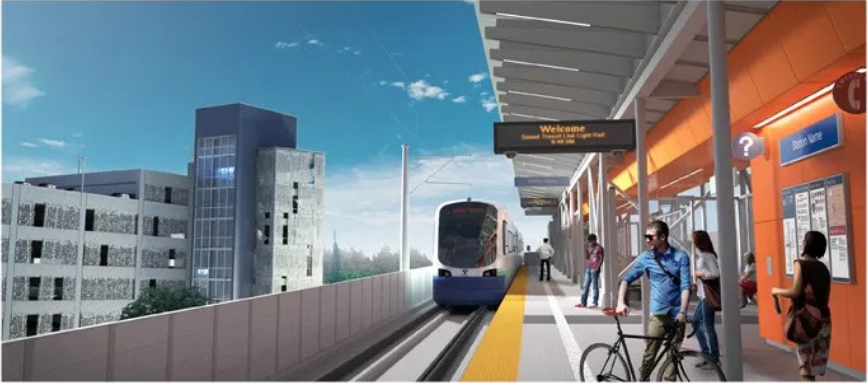 Lynnwood Link is also suffering from the effects of inflation in a hot economy. Land values and construction costs have risen during the region's current economic boom, leading Sound Transit to seek ways to scale back the project's cost.
These factors make it clear that Sound Transit's contingency funds will not be able to absorb a cut initiated by the legislature. Those contingency funds are needed to guard against further inflation and/or further federal cuts. At a time when traffic woes continue to get worse, especially in Snohomish County, and as the federal government is systematically undermining climate action, it is hard to see why Democrats would use their legislative majorities to undermine Sound Transit and put these urgent projects at serious risk of failure.
If Democrats still want to change the way the MVET is calculated, they need to ensure that any money Sound Transit loses is replaced on a one-to-one basis.
However, I'd suggest our new Democratic majority take a very different approach to transit: add more money, not less. Legislators need to find ways to speed up the delivery of ST3 projects, and be prepared to replace any lost federal funds. The carbon tax that Governor Jay Inslee will propose next week would be an excellent way to raise those revenues, but other options, such as closing corporate tax loopholes, are also available to them.
Transit advocates put in a lot of time, effort, and money to help Democrats win the Senate majority. It's time that Democratic legislators delivered for transit riders and for Puget Sound residents sick of being stuck in traffic and spewing pollution into the sky.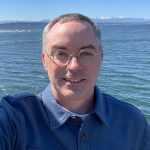 Robert Cruickshank (Guest Contributor)
Robert is the Director of Digital Strategy at California YIMBY and Chair of Sierra Club Seattle. A long time communications and political strategist, he was Senior Communications Advisor to Seattle Mayor Mike McGinn from 2011-2013.